Lagos Residents Angry at Uber for Increasing Fare, Ask Government Intervention
- Uber has increased its ride fare in Lagos to provide higher earning opportunity for drivers
- The price of riding in Uber was jacked up by 13% on May 11, 2021, in Lagos alone, for the same mile as before
- Lagos riders have criticised the hike in fare and they have asked the state government to intervene
PAY ATTENTION: Join a community of CEOs, founders, and decision-makers: subscribe for a free monthly business newsletter Digital Talks and succeed BIG!
Uber Nigeria has increased its charges for Lagos riders following a protest by drivers against the ride-hailing company. This decision haven't gone down well among Lagos riders as they were the target of the fare hike.
The drivers have been demanding for an upward review of fare following oil price increase. They stated that inflation in food prices and rising cost of fuel pump have reduced their earnings.
The refusal to burge to drivers increase fare demand led to some parking their cars to force Uber to review its transportation percentage. This affected the Nigerian subsidiary's ability to meet riders demand during the park protest.
In a bid to appeal to drivers, Uber has now raised fare by 13% for economy rides. The new prices for UberX took effect on May 11, 2021. In an email explaining why prices had to go up, the tech giant said:
"At Uber, we remain committed to providing a reliable earning opportunity for driver-partners, as well as a reliable and affordable service for riders. With this in mind, starting 11th May 2021, we are increasing prices on UberX by about 13%."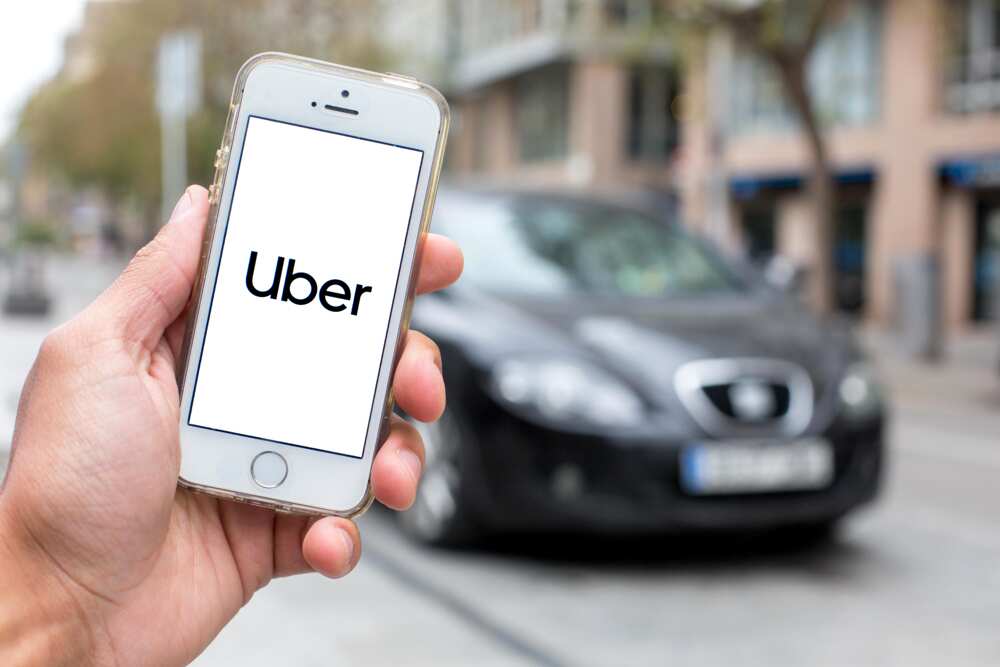 This reason is not good enough for riders who spoke to Legit.ng in Lagos, as they believe Uber is taking advantage of them and the nonresponsiveness of the Nigerian government. Riders said there's no justification for the increase.
Speaking to Gabriel Alabi, an Uber user, he said:
"Why increase fee in Lagos alone? Is it that we are richer in this state than Abuja or anywhere else they operate. It makes no sense because they are supposed to charge based on journey, not base on protest."
Another user, Damilare Famuyiwa, said:
"It's sad that any company can just wake up one day and hit their customers with higher price than they slept with for no reason. That's because Uber is not scared of the state government.
"We live in a country where the government doesn't care about the people. They are only more concerned about collecting taxes."
For Ikuelegbe Zaccheous, paying higher fee for the same journey doesn't make sense:
"Why should I be charged higher fee just because I'm living in Lagos. It's not as if the road becomes better or the journey is longer. Just because its Lagos state. I'm still trying to understand their reason, because their explanation doesn't make sense.
"How does increasing the fee make Uber reliable and affordable? The Lagos State government needs to intervene, because companies like Uber shouldn't just be raising fares because of location."
Meanwhile, Legit.ng had previously reported that Aliko Dangote denied receiving terminal contracts from Nigerian Port Authority before Hadiza Bala Usman was suspended.
His company, Dangote Group, was linked to the Container Terminal Services Inc., through which it was stated that the billionaire got the terminal contracts. But Dangote said it is not affiliated to the said company.
Container Terminal Services has also denied having any business partnership with Dangote Group, stating it is an independent company that conducts its own business.
Source: Legit.ng