List: 3 Key Steps Obasanjo Advises Buhari to Take to Tackle Insecurity
As Nigeria's insecurity challenges worsen day by day, threatening the nation's unity, former President Olusegun Obasanjo has offered some pieces of advice on how to tackle the menace.
PAY ATTENTION: Join Legit.ng Telegram channel! Never miss important updates!
The elder statesman offered the advice on Wednesday, May 5, when he played host to members of the Tiv professionals Group (TPG) at his Penthouse residence within Olusegun Obasanjo Presidential Library (OOPL) in Abeokuta, Ogun state.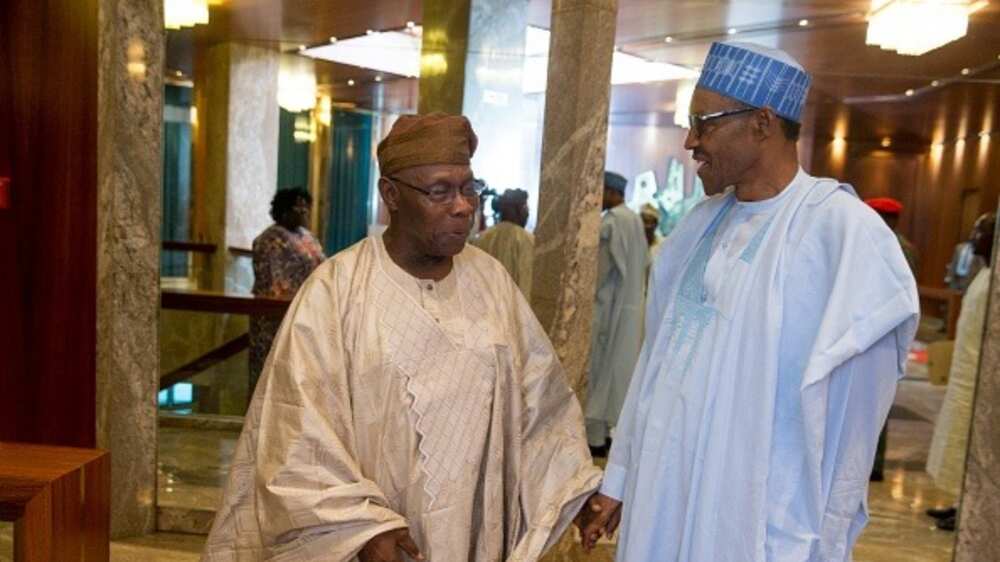 Below are highlights of the former president's speech during the visit as contained in a statement sent to Legit.ng by his media aide, Kehinde Akinyemi.
1. Carrot and Stick approach
To fight the insecurity challenges to a standstill, Obasanjo said Nigeria requires a "carrot and stick" approach.
In simple terms, the "carrot and stick" approach implies the use of a combination of reward and punishment to deal with the security crisis.
2. Stop the payment of ransom
Former president Obasanjo said payment of ransom encourages criminals to continue their illegal activities.
While reiterating that payments of ransom cannot stop the insecurity, the former president alleged that the Nigerian government, both the current administration and the immediate past one, paid ransoms but they denied it.
3. Heavily deal with bandits/kidnappers
Obasanjo said the government cannot just say it will not pay ransoms without taking appropriate actions.
He said to avoid paying ransoms, the government "must have the means to deal heavily with" the security challenges.
The elder statesman reiterated that the government must develop means to deal with kidnappers and bandits heavily in place of ransom payment.
PAY ATTENTION: Install our latest app for Android, read the best news on Nigeria's #1 news app
Meanwhile, Obasanjo has also condemned the calls for the nation's breakup by some ethnic advocates.
The former president described calls for Nigeria's break up as unmindful and insensitive to the plight of the minority groups in the country.
The former president expressed worry over what would become of the minority groups if the major tribes such as Hausa, Yoruba and Igbo decided to secede and begin to operate as separate countries.
Source: Legit.ng