CBN Threatens to Make Nigerians Face Six Months Jail Term for Defacing Naira
- The Central Bank of Nigeria has again threatened to effect the law against Nigerians defacing the Naira
- Persons caught defacing the Naira will pay N50,000 or face six months imprisonment, and can be compelled to do both
- Prominent Nigerians have been caught defacing the Naira, but the CBN didn't arrest them, and the culture have remained within the country
PAY ATTENTION: Join a community of CEOs, founders, and decision-makers: subscribe for a free monthly business newsletter Digital Talks and succeed BIG!
Nigerians have again been warned not to deface the country's currency, Naira. The Central Bank condemned the matter Naira is handled by Nigerians who wouldn't accept defaced notes.
The financial regulator's Dorothy Onyene, who works with currency operations department, reiterated the punishment that awaits individuals caught mishandling the country's currency.
Nigerians are known to fold Naira or spray the currency into the air during parties, leading to people stamping their feet on it. To dissuade the culture of defacing the notes in such manner, Section 21 of the CBN Act 2007 was constituted to protect Naira.
Persons caught mutilating or defacing the notes will be made to pay a fine of N50,000 or face jail term of six months. However, despite the punishment hanging in the air, curbing the habit of Naira deface has been difficult.
Last year December, Anthony Agbazuere, the Chief of Staff to Abia State Governor, was caught on camera spraying the Naira notes on popular clergyman, Chukwuemeka Odumeje, but he wasn't made to face the law.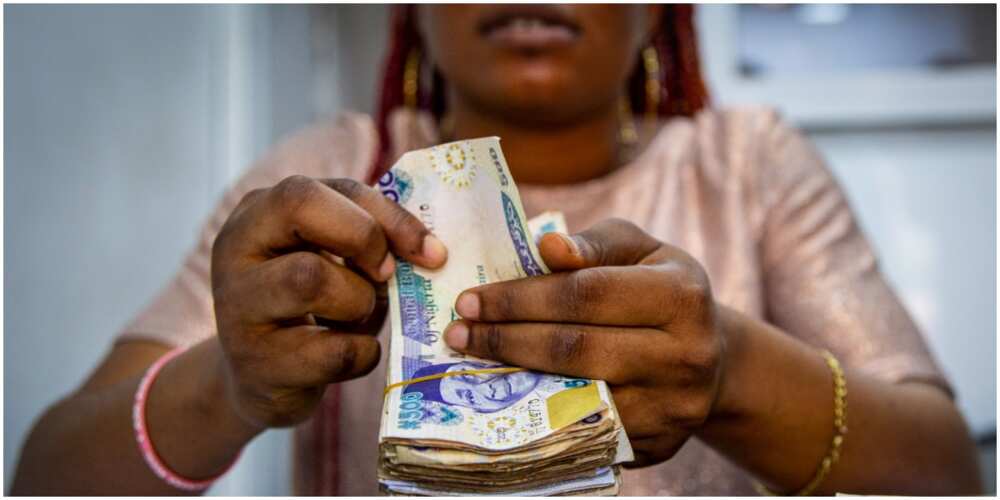 Other prominent Nigerians have also been seen defacing the Naira by spraying it, but but the CBN have been less aggressive in enforcing the law against them. But at a recent CBN fair in Anambra State, on Tuesday, Onyene said the apex bank will begin to take action.
"It is a punishable offence to abuse the naira. Defaulters are liable to six months imprisonment and/or a N50,000 fine.
"Improper handling of the notes, including mutilation, hawking, squeezing and spraying money at events would not be tolerated", she said during the event at Dora Akunyili Women Development Centre.
Meanwhile, Legit.ng had reported that Melinda Gates is about to become a multi-billionaire following her divorce from one of the world richest man on earth. They had both announced their separation on Monday.
After the divorce announcement, Gates investment company, Cascade, transferred $1.8 billion shares to Melinda, as part of the divorce settlement which is projected to near that of MacKenzie.
Mackenzie is the former wife of Jeff Bezos. She earned $38 billion from the divorce settlement after report leaked that Bezos was dating a broadcaster while married to her.
Source: Legit