Yar'Adua 11 Years After: 6 Facts About Nigeria's Late Former President
- Nigerians have taken to social media to remember the country's former president, Alhaji Umaru Musa Yar'Adua, 11 years after his death
- Katsina-born Yar'Adua died while in power after a long battle with ill-health
- Many Nigerians still consider the late politician as one of the best leaders in the country's history
PAY ATTENTION: Join Legit.ng Telegram channel! Never miss important updates!
Nigeria's former president, Alhaji Umaru Musa Yar'Adua died on this day 11 years ago while in power.
His death shook the nation to its foundations as the Katsina-born politician was widely regarded as a peaceful, effective, and honest leader.
Until his death, Yar'Adua battled with ill-health which was shrouded in secrecy by his close aides, a situation that caused tension in the country then.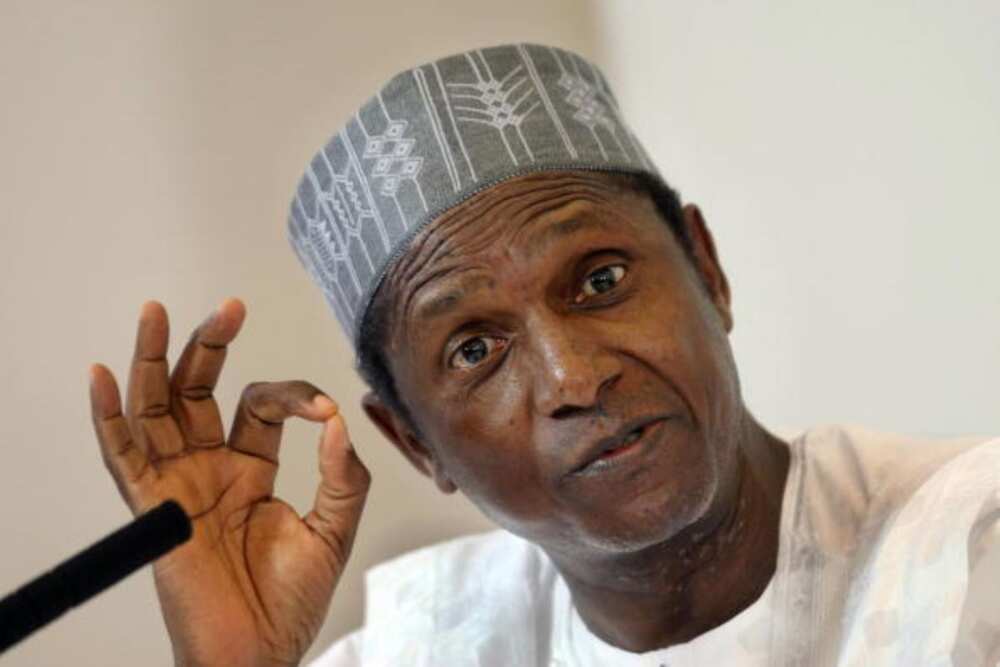 PAY ATTENTION: Install our latest app for Android, read the best news on Nigeria's #1 news app
On social media, Nigerians are remembering a man many say would have made a huge difference had he stayed alive to lead the country.
To honour his memory, Legit.ng lists six facts about the late Nigerian president below:
1. Yar'adua was born in Katsina; his father, Musa Yar'Adua, was the minister for Lagos in the First Republic and held the chieftaincy title of Matawalle of the Katsina Emirate, a title which Yar'Adua later inherited.
2. Yar'Adua attended Ahmadu Bello University in Zaria from 1972 to 1975, where he obtained a bachelor's degree in Education and Chemistry, and then returned in 1978 to pursue a masters degree in Analytical Chemistry.
3. His inauguration marked the first time in Nigeria's history that an elected civilian head of state had transferred power to another.
4. As Katsina state governor from 1999 to 2007, he focused on the socioeconomic development of his state, and was known for being financially prudent: not only did he pay down the huge state debt that he had inherited, but he also accumulated a $50 million surplus in the treasury.
5. In the presidential election, held on 21 April 2007, Yar'Adua won with 70% of the vote (24.6 million votes) according to official results released on 23 April. The election was highly controversial and Yar'Adua himself acknowledged it and promised reforms.
6. After the election, Yar'Adua proposed a government of national unity. In late June 2007, two opposition parties, the All Nigerian Peoples Party and the Progressive Peoples Alliance agreed to join Yar'Adua's government.
Recall that three months ago, Yar'Adua's predecessor, Chief Olusegun Obasanjo, dismissed insinuations that he intentionally brought in a weak successor to cripple the Nigerian economy in 2007.
Obasanjo said such allegations were not correct, adding that Late Yar'Adua's doctor told him that Yar'Adua had a kidney transplant and was no longer under dialysis with an assurance that a successful kidney transplant can make a person as healthy as one who never had a transplant.
Last year, Yar'Adua's successor, Dr Goodluck Jonathan described the Katsina-born politician as a president like no other who lived and died for the sake of Nigeria.
The former president described Yar'Adua as someone who stood on the side of the people, and who toiled day and night to make Nigerians' lives better.
Source: Legit