Police Share Heartbreaking Details of How Nigerian Lady Who Went for Job Interview Was Killed in Akwa Ibom
- A 20-year-old suspect, Uduak Frank Akpan, has been arrested following the death of a young lady identified as Iniubong Umoren
- Akpan who has been described as a confessed serial r*pist reportedly lured the victim to his house under the guise of giving her a job
- The Akwa Ibom state government has condemned the murder of Umoren, describing the news as heart-wrenching
PAY ATTENTION: Join Legit.ng Telegram channel! Never miss important updates!
The police authorities in Akwa Ibom state has shared more details on the death of a young lady, Iniubong Umoren.
Umoren had left her house on Thursday, April 29, to honour a job interview, but unfortunately, she did not make it back home as her life was cut short.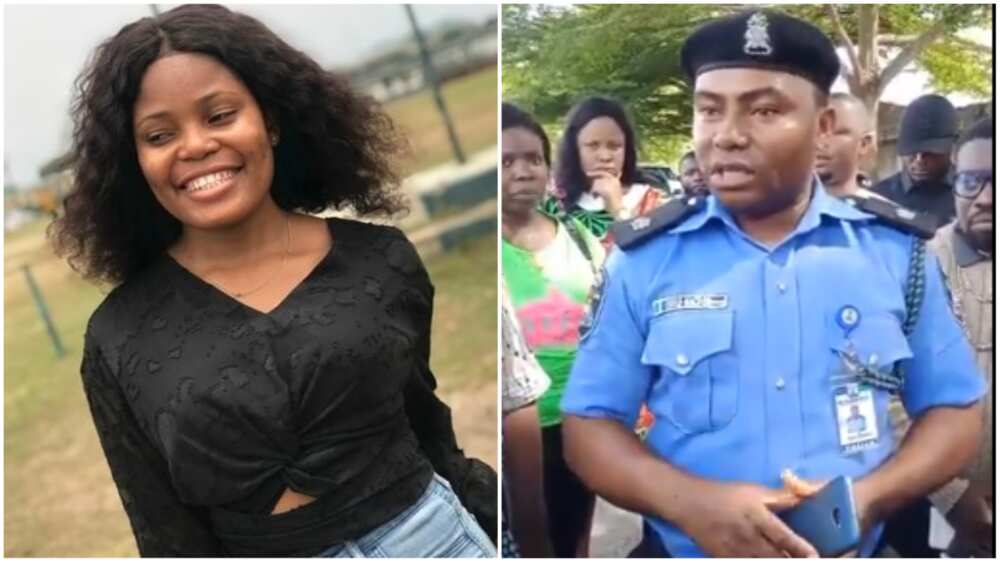 In a statement on Sunday, May 2, Odiko MacDon, a police spokesman, disclosed that one Uduak Frank Akpan has been apprehended in connection with the sad incident, Channels TV reports.
According to MacDon, 20-year-old Akpan confessed to luring Umoren to his house in the guise of giving her a job.
He confirmed that the victim was assaulted both physically and sexually, which led to her death.
MacDon stated:
"To cover his tracks, he dragged and buried her in a shallow grave in his father's compound."
The remains of the victim has been exhumed for autopsy.
The spokesman added that the suspect is a confessed serial r*pist who has owned up to the r*ping of other victims.
An investigation has commenced and Akpan will be charged to court.
The Akwa Ibom state government has reacted to the murder of Umoren. It expressed deep sadness over the news which it described as heart-wrenching and most disturbing considering the age of the persons involved.
On Tuesday, April 27, late Umoren shared a post on Twitter in which she said she needed a job.
She got an offer and two days later, on Thursday, April 29, went for a job interview and that was the last time her family saw her.
The young lady's friend, Uduak Umoh, with the handle @Umohuduak1, raised an alarm on Twitter that same day over the disappearance of Umoren.
She returned on Sunday to announce that her friend had been killed and buried.
Umoren's death quickly sparked outrage as many Nigerians took to social media to mourn her and demand justice.
Among those who reacted were Temi Otedola and comedian Mr Macaroni.
Temi Otedola wondered when women will be safe. She wrote on Twitter:
"This is so. unbelievably. heartbreaking. Broken heart Rest in Peace Hinny Umoren. When will our women be safe??? make it make sense!!"
Mr Macaroni tweeted:
"Rest In Peace Iniobong Umoren. This is heartbreaking. I don't even know what to say. Have we lost all humanity? Jeez!!! Bloody wicked world!"
Source: Legit.ng