We Are Marching on, Nobody Can Stop Agitation for Yoruba Nation, Akintoye Boasts
- While the likes of Bola Tinubu are against Nigeria breaking up, others like Professor Akintoye are refusing to give up the fight for a Yorba nation
- Akintoye, who heads the umbrella body of Yoruba self-determination groups, said they will keep agitating and no one can stop them
- A peaceful rally was held in Abeokuta, Ogun state capital in support of agitations for secession of the Yoruba people
PAY ATTENTION: Join Legit.ng Telegram channel! Never miss important updates!
Emeritus Professor Banji Akintoye, the leader of the umbrella body of Yoruba self-determination groups, Ilana Omo Odua, is happy the peaceful rally held in Abeokuta, Ogun state capital, to drum up support for the actualisation of the Yoruba Nation was successful.
In a statement released on Sunday, May 2, by the media and communications secretary of the group, Akintoye said nobody can stop the agitation for Yoruba self-determination, The Punch reports.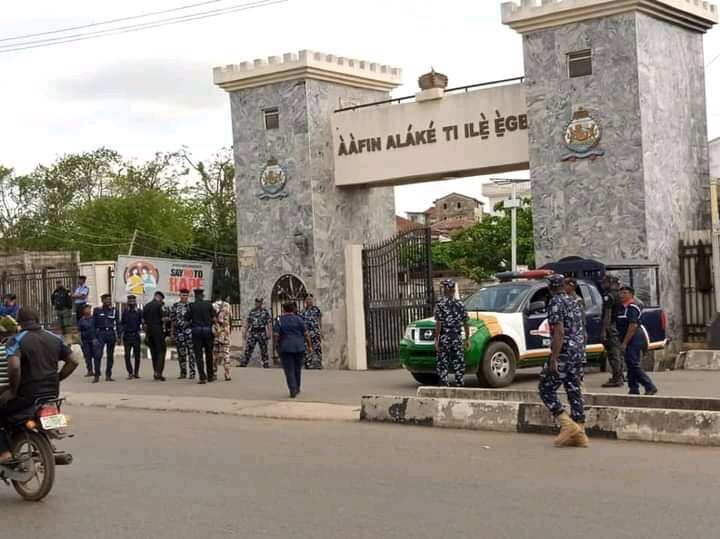 The police had barred the group from holding any rally in Abeokuta, the Ogun state capital, but members defied the order and came out in their numbers on Saturday.
Akintoye has promised that the struggle for Yoruba self-determination will remain peaceful and orderly under his leadership.
He said threatening the agitators or attempting to quash their rights is cowardly.
A report by Independent quoted Ilana Omo Odua leader as saying:
"We are marching on, and like valiant soldiers without a dint of fear. I make bold to put it to the Nigerian state that no one can stop an idea whose time has come."
He also called on all Yoruba self-determination groups to begin to hold rallies in their localities every weekend.
Tinubu kicks against secession calls
As the calls for secession from some aggrieved ethnic groups in Nigeria keeps getting louder, the national leader of the All Progressives Congress (APC), Bola Tinubu, has kicked against it.
Tinubu is of the opinion that Nigeria is better as one nation than separated.
According to him, it is a bad idea as the nation cannot afford another war. He said Nigeria is still suffering the effects of the civil war.
Sultan of Sokoto rejects calls for secession
Tinubu is not the only one against calls for secession, the Sultan of Sokoto, Alhaji Muhammad Sa'ad Abubakar, also thinks it is not the best solution to Nigeria's problems.
Legit.ng reported earlier that he said people calling for secession are not informed.
The Sultan warned against the division of Nigeria, adding that religious leaders and scholars must rise up in feeding their followers with truth and the true meaning of faiths they profess.
Source: Legit.ng