Cars45 CEO Explains Why Innoson is Struggling Against Foreign Brands
- Soumobroto Ganguly linked the struggle of Innoson against foreign brands to Africa's lack of pride in African products
- The chief executive officer of Cars45 also said the government needs to become a major client for the company to record a high volume
- Ganguly said Innoson also needs government support in the importation of car materials to compete against foreign vehicles saturating Nigeria
PAY ATTENTION: Join a community of CEOs, founders and decision-makers: subscribe for a free monthly business newsletter Digital Talks and succeed BIG!
The Chief Executive Officer of Cars45, Soumobroto Ganguly, has explained the reasons Innoson, a local car manufacturer, owned by Innocent Chukwu, is struggling in the Nigerian automotive market.
Ganguly said the problems facing the company is in three phases, all of which involves the government and stereotype from the people who are supposed to be Innoson's customer.
In an interview with Legit.ng, the head of the online-auto marketplace said government needs to patronise the local brand in order for the company to have volume sales.
He cited the importance of having the government as a client. Although, Innoson has on occasions spoken of the government, stating that his automobile company doesn't last government support.
But the lawmakers and state governors have often ignored Innoson whenever they are deliberating on changing their official cars. Toyota and other foreign brands have been the choice of both the Senate and House of Representatives.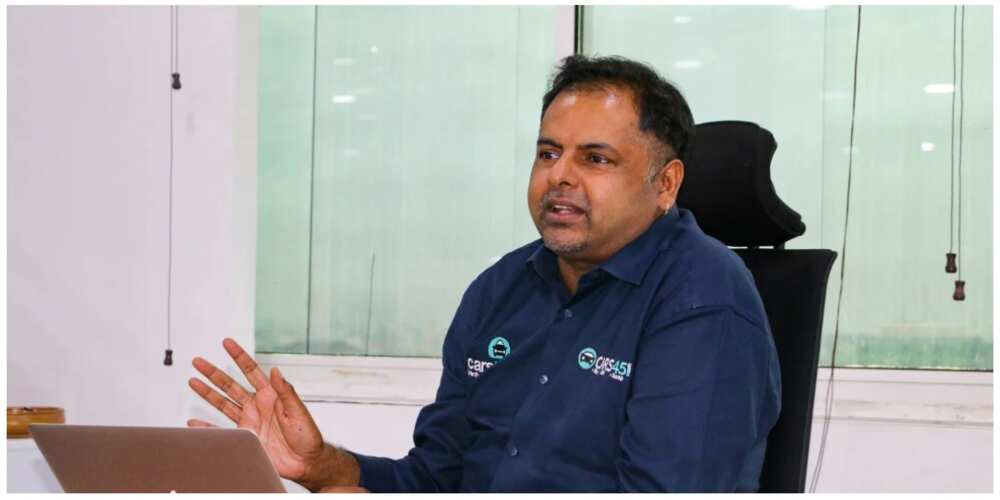 Another area he said the government needs to support Innoson is the spare part segment, which he said is imported:
"I think the local brands need the government support. If the government purchase local brands they will get volume. They also need support in terms of import. The three main important materials for car are steel, plastics, rubber all these are important."
Ganguly also faulted Africans acceptance of things made by their fellow countryman. He said Africans are not proud in purchasing made in Africa products, and that stereotype needs to change.
"The second thing is African don't feel pride in buying their own cars, that's the major mine shift that needs to happem." He told Legit.ng.
Meanwhile, Legit.ng had previously reported that Ganguly revealed reasons behind the exit of about ten senior executives in the company. According to him, changes in ownership structure led to it.
He also cited the entrepreneurial spirit of the former employees as one of the reasons they left to found their own company. Legit.ng reported that ten senior members of Cars45 left to form Autochek in 2020.
Ganguly said his company have nothing against them as the online auto space need more competitors because Cars45 has been the only one responding to demands.
Source: Legit.ng