Ex-AC Milan Striker Tests Positive for COVID, Escapes Isolation and Runs Into Cyclist
- Luiz Adriano tested positive for COVID-19 on Monday, April 5
- He was required to isolate for at least 10 days, but decided to take his mom to the mall
- His secret rendezvous ended with the Palmerias player knocking down a cyclist
PAY ATTENTION: Join Legit.ng Telegram channel! Never miss important updates!
Palmeiras striker Luiz Adriano who tested positive for COVID-19, escaped quarantine and knocked down a motorist in one of the most bizarre stories you will read all week.
The former AC Milan and Shaktar Donetsk player was confirmed to be positive of the virus on Monday, April 5 during his club Palmerias' routine tests.
As per the requirements, he was expected to stay in self-isolation for 10 days despite being asymptomatic.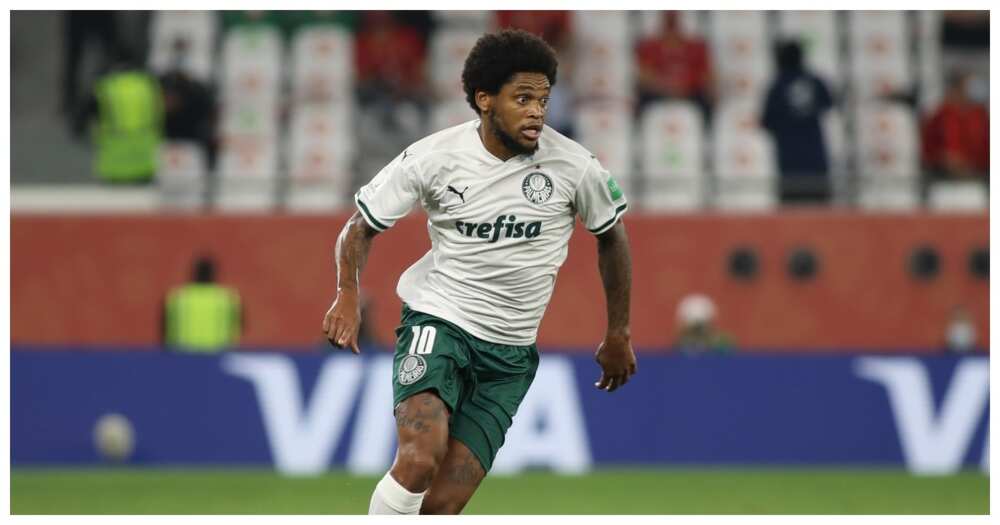 He however went rogue and broke his required quarantine as he decided to take his mother to a shopping mall in Sao Paolo.
In a strange twist of fate, Adriano brought unnecessary attention on himself after breaching quarantine rules as he knocked down a cyclist, leaving him needing treatment.
Footage of 33-year old Adriano watching on as the cyclist received treatment has since surfaced online.
Since the incident, the football star has been fined, with the proceeds reportedly going towards providing basic food baskets.
He has since taken to Instagram with his version of events as he apologized to the public for his error in judgement.
"Palmeiras family, unfortunately in a game as important as tomorrow's I will not be able to be present. I'll be out but cheering a lot for my teammates on the field, he said in his statement.
"Unfortunately, I again tested positive for covid-19. On 04/01, we performed the control tests of the club, as we do every week, and mine came back positive.
"I had contracted this virus before, I am totally asymptomatic, I even have my IgG reagent, but the rules of the club are clear.
"I was instructed to stay in a quarantined house under the supervision of the DM, but yesterday I went to the supermarket in the mall to take my mother who does not know how to drive, without leaving my car and wearing a mask, but I ended up getting involved in an accident in which a bicycle hit the car at the exit of the parking lot.
Adrianho is set to miss the cracker of a match that is the Supercopa do Brasil final against Flamengo on Sunday, April 11.
Legit.ng earlier reported that Italian giants Inter Milan will do everything to fend-off moves by Premier League club Chelsea to sign their in-form striker Romelu Lukaku this summer.
The 27-year-old has solely made the Italia Serie A his league - scoring with ease since he arrived from Manchester United in 2019.
Lukaku has registered 44 league goals in just 64 appearances for the Nerazzurri and has become an important member of Antonio Conte's side.
Source: Legit.ng