Why Medical Tourism can not be Banned, Shehu Sani reveals
- President Muhammadu Buhari's trip to the United Kingdom is still a trending topic on social media
- Senator Shehu Sani has joined the conversation with an angle focused on banning medical tourism
- According to the human rights activist, such a Bill will face two deadly huddles
PAY ATTENTION: Join Legit.ng Telegram channel! Never miss important updates!
A former Kaduna lawmaker, Shehu Sani, has explained why medical tourism can't be banned without an enabling law to back it up.
He made this claim on his Twitter page on Thursday, April 1, two days after President Muhammadu Buhari flew to the United Kingdom for a routine medical check-up.
Sani, who represented Kaduna Central during the eighth National Assembly added that such a Bill will face two deadly huddles.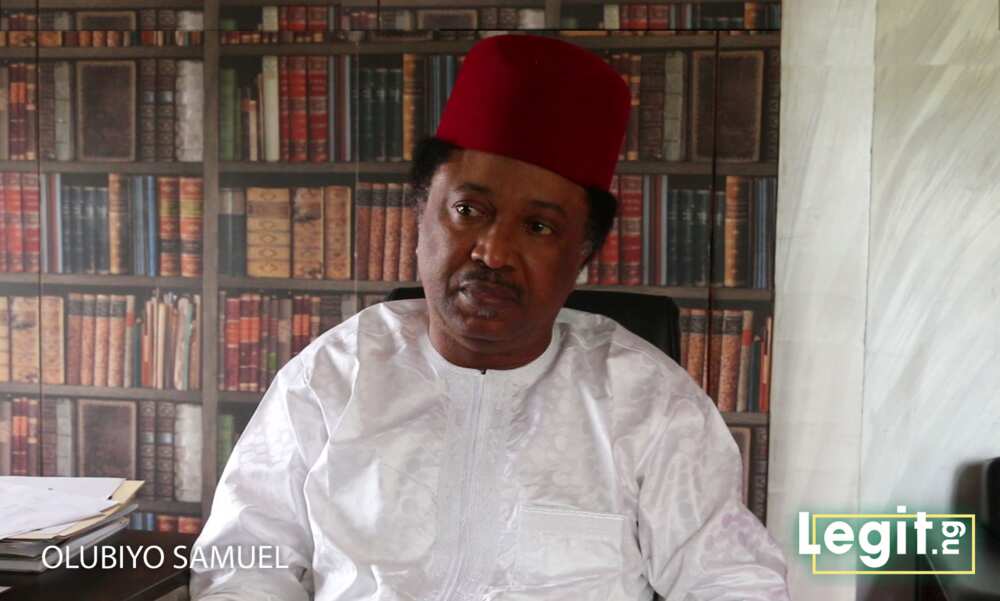 Speaking further, the human rights activist noted that the legislators go to Egypt, Dubai, or India for checkups while the Executives travel to Germany, the US, or UK.
This development is coming a day after Sani reacted to the statement by the presidency that it is not necessary for President Buhari to transmit power to his deputy, Professor Yemi Osinbajo.
The presidency had earlier declared that it is unnecessary for Buhari to transmit power to Osinbajo before his latest medical trip to London.
The stance of the presidency on the issue was made known when Buhari's media aide, Garba Shehu appeared on a Channels Television programme on Tuesday, March 30.
His followers have also been engaging the post and Legit.ng has been monitoring their comments.
Rudolf st.Zero, @REwenla
"Nothing wrong with medical tourism! But a build a functioning hospital at least for your electorates. Abi."
Idorenyin Etuk, @IdorenyinEtuk5
"That's why we need a people's constitution that reflects our aspirations as people. There we can state how we want to be governed & close the issue. So any still seeking medical tourism would have to resign & go for it. We won't stand in their way if they accept to resign first."
Chukwunyerem, @nwamakata1
"There should be no ban. All the constitution needs to do is to state clearly that all medical treatments abroad, even of a sitting president and other government officials, should be self-sponsored."
Joseph Ukpong Lishilinimye, @JosephUkpong10
"The best way to bann medical tourism is to offer even better services than what is being offered out there and people will cease going out Foreigners especially from developing countries will be coming here instead."
salawudeen olawale, @walesale
"Nigeria need discipline, deep thinking and national pride that will make the President, Governor and others in position of authority to feel unpatriotic going to other countries for medical care that they can make possible here in Nigeria."
Benson Igboin, @Benson_Igboin
"We already have too many laws. No need to stop them from medical tourism by law. We only need mobilized actions for freedom."
PAY ATTENTION: Install our latest app for Android, read the best news on Nigeria's #1 news app
Meanwhile, Legit.ng reported that the presidency said Buhari has not contravened the laws of the land by not transmitting power to Osinbajo while away from the country for a number of days.
Shehu had earlier told journalists in Abuja that the president has always had medical appointments abroad even before he assumed office.
He noted that it is only somewhat different this time because the president did not make any such travel in 2020 obviously because of the COVID-19 lockdown.
Source: Legit.ng