Dangote Set to Receive Over N200billion as Dividend from Cement Company
- For the 2020 full year, Aliko Dangote will earn N234.38 billion from his cement company due to the number of shares owned
- He has 653,095,014 direct shares and 8,122,446,281 indirect shares in Dangote Cement, making him a majority shareholder
- The billionaire will earn a combined N247.54 billion from both his sugar and cement companies which are the largest in Nigeria
PAY ATTENTION: Join a community of CEOs, founders and decision-makers: subscribe for a free monthly business newsletter Digital Talks and succeed BIG!
It's dividend season for many countries, and Nigerian founders are cashing in on their investment. One of them is Aliko Dangote, founder of Dangote Cement. The richest black man is set to earn over N200 billion.
The company's board of directors announced a dividend payout of N16 per ordinary share for full-year 2020, with shareholders expected to receive a payout depending on the number of shares owned in the largest cement company in Africa.
With 27,642,637 units of direct stake in the company and 14,621,387,610 shares held through Dangote Industries Limited, the billionaire is the majority shareholder in his company.
Dangote owning a total number of 14,649,030,247 ordinary shares will earn N234.38 billion for the twelve months period of 2020 according to an analysis of his shares and company dividend.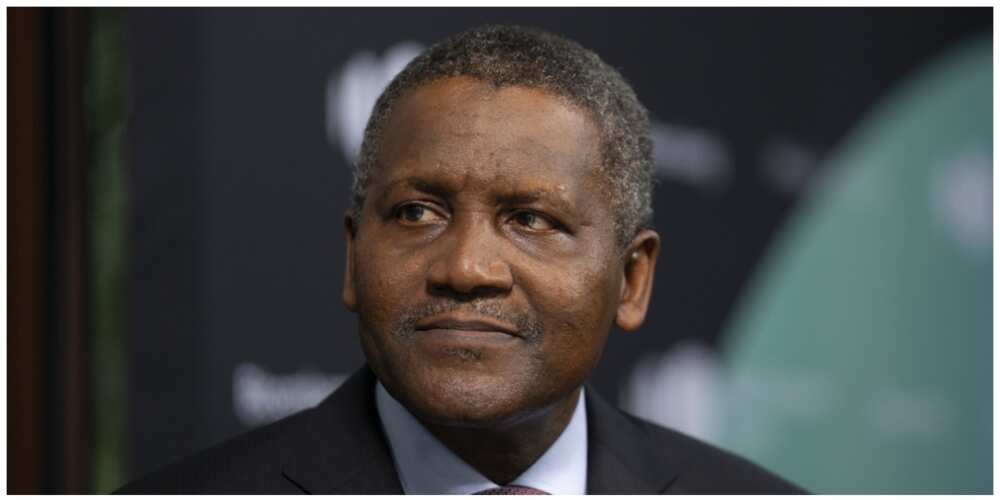 Last week, Legit.ng had reported that Dangote earned N13.16 billion from his sugar business. The businessman accounts for 653,095,014 direct shares and 8,122,446,281 indirect shares.
This means Dangote earned about N247.54 billion from both his sugar and cement companies combined. The billionaire is currently worth $11.7 billion. His highest net-worth was in 2014 when he had $25 billion.
Meanwhile, Legit.ng had previously reported that the Zenith Bank chairman, Jim Ovia earned N9.57 billion from dividend payout from the lender. This is due to the shares he owns in the bank.
Ovia owns 3,546,199,395 units out of the 31,396,493,787 ordinary shares Zenith Bank has.
Source: Legit.ng