10 Amazing Facts about Nupe Tribe of Nigeria; Food, Lifestyles with Pictures
- The Nupe tribe in the country have their origin tied to a Tsoede who fled the court of Idah
- It is said that there are about 4.5 million of them in the West Midlands of England
- Asides from their bead making skills, they are famed for beautifully-carved wooden stools
Legit.ng is on a mission to support vulnerable children of Calabar – join the initiative on Patreon, let's change more lives together!
The name Nupe may have come across the ears of some as a tribe but only a few know that they are behind most of the beads made in the country.
The Nupe tribe is one of the minority tribes that are found in Nigeria and they have their own unique culture, practices and history.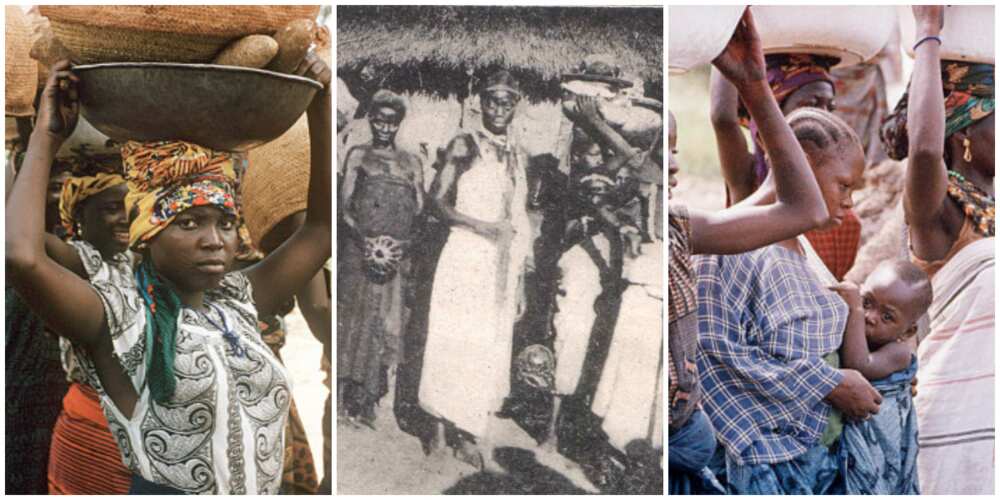 In this article, Legit.ng presents to you 10 breathtaking facts about the Nupe people you may not be in the know of.
1. The Nupe Languages
Nupe people speak an array of languages but all do not go outside the language of the Nupoid group in the Benue-Congo branch of the Niger-Congo family.
With two different dialects namely Nupe Central and Nupe Tako languages Nupe people speak include Gade, Kakanda, Igbira (Ebira) and Gbagyi (Gbari).
2. Nupe people are talented woodcarvers
Mostly found in Bida, Nupe people are rich in good brass smiths. Their wood carvings are a sight to behold. They also make wooden stools with great patterns and when finished, become top-quality household items.
3. Nupe culture
While many of their cultural practices are not in use in present day, some still exist. One is scarification.
Often regarded as tribal marks, the Nupe tribe have their own unique marks on the faces with different meanings, some for prestige, others for family identification purposes.
4. Nupe tradition
Jewellery adornment is a key part of the Nupe tribe tradition. Their jewellery also comes with diverse meaning s and for different purposes.
5. Nupe art
The wooden stool forms a part of their art, according to Wikipedia, which is usually abstract in nature. Their carvings are surface-oriented kinds.
6. Nupe religious rituals
The Nupe tribe perform certain religious rituals. Their religious ritual practices, Pulse listed, are the Dibo Saba ritual and the Sako ritual.
While the Sako ritual is carried out by a small group of hereditary hunters, the Dibo Saba ritual - which is addressed to an ancestor - is performed by their chief.
7. Nupe tribe occupation and food
Nupe people are predominantly farmers. They cultivate a range of food crops namely groundnut, guinea-corn, yam, rice, millet and so forth. Of course, they'd eat what they farm but then their catfish stew is extraordinary.
8. Their interesting history
While Nupe's are estimated to be around 4.5 million, according to Wikipedia, these unique people have their origin from one man.
Their origin dates back to the 15th century. The majority of history books agree that Nupe people come from Tsoede (Egedi by elias) who was reportedly born in 1465. A man who fled the court of Idah and set up towns along the Niger.
Kwekudee-Trip Down Memory Lane asserts that Tsoede was the son of a Nupe mother and an Igala father who was raised at the Igala court in Idah but later returned to his natal home in Nupeland.
They were then divided into groups that speak related languages. These subgroups are Batau, Ebe, Kyedye, Benu and Eghagi.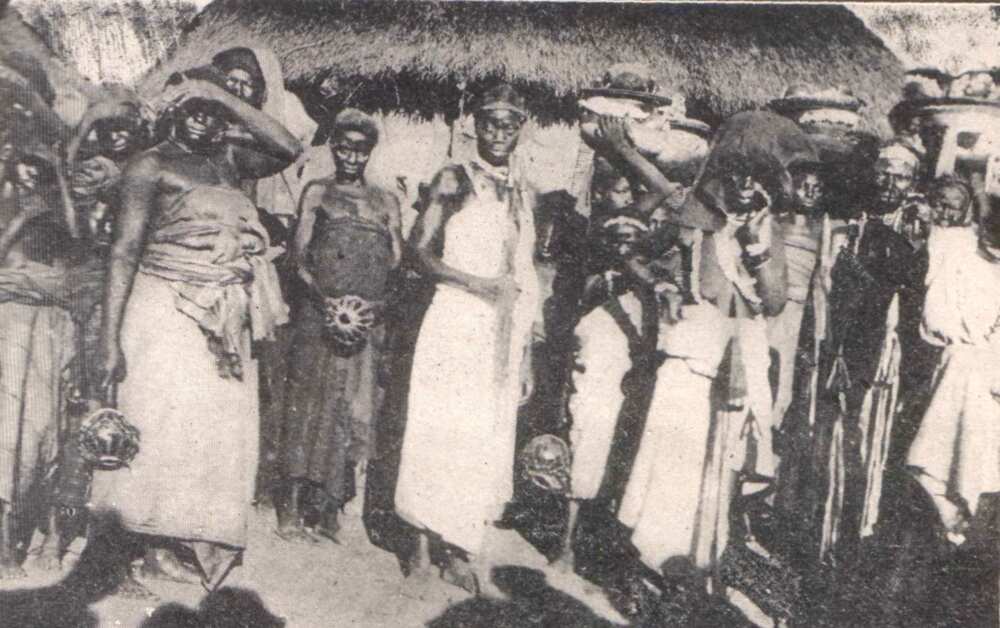 9. Their ties with the Hausas of Kano, Katsina and Borno
The ancient links the Nupe people have with Hausas residing in Katsina, Kano and Borno. Nupe towns of Egan and Abaji have traditions that show that they were founded by men from Katsina.
Kutigi and Enagi became the homes of settlers from Borno whose origin gave the whole region its name, Benu, while Bokane was first settled by a man from Kano (Hausa: Bakano i.e. a Kano man).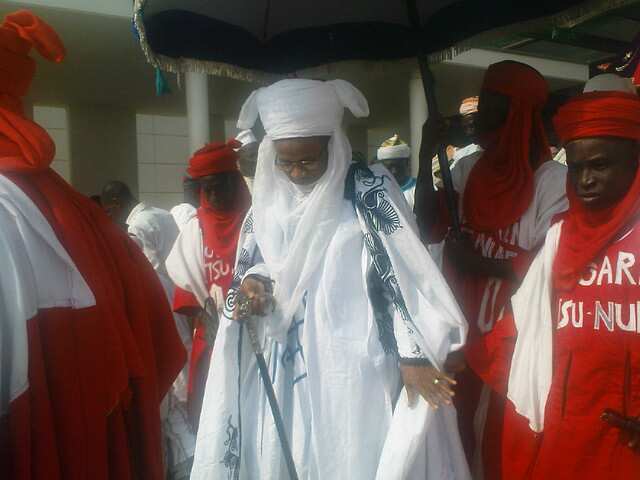 10. They are bead-makers
Yes, they are famed for their rich bead-making abilities. They are the brains behind many beautiful beads found all over the country.
PAY ATTENTION: Click "See First" under the "Following" tab to see Legit.ng News on your Facebook News Feed!
Meanwhile, Legit.ng earlier reported top facts about the Hausa people, one of the major tribes in Nigeria.
This big ethnic group has about 24 million people in Nigeria and its traditions and culture are homogenized. In other words, all the Hausa people share similar beliefs and customs.
Their main religion is Islam, although there are believers of other religions among Hausas in Nigeria, they are considered to be minorities.
Victor Duru is a Legit.ng journalist with more than three years of working experience in the media industry. He holds a Bachelor's Degree in Management Studies from Imo State University, where he was a Students' Union Government Director of Information. Victor is a Human Interest Editor, Strategic Content Creator and a Google-certified Digital Marketer. Connect with him on Twitter @DuruCVictor2
Source: Legit.ng