FG frustrated Ibori's trial in UK but wants to receive recovered loot, Falana claims
- Falana has accused the FG of wanting to reap where it does not sow
- The respected advocate disclosed this over the recovery from James Ibori loot
- Recall that UK government made a commitment to return £4.2 million loot recovered from Ibori to the FG
PAY ATTENTION: Join Legit.ng Telegram channel! Never miss important updates!
The federal government has come in for serious criticism by Femi Falana, senior advocate of Nigeria (SAN).
According to him, the federal government frustrated the trial of James Ibori, former governor of Delta, in the United Kingdom (UK).
Falana said the then Attorney-General of the Federation, Chief Michael Aondoakaa SAN rejected the request to make relevant documents available for the trial in the United Kingdom on the ground of sovereignty.
He said despite this, the FG wants to receive the recovered loot following the UK government's pledge to return £4.2 million loot recovered from Ibori to the federal government, The Cable reports.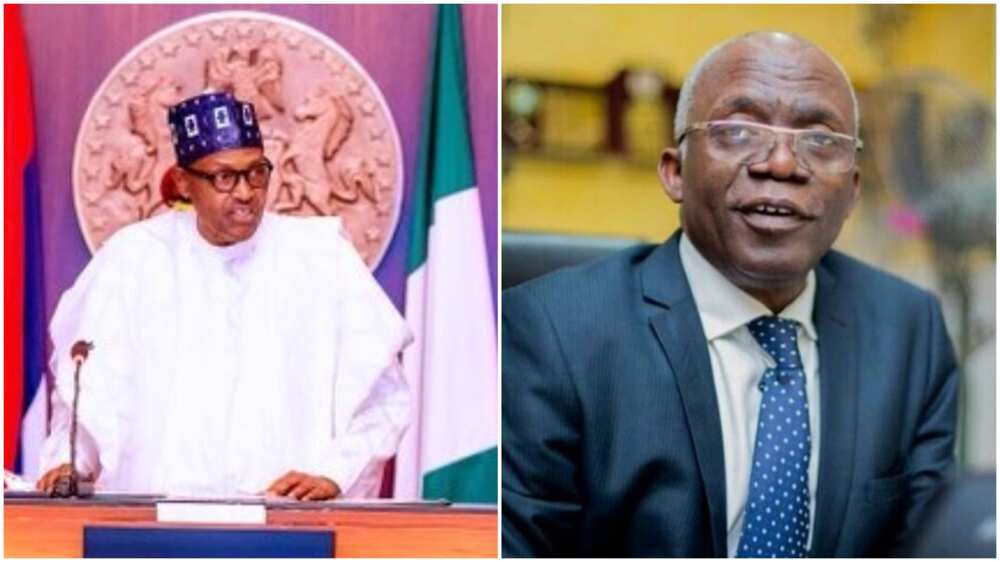 He disclosed this as Abubakar Malami, attorney-general of the federation, had said the recovered loot would be channeled into federal projects.
In a statement released on Sunday, March 14, he argued that the money should go to Delta since it was stolen from the state.
Meanwhile said the money would be received by the federal government because the law which Ibori breached is a federal law, and not that of Delta state.
Meanwhile, Yemi Candide-Johnson, a Senior Advocate of Nigeria (SAN) has revealed the reason why the £4.2million looted by ex-governor, James Ibori can't be claimed by Delta state.
Legit.ng recalls that the United Kingdom signed a Memorandum of Understanding (MoU) to return the sum of £4.2 million of stolen assets by Ibori.
The senior lawyer argued that the funds are owned by the UK government in accordance with its laws giving it the power to confiscate proceeds of crime from persons convicted via the British judicial system.
In another report, the plan by federal government to use the public funds looted by Ibori, for the construction of the Second Niger Bridge, Abuja-Kano Road, and the Lagos-Ibadan road has been rejected.
The stern opposition came on Tuesday, March 9, from the state's commissioner for information, Ehiedu Aniagwu.
Aniagwu said the proposed use of the recovered loot (£4.2 million) by the government is much like an injustice to the government and people of Delta.
Source: Legit.ng