How Mai Atafo Eliminated The Middlemen To Top Nigerian Fashion Business
- Nigerian fashion business has been struggling against stereotype and other challenges that have made Nigerians favour foreign designs to Nigerian brands
- The middlemen influence on the fashion business in Nigeria have cost fashion designers financially and also made Nigeria's economy lose revenue
- Mai Atafo was able to eliminate the influence of middlemen with three business strategies that have been the industry's blueprint in surviving in Nigeria's fashion business
Although Nigerian fashion designers are gradually expanding their reach in the global market, the Nigerian fashion industry is still struggling to attain powerhouse status in Africa's fashion business due to decades-old stereotype birthed by the allure of westernisation.
Popular for its colourful native attire, the fashion industry in Nigeria lifted off on the wings of Adire, Ankara, and other traditional textiles. While these apparels were the industry's catalyst in the late 20th century, they were also a clip that limits the height the industry could attain.
An industry entangled in stereotype
Traditional attire has struggled with the stereotype of being a celebration outfit, pushing Nigerians to opt for fast fashion or couture/bespoke outfits from foreign brands as there were no known local brands dealing in such apparel during the 20th century.
This led to local market saturation of foreign brands, birthing the mindset that corporate or casual wears from foreign designers are of superior quality regardless of it being original or secondhand.
PAY ATTENTION: Install our latest app for Android, read the best news on Nigeria's #1 news app
The stereotype is financially bad for Nigeria's unregulated and unstructured fashion industry which was once comprised of traditional tailors who specialise in native apparel only, before the breakout of a handful of bespoke designers.
The stereotype offered foreign brands, on a platter of gold, the controlling share of the couture or fast fashion market in Nigeria, as Nigerian high-end designers are considered inferior, leaving them to make do of revenue from native attire until two decades ago.
The impact of the stereotype is evident in the market value of the industry according to data from Euromonitor.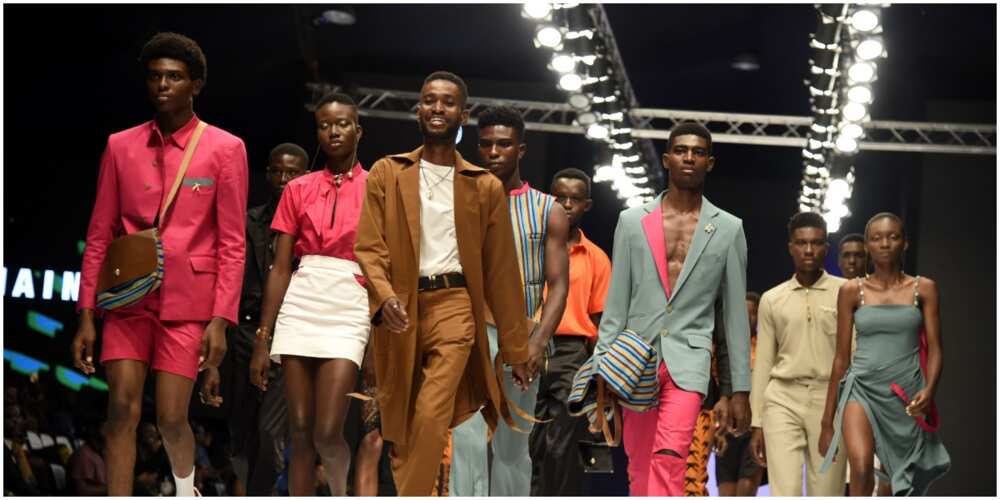 Nigeria accounts for about 15% of the sub-Saharan fashion market, holding a market value of $4.7 billion - Falling behind South Africa which holds $14.4 billion - despite having the largest customer base in an African industry worth $31 billion, Euromonitor disclosed in a 2015 fashion business report.
The gap between Nigeria and South Africa is a result of the stereotype and allure of westernisation among fashion consumers in Nigeria - the reason why 60% of Jumia's clothing line are imported according to its former Category Manager, Wunmi Akinsola in 2019 report.
This shows Nigeria's apparel industry is losing revenue to imported fast fashion being promoted by high-street shops across Nigeria, with the forex restriction placed on textile and clothing import having little impact.
PAY ATTENTION: Join Legit.ng Telegram channel! Never miss important updates!
Na mumu dey go boutique
This is local parlance among the secondhand or Okrika market suggesting wise shoppers don't visit high-end boutiques to upgrade their wardrobe, as Okrika offer desired wears at a cheaper price compared to high-end boutiques.
This parlance might be funny, but it has endangered the textile market in Nigeria, a country that once boasts of 250 textile factories in the early 1980s, but now account for about 30 factories as of 2011, thanks to the demand for foreign disposable clothes and smuggled apparel, which the Nigerian Textile Manufacturers Association, in 2018, estimated at $1.2 billion annually, with import at $121 million in Q4 2017, according to NBS.
Due to the rise of the secondhand market, the demand for textile materials locally has declined, with smuggled textiles taking up 85% by 2011. According to NBS, the textile industry adds an average of one percent to Nigeria's GDP quarterly since 2019 but fell 14.43 percent in Q2 2020.
The grip of used-fashion on consumers in Nigeria have prevented local high-end designers from heavily cashing-in on their headline-grabbing designs, as the majority of consumers (mostly low-income earners) would rather slay in an imported secondhand Tommy Hilfiger if they don't have the purchasing power to buy the original brand, than don an original outfit from a local designer.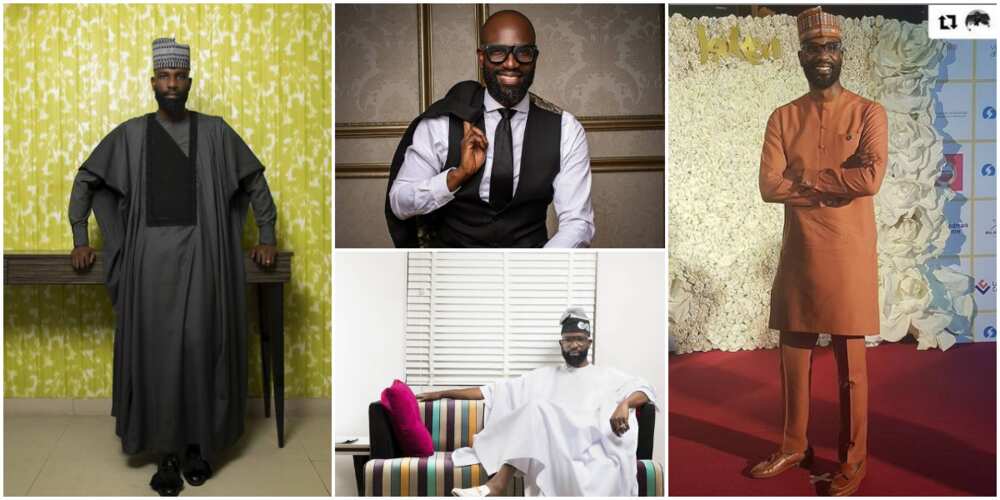 Ohimai Atafo, Nigeria's foremost fashion designer and Creative Director for Atafo (formerly Mai Atafo) once told Accelerate TV:
"Because we do not have a very structured environment, the money doesn't necessarily come to the most creative people, rather comes to people that use the back door to do things (and) So bringing in second-hand clothes to sell or bringing in very low-quality stuff from other parts of the world to sell to Nigerians.
"If this (industry) was organised, we would be able to generate to the country's gdp, and the government will see it as important."
Mai Atafo: the atelier fear built
The industry's aforementioned challenges drove Atafo into fashion. It pushed him to travel the couture and bespoke path many feared to tread. With his needle, Atafo punctured holes, deflating the stereotype that had increased the entry barrier to aspiring couture designers in Nigeria.
Atafo told Life Lessons:
"I think in life in general, especially for me, it does happen for a lot of people, is that your fear and your doubt that actually fuels you to do what you want to do. So I had in my head that I wanted to do something, how I will get there, I didn't know - I know I had to do this thing in fashion."
Atafo's business model that cracked the wall
So how did Atafo, as a bespoke and couture designer, break-even while operating in a price-conscious country consisting of consumers drooling after western wears, thinking everything foreign is superior to that of local designers, with a middleman (high-street shops) that snubs local designs?
Eliminate the middlemen
That was Atafo's strategy that aided his entry into corporate/casual local markets controlled by foreign brands. Atafo's marketing experience came in handy after testing the fashion market for three years before he dived in fully.
Atafo quit his brand management job at Guinness to take up a role in Genevieve Magazine, a career move that was critical to his breakthrough. He needed a platform that could expose his ability to Nigerian fashion consumers without having to depend on high-street shops.
"I felt like if you are the fashion editor of the biggest magazine, it's easy for people to take you seriously as a fashion designer." And two years as Genevieve Magazine Editor set a tone for Atafo's brand.
While Atafo was ready to compete with foreign brands head-on through his bespoke suits, wedding gowns and other casual/dinner wears, he didn't employ their playbook, rather, he took a page from his brand management experience, which resulted in various strategies that had one goal; eliminate the middlemen.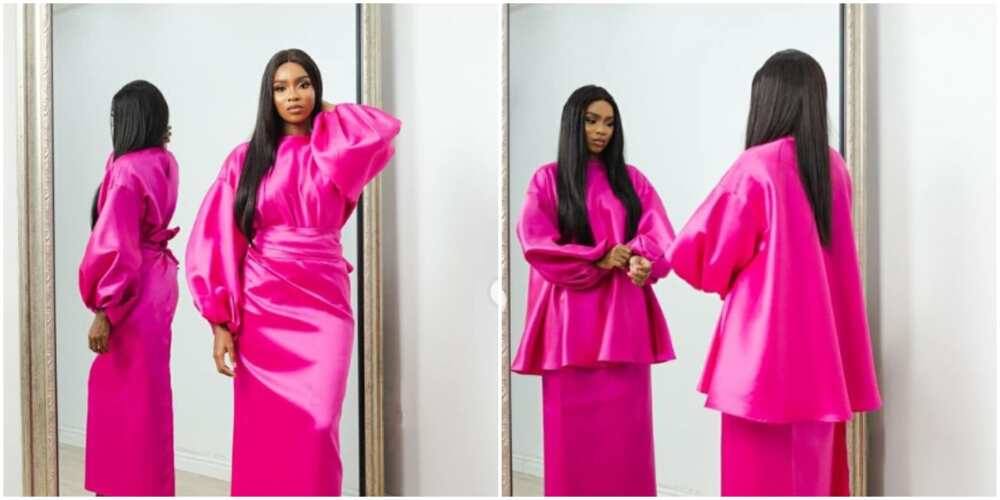 He pulled from his sleeve, a business-to-consumer (B2C) approach, which can be broken down to Testimonial Approach, See now, Buy now, and Walkway approach, all just to avoid the gatekeepers (middlemen) of the fashion market in Nigeria.
Mai Mai, Atafo (Testimonial approach): With the influence of Genevieve Magazine, Atafo was able to collaborate with some Nigerian celebrities, who echoed "Mai Atafo, Mai Atafo" like a sing-song on red carpet interviews, giving his brand a celebrity endorsement - this is a Testimonial marketing which companies use mostly for their products.
Part of his celebrity works includes the stitching of Actress Adesua Etomi's wedding gown, and Bespoke suit worn by Olubankole Wellington, popularly known as Banky W, on their wedding. Atafo also handled the wedding pieces for the wedding scene in the famous 'Wedding Party' movie.
The use of Nigerian celebrities improved Atafo's brand image, credibility, and authority among low and high-income earners who drool after western designers, changing the narrative about local designs, "Don't always wait to change the narrative, narrate in the first place" Atafo told The Cover.
See now, Buy now Approach: Atafo further cut off the middlemen by adopting the See now, Buy now approach having already established his presence through testimonial. This approach enables his brand to directly engage with fashion consumers without the need for high-street shops.
The See now, Buy now approach is largely dependent on technological advancement, which allows bespoke designers like Atafo to tap into the internet-obsessed generation, to establish a direct connect/sales. This method is yielding results as online fashion sales in Nigeria have grown yearly since 2017 according to Statista, and projected to hit 10% by 2023.
This business model has reduced offline (high-street shops) sales in Nigeria's fashion market by 8% in 2020 as fashion consumers gradually adopt a new shopping behavioural pattern - this number is expected to rise as Nigeria has over 90 million internet users, most of which are in the Youth-Adult (18-44) age bracket who consume fashion the most, according to Statista, and these consumers fall under Atafo's target audience.
His official website's heatmap showed that the US, India, UK, were major visitors to his website, even ahead of Nigeria, according to Semrush, getting an average of 500 visitors per month across the world, aside from the offline visit to his atelier. Although, Ubersuggest put Nigeria ahead of the US, UK, others.
While Atafo has an official website where he displays some of his wears, he acknowledges that Instagram is his major client puller, with over 226,000 followers. He told Martwayne in an Instagram interview:
"It's important to know the way people behave to know how to target them."
Catwalking His Products Into International Markets: To Atafo, fashion shows are platforms that assist in helping designers overcome barriers, moving them closer to their local and international market:
He told Martwayne.
"When fashion shows happen, the number of eyeballs on your pieces are more than the number of eyeballs you get on your pieces on a good day."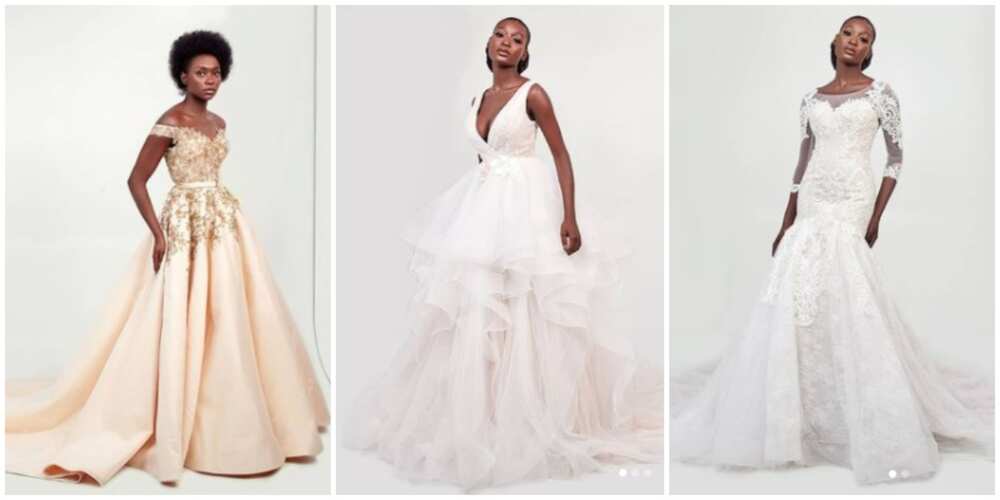 Atafo's craft has featured in several shows across the world, such as the J Spring Fashion Show Paris, Glitz African Fashion Week Ghana, Mercedes Benz Fashion Week Africa, Arise Magazine Fashion Week and Lagos Fashion and Design Week both in Lagos to mention a few - this fashion shows expose Atafo's pieces to foreign shoppers looking for new trend outside their home market.
The business-to-consumer strategy was a one-stone kill three birds model; eliminate middlemen, then gain direct access to the local and international market.
Haggling problem, a remnant of stereotype
Times are changing, and according to Atafo during Life Lessons interview, people are now:
"A bit more receptive to things that are new, and they want to literally jump at it."
But what's stopping Nigerian fashion shoppers from consuming local designs at the speed of light? - Pricing.
While the narrative about local designs being inferior is changing gradually, the cost of production put Nigerian designers at a competitive disadvantage with foreign designers, thereby, affecting pricing.
While a cutaway or classic collar by Atafo cost at least N20,000, the same shirt-type of a foreign brand could be found for less at a high-street shop in Nigeria. And in the case it's vice versa, Nigerians haggle prices of local designs while splurging at foreign brands.
Defending the cost of local designers, Atafo told Accelerate TV:
"On the flip side, the running cost to operate a business in Nigeria is ridiculous because you know what the power situation is in Nigeria, it's really bad. So you have to be able to have enough capital to buy yourself alternative power sources.
"It could be your generator, then you have to run that again. And all these cost is on you. That's why the cost of production in Nigeria is pretty expensive."
While describing Nigerian fashion consumers' attitude to local designs, Atafo said:
"Nigerian customers are the most difficult customers in the world. They want couture one haute pieces done for them only, and they don't want to pay anything for it. So trying to marry all of that and run a business in this country, I will tell you goodluck."
But Atafo needed more than good luck; he utilised a blueprint that unlocked the backdoor to Nigerian fashion consumers. With the textile, apparel, and footwear sector hitting N1.11 trillion in Q4 2019 against the N858.9 billion of Q1 same period, it shows foreign brands are gradually losing the market to the likes of Atafo.
The success of Atafo within 12 years, showed eliminating the middlemen seem to be the path to go for today's couture designers, an inspiration drawn from the Nigerian music industry, where the middlemen like the Alaba marketers were made redundant having decided the kind of music or artists Nigerians listened to in the 1990s and 2000s.
Meanwhile, Legit.ng earlier reported how a Nigerian graduate, Abisola Odebode, with a disability is creating job opportunities for unemployed Nigerians through his paint company and skills acquisition.
Odebode started his paint company with his NYSC salary. He plans to scale his business, but he can't afford to obtain a loan due to the requirements being requested for Nigerian banks.
Fakoyejo Olalekan is a Business & Financial Journalist, with over three years experience covering finance and activities of the business community within Nigeria and offshore. Prior to joining Legitng, Olalekan previously worked at Nairametrics. Olalekan is passionate about financial and investment analysis. He is resourceful and result-driven, with track record for developing reader-driven informative and analysis articles, using research and interviews to provide a different perspective to market activities.
Source: Legit