Legit.ng hosts a webinar for entrepreneurs about the future of African business
As a market leader, Legit.ng, Nigerian's #1 news and entertainment website, takes seriously our responsibility as the pacesetter in content, advertising and technology in the country and indeed across Africa.
At Legit.ng, we apply cutting-edge technology to our services and we provide high-tech advertising solutions that are second to none.
To enrich the lives of Nigerians through knowledge sharing, Legit.ng recently launched a free online event titled Digital Talks where business executives can reveal their priceless knowledge to other professionals.
Our main goal is to share knowledge in digital technology, business, marketing, and entrepreneurship through this project.
PAY ATTENTION: Join the exclusive community for MDs, CEOs, CMOs, Marketers, Managers and decision-makers!
On Tuesday, March 16, Digital Talks is holding a live interview between Legit.ng's Managing Director Goke Olaegbe and guest speaker Dr Tayo Oyedeji, the Chief Executive Officer of Overwood.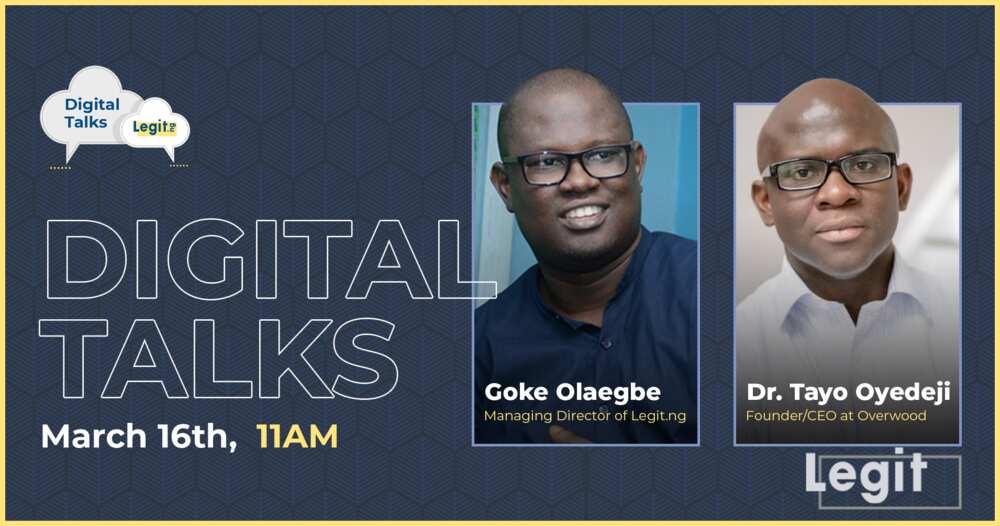 Legit.ng's MD, Mr Olaegbe is an experienced Chief Marketing Officer with a demonstrated history of working in the digital media, information technology, banking, and services industry.
He is skilled in Marketing & Business Development, Marketing Communications and Digital Strategy among others.
The guest speaker, Mr Oyedeji of Overwood is a thorough business professional whose work experience spans finance, marketing, and management consulting across Africa, Europe, and North America.
He was the Regional Managing Director of Starcom in Africa where he was responsible for 756 employees in 34 countries.
Mr Oyedeji holds a doctoral degree from the University of Missouri-Columbia and a master of business administration from Oxford University.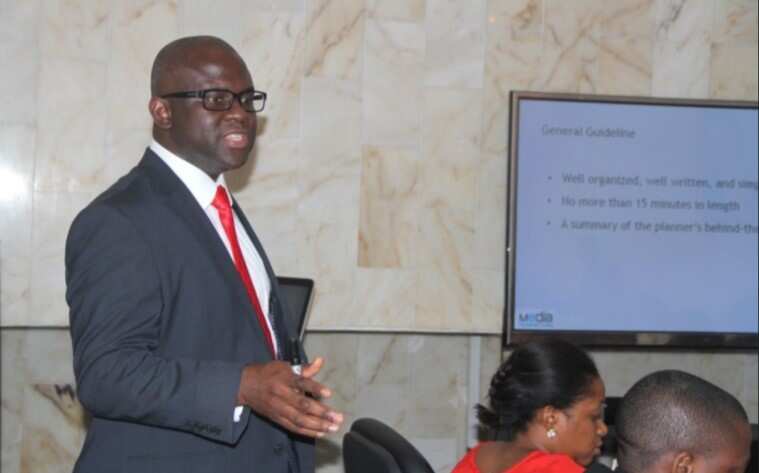 This event is an opportunity for Legit.ng to give back to our community of readers in Nigeria and abroad with the aim not to only inform and entertain them but to also educate and share knowledge with them.
Why do I need to watch?
- To join the exclusive group of decision-makers at Digital Talks
- To learn what is most important to grow as a successful entrepreneur
- To ask your questions from Tayo Oyedeji
The Live interview will take place on Facebook on Tuesday, March 16 at 11 am.
How do I participate?
The webinar is free. All you need is to click on this link to register and this link for the Facebook event.
Source: Legit.ng