Father of 4 weeps as government demolishes his house of 15 years; says his family are now homeless, seeks help
- Njoku Anthony was a proud landlord of his own house and enjoyed life with his family until tragedy struck recently
- On Friday, January 22, his 15-year-old family house was brought down by government officials for being illegally erected
- Anthony told Legit.ng that he legally acquired the land and developed it and that the demolished property served as a N45 million loan collateral which has not been paid
PAY ATTENTION: Join Legit.ng Telegram channel! Never miss important updates!
Njoku Anthony is seeking justice and help from the Enugu state government after his family house was demolished by an agency of the government known as the Enugu State Capital Territory Development Authority (ECTDA) on Friday, January 22.
The Nigerian man who hails from Imo state - in an interview with Legit.ng - said he acquired the land about 15 years ago legally and that his buildings (a duplex and a bungalow) were the first to spring up in the area and so was surprised it was demolished.
The reason for the demolition (of the property on Ext. no. 17, Works Road Layout, GRA, Enugu), he said they told him, was to aid a road construction to be done by the government as the neighbourhood road hasn't been tarred since its existence.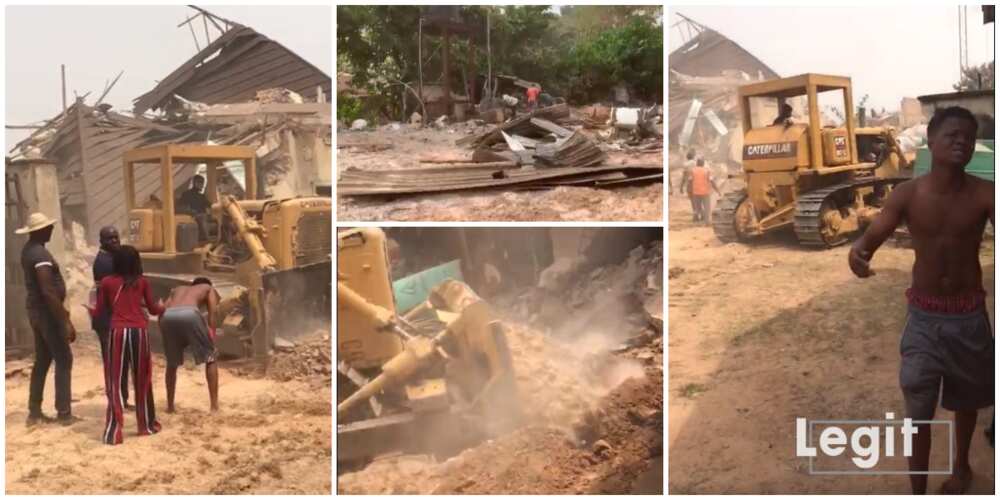 He, however, claimed their reasons are far from the truth and unfounded.
Anthony alleged that he is only a victim of a vendetta as he presented fence permits, certificate of occupancy, title documents and building plan approvals to the chairman of the agency who led the exercise when he made a case for his about-to-be-demolished bungalow, but it fell on deaf ears.
Surprisingly to him, the Chairman of ECTDA Hon Ken Onoh on seeing the documents came from the angle that his buildings were near high tension and as such, the bungalow needed to be demolished.
By this time, his duplex which had been sold to cover up his credit facility with Union Bank of Nigeria that went stale had already been brought down. Other buildings beside his were not touched at all.
Anthony, countering the chairman's response to him, told Legit.ng that in 2006 when he commenced construction works on the bungalow, engineers from the state town planning authority were available, supervised the right of high tension and gave approval for the building.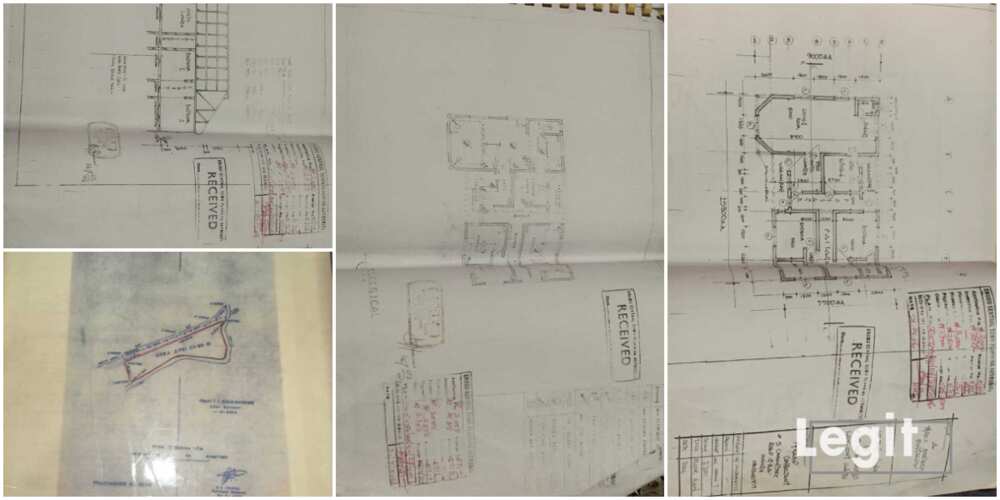 The distraught man said the demolition of his buildings have left him dangerously traumatised and rendered him and his family homeless.
He also disclosed that more disheartening is the fact that the demolished bungalow served as collateral and is mortgaged to the Bank of Agriculture for a loan of N45 million with interest amounting to about N78 million yet to be paid.
Narrating the event of that unfortunate day, Anthony who marked his 51st birthday on Saturday, February 6 said (his statement in part):
"After the demolition of the duplex, Ken instructed his workers to mark my house for demolition. I pleaded with him to know what my sins were, he couldn't tell me anything. Infact, he started by asking for title documents, building plan approvals and i provided all.
"He later said that we were near high tension which was absolutely not true.
"They marked the house I was living with my family by 5.26pm on Thursday, January 21 and demolished it by 9am on Friday, January 22. We lost almost everything I have laboured for in my life.
"We are now homeless..My wife, myself and my 4 children are now homeless, all efforts to reach the governor has not worked. I am dangerously traumatized."
Mr Anthony shared with Legit.ng a copy of the letter he had written to the ECTDA chairman dated Wednesday, January 27, after the demolition exercise. The letter which was copied to the office of the governor had yet to be responded to as of the time of filing this report.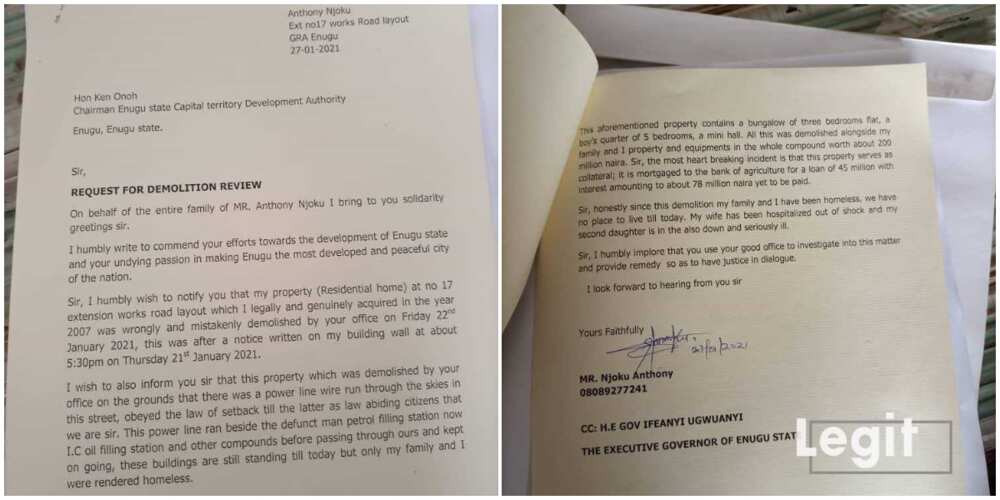 He had also taken his appeal for assistance campaigns to social media.
Watch the video below:
When contacted on the matter via a telephone call, ECTDA Chairman Hon Ken Onoh told Legit.ng correspondent that Mr Njoku Anthony should sue the state government if he feels he has a problem instead of seeking media sympathy.
He described Anthony as a criminal who is running around peddling false information. Ken said he had called the complainant to see him at the office but he had always come up with excuses and has failed to show up.
"The buildings had three C-of-O's and all three with different years. I'm just a head of an agency, he shouldn't personalize it. If he says he has all the documents then he should sue the government instead of running to the media.
"I dare him to sue the government if what he is saying is true. The approval he showed us was written 16A Works Layout, where we carried out demolition was 17 Works Layout. They are not the same thing
"If it is anything that has to do with land, he should deal with the Ministry of Justice. As far as the capital territory is concerned, Mr Njoku has no approval to have erected any structure whatsoever.
"The agency did her job as stipulated by law and is to carry out development control and development control will continue going on."
PAY ATTENTION: Click "See First" under the "Following" tab to see Legit.ng News on your Facebook News Feed!
Meanwhile, Legit.ng earlier reported that a lady had broken down in tears as her newly rented apartment was demolished by the government.
Sharing videos from the scene of the demolition, the lady who was in tears narrated how she paid the sum of N300k to the accounts of the caretaker and had even spoken to the landlady about the house.
The lady identified with her Twitter handle @unusual_wealth revealed that she was unaware that the house was marked for demolition as it had been repainted but alleged that both the caretaker and landlady were fully aware and still went on to rent the house to her.
Victor Duru is a Legit.ng journalist with more than three years of working experience in the media industry. He holds a Bachelor's Degree in Management Studies from Imo State University, where he was a Students' Union Government Director of Information. Victor is a Human Interest Editor, Strategic Content Creator and a Google-certified Digital Marketer. Connect with him on Twitter @DuruCVictor2
Source: Legit.ng