Take note: Police can arrest you in public places starting from February 2
- Police officers have been given the mandate to arrest any Nigerian that refuses to wear facemask in public faces
- This followed protection regulation signed into law by President Muhammadu Buhari on January 26
- Also, the regulation restricts gatherings in public places
PAY ATTENTION: Join Legit.ng Telegram channel! Never miss important updates!
Wearing of masks is now mandatory in public places in Nigeria according to the Coronavirus Disease (COVID-19) Health Protection Regulations 2021 signed by President Muhammadu Buhari on January 26.
As a result of this, the Inspector-General of Police, Mohammed Adamu, has ordered officers to enforce the regulations, Legit.ng can authoritatively report.
With this, failure to heed this directive or listen to the officers enforcing it can lead to an arrest and prosecution in a court of law.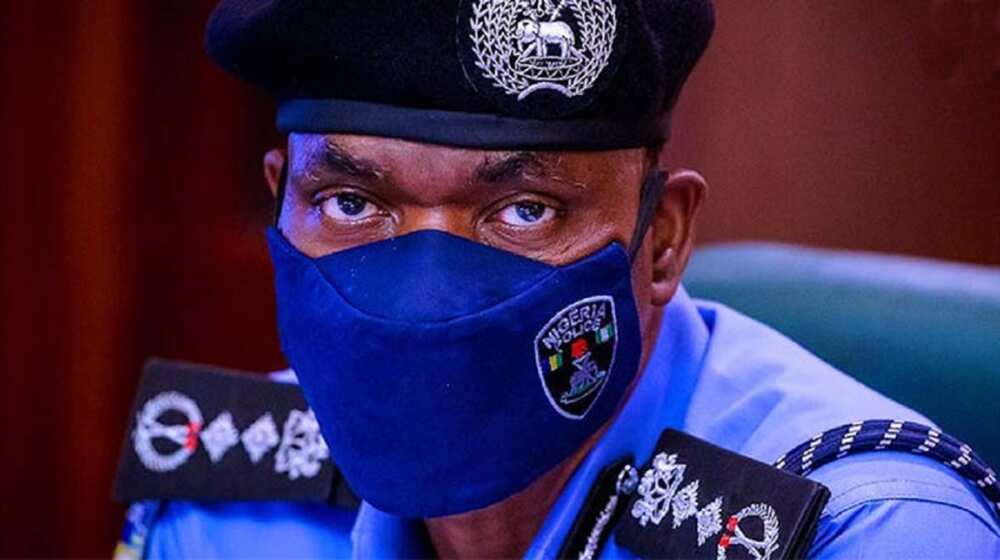 In fact, an offence under the law is punishable, on summary conviction, by a fine or a term of six months imprisonment or both in accordance with Section 5 of the Quarantine Act.
The regulation also imposes restrictions on gatherings in public places – places of worship, workplace and schools, banks, public transport vehicles, hostels, boarding houses, detention centres.
Meanwhile, the IGP in a statement made available to Legit.ng insisted that officers must be firm and professional and at the same time remain polite, civil and respect the fundamental rights of the citizens.
Legit.ng had reported that the presidency pointed out the reason for President Buhari's worry over the situation of the coronavirus pandemic in Nigeria.
Garba Shehu, the senior special assistant to President Buhari on media and publicity, in a series of tweets on Sunday, January 31, said Nigerians' refusal to comply with safety protocols is increasing the risk of infection.
Shehu said the deadly disease does not only pose a danger to life but also threatens the nation's economy.
Legit.ng also reported that the presidency had come under serious attack over Buhari's non-use of face mask in Daura, Katsina state recently.
There were claims from opposition parties, especially the Peoples Democratic Party (PDP), that the president violated the newly-signed Coronavirus Disease Health Protection Regulations (2021) while he was with some politicians in the state.
President Buhari was accused of this as he spoke to an audience before he revalidated his All Progressives Congress (APC) membership.
Source: Legit Newspaper