- It appears US Vice President Mike Pence is sticking to Donald Trump despite mounting opposition to the US president
- The US vice president made his stance known in a letter addressed to House Speaker Nancy Pelosi
- American politics have been a trending topic globally in the last few weeks
PAY ATTENTION: Join Legit.ng Telegram channel! Never miss important updates!
The United States of America Vice President Mike Pence has rejected a push from Democrats to invoke the 25th Amendment to oust President Trump over his role in the Capitol riot.
Pence's stance will now set in motion a House vote on Wednesday, January 13 to impeach the president during his final week in office.
The Wall Street Journal reports that Mr. Pence made his stance known in a letter to House Speaker Nancy Pelosi on Tuesday, January 12.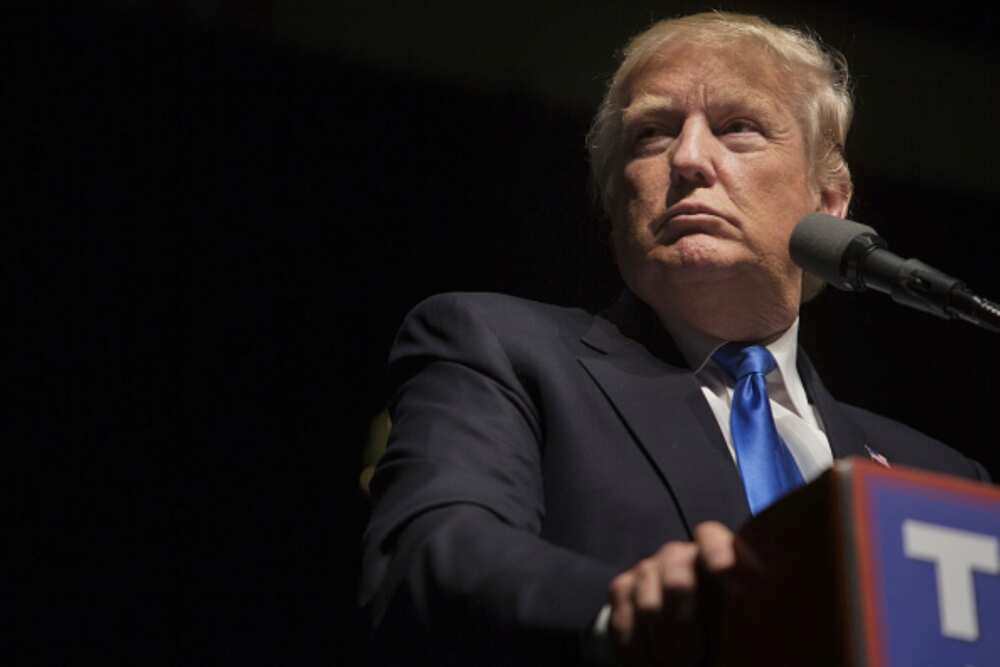 PAY ATTENTION: Install our latest app for Android, read best news on Nigeria's #1 news app
Part of the letter read:
"I do not believe that such a course of action is in the best interest of our nation or consistent with our Constitution."
Some Americans on social media have been commenting on Pence's stance.
Stacey Claus-Boger wrote:
"Accountability needs to happen before healing. I don't think he's making the right decision but Trump will be impeached."
Susan Hunter wrote:
"There still must be accountability for Mr. Trump and his administration. If Mr. Trump had not persistently lied to the American people about the results of the election and claimed that he won, the events of January 6th would not have happened.
"He must also be held accountable for his actions in trying to convince Georgia officials to change their certified vote count. For those who break the law, there must be repercussions."
Paddy Joe Bannon wrote:
"Of course, he compares the two requests from Trump and the democratic caucus like they are equal. One is requesting to remove a crazy dictator, the other is to override our democracy to install a crazy dictator."
Recall that Pelosi had called on Pence to invoke the 25th amendment to remove Trump from office.
An angry Pelosi also described Trump as a very dangerous person who should not continue in office, saying his removal should be treated as an emergency of the highest magnitude.
Meanwhile, Trump's Education Secretary Betsy DeVos recently submitted her resignation in protest over the invasion of the US Capitol by supporters of the US president.
DeVos said Trump's role in spurring the mob that breached the US Capitol on Wednesday, January 6 was "the inflection point."
4 implications of Trump's ban on Nigerians from the USA | Legit TV