Fleets: Twitter unveils new feature with tweets that disappear after 24 hours; Here is how to use it
Do you have some momentary thoughts and wonder where/how to temporarily share them on social media?
Fleets may be your preferred new platform to share such thoughts.
PAY ATTENTION: Click "See First" under the "Following" tab to see Legit.ng News on your Facebook News Feed!
Fleets is a new feature rolled out by the social media giant, Twitter, which allows users to post "fleeting" tweets that are only available for 24 hours.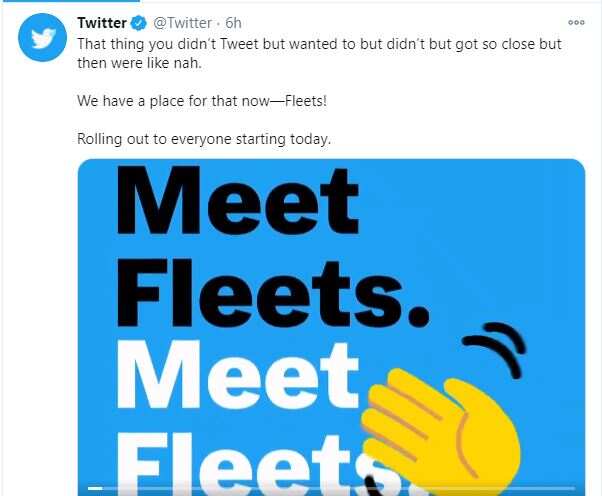 How to share a tweet on Fleets
To share a tweet under the Fleets feature, you will tap the "Share" icon at the bottom of your tweet.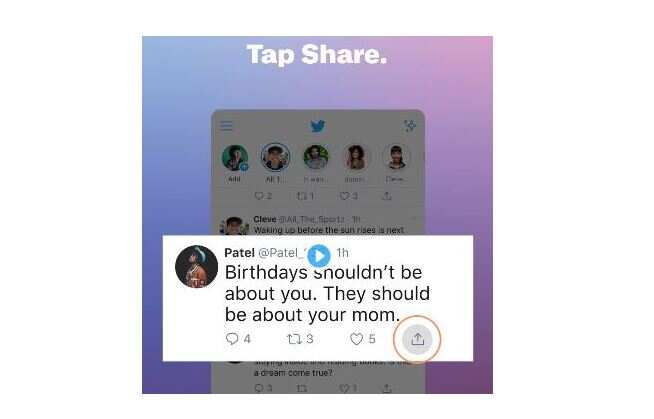 After clicking the "Share" icon, proceed by tapping the "Share in a Fleet" icon.
After clicking the "Share in a Fleet" icon, you will see the "Fleet" icon at the top right corner. Click the "Fleet" icon to activate your fleet. You can also add comments to your fleets, using text or emojis.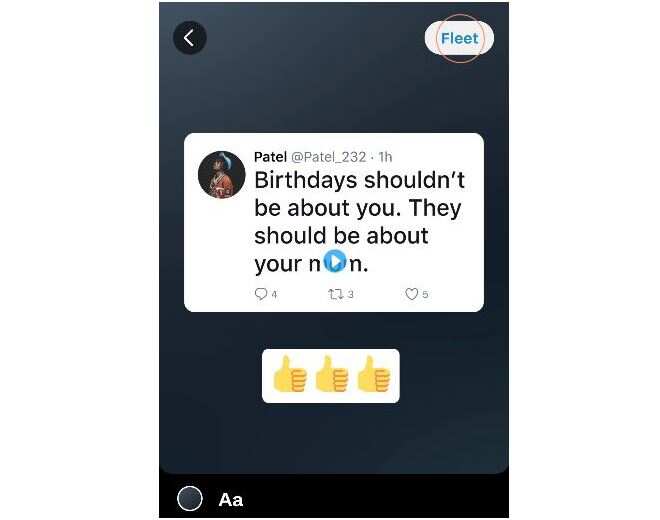 Who can see your fleets
Your followers can see your fleets at the top of their home timeline. Also, any Twitter user who can see your full profile can see your fleets there too.
If your Direct Messages (DM) is open, anyone can reply to your fleets.
Also, if you want to reply to a fleet, tap on it to send a Direct Message (DM) which can be a text or emoji to the author.
You will also get to know who views your fleets.
By way of comparison, Twitter Fleets is like Facebook Stories. Even Twitter admits that the new feature "may sound familiar to you!"
What you can do with Fleets
You can "fleet" text, photos, videos, and reactions to tweets. You can also customise your fleets with various background and text options.
After testing out the new feature in Brazil, Italy, India, and South Korea, Twitter states that "Fleets helped people feel more comfortable joining the conversation".
Because it disappears from view after 24 hours, Fleets "helped people feel more comfortable sharing personal and casual thoughts, opinions, and feelings," Twitter states further.
Fleets for news media platforms and (citizen) reporters
Though the new feature might have been developed mainly for private/individual use, media houses can also make use of Fleets as another platform to distribute news stories and engage their readers, just like some have been doing with Facebook Stories, Instagram Stories, and Snapchat.
Twitter also says a live broadcasting feature will be available in Fleets soon. This, when available, will be another viable platform for journalists and citizen reporters to share live videos with ease. Some journalists are already making use of Facebook Live in this regard.
When launched, individual users, especially celebrities, can also use the live broadcasting feature to engage their fans and followers, when launched, the same way Instagram Live is being currently used.
Fleets for Business Owners
Business owners, especially Small and Medium-sized Enterprises (SMEs), can also take advantage of Fleets to reach their target customers.
For instance, since Fleets only have a 24-hour life span, they can be used by businesses to post promotional offers which have 24-hour time limits.
Even Twitter has said it is excited "to learn more about how Fleets are used by you."
Fleets, according to Twitter, will be available worldwide on Android and iOS in the coming days.
PAY ATTENTION: Get the Latest Nigerian News Anywhere 24/7. Spend less on the Internet!
The researcher produced this media literacy article per the Dubawa 2020 Fellowship partnership with Legit.ng to facilitate the ethos of "truth" in journalism and enhance media literacy in the country.
How to read deleted messages on Whatsapp | Legit TV
Source: Legit