Flight attendant salary: How much do they earn on average?
Anyone who has ever been on a flight knows how valuable flight attendants, or stewards, are. Not only do they ensure that the plane is safe for takeoff, but they also take care of the passengers' needs, and in case you are afraid of flights, these are the people who reassure you. You may have seen them clad in their classy uniforms and thought, "how much does a flight attendant make?" You are not alone. Many people seek the answer to this question about a stewardess salary. Luckily for you, this article contains all you need to know about a flight attendant salary.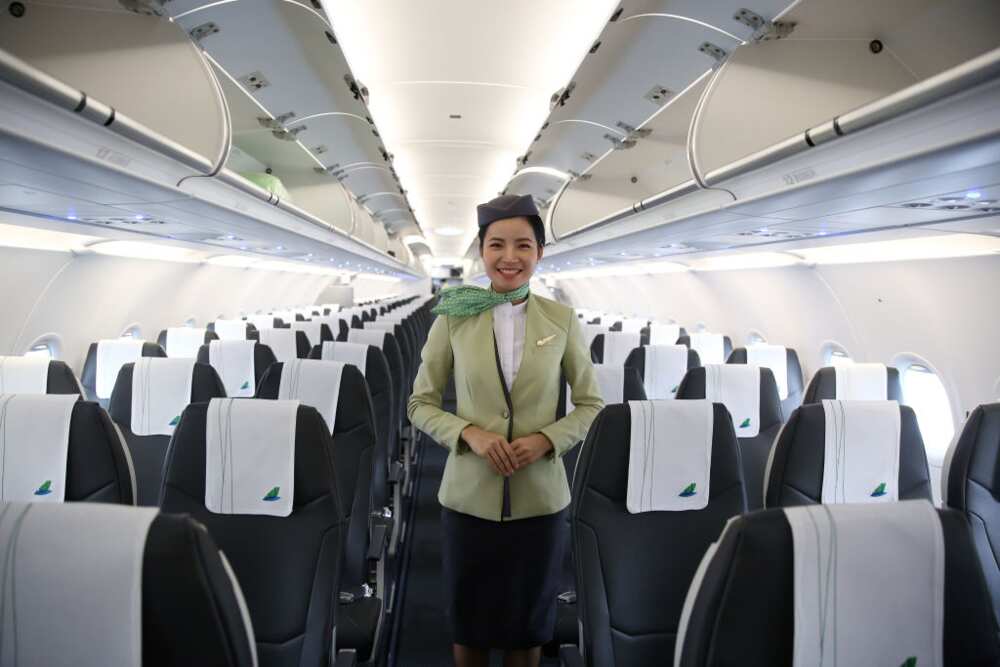 A flight attendant is responsible for attending to the safety and comfort needs of passengers aboard a flight. Also referred to as a cabin attendant or airline stewardess, they perform a range of tasks including demonstrating emergency procedures, directing passengers, and performing safety checks.
These professionals are responsible for ensuring that you have a safe and comfortable flight. So, without further ado, how much do flight attendants get paid? And what do flight attendants make an hour? Here is a breakdown.
How much do flight attendants make a year?
Different countries have different stewardess salary ranges, but we will focus on two countries: the United States of America, and Nigeria.
Flight attendants salary - USA
According to salary.com, the average flight attendant salary in the United States is $77,068, but the range typically falls between $61,855 and $95,542. Salary ranges can vary widely depending on many important factors, including education, certifications, additional skills, the number of years you have spent in your profession.
Flight attendant salaries - Nigeria
According to MySalaryScale, air hostesses in Nigeria get paid between N100,000 and N300,000 monthly and this is based on the airline they work for. The figure quoted, however, does not include allowances and bonuses which could see the salary vary slightly. Most of the air hostesses also get tips from passengers from time to time.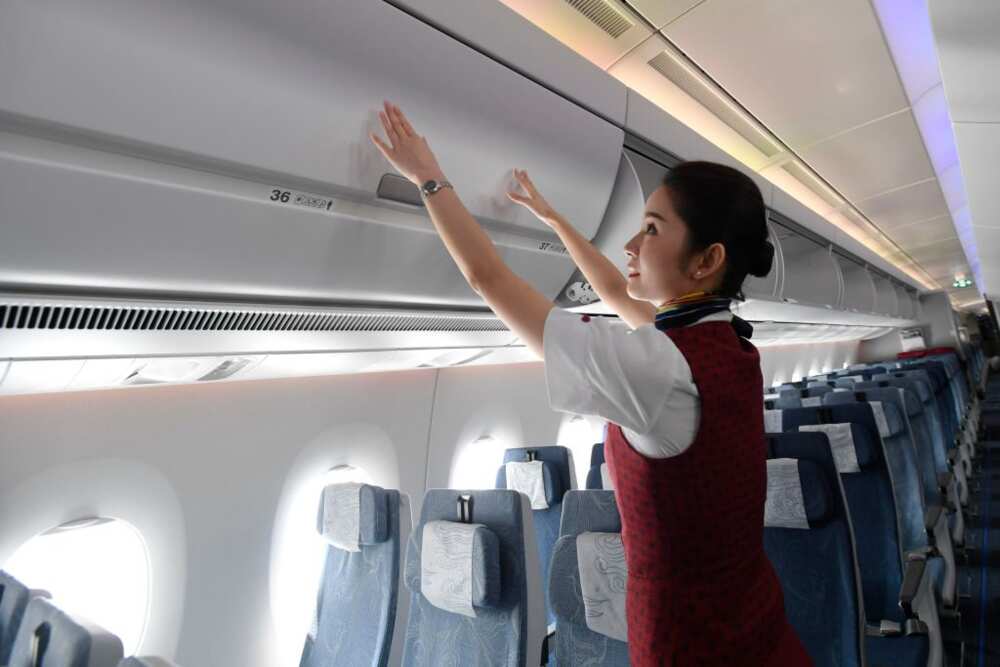 Flight attendant salary for popular airlines
Here are the average salaries for flight attendants from popular airlines.
Delta flight attendant salary
According to Indeed, the flight attendant salary Delta is $44,788 per year.
This Delta Airlines flight attendant salary is estimated from 38 employees, users, and past and present job advertisements on Indeed in the past 36 months.
American Airlines flight attendant salary
American Airline flight attendant pay is $44,738 per year
This salary is estimated from 45 employees, users, and past and present job advertisements on Indeed in the past 36 months.
United Airlines flight attendant salary
They earn $54,946 per year.
This salary is estimated from 35 employees, users, and past and present job advertisements on Indeed in the past 36 months
According to Glassdoor, the United flight attendant salary per hour is $31 per hour.
Southwest flight attendant salary
They earn approximately $47,175 per year.
This value is estimated from 12 employees, users, and past and present job advertisements on Indeed in the past 36 months.
JetBlue flight attendant salary
According to Indeed, they earn $33,133 per year.
Payscale also reports that the average hourly pay for a flight attendant at JetBlue Airways Corporation is $21.34.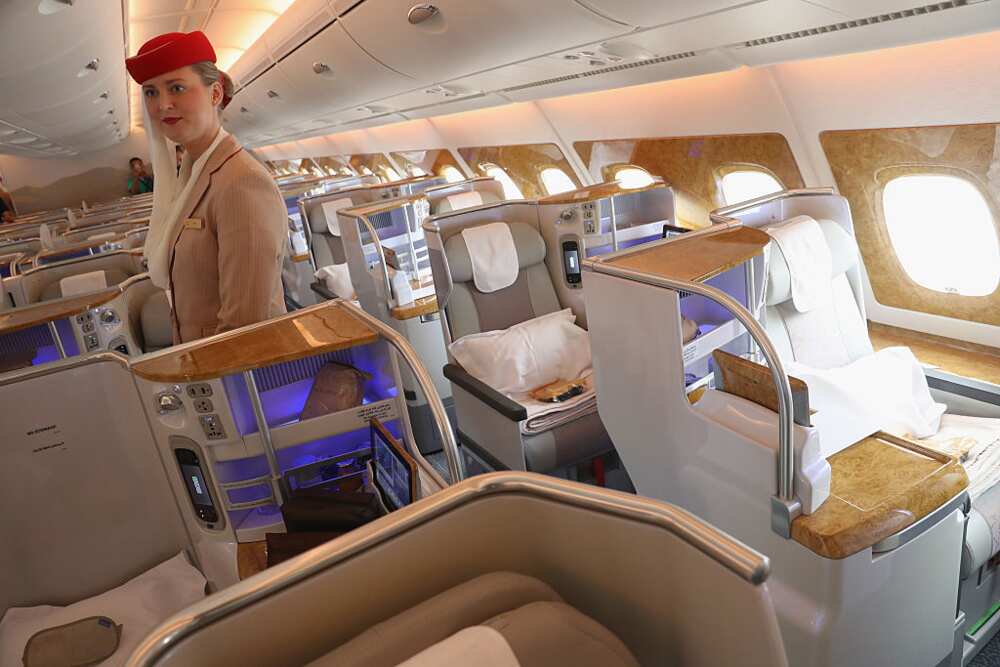 How much do flight attendants make an hour?
ZipRecruiter reports that the hourly flight attendant jobs salary is 30/hour for flight attendants in Nigeria.
Other interesting details about the job
Looking for a job as a flight attendant? Here are some important facts about the job that you should probably take note of.
Perks of being a flight attendant
Most airlines do allow their flight attendants to fly for free when they are not working.
Airlines also cover the cost of a hotel room for flight attendants while traveling for work.
Airline staff rates - In addition to the free flights mentioned above, most airlines also offer some combination of free and discounted airfare for friends and family of flight attendants.
While traveling for work, flight attendants are paid what is called a per diem to cover the costs of food and other expenses while traveling. This is in addition to their regular pay for performing their job duties.
As a flight attendant, you will get to meet all kinds of new and interesting people.
Most airlines provide health insurance to their employees, including flight attendants.
Flexible schedule.
Great compensation.
Responsibilities
Conduct pre-flight safety checks and ensure the plane is clean.
Show safety and emergency measures such as the use of oxygen masks, seat belts, and exit doors.
Offer information and support for safety and comfort to passengers.
Welcome passengers, verify their tickets, and direct them to their seats.
Make and serve beverages and food to passengers.
Respond to passengers' questions about flights, travel routes, and arrival times.
Go to pre-flight briefings and study all the details of the flight.
Lead passengers in case of emergency and give first aid to passengers if necessary.
Offer support to passengers with special needs including children, disabled persons, or elders.
Prepare analytic reports concerning flight issues.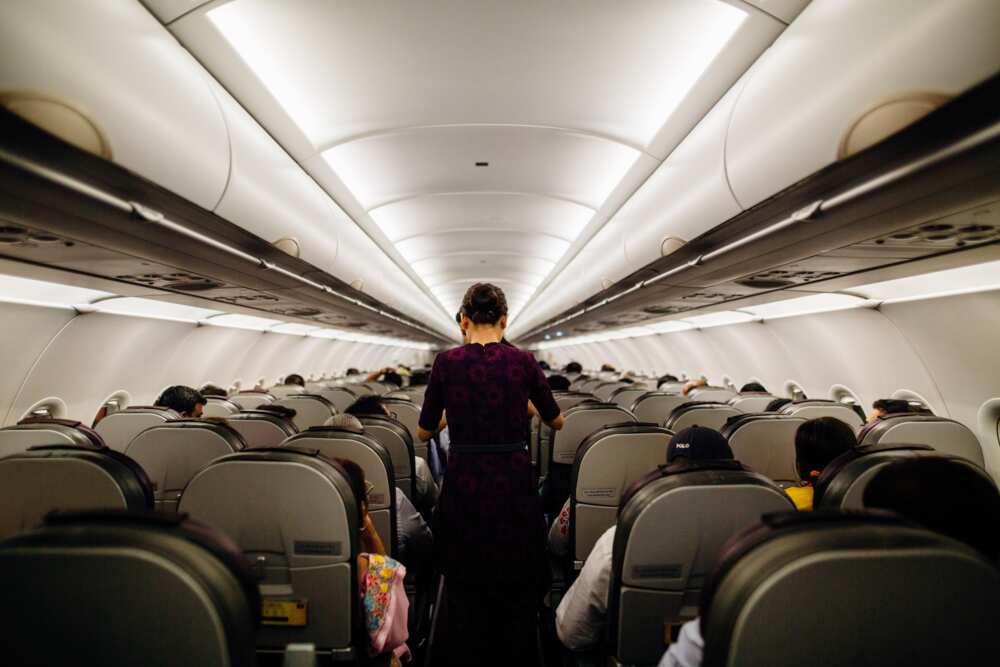 Qualifications
X years of experience as a flight attendant or a similar role
Fluency in English
Knowledge of another language is a big plus
MS Office knowledge
Customer-centric
Professional look
A sense of ownership and pride in your performance and its impact on the company's success
Critical thinker and problem-solving skills
Team player
Good time-management skills
Great interpersonal and communication skills
Cabin crew certification or training.
This flight attendant salary breakdown proves how valuable these professionals are. If you would like to be a steward or stewardess, now you know what compensation to expect once you get the job.
READ ALSO: Ahmed Musa's biography: age, marriage, salary, net worth, career
Legit.ng recently reported about the life of Ahmed Musa, one of the most talented Nigerian football players in the world. Musa, who currently plays for the Nigerian national team and the club "Al-Nassr" in Saudi Arabia, is one of the most professional footballers in the country. He has been playing soccer ever since he was a little boy.
Musa Ahmed has had a difficult background, but he never gave up, and finally, he reached his dreams of becoming a high-class soccer player and playing for the top clubs in Europe, as well as wearing the uniform of the Super Eagles. The man's biography will definitely inspire you to follow your dreams.
Source: Legit.ng