Jocelyn Howard bio: What is known about Ron Howard's daughter?
Jocelyn Howard is an American-born actress and celebrity kid. More than acting, she is famous for being the daughter of the popular actor Ron Howard and celebrated author Cheryl Howard. Her family has a long history in the industry.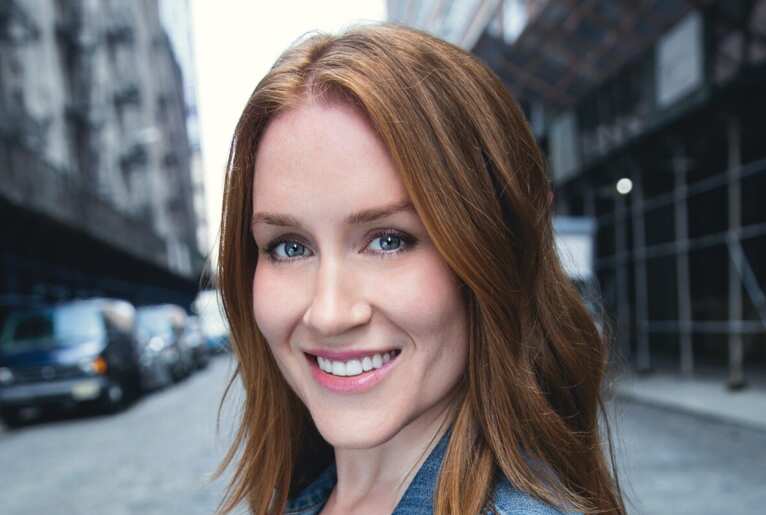 It is easier to join and prosper in an industry where your family has already established roots. It means you have the right connections as well as the necessary stepping stones. Jocelyn is one of the lucky few kids who have had her family as her stepping stones.
Jocelyn Howard profile summary
Full name: Jocelyn Carlyle Howard
Date of birth: 5th February 1985
Place of birth: LA, California
Age: 35 years (as of 2020)
Nationality: American
Ethnicity: White
Height: 5 feet 8 inches
Weight: 64kg
Profession: Actress
Biography
Jocelyn was born on 5th February 1985 in Los Angeles, California in the United States. She is the daughter of Ron Howard (father) and Cheryl Howard (mother).
Ron Howard's daughter, Jocelyn, was born and raised in a family of celebrities. Everyone in Ron Howard family has had a stint in the entertainment industry.
Ron is an acclaimed Hollywood actor and filmmaker. He has been featured in The Andy and Griffith Show (1960 to 1968), The Music Man (1962), and The Courtship of Eddie's Father (1963) among other movies.
Ron has directed the likes of A Beautiful Mind (2001), How the Grinch Stole Christmas (2000), and Solo: A Star Wars Story (2017).
Her mother, Cheryl, is a celebrated author and has appeared in numerous films directed by her husband. Some of her books include
2005 - Heart and Desire
2005 - In the Face of Jinn: A Novel
2014 -Tell Me a Story: Children's Daily Stories from the Farm
Siblings
Jocelyn has three siblings, an elder sister, a twin sister, and a younger brother. Ron Howard children names are Bryce Dallas, Jocelyn Carlyle, Paige Carlyle, and Reed Cross. Jocelyn and Paige Howard share the same middle name.
Ron Howard kids have been named after their places of conception.
Dallas - Bryce, named after Dallas City in Texas.
Carlyle - Paige and Jocelyn Howard, named after Carlyle Hotel.
Cross - Reed was conceived in a Volvo, but his parents broke the naming tradition since it wasn't a good name. They gave him Cross, which is the name of a street in London.
Bryce is a renowned professional American actress who started her acting career in 1989. Some of her most popular films are The Twilight Saga: Eclipse (2010), Jurassic World (2015), and Jurassic World: Fallen Kingdom (2018).
Jocelyn's twin sister, Paige is a famous actress. She has been in the industry for more than a decade now. Her youngest brother, Reed, is a talented actor, movie producer, writer, and director.
Jocelyn has had the shortest stint in filmography among Ron Howard's children. She has only starred in one TV show, Arrested Development, alongside her twin sister.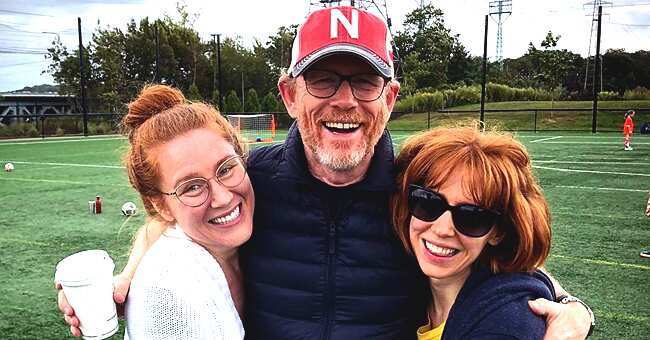 Career
All of Jocelyn's siblings have been involved in the film industry and have chosen it as their life-long career except herself.
She is the only Ron Howard daughter who tried the industry once and decided that that was enough. After one of Jocelyn Howard movies, she decided she wanted to pursue a career away from the film industry.
Jocelyn has only made one appearance in her career as an actress. She was cast on Arrested Development in the Emotional Baggage episode as Jocelyn Howard.
Jocelyn Howard wedding and husband
Who is Jocelyn Howard husband? Not so much is known about her dating life or marriage.
Jocelyn Howard was born into a family with firm roots in the entertainment industry. However, after a short stint in filmography, she opted to go on a different career path. She would rather follow her passion than dynasty.
READ ALSO: Katie Noel bio: Age, net worth, songs, Diesel Gang, is she single?
Legit.ng recently covered the story of the talented American female country rapper Katie Noel. Katie rose to stardom after the release of her country-rap single Diesel Gang.
Katie Noel is a young singer-songwriter and entrepreneur who has managed to make a name for herself in the entertainment industry, and she has a promising career that inspires young up-and-coming artists worldwide.
Source: Legit.ng