Ally Lotti biography: What do we know about Juice Wrld's girlfriend?
Ally Lotti is an American Instagram model and influencer whose real name is Alicia L. Leon. She became popular when her relationship with the late rapper Juice WRLD became public. Even though Juice WRLD is no more, Alicia continues to post lovely photos of her and the late rapper on social media as she used to do before his death.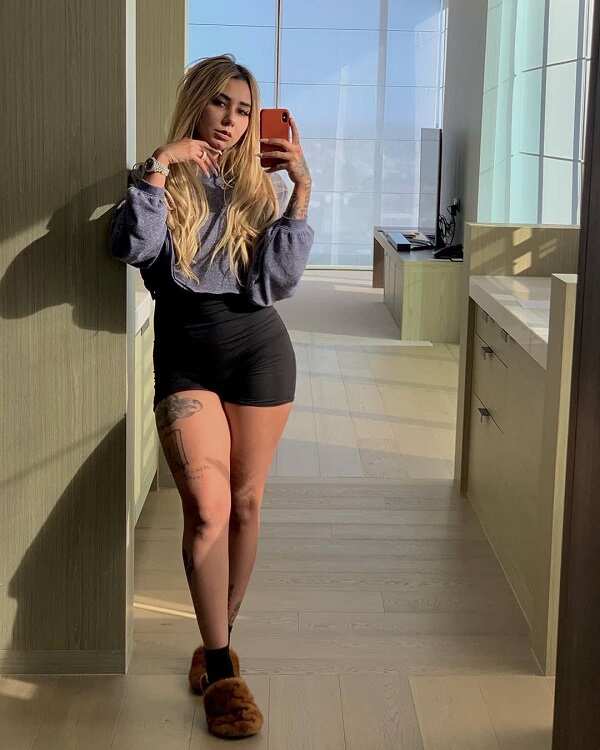 Juice WRLD girlfriend Ally Lotti made her relationship with Juice WRLD public in November 2018, when she shared a video of them together on her Instagram page. Her Instagram following has since then grown to over one million.
Profile summary
Name: Alicia L. Leon a.k.a Ally Lotti
Birthdate: May 28, 1992
Age: 28 years (as of 2020)
Nationality: American
Zodiac: Gemini
Height: 5'2"
Weight: 51 kg
Relationship status: Single
Occupation: Instagram model
Net worth: £300,000
Ally Lotti's background
Ally Lotti is a popular Instagram influencer whose real name is Alicia L. Leon. She was born and raised by her parents in Alabama, United States of America. Ally Lotti age as of 2020 is 28 years.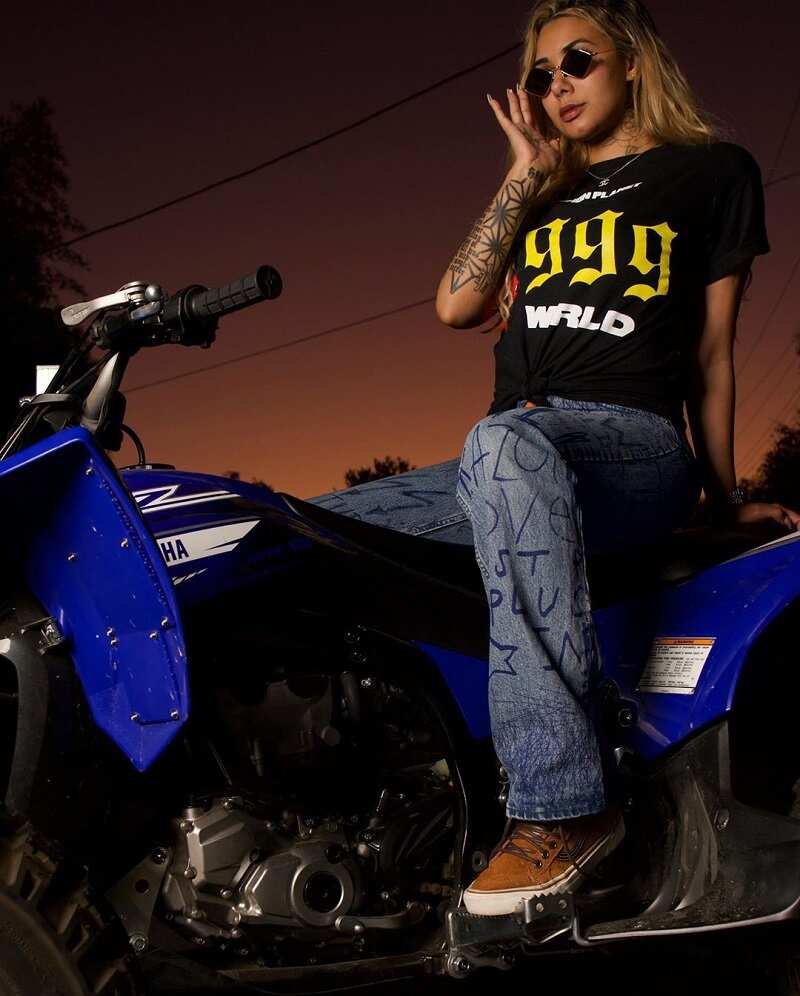 Ally is of mixed ethnicity as Ally Lotti parents have different ethnicities. Her dad is black while her mother is Puerto Rican.
Body measurements
Ally is 5'2" tall. Her weight is 51 kg, and her body measurements are 34-25-36 inches. She has brown eyes and blonde hair. Her shoe size is 5 (UK).
Education
She attended the University of Alabama.
What is Ally Lotti's job?
Ally Lotti is an Instagram model and influencer with over one million followers on Instagram. The number of her Instagram account followers grew after it was revealed that she was dating the late rapper Juice WRLD.
Before her boyfriend died, she regularly posted cute photos of them on her page, and she continues to do so after his death.
She also uses Instagram to advance her modeling career. Since she began dating Juice in 2018, she spent most of her time with him and helped him while on tour.
She seems to be back to modeling as she recently promoted some designs by Fashionova on Instagram.
Relationship with Juice WRLD
Lotti and Juice WRLD's relationship became public in November 2018, but it is believed they started seeing each other before then.
Ally regularly posts photos of her and Juice on her Instagram. She also posts photos of Juice spending time with her dogs on the Instagram page she created for the dogs.
In July 2018, before their relationship became public knowledge, Juice told the New York Times that he was living with a girlfriend named Alexia.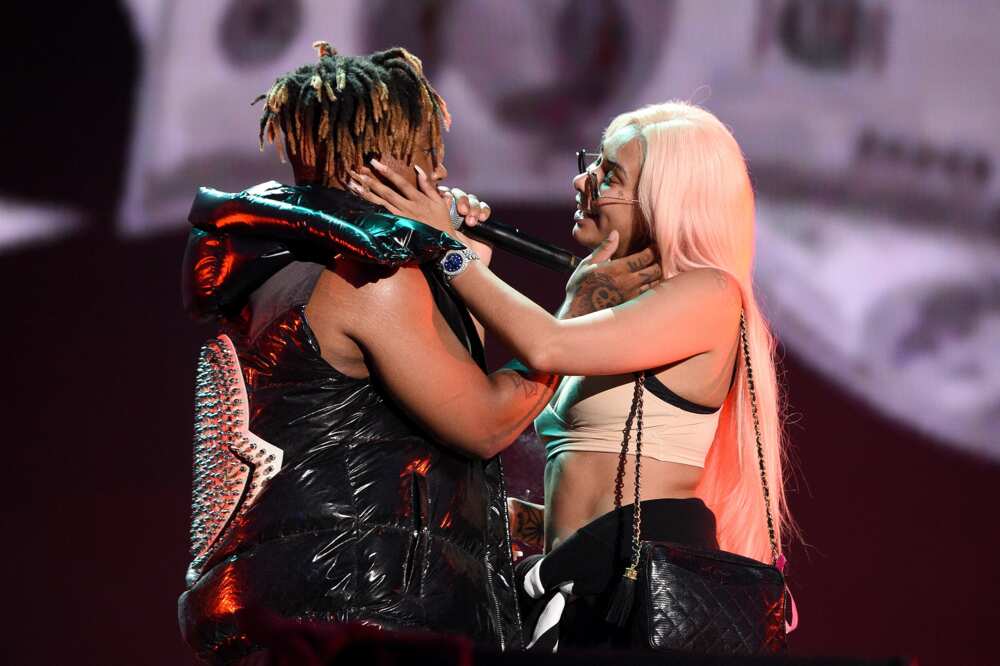 Juice told the newspaper that he met Alexia just as he was establishing success, and his friends disapproved of him being in a relationship.
He said,
All my homies be like: 'What you doing with a girlfriend? You got all this stuff going on. I love her, though. I can admit and say that I have feelings.
The rapper also said that she is everything he can ever want and need. Unfortunately, their love only lasted 15 months before it ended unexpectedly and tragically.
Before Alicia became Juice WRLD's girlfriend, the rapper had been in other relationships. His popular song, Lucid Dreams, was about a relationship he was in while in high school, and his heart got broken.
Juice told the Gulf-Times in July 2018,
The song is bittersweet about high school heartbreak and the pain I suffered because of the feelings I had for the girl.
Also, before Lotti, Juice was previously in a relationship with a singer named Starfire. Juice wrote the song, Love You Always, about Starfire.
The death of Juice Wrld
On December 8, reports that 21-year-old Juice WRLD had died following a seizure at Midway Airport in Chicago flooded the internet.
After learning the law enforcement officials were going to search the chartered light he was on as soon as they land in Chicago, the rapper was reported to have ingested a bunch of prescription meds that he had on board his flight. This eventually resulted in his death.
The rapper gave up the ghost at Advocate Christ Medical Center in Illinois.
Lotti was with Juice Wrld on December 5, three days before his death, and just days before his death, Lotti posted a heartfelt birthday message to Juice on Twitter.
She wrote,
Before this day ends, I just wanna say happy birthday to my favourite person. You deserve so much. I'm so proud of you and everything you've accomplished this past year. There is not a soul that could match your energy. I love you, endlessly."
The Associated Press reported that Lotti was on board with Juice on December 8, 2019.
An open-casket funeral was done for the deceased rapper at the Holy Temple Cathedral Church of God in Christ in Illinois. Aside from Juice WRLD family, music executives from Interscope and rappers Ski Mask and the Slump God were among the funeral attendees.
Net worth
Juice WRLD GF's net worth is estimated to be £300,000.
Social media
Being a model and social media influencer, Lotti is active on major social media platforms. Ally Lotti Instagram page has 1.5 million followers. The model has 238k followers on her Twitter page.
For Juice WRLD fans who are searching for Juice WRLD girlfriend pictures, Ally's social media pages are all you need.
She has 32.9k subscribers on her YouTube channel, even though the channel has only one video.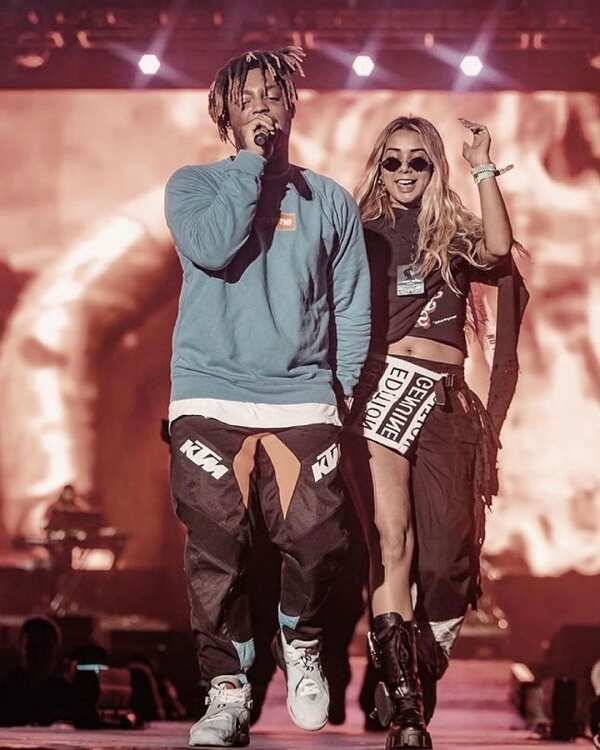 Ally Lotti is a social media model and influencer who found love in the arms of the late rapper Juice Wrld; unfortunately, the cold hands of death took him from her too soon.
READ ALSO: Tessa Brooks biography: Age, height, weight loss, who is she dating?
Legit.ng covered the life story of the talented American dancer, actress, and model Tessa Brooks. Having trained in dance from a young age, Tessa captivates her audience with her dance videos online.
She has amassed a huge following on social media and is one of today's most prolific creators in the lifestyle space.
Source: Legit.ng