OPINION: For Edo APC, Ize-Iyamu, rigging isn't an option by Justin Chidoke Uzodinma
Editor's note: Public affairs commentator, Justin Chidoke Uzodinma, in this piece, posits that the All Progressives Congress (APC) governorship candidate in Edo, Pastor Osagie Ize-Iyamu, would win the forthcoming election in the state without to resulting to rigging or any underhand tactics.
PAY ATTENTION: Click "See First" under the "Following" tab to see Legit.ng News on your Facebook News Feed!
Allegations of rigging are the standard shibboleth and apocalyptic rhetoric of an opposition party and a weak candidate especially, in this part of the world. Although it is fast becoming a norm too in some of the most civilised parts of the world, it is, however, a stale and unmelodic tune that many Nigerians no longer bob or weave to. 
The reality is that it is almost always the unpopular candidate or the self-styled underdog that typically raises such fatuous and unfounded allegations while attempting to whip up sympathy forgetting that Nigerians have become wiser to this spoof over the years. 
Expectedly, in Edo state, the Peoples Democratic Party, PDP, and its candidate in the September 19 governorship election, Governor Godwin Obaseki, are beating the torn drums of electoral manipulation again. It is a way of life for them.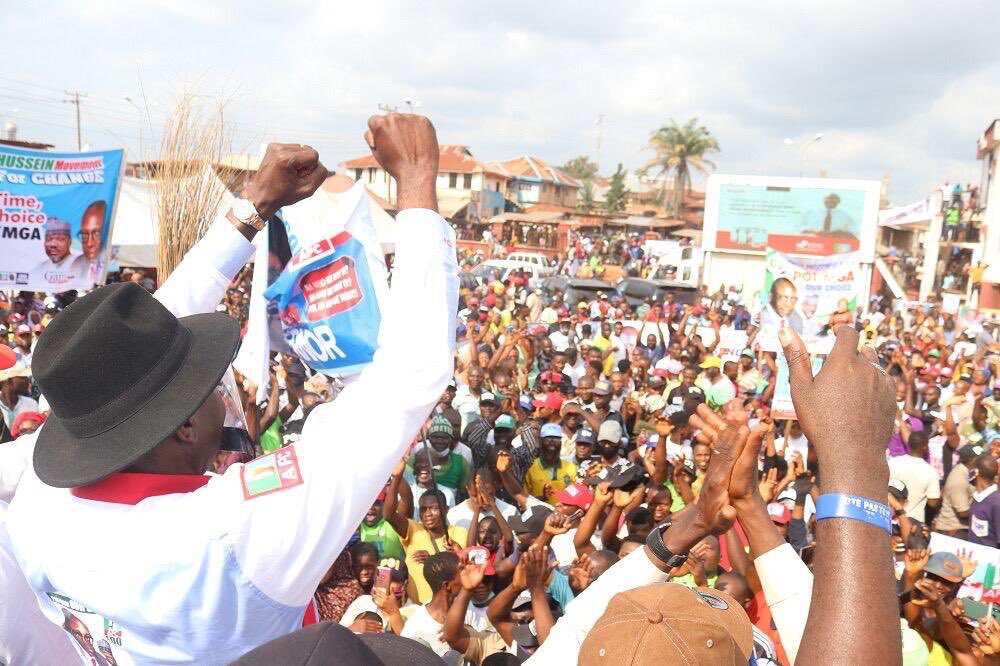 Immediately he jumped ship and got the ticket of the PDP to fly its flag in the election, Obaseki and his cheerleaders went to town raising fears of a potentially flawed election while taking no prisoners; everyone is in on the plot. From the ruling All Progressives Congress, APC, to the police and the Independent National Electoral Commission, INEC, everyone is culpable except them. How convenient! 
Instead of campaigning on the strength of his achievements, if there were, Obaseki and his party have been distracting and deflecting from proper electioneering, resorting instead to name-calling and pointless propaganda. Whether mega or minuscule, Obaseki has proven incapable of whatever is contained in his resonantly empty agenda that was dead on arrival.
Conversely, during his eight-year reign as governor, Comrade Adams Oshiomhole redefined the art of governance, rejuvenated the flagging faith of the people in the system, rebuilt the infrastructure and renewed the economy. He created an Edo state that was the pride of indigenes at home and in the diaspora. He made being called an edolite worth its weight in gold anywhere in the world. 
On the strength of the foundations he had laid, the progressive comrade lent all his weight behind Obaseki, believing that having served in his government as chairman of the Edo state economic and strategy team; he would build on his legacies. Alas, Obaseki derailed and went on wanton misrule. 
Several well-intentioned attempts by well-meaning Edo indigenes to make him stay the course were sneered and scowled at. Many came to a sorry pass for even daring to offer concrete and critical interventions. 
PAY ATTENTION: Download our mobile app to enjoy the latest news update
And with his SIMPLE (Security, Infrastructural development, Manpower development, Public-Private Partnership, Leadership and Employment creation) Agenda, which has lucidly enunciated policies and programmes that are projected to create thousands of jobs in education, agriculture and rural development, housing, electrification, fire service, industrialisation, waste management system, social empowerment, and the water supply sector within four years, Ize-Iyamu has won the hearts of the people. 
Disclaimer: The views and opinions expressed here are those of the author and do not necessarily reflect the official policy or position of Legit.ng.
Your own opinion articles are welcome at info@corp.legit.ng— drop an email telling us what you want to write about and why. More details in Legit.ng's step-by-step guide for guest contributors.
Contact us if you have any feedback, suggestions, complaints or compliments. We are also available on Twitter.
We'll isolate Wike in an isolation center - Ganduje | Legit TV
Source: Legit.ng