John Christopher Depp III bio: Johnny Depp's less famous child
No doubt, having celebrity parents can be challenging. With constant paparazzi attention and numerous rumors about your parents, life has to be complicated. One person who has experienced this is John Christopher Depp III, who is popularly known as Johnny Depp son.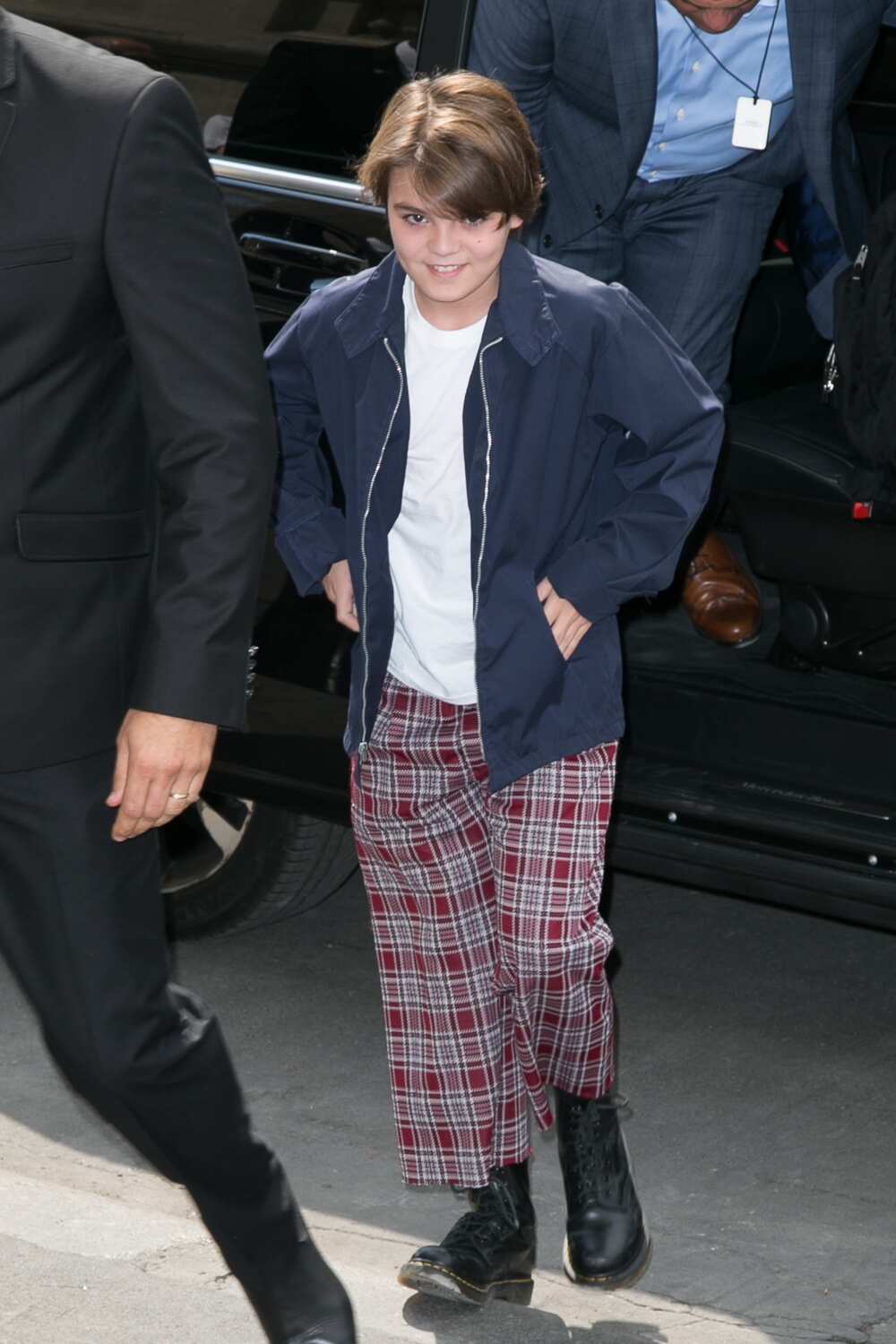 The 18-year-old is one of the two Johnny Depp children whom the actor shares with his ex Vanessa Paradis.
Despite growing up in a family of celebrities (his sister is also in the show business), John Christopher Depp III has led a quiet life, often away from the media.
Here is all you need to know about him.
John Christopher Depp III profile summary
Date of birth: 9th April 2002
Birthplace: Neuilly-sur-Seine, Nanterre, France
Birth sign: Aries
Parents: Johnny Depp and Vanessa Paradis
Sibling: Lily-Rose Depp
How old is Johnny Depp son?
John Christoper Depp III, also known as Jack Depp, was born on 9th April 2002, in France. At the moment, he is 18 years old.
In April 2020, his big sister, Lily-Rose, shared photos of her brother on Instagram to celebrate his birthday.
"My little baby Jackie is 18 My baby bro my heart and soul happy birthday I love you SO MUCH!" she said in the caption.
In one of the pics, Jack is sitting outside shirtless and sporting sunglasses with a pad of paper in his lap. There's no denying he looks just like his dad when he was younger.
Family
The 18-year-old is the only son to popular actor Johnny Depp II and French musician and actress Vanessa Paradis.
His parents met in Paris in 1998, when Depp was filming a Roman Polanski movie The Ninth Gate. They met when Polanski and Depp attended a dinner party at the Hotel Costes.
The two were together for 14 years, from 1998 to 2012, and have two kids together. Johnny Depp kids with Vanessa are:
Lily-Rose Depp - Lily is an actor and model. She appeared in Netflix's The King and is a Chanel ambassador.
John Cristopher Depp III.
Depp and Paradis never got married, as Depp told Extra in 2010 that he
"...never found myself needing that piece of paper...Marriage is really from soul to soul, heart to heart. You don't need somebody to say, okay you're married."
He previously said he would not mind if Paradis wanted to get hitched, but he added,
"The thing is, I'd be so scared of ruining her last name! She's got such a good last name."
Paradis and Depp surprised the world when they announced they had amicably separated in 2012, following Depp's notable solo appearance at the Golden Globes that same year.
Both of them had previously talked about the strain that their conflicting schedules had on their relationship, as Depp told Rolling Stone,
"Relationships are very difficult. Especially in the racket that I'm in because you're con­stantly away or they're away and so it's hard. It wasn't easy on her. It wasn't easy on me. It wasn't easy on the kids."
Johnny married actress Amber Heard in 2013, but the pair divorced a few years later.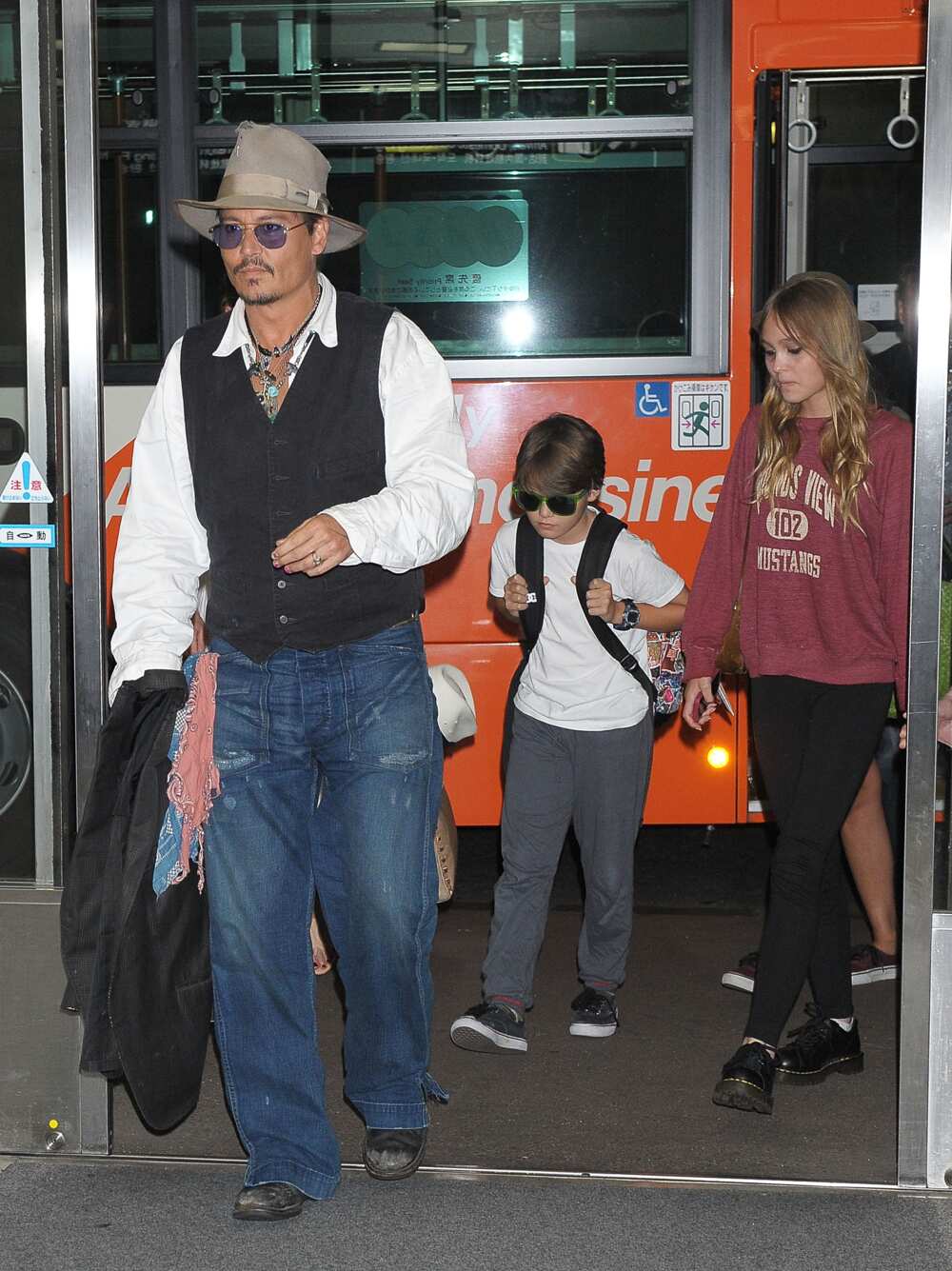 Career
John had a minor cameo role in the 2016 movie Yoga Hosers, but it seems that the young Depp has not shown desire to becoming an actor.
Speaking about his son in 2014 to the Philippine Daily Inquirer, Johnny Depp said:
"My boy, Jack, has always been a very talented draftsman. He draws really super well. He also plays music very well. He's got a good feel for that," said the Pirates of the Caribbean star. "Aside from school plays and things, he hasn't shown any desire to become an actor. Whew!"
What illness does Johnny Depp's son have?
In June 2018, it was reported that Jack was seriously ill. His mother, Vanessa Paradis, even missed her movie's premiere because of her son's health problems.
Director Yann Gonzalez announced she couldn't be there because of her son.
"Unfortunately, Vanessa Paradis was not able to join us tonight. She had to be absent because of her son's serious health problems,"
Gonzalez said at the screening of A Knife in the Heart, People reported, citing the French outlet Public.
Representatives for Depp and Paradis did not return People's request for comment or clarification on Jack's reported health problems and what his issues might involve.
Later, a source told People that Jack was walking with a female friend around his mom's Paris apartment looking "a lot better."
Jack is not the only one in the family who has had a health scare. In 2007, his sister, Lily-Rose, was hospitalized at the Great Ormond Street Hospital in London because of a serious Escherichia coli infection which resulted in temporary kidney failure.
Latest news
Johnny Depp's son was recently photographed taking a stroll with his girlfriend, French model Camille Jansen, while in the U.K.
The couple walked side-by-side for their casual outing with Jack wearing a denim button-down shirt and slacks while Jansen, 20, wore a white tank top and dark slacks.
John Christoper Depp III was born into stardom, but he has managed to live away from the spotlight. He has not revealed anything about the course of his career, but to his father's relief, the young man has not shown any desire to become an actor.
READ ALSO: Tom Hopper biography: age, height, wife, movies and TV shows
Legit.ng recently reported about the life of popular actor Tom Hopper. Many know him as Dickon Tarly from HBO's Game of Thrones, the Roman soldier Arminius from Barbarians Rising or as Luther Hargreeves, his latest role, which he plays in The Umbrella Academy.
Tom Hopper is an actor, activist, father, and husband with a lot of achievements. He is just 35 years old, and he has managed to appear in high-ranking theatre productions, movies, and TV shows. If there is a person to watch out for, it is Tom. His future is definitely looking bright.
Source: Legit.ng