30+ awesome mottos to live by from iconic historical figures
When life presents situations so difficult that you forget who you are, that you are unique, or that you have faith and power, use inspirational mottos to remind yourself of who you are and the power you have to overcome in every season.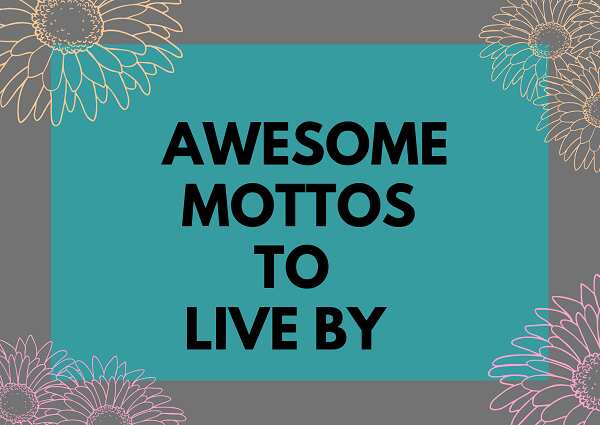 Wise sayings from prominent individuals help us see life from a different perspective. Sometimes, they give us the motivation to be our true selves and achieve success in life.
Inspirational mottos to live by
These famous mottos are truly inspirational:
Be fearless in the pursuit of what sets your soul on fire. — Jennifer Lee
The pain you feel today is the strength you feel tomorrow. – Stephen Richards
Seize the day (or Carpe Diem) – Quintus Horatius Flaccus
Do no harm. — Hippocratic oath
Do or do not. There is no try. – Yoda, from Star Wars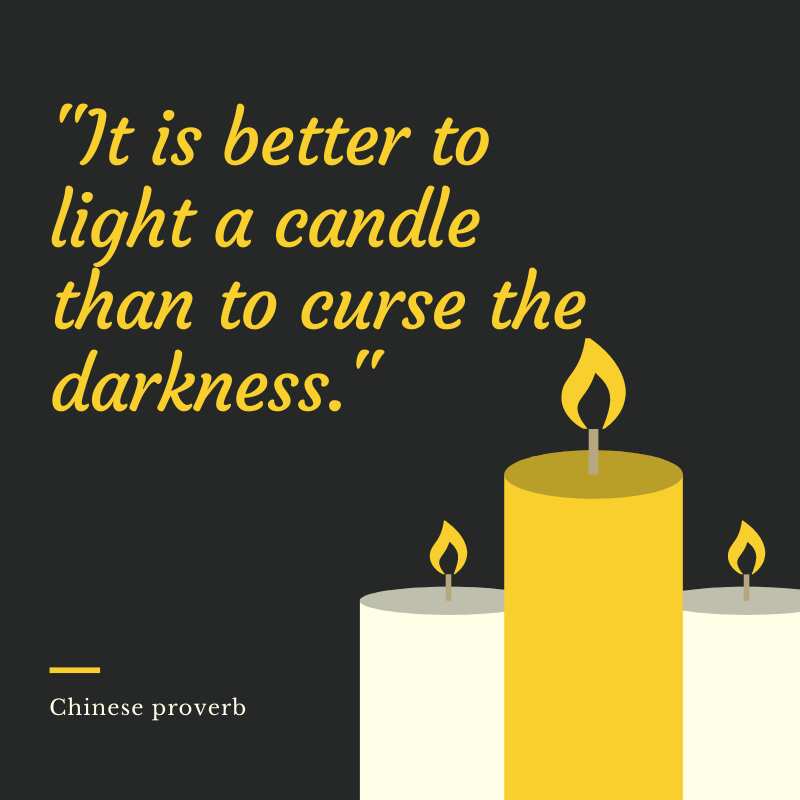 It is better to light a candle than to curse the darkness. — Chinese proverb
When you can't find the sunshine, be the sunshine. – Janet Gwen
Opportunities don't happen. You create them. — Chris Grosser
We must become the change we wish to see in the world. — Mohandas Mahatma Gandhi
Life is either a daring adventure or nothing at all. – Helen Keller
Vision without action is a daydream. — Japanese proverb
We are what we repeatedly do. — Aristotle
A good name is better than riches. – King Solomon
Have courage and be kind. — Kyle Boureston
If you're going through hell, keep going. — Winston Churchill
If you want to go fast, go alone. If you want to go far, go with others. – African proverb
Love all, trust a few, do wrong to none. – William Shakespeare
Be yourself. Everyone else is already taken. – Oscar Wilde
Rome was not built in a day. – John Heywood
Good things come to those who wait. – Abe Lincoln
We may encounter many defeats but, we must not be defeated.– Maya Angelou
Be yourself. Everyone else is already taken. – Oscar Wilde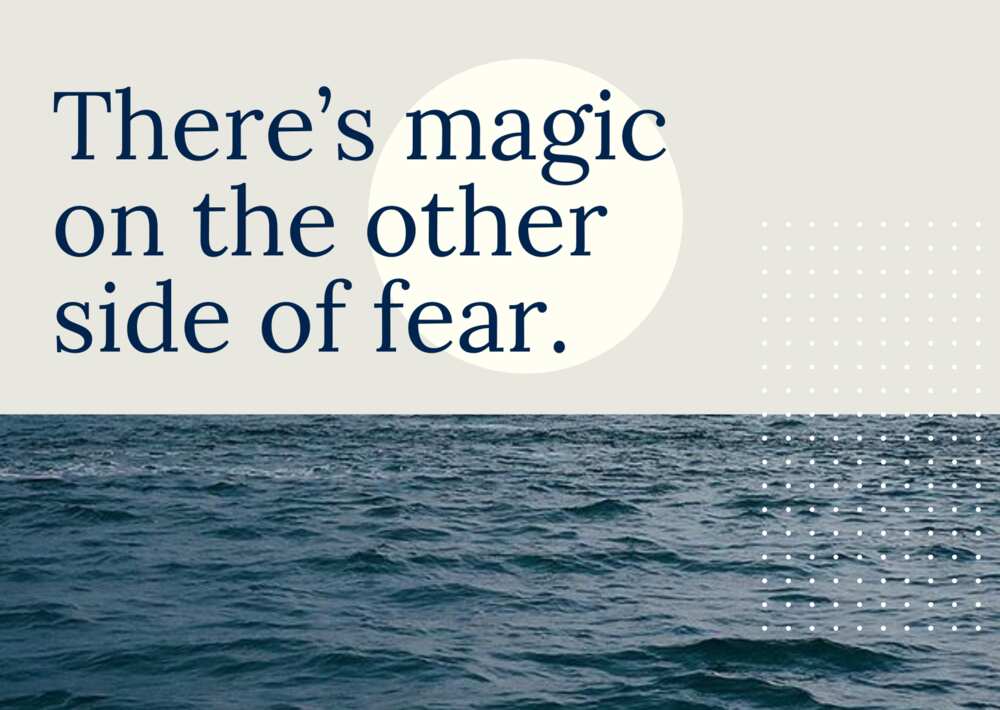 One person can make a difference. – John F. Kennedy
Keep your eyes on the prize. – Paul the Apostle
Great stories happen to those who can tell them. – Ira Glass
After all, tomorrow is another day! – Scarlett O'Hara
List of mottos for life
Use these mottos to encourage yourself each day:
Time and tide wait for no man.– Geoffrey Chaueer
If you have lemon, make lemonade. – Dale Carnegie
Where there's life, there's hope.— Marcus Tullius Cicero
When one door closes, another opens. — Alexander Graham
Opportunity is seldom presented, easily lost — Pubilius Syrus
I put my best foot forward to make the best impression I could have, and it's been serving me well ever since. – Micheal Stuhlbarg
Never bite the hand that feeds you. – Edmund Burke
To be forewarned is to be forearmed. – Abraham Tucker
Life always gives you a second chance. Is called tomorrow. – Dylan Thomas
Make hay while the sun shines. – John Heywood
The way to get started is to quit talking and begin doing.– Walt Disney
Funny life mottos
You can share these funny mottos on your social media pages. Even though they are funny, they are nuggets of wisdom that anyone would be glad to have.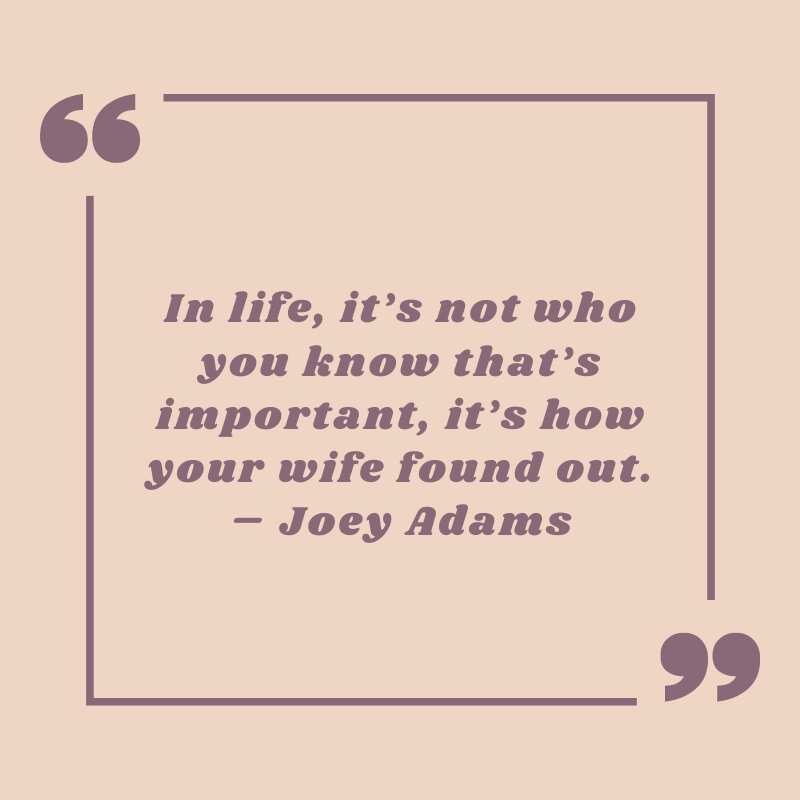 In life, it's not who you know that's important; it's how your wife found out. – Joey Adams
When somebody tells you nothing is impossible, ask him to dribble a football. — Anonymous
Life is a long process of getting tired. – Samuel Butler
When you are dissatisfied and would like to go back to youth, think of Algebra. – Will Rogers.
The face you're born with is the one God gave you. Your face at 50 is the one you gave yourself. — Mrs. Toms
Show me a man with both feet on the ground and I'll show you a man who can't get his pants on. — Joe E. Lewis
Personal mottos to live by
If you have been searching for positive affirmations for yourself and friends, these cool mottos can be used as personal affirmations of who you are and the kind of life you want to live.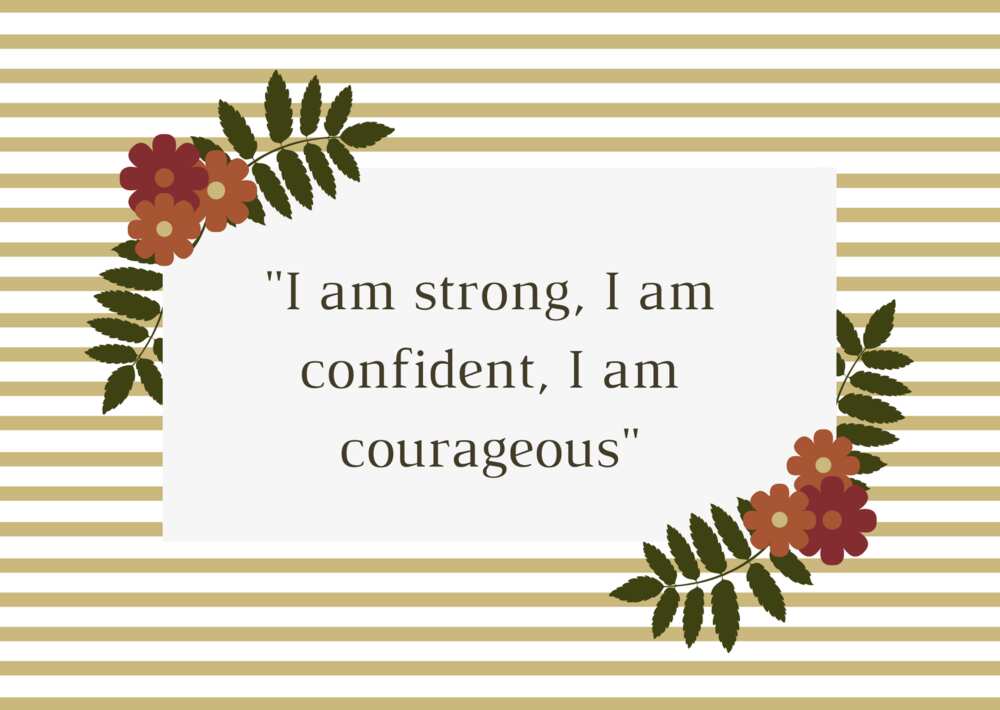 If life were predictable it would cease to be life, and be without flavour. — Eleanor Roosevelt
Happiness is a choice. Optimism is a choice. Whatever choice you make makes you. Choose wisely.– Roy T. Bennett
I, not events, have the power to make me happy or unhappy today. — Groucho Marx
The best way to cheer yourself is to try to cheer someone else up. – Mark Twain
Opportunities don't happen. You create them. — Chris Grosser
Throw me to the wolves, and I'll return leading the pack. — Suzanne Collins
I am beautiful. I am wise. I can do all that I set my mind to do.
The journey of a thousand miles begins with one step. — Lao Tzu
Everyone has mottos that perfectly describe their ideals or principles about life and other issues. Do not be shy to share your personal and life mottos with your loved ones and on social media.
READ ALSO: 30+ inspirational recovery quotes to encourage you on your journey
Do you need inspirational quotes to encourage yourself while recovering from addiction? Legit.ng has an awesome list of inspirational recovery quotes that you can use to encourage yourself.
These quotes will uplift your spirit and help you understand that your journey to sobriety may be difficult, but worth it.
Source: Legit.ng