7 richest animals in the world and their net worth by inheritance
- On the list of richest animals in the world through inheritance, Gunther IV comes first with a net worth of $200m (N76,700,000,000)
- It should, however, be noted that other animals like the popular Grumpy Cat came into wealth through earnings
- Some of the rich animals on the list in no particular order are Tinker, Trouble, and Flossie
PAY ATTENTION: Click "See First" under the "Following" tab to see Legit.ng News on your Facebook News Feed!
Inheritances and wealth are mostly associated with people. Not many times do animals (pets) make headlines for being rich.
According to Wikipedia, however, there are some animals that have come into riches as their owners bequeath some or all of their money on them in their wills.
It should be noted that animals cannot inherit things in the very sense of the word, they "own" the money through a pet trust that uses the same to take care of them.
Below is, therefore, a list of 7 of the wealthiest animals in the world through inheritance:
1. Gunther IV ($200m)
This particular dog got the money from Countess Karlotta Lelbenstein who is from a very powerful dynasty in Germany.
2. Tommaso ($13m)
Tomasso, a black cat from Italy, was a lost pet until it strayed into the home of Maria Assunta, a big property owner. When she died at 94, she willed the sum to the pet through the animal welfare charity to take care of it.
3. Blackie ($12.5m)
This particular cat was said to be richest by Guinness Worlds Records standard until the year 2018 when another took over.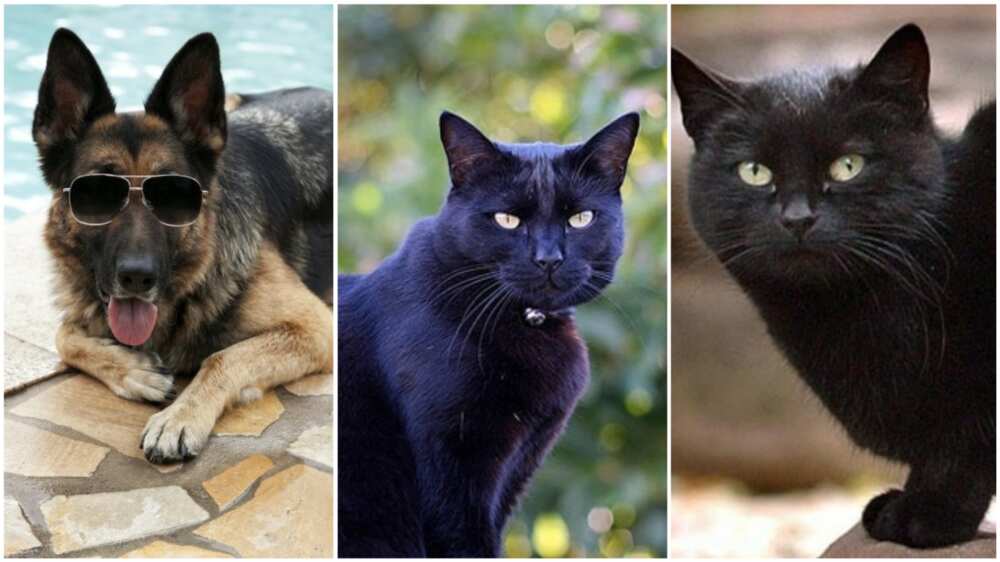 4. Trouble ($12m)
The dog is among the big ballers in the animal world. It got that money from its owner, Leona Helmsley, in a will that left nothing for her tow grandkids.
5. Conchita ($3m)
What makes the case of this animal special is that it was given that sum plus a mansion worth $8.3m in the US by Gall Posner
6. Flossie ($1.3m)
A companion of Drew Barrymore, the animal was rewarded from once alerting her of a fire outbreak. As a token of appreciation, she bequeathed that sum in trust for the dog.
7. Tinker ($226,000)
This is another stray cat. It has a good sum of $226,000 to its name and like Conchita has a house worth $800,000.
PAY ATTENTION: Download our mobile app to enjoy the latest news
Meanwhile, Legit.ng earlier reported that a kindhearted dog was dubbed a hero after helping a blind man walk without tripping over an obstacle that lay in his path.
A police commissioner from Pune City drove Twitter users to tears when he posted a video of the black, fluffy dog doing its act of kindness without caring who was watching.
The canine beauty was walking with someone who appeared to be its owner and at first, it minded its business until it spotted a blind man coming its way.
Nigerian man rescues, shelters snakes and other wild animals for a living| Legit TV
Source: Legit