Jen Harley bio: Age, career, partner, legal issues, family
Jen Harley is an American businesswoman, Fashion Nova ambassador, socialite, and former reality TV actress. She is based in Vegas and is a licensed realtor as well. She is popularly known as Ronnie Ortiz-Magro's ex-girlfriend and baby mama.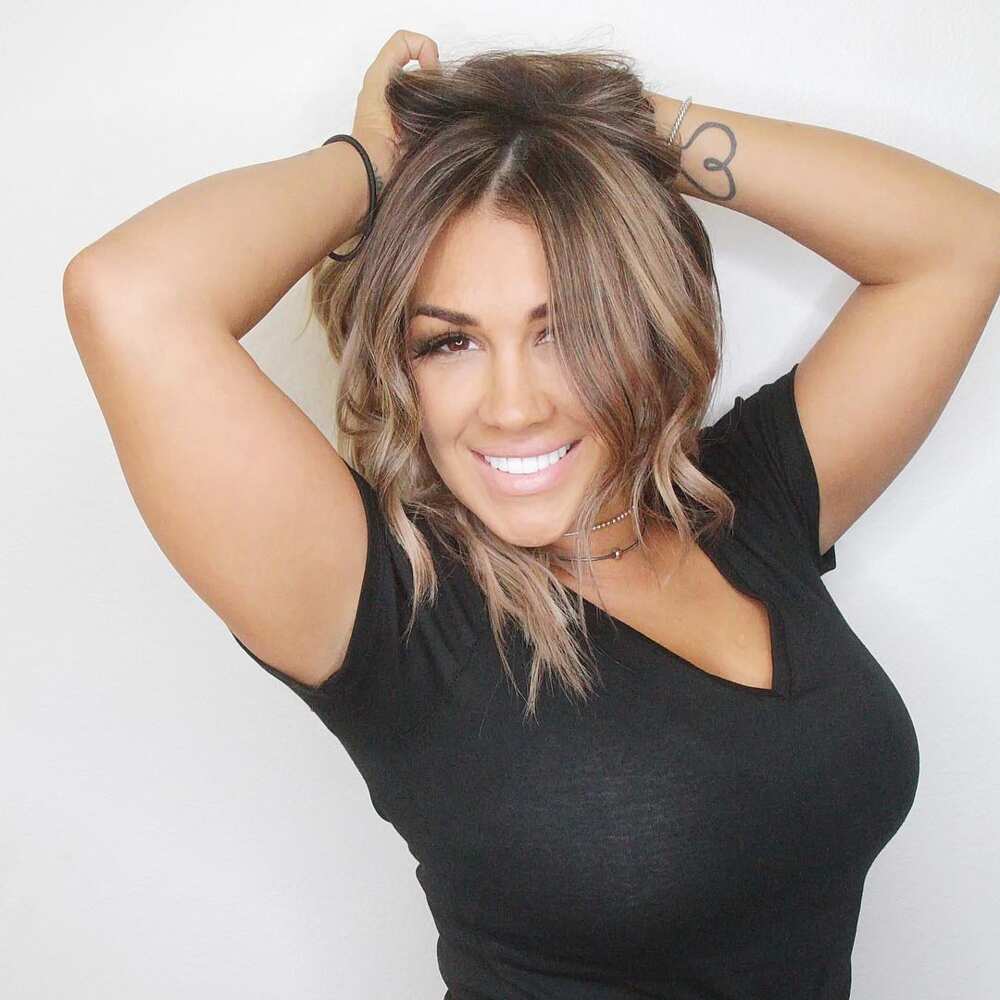 Jen Harley who is she? Jen is a businesswoman and former reality TV star. Her relationship with Jersey Shore star Ronnie Ortiz-Magro shot her into the limelight in 2017.
Profile summary
Name: Jennifer Harley
Age: 32
Date of birth: 28 October 1987
Place of birth: Las Vegas
Nationality: American
Ethnicity: Scottish-Wales
Children: Daughter Ariana Sky and son Mason
Relationship status: Single
Net worth: $4.3 million
Jen Harley bio
Jen Harley birthday was on October 28, 1987. It is not known if she is her parents' only child as the socialite does not talk about her siblings. The IG star was raised in Tulsa, Oklahoma.
Jen Harley age is 32 years. She is now an orphan as both her parents have passed away. Her mother, Leslie, passed away on the 29th of February 2020; her father died in 2016 from cancer.
What is Jen Harley nationality? Jen is American and she has Scottish-Wales ancestry.
She finished her high school education in Tulsa, Oklahoma, and moved back to Las Vegas at 18 years old.
She married her high school sweetheart and had her son named Mason with him.
What does Jen Harley do for a living?
Jenn Harley is a businesswoman. She owns a clothing line with Ronnie Ortiz-Magro and is a Fashion Nova ambassador. She is a also licensed realtor in Las Vegas.
She is also a former reality TV actress who, in 2018, featured in 25 episodes of Jersey Shore Family Vacation and in one episode of Hollywood Medium.
Are Ron and Jen still together?
No, the two are no longer together. The Ronnie and Jen relationship began falling apart in 2018 after their daughter was born.
The Ronnie Ortiz-Magro Jen Harley relationship began in 2017, although they met in 2014.
Jen Harley pregnant news came less than a year after they began dating officially. Jen and Ronnie became proud parents to their daughter Ariana on April 3, 2018.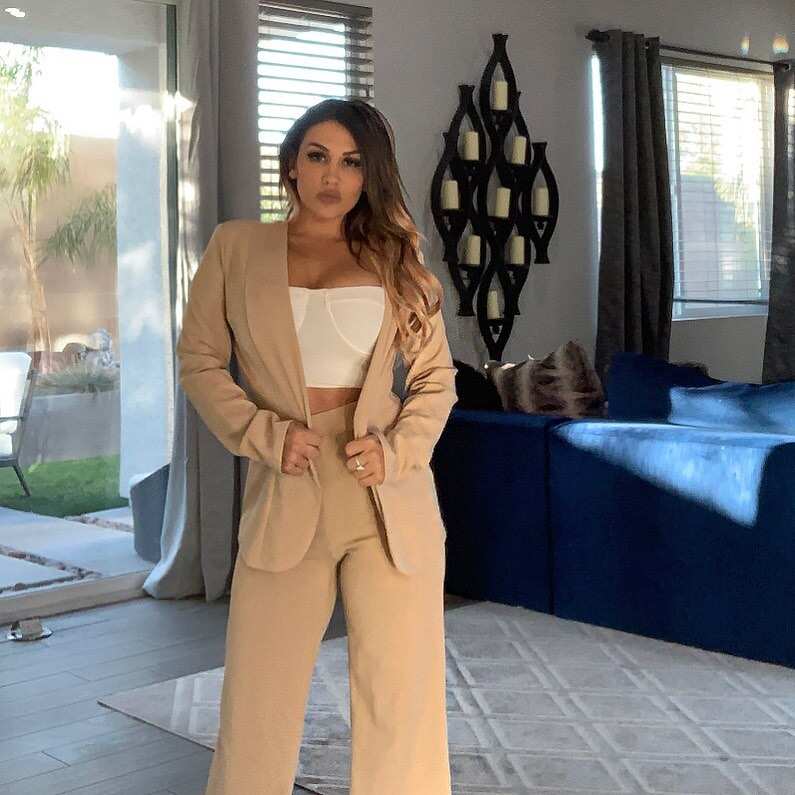 When Harley and Ortiz-Magro had their daughter, everyone was excited for them. Ortiz-Magro was thrilled to be a father. Unfortunately, their relationship went south only a few weeks after Ariana's birth.
They broke up not long after Ortiz found intimate photos and videos of Harley and her ex on her phone. Ortiz-Magro became angry when he found out. He took to Instagram to express his anger. His Instagram post read,
Can't turn a natural born H*E, into a HOUSEWIFE.
Then, he asked his followers to vote 'yes' or 'no' if they think it was disrespectful to keep intimate videos of an ex even after being with another person for a year.
Jen responded to her baby daddy on her Instagram, saying,
Can't turn a coke head into a father!
A few days after their Instagram feud, Harley filmed Ortiz-Magro while they were in the middle of a fight. In the video, Ortiz-Magro appears to grab the phone out of her hand before it ends a few seconds later.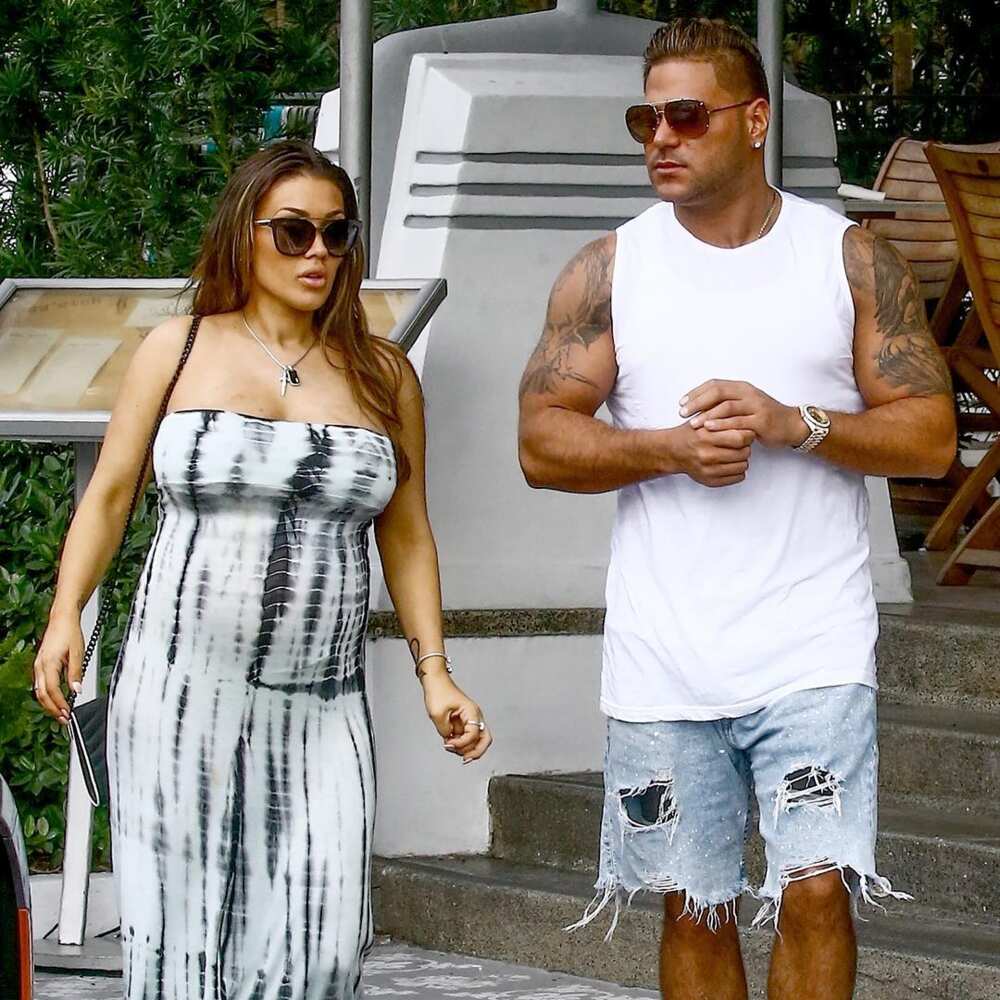 The two have been in an off-and-on relationship since then. The last time they were seen together was in April 2019.
The socialite is currently co-parenting her two children. Harley son is an 11-year-old boy named Mason and her daughter is two-year-old daughter Ariana.
Jen Harley arrest history
Jen is not new to having run-ins with the law. In 2018, on an episode of Jersey Shore Family Vacation, Harley lunged at Ronnie, but security held her back. The police investigated the incident but made no arrests.
In June 2018, Jen Harley arrested events made the news again. She was arrested for domestic battery after she reportedly dragged Ortiz with her car while they were driving home from a party. This happened with their daughter in the backseat of the car.
They broke up and got back together after the incident.
Also, on New Year's Eve, the two lovers got into a fight in a club in Las Vegas. The mom of two allegedly threw a glass ashtray at Ortiz-Magro, leaving him with injuries on his nose, lips, and forehead.
He filed a battery report against her a couple of days later.
In May 2019, the former actress called the cops to her house, claiming there was an intruder with a gun. When the authorities showed up, they realized she had an outstanding warrant from the New Year's Eve incident and took her into custody.
On January 16, 2020, Ronnie called the police and filed a domestic violence complaint against Jennifer after she reportedly gained entry into his house and attacked him. His lawyers, Scott Leemon and Leonard Levine, confirmed the incident to Page Six saying,
Regrettably, on Saturday night, Ronnie Ortiz-Magro was, again, the victim of a domestic violence incident at the hands of Jennifer Harley. At that time, Ms. Harley, entered his home while he was sleeping and started viciously assaulting him.
Ronnie then called the Las Vegas Police Department and filed a domestic violence complaint against Jennifer.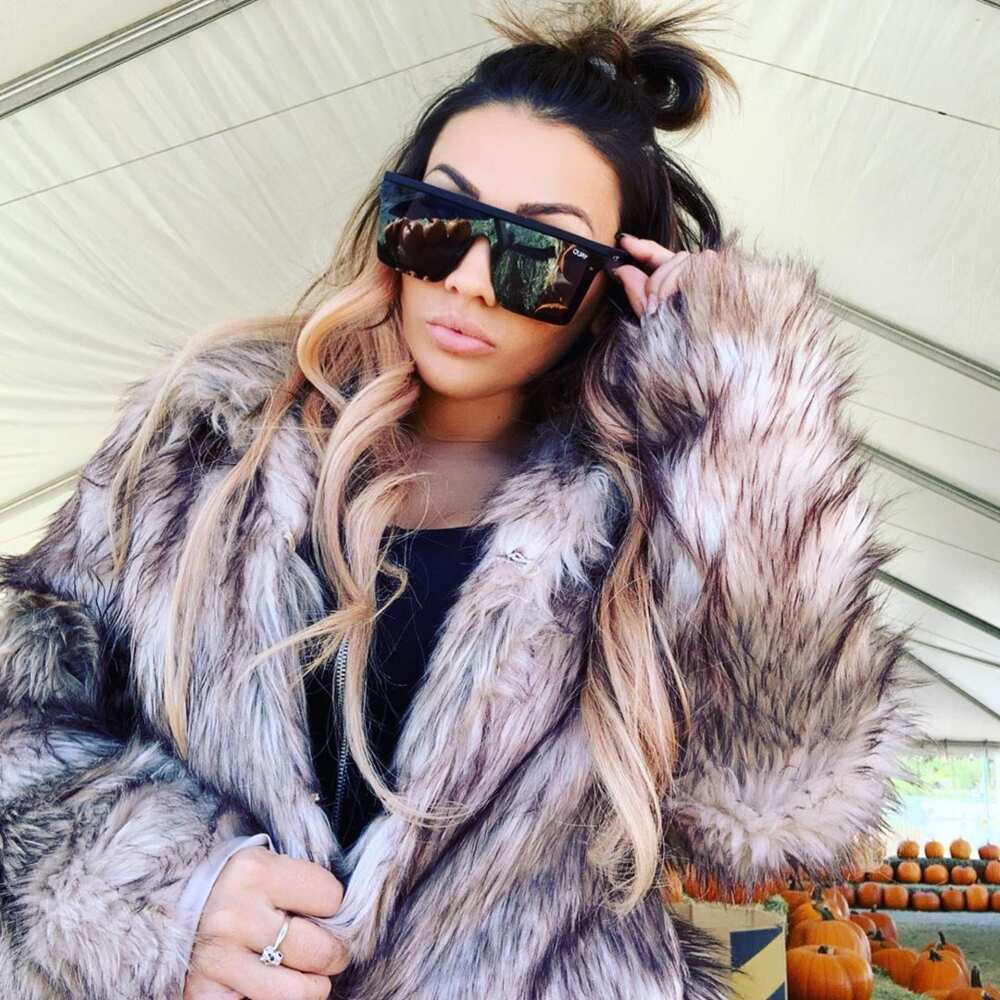 Jen Harley net worth
The socialite's estimated net worth is $4.3 million. She has made her fortune from her career as a realtor, clothing business, Instagram endorsements, and more.
Jen is active on social media. She posts photos of her family, brand endorsements and her outings on her Instagram page. 568k people follow the Jen Harley Instagram page.
Despite the controversies that surround her life, Jen Harley is a great mom, brand ambassador, and a successful businesswoman.
Source: Legit.ng