June 12: Abiola's family lost almost everything, compensate them - Joe Igbokwe
- There is a call for compensation for the family of late MKO
- According to Igbokwe, they have suffered loses and pains
- Going further, he said Abiola did not die in vain
PAY ATTENTION: Click "See First" under the "Following" tab to see Legit.ng News on your Facebook News Feed!
As Nigerians continue to mourn the death of late MKO Abiola, a chieftain of the All Progressives Congress (APC), Joe Igbokwe, has called for compensation for the family of the late winner of the annulled June 12, 1993 election.
Igbokwe who made the call at Ikeja in Lagos recently, during the Democracy Day Celebration of Ndigbo in Lagos APC said that a lot more should be done to compensate for the losses his family suffered.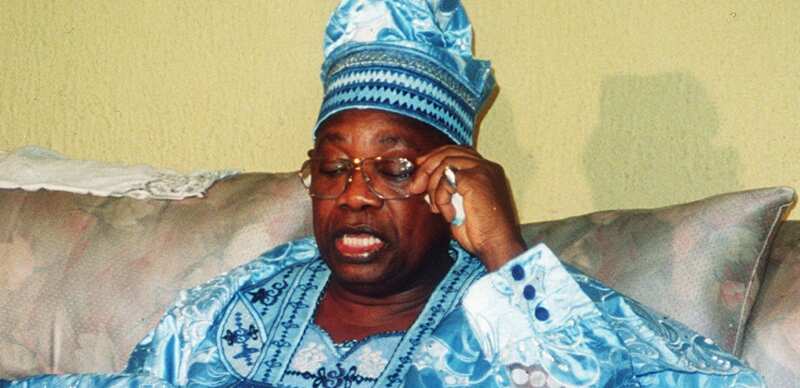 "And Ndigbo in Lagos APC is having this celebration to alert Nigerians that seven presidents were at the seat for 27 years and none did anything to recognise June 12, until Buhari, a good man from Daura came," he added.
Meanwhile, Legit.ng had reported that one of late Chief MKO Abiola's children, Jamiu has advised Nigerian leaders to move the country forward by taking a cue from his father.
While disclosing this during an interview on Friday, June 12, Abiola's son urged leaders to be selfless in their service to Nigeria.
Jamiu, a writer and author is the son of Abiola and his activist wife, Alhaja Kudirat. Speaking on the occasion of Democracy Day as many Nigerians celebrate across the country, Jamiu called on everyone to look beyond what his father did.
He went on to note that if we learn from Abiola, we would think less of ourselves and more of others.
"I think it is a clarion call to everyone to always look beyond what he (Abiola) did to what we can do today. If we learn from him and we do what he used to do, in terms of thinking less of himself and more of others, then what he has done will now become progressively continuous; it will not just stop with his death," he said
According to him, the most important message for the country at this time is to look beyond his father's struggle for good governance and implement some of the things he championed for in the past.
From Bank clerk to billionaire: 6 facts you did not know about MKO Abiola | Legit TV
Source: Legit