Kano government abolishes almajiri system
- The Kano state government has officially abolished the almajiri system of education
- Almajiris have become a menace in the country especially in northern Nigeria, where they are now used to cause havoc in the society
- Governors in the north have since recognised this fact and have been phasing out the moribund system of education gradually
PAY ATTENTION: Click "See First" under the "Following" tab to see Legit.ng News on your Facebook News Feed!
Dr Abdullahi Ganduje, governor of Kano, on Wednesday, May 27, announced the abolishment of traditional almajiri system of education in the state.
Governor Ganduje said henceforth, all almajiri repatriated to Kano from other states will be enrolled into the conventional education system.
Ganduje declared as a matter of policy "every child in Kano state, including almajiri must go to school."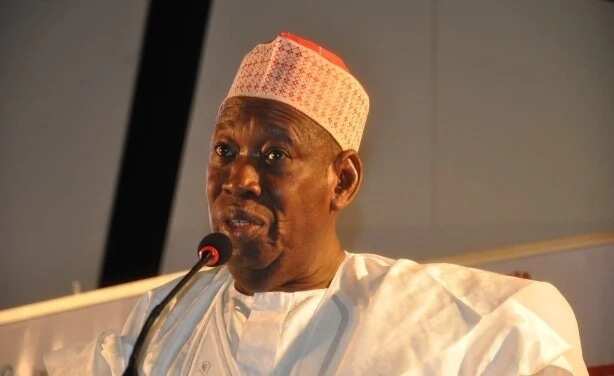 The governor said his government has concluded plans to incorporate the repatriated almajiri into the state free, compulsory primary and basic education policy.
The almajiri education system was established under the Kanem-Borno Empire, one of the oldest ruling empires in the world extending from the frontiers of Northern Nigeria across the Chadian region up to the borders of Libya.
It was established as an organized and comprehensive system of education for learning Islamic principles, values, jurisprudence and ultimately the recitation and memorization of the Qur'an which became basic Islamic learning centres in all Muslim communities.
At that time, the system was funded by the state treasury and the state Zakat funds and was under the control of the Emirs of the traditional government system that existed before the coming of the British.
However, over the years, the system has been bastardized and outlived its usefulness.
Almajiris have become a menace in the country especially in northern Nigeria, where they are now used to cause havoc in the society.
Governors in the north have since recognised this fact and have been phasing out the moribund system of education gradually.
PAY ATTENTION: Install our latest app for Android and read best news on Nigeria's #1 news app
Meanwhile, UNICEF on Tuesday, May 5 warned that internally displaced children – including in Nigeria - are among the world's most vulnerable to the COVID-19 pandemic.
The warning came as the organization released a report looking at the risks and challenges facing internally displaced children, and the urgent actions needed to protect them.
COVID-19: FG kicks off school feeding programme in Abuja | Legit TV
Source: Legit