APC says Obasanjo's government was short-sighted, Nigerians react
- Nigerians have come to the defence of Olusegun Obasanjo after the APC described his administration as short-sighted
- It alls started after Atiku Abubakar advised the Buhari-led government on diversification of the economy
- In its response, the APC said it took Atiku 13 years after leaving office to realise that the Obasanjo government under which he served as the vice president was short-sighted
- PAY ATTENTION: Click "See First" under the "Following" tab to see Legit.ng News on your Facebook News Feed!
Atiku Abubakar, a former vice president, drew the ire of Nigeria's ruling party, the All Progressives Congress (APC) after he gave suggestions to the President Muhammadu Buhari-led government on how the economy can be diversified.
The party gladly educated Atiku on the several policies Buhari's administration has introduced since 2015 to diversify Nigeria's economy.
Atiku was reminded by the ruling party that he had eight years as a powerful vice president and chairman of the National Council on Privatisation with vantage opportunity to lead the country away from its dependence on oil.
The APC did not only take a swipe at Atiku, but it also attacked the administration of Olusegun Obasanjo, under which he served as vice president. The party described the administration of Obasanjo as short-sighted.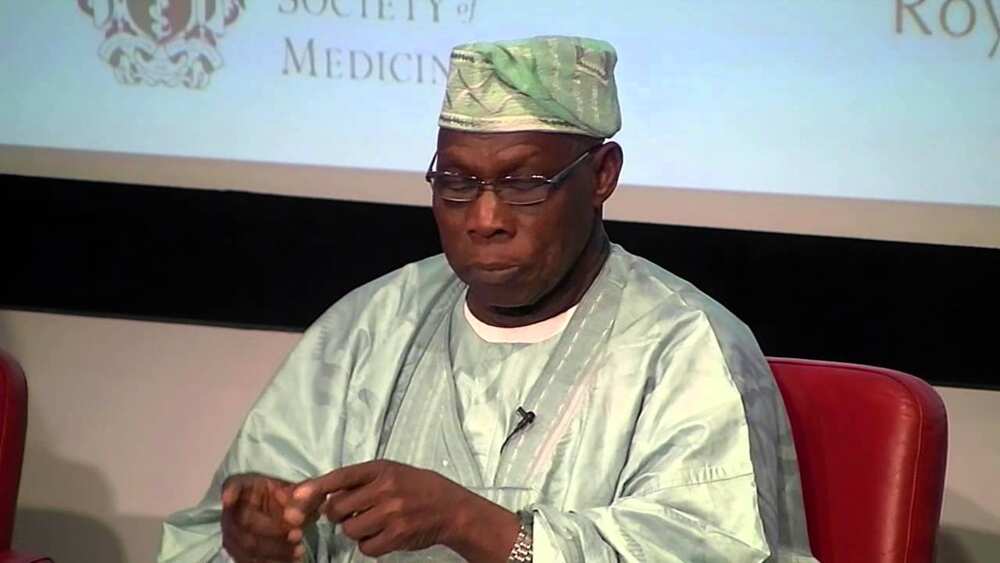 "While we appreciate that Atiku Abubakar is keying into this administration's policy direction regarding diversification, we are only worried that it took him 13 years after leaving office to realise that the government under which he served as the vice president was short-sighted for its failure to faithfully diversify the Nigerian economy," the ruling party stated.
It appears some Nigerians still prefer the government of Obasanjo to that of the current administration.
Following APC's attack on Obasanjo, some Nigerians took to social media to express their displeasure. According to some, the ruling party is not qualified to call any government short-sighted.
Legit.ng has gathered some of the reactions below:
According to Barbara Anang Marok, Buhari should not be compared to Obasanjo.
Rabbi says there is no need arguing with anyone who thinks Obasanjo did nothing for Nigeria.
"APC calling Obasanjo's regime shortsighted is like Unilag calling Harvard University glorified secondary school. A combination of all brains in APC doesn't equal 5% of Obasanjo's brain," Stanley Bentley wrote on Twitter.
According to Sodiq Tade, even if Buhari is given 10 more years to rule Nigeria, he can never beat Obasanjo's achievement.
Dr. Dípò Awójídé applauded Obasanjo for laying a good foundation by picking the best brains from across Nigeria irrespective of tribe or religion.
Some Nigerians are of the opinion that Buhari's ministers are no match for those appointed by Obasanjo during his tenure.
Atiku, in a statement posted on his Twitter page on Thursday, April 30, had stressed that reliance on oil was failing all mono-product economy and crude oil exporters.
He added that the country needed to diversify the economy, saying that though it is easier said than done, it does not mean it is an impossible task.
Oil price crash: What does this mean for Nigeria? | Legit TV
Source: Legit.ng