COVID-19 & 2023: An appeal to the new owners of Nigeria by Rev. Fr. Evaristus Bassey
Editor's note: Evaristus Bassey, a Catholic Priest and former national director of Caritas Nigeria and Justice Development and Peace Commissions of the Catholic Church write on the COVID-19 and the power game expected to commence after the pandemic ahead of the 2023 presidential election.
Read below:
I don't know how many people remember Obasanjo's moustache before he became president of Nigeria. In fact, when news broke out that Olusegun Obasanjo who had just come out of prison was going to contest for the seat of the presidency of Nigeria and his photographs were awash in the press with his very native and unkempt moustache, I told my friends that I would not vote for him for no other reason than the moustache! Apparently somebody advised him to shave it, and he got my vote.
I understand that when Obasanjo was being conscripted to be president, he first dismissed it as a joke. But the owners of Nigeria had seen that it was better to make concessions and appease the South West region, especially with the manner the June 12 elections were annulled. The strongest conspiracy theory then was that the north never wanted anyone from anywhere else to rule Nigeria and so annulled the freest and fairest election that Nigerians put aside all religious sensitivities to give a win to a Muslim-Muslim ticket!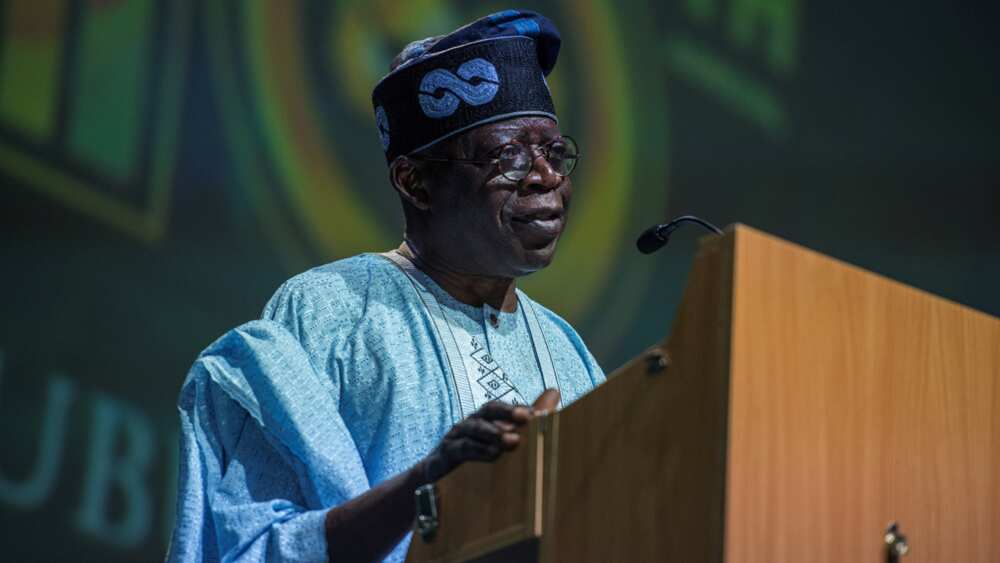 PAY ATTENTION: Get the Latest Nigerian News Anywhere 24/7. Spend less on the Internet!
Obasanjo's ascendancy put paid to such conspiracy theories and gave a sense of belonging to Nigerians that southerners were also born to rule. Obasanjo nearly wasted his legacy, by working for a third term, which he vehemently denies, and by foisting upon Nigerians a sick president from the north who could not complete one term in office. As an understanding had emerged that the presidency would rotate between the north and the south, when it was the turn of the north, Obasanjo, who by now had also become an owner of Nigeria, ignored very active and healthy candidates for Yar'adua because of sentiments. Fate fell upon Goodluck Jonathan to be president at the demise of Yar'rdua and a child of the region that produces the wealth of the land was given the opportunity to assume leadership of Nigeria.
With hindsight, if Jonathan had finished off Yar'rdua's term and done only one term, perhaps we would emerge stronger as a nation. His quest to do a second term was seen as a betrayal by the powers that be, and so systematic vilification began to take place that trounced Jonathan's image and made him look worse than any option available. This provided a conducive environment for anyone to have emerged as president; and with the backing of Tinubu in the southwest, for the first time, Buhari made a breakthrough in his quest to rule Nigeria a second time. Because of Jonathan's insistence on contesting for a second term, the owners of Nigeria backed off from him and aligned forces with Buhari who seemed to be the most promising candidate. Unfortunately, Jonathan never emerged an owner of Nigeria.
Buhari whose first term was replete with negative indices such as a reinvigorated Boko Haram, Fulani herdsmen invasions, chronic nepotism, economic downturn, kidnapping, nevertheless was still returned as elected, by INEC, because he had found a way of wrestling power from the owners of Nigeria. A new algorithm of succession, primarily based on the workings of INEC was thus firmly established, and it is whoever the new owners of Nigeria determine to be president, that will be. The new owners of Nigeria are obviously the trustees of the current presidency under General Muhammudu Buhari, who have recently lost a great descendant.
I am quite aware of the dynamics of power. Power is never given on a platter; even Goodluck Jonathan had to struggle to assume his constitutionally provided role as acting president and then president. Human rights, even when said to be inalienable, are always struggled for. Expectations are quite cheap to have, that power should revert to the south after it would have resided for eight years in the north under Buhari's hand, and having moved to the south, it should go to the southeast region! The new owners of Nigeria probably see such expectations as sentimental and must chuckle each time they hear such sentiments. This is apart from the fact that the average Muslim northerner truly believes that no non-Muslim should rule over a Muslim, except where Muslims are in a tiny minority; only the elites of the north can convince their populace that it is alright to vote for people who stand to pass urine; and if they tell the people to not vote for those people, most of them would not.
The current owners of Nigeria could argue that taking turns between north and south is a PDP arrangement and they would want to allow 'real' democracy to take place, where party faithful would nominate the party's candidate, from any region! But the truth is that this north and south rotation has served the unity of Nigeria, it has facilitated obscuring the perception that any part of Nigeria is in bondage to another.
As long as the smart card reader is not made explicitly compulsory by law and human interferences minimized in the electoral process, the new owners of Nigeria will always have the capacity to bring a president anytime from the north or anywhere else with a bogus claim of supermajority status, and there is nothing any of us may be able to do about it. On behalf of ordinary Nigerians, therefore, let me appeal that they look down south after the eight years of the presidency of General Muhammadu Buhari. I see on social media persons and groups canvassing for northerners like Atiku, Sanusi, El-Rufai etc; I appeal that for the interest of one Nigeria, let all northern candidates put their eggs in the basket of the vice presidential ticket, in all the major parties especially the ruling party; I appeal to Atiku to go and rest.
Is it not possible that the new owners of Nigeria, while working for their self-interests, could also work for the national interest, and look for someone from the southeast to be president in 2023? The way Obasanjo was shopped for, couldn't a Nigerian from the southeast be shopped for? Can't Gov Umahi of Ebonyi be president of Nigeria? Imagine the sense of bonding and nationhood that would emerge from such a concession! In the event that such a concession is not probable, for reasons best known to them, then for me, any southerner would be the second-best option.
The danger with someone like Tinubu picking the ticket would be that we would end up with a Muslim-Muslim ticket, as the north is perhaps not advanced enough to see a Christian vice president as a representative of their interests, coupled with the sardonic way northern Muslims look at Yoruba Muslims. Tinubu generates heaps of resentment on social media when he is associated with seeking the presidency; people blame him for being the main tool used in foisting Buhari on Nigerians. Many who voted for Buhari during the second term hoped that Osinbajo would play a prominent role, and probably take over from his boss; now the perception is that he has been used and dumped.
There are many southerners that could be eligible if only the new owners of Nigeria would choose them. But why do I feel that this government will not be happy handing over to a non-Muslim?
If the only southerner aligning with the new owners of Nigeria is Bola Ahmed Tinubu, and it is either they give the presidency to him or take it to the north, I would rather a Bola Ahmed Tinubu, a southerner, be the next president of Nigeria than an Atiku Abubakar or any other northerner until it should rotate again to the north.
With the ravages of the coronavirus, it is obvious that at the end what matters the most is one humanity. The virus has shown that all we are struggling for could go down in one fell swoop. Abba Kyari, for instance, would never have believed that he wouldn't see to the emergence of a president in 2023. So let us all know that the dynamics have changed and we should work for the good of all.
No matter the proclivity of a region or a religion to dominate, let us draw lessons from the coronavirus pandemic, that at the end, even our life is transient. Let the new owners of Nigeria, therefore, use their newfound power and influence for the good and unity of Nigeria by ensuring rotational presidency becomes an article in a reviewed constitution. We can only appeal because as citizens, we are too divided to act and speak as one, and our Nigeria has been gagged.
Disclaimer: The views and opinions expressed here are those of the author and do not necessarily reflect the official policy or position of Legit.ng.
Your own opinion articles are welcome at info@corp.legit.ng— drop an email telling us what you want to write about and why. More details in Legit.ng's step-by-step guide for guest contributors.
Contact us if you have any feedback, suggestions, complaints or compliments. We are also available on Twitter.
Stay with Legit and keep track of the latest news in Nigeria!
2023 election: Why a northerner should be President again - Shettima | Legit TV
Source: Legit.ng