Joe Diffie bio: life and death of the award-winning country singer
Joe Diffie was a very popular American country music artist, guitarist, and songwriter. He was well recognized by many people as one of the best vocalists in the contemporary country. His fame grew in 1990 when he started working with Epic Record's Nashville division, after working for at least nine years as a demo singer.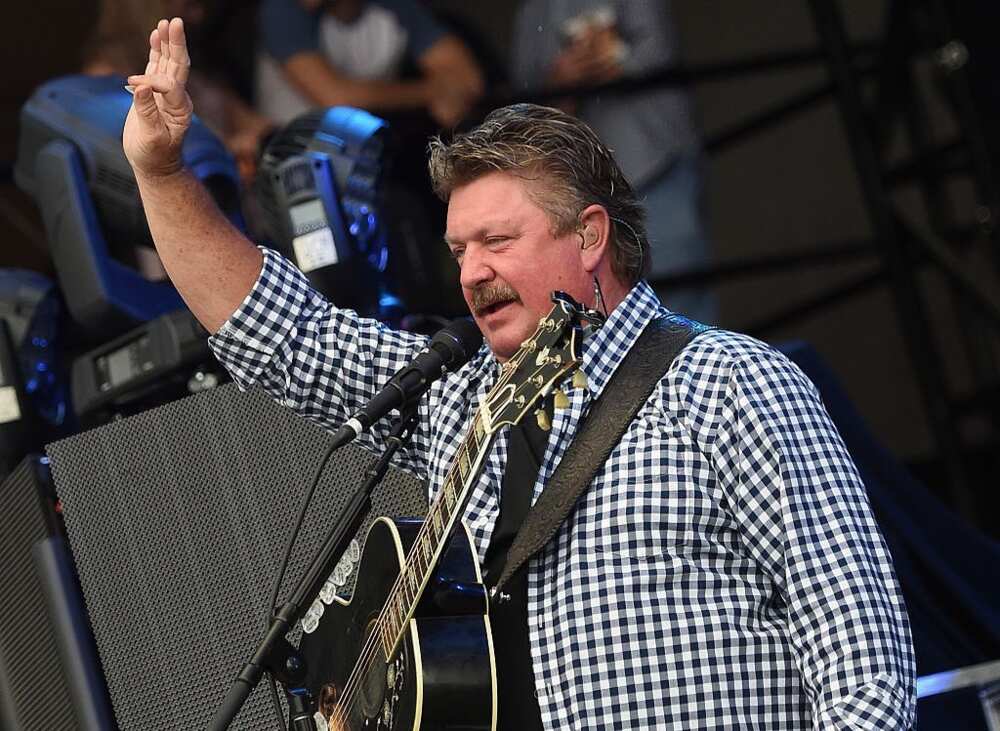 He also became well known globally, after starting the Bullboard Hot Country Song chart. The star charted 35 singles, where five of them became number one. The talented artist was also recognized for the various songs he released in his life, such as Third Rock from the Sun, Pick Man, Home, If the Devil Danced, as well as Bigger Than the Beatle. His songs are among the most selling in the United States of America, even today.
Profile summary
Birth name: Joe Logan Diffie
Celebrated name: Joe Diffie
Date of birth: December 28, 1958
Town of birth: Tulsa, Oklahoma, United States of America
Age: 61 years
Height: 5 feet 11 inches
Nationality: American
Ethnicity: White
Profession: Musician, Guitarist, Songwriter
Instagram: officialjoediffie
Death date: March 29, 2020
Early life
The celebrity was born in Tulsa, Oklahoma, United States of America, on the 28th day of the month of March in 1958. His parents were, Flora Diffie, mother, and Joe Riley Diffie, father. His dad was a guitarist while his mother was a singer. He keenly followed his mother's steps and began singing when he was very young. The star was also a great fan of his father's record collections and loved listening to them daily.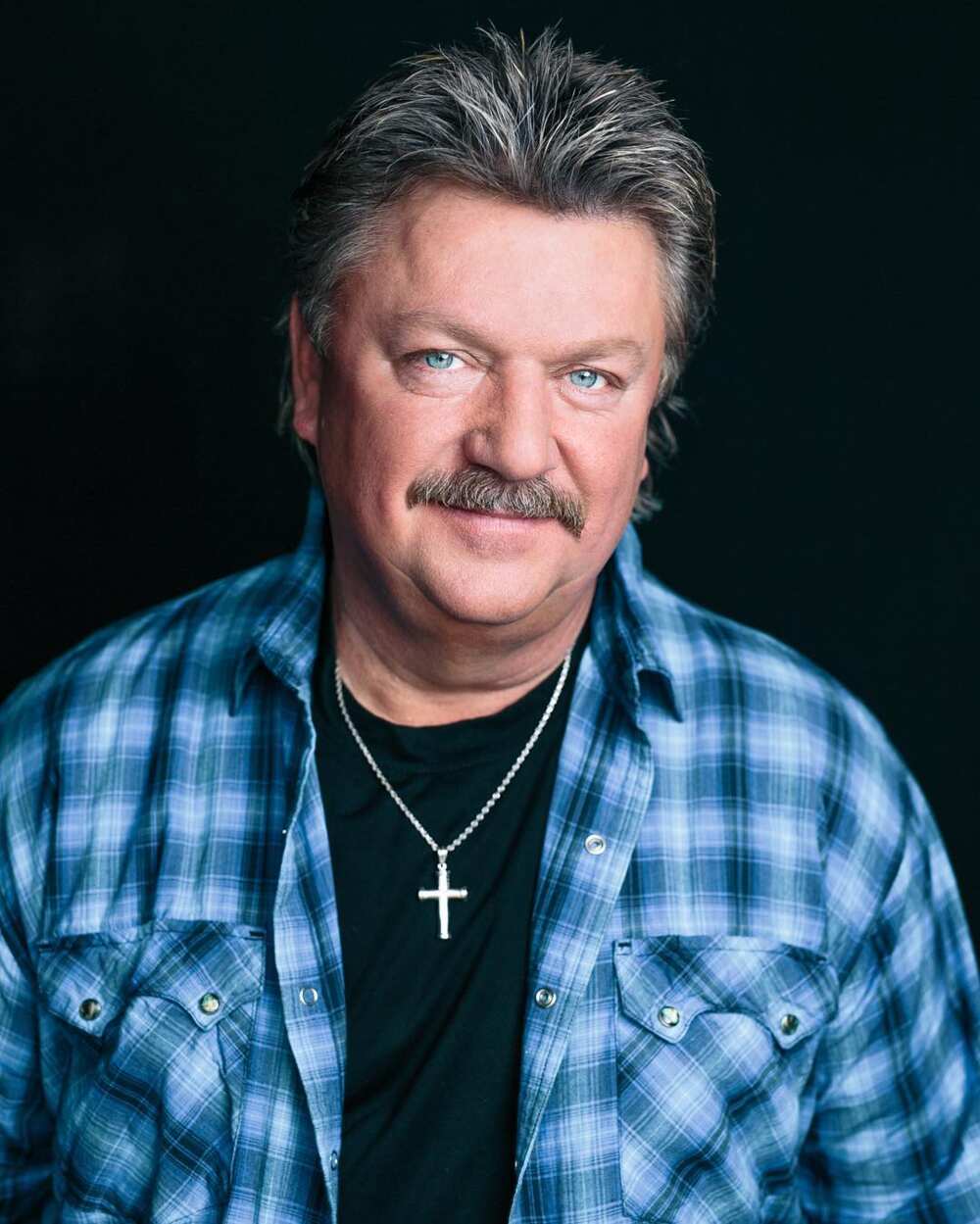 Education
When he was three years, Joe's parents claimed that he was good at singing harmony. He joined high school in Velma. The late country music artist, Joe, liked playing games such as baseball, golf, football, and track running. His excellent running capabilities made him recognized as the best male athlete. He passed his exams well and joined Cameron University in Oklahoma. Joe enrolled to pursue medicine. However, he did not make it graduate because, in 1977, he married and dropped out of college.
How old is Joe Diffie?
The musician was born on December 28, 1958. However, he died at the age of 61 years. Before his demise, the celebrity had made himself a good reputation in the music industry. His singing talent made him globally known at a tender age.
Career
Joe's career path came clear at a tender age. When he was four years, he happened to be part of his aunt's band and made his first public performance. Also, when in high school, he played in a rock band and gospel quartered. The star got an opportunity during his college life to play for a bluegrass band by the name Special Edition. After a few years of working on his singing and songwriting skills, he recorded his first song, Love on the Rocks. He got the assistance to record the song from Hank Thompson.
In the year 1986, he got a job with Gibson guitar plant. He used to write songs during his free time. As a result, he became a popular demo singer and songwriter. He made recorded another song, There Goes My Heart Again, with the help of Holly Dunn, in 1989, which made him well known globally. In that year, he became a hot commodity, and his demand significantly rose. This gave him the courage to sign with Epic and release, A Thousand Winding Roads, his debut album. His career path became a success and produced many other songs in his life, such as Bigger Than the Beatles, So help Me Girl, Texas Sized Heartache, and It's Always Something, among many others.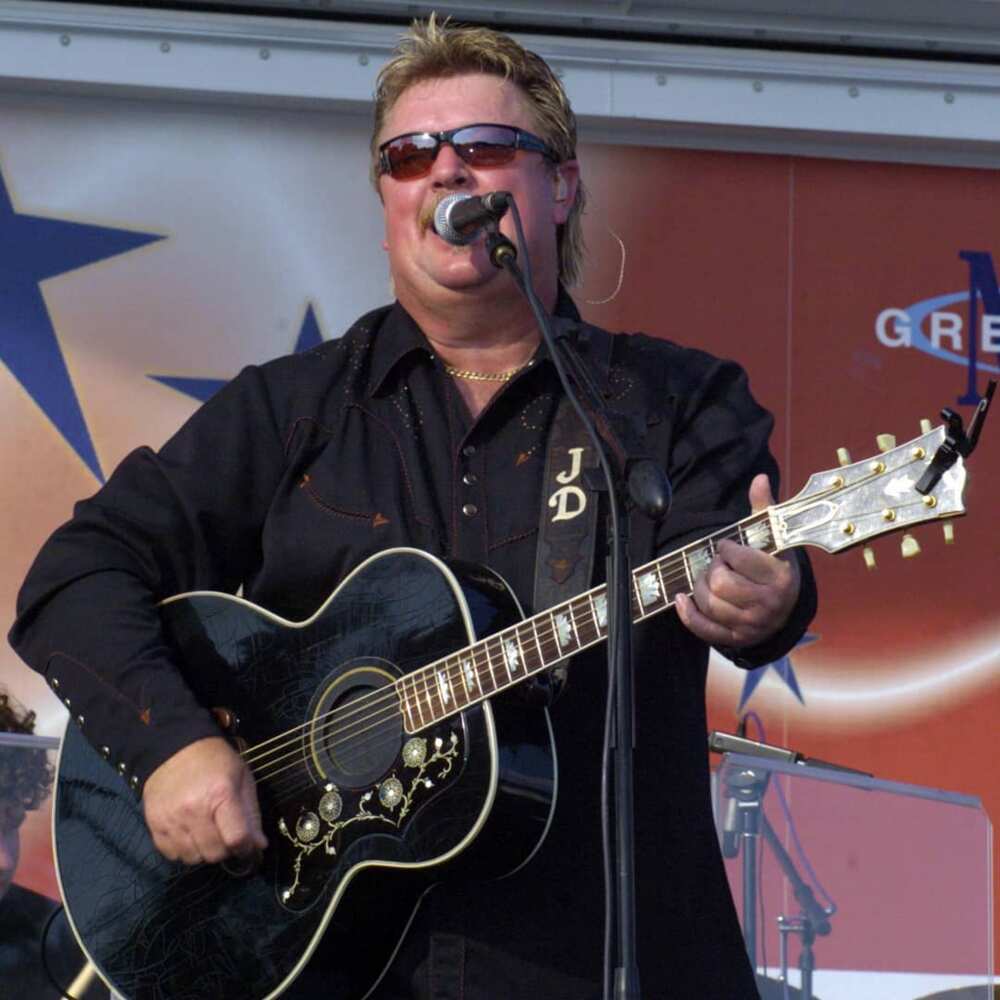 Joe Diffie songs
Joe's passion for country music has been evident from the many songs he had written throughout his career life. His songs were recorded by different music studios. Below is a list of all the country music that the celebrity had produced:
Home in the year 1990
If You Want Me To in 1990
If the Devil Danced (In Empty Pockets) in 1991
New Way (To Light Up an Old Flame) in the year 1991
Is It Cold in Here in 1991
Ships That Don't Come In in the year 1992
Next Thing Smokin' in 1992
Startin' Over Blues in the year 1992
Honky Tonk Attitude in 1993
Prop Me Up Beside the Jukebox (If I Die) in 1993
In My Own Backyard in the year 1994
Third Rock from the Sun in 1994
Pickup Man in the year 1994
So Help Me Girl in 1995
I'm in Love with a Capital "U" in 1995
That Road Not Taken in 1995
Bigger Than the Beatles in the year 1995
LeRoy the Redneck Reindeer, a Christmas gingle in 1995
C-O-U-N-T-R-Y in 1996
Whole Lotta Gone in the year 1996
This Is Your Brain in 1997
Somethin' Like This in 1997
The Promised Land in 1997
Texas Size Heartache in the year 1998
Poor Me in the year 1998
Behind Closed Doors in 1998
A Night to Remember in 1999
The Quittin' Kind in 1999
It's Always Somethin' in 2000
In Another World in the year 2001
This Pretender in 2002
Tougher Than Nails in the year 2004
If I Could Only Bring You Back in the year 2004
All in the Same Boat in 2013
Girl Ridin' Shotgun in 2013
I Got This in the year 2018
Quit You in 2018
Studio albums
Enlisted below are the studio albums that the star had produced though out his singing career life:
A Thousand Winding Roads in the year 1990
Regular Joe in 1992
Honky Tonk Attitude in the year 1993
Third Rock from the Sun in 1994
Life's So Funny in 1995
Twice Upon a Time in the year 1997
A Night to Remember in the year 1999
In Another World in 2001
Tougher Than Nails in 2004
Homecoming: The Bluegrass Album in 2010
All in the Same Boat in the year 2013
Joe, Joe, Joe Diffie in 2019
Awards
It is always good to recognize and reward someone's hard work. The late country music singer's passion for music was the reason behind his capability to bag the following awards in his life:
In 1998, Joe was recognized for the Best Country Collaboration with Vocals and won the Grammy Awards.
In the year, 1993, the talented artist's singing skills in the song, I Don't Need Your Rocking Chair, was well recognized and won Country Music Association Awards.
Who is Joe Diffie wife?
The celebrity was married four times in his life. He married Janice Parker, his first wife when he was still at the university. Their union was blessed with two kids, Kara and Parker. Unfortunately, things fell apart in the year 1986. Two years later, Joe married a nurse technician, Debbie Jones. Their marriage was blessed with two cute sons, Tyler and Drew. Diffie started a love affair with Liz Allison in 1993 while still in the second marriage with Jones. However, things did not work out and their relationship came to an end.
In the year 1994, Joe Diffie spouse, Jones, requested a divorce. The songwriter was ordered to pay 3000 dollars per month to cater for their divorce settlement, which was pending. The couple fully divorced in the year 1996. In 2000, the artist got engaged to the love of his life, Theresa Crump. They met at the Opryland Hotel, Nashville, during a concert. In the year 2014, their union was blessed with a beautiful daughter, Kylie Tarissa. At that time, Joe Diffie age was 57 years.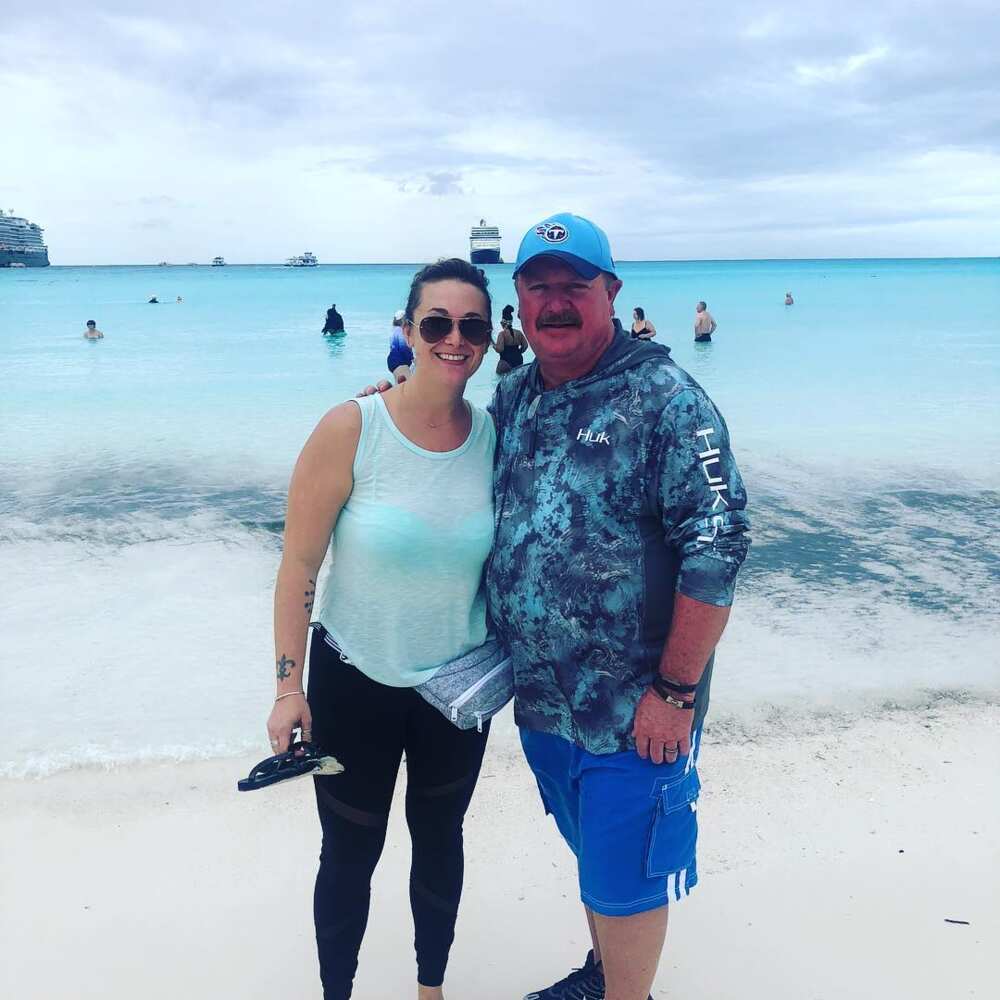 What caused the death of Joe Diffie?
It was so sad on Sunday, March 29, 2020, when the whole world found out that Joe didn't exist anymore. He passed away in Nashville, Tennessee, at 61 years. His death was associated with COVID-19 complications. Joe's death was confirmed by the statement that was made on all his social media platforms. The statement said:
Grammy-winning country music legend Joe Diffie passed away today, Sunday, March 29, from complications of coronavirus, (Covid-19). His family respects their privacy at this time.
However, on Friday, 27, 2020, the artist made a clear announcement on his Instagram handle, that he was suffering from coronavirus. He wrote:
I am under the care of medical professionals and currently receiving treatment after testing positive for coronavirus COVID-19). My family and I are asking for privacy at this time. We want to remind the public and all my fans to be vigilant, cautious, and careful during this pandemic.
Fare thee well, Joe.
Facts about Joe Diffie
Diffie's parents claimed that when he was three years, he could sign hymn.
Before moving to study his first grade in San Antonio, Texas, he first schooled in Velma, Oklahoma. Then he studied fourth and fifth grades in Washington State. He studied the sixth grade in Wisconsin. Finally, he went back to Oklahoma, where he finished high school.
His favorite games while in high school were, baseball, ran track, golf, and football. He was recognized as the best male athlete.
In his early life, he did different jobs, such as working in a foundry, driving truck, as well as in the oil field.
Diffie formed a gospel group, Higher Purpose, and a bluegrass band, Special Edition.
He once owned a recording studio in his lifetime.
In the year 1993, the late talented artist became a member of the Grand Ole Opry.
Joe was inducted into Oklahoma Music Hall of Fame in the year 2002.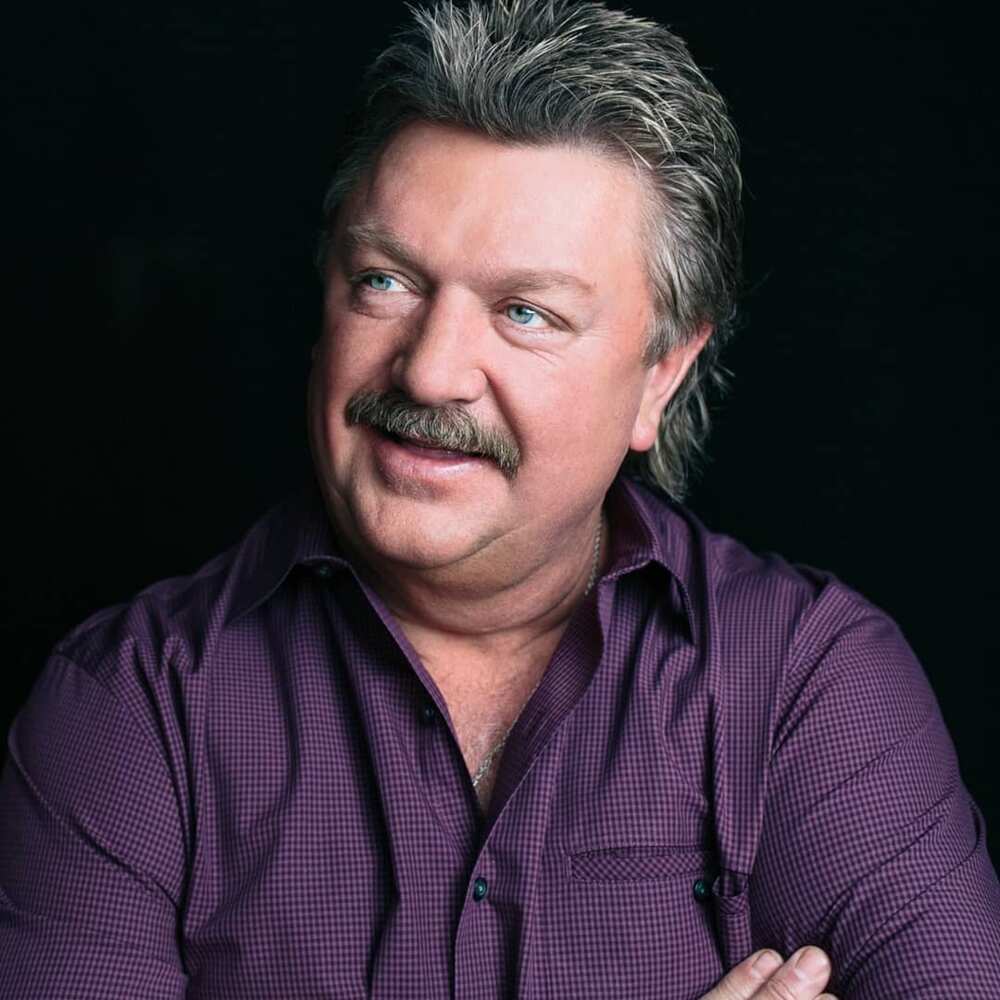 How much is Joe Diffie net worth?
Diffie was a very hard-working artist in the music industry. Even though he did not graduate from the university, he was among the wealthy musicians in the United States at the time of his death. He was able to produce several country music songs that are still among the best-selling globally. The celebrity could afford a luxurious life like any other celebrity. At the time of his death, March 29, 2020, the talented artist had accumulated a gross net worth of 10 million dollars.
Joe Diffie was a prominent American country musician who has led a very successful life. His passion for music came clear when he was a young boy because both parents were musicians. He had produced many songs that won the hearts of many country music enthusiasts. Throughout his career life, Diffie had many admirers in all corners of the world. He was a great inspiration as well as a good role model for many upcoming country music musicians.
Source: Legit.ng