Top 30 best South Park episodes you should watch (updated)
Is South Park the greatest show ever? Many people have varied opinions about the show. Some may say it is the best, while others may argue otherwise. Even so, numerous people agree that the show has some fantastic episodes. Here are the top 30 best South Park episodes you should watch.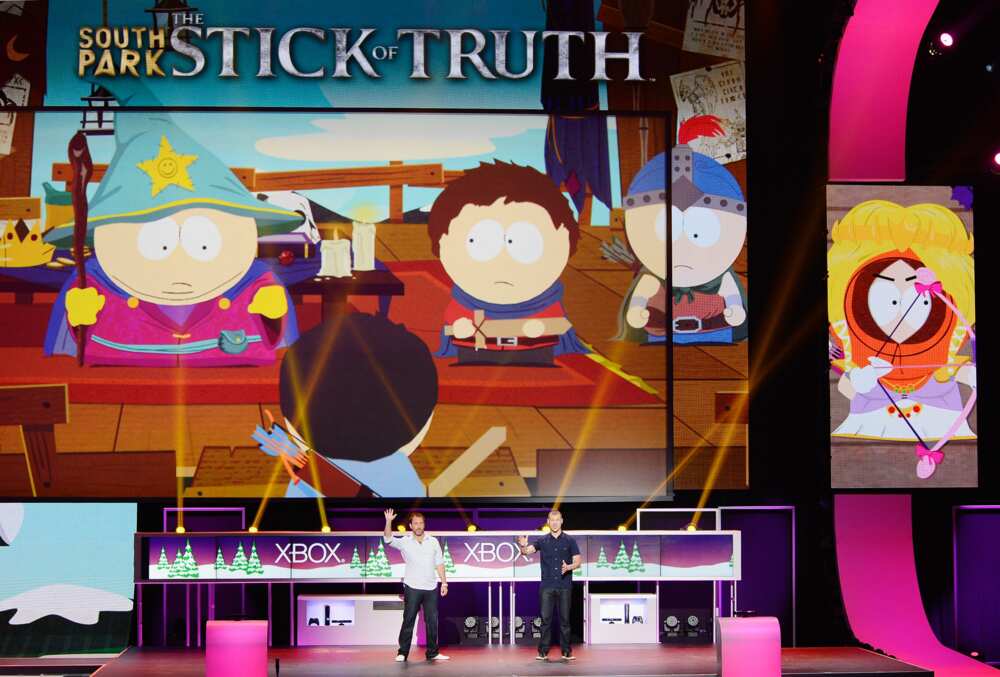 South Park has been on the air for over two decades, and during that time, it has become a cultural phenomenon. With its irreverent humour and endless pop culture references, the show has amassed a dedicated fanbase that eagerly awaits each new episode.
Top 30 best South Park episodes
Fans of the show, which started in 1997, frequently want to know the best South Park episodes for a variety of reasons. The following is a list of the best and funniest South Park episodes that you should watch.
New best South Park episodes
Here are the latest South Park episodes you can watch.
1. Cupid Ye (Season 26: Episode 1)
The episode depicts an elaborate scam developed by Eric Cartman after Stan Marsh becomes concerned about the growing friendship between students Kyle Broflovski and Tolkien Black.
2. The Worldwide Privacy Tour (Season 26: Episode 2)
In this episode, the Prince of Canada and his wife, who have criticized the monarchy, embark on a book tour to promote his memoir and seek privacy. They relocate to the house across the street from the Broflovskis. Although they claim privacy, Kyle is disturbed by their loud activities, such as drumming. When he protests, they accuse him of invading their privacy.
3. Japanese Toilets (Season 26: Episode 3)
Randy Marsh's purchase of an expensive Japanese toilet put him and his fourth-grade son Stan at odds with the rest of the town and the toilet paper industry.
4. Deep Learning (Season 26: Episode 4)
This episode, which disapproves of the use of the artificial intelligence chatbot ChatGPT for text messages, centres on Stan Marsh, a fourth-grader who comes to rely on the software for both school essays and romantic texts to his girlfriend Wendy Testaburger, causing him to have disputes with her, his classmates, and school officials.
5. DikinBaus Hot Dogs (Season 26: Episode 5)
The story of the episode centres around Eric Cartman's aspirations to restore and launch a historic restaurant in Colorado after being inspired to do so. Jealousy over Butters Stotch's new ice cream parlour job motivates him to do so.
6. Spring Break (Season 26: Episode 6)
The episode's main focus is Mr Garrison, a teacher of fourth grade, who "falls into old habits" when he assumes his prior identity as President of the United States.
7. Pajama Day (Season 25: Episode 1)
The PC Principal punishes the students for not respecting their teachers and prevents them from wearing pyjamas on Pajama Day. When the students grumble, he warns them not to cite Nazi Germany if they don't get their way.
8. The Big Fix (Season 25: Episode 2)
Stan visits a doctor, fearful that he is racist since he mistook Tolkien's first name for a reference to tokenism. The doctor criticizes Stan for believing such a thing and breaks the fourth wall to inquire whether "anyone else" believes the same thing.
9. City People (Season 25: Episode 3)
The episode centres on the town of South Park's reaction to a major migration of former city people, who are represented with a pigeon-like clucking for metropolitan life staples.
10. Back to the Cold War (Season 25: Episode 4)
This episode focuses on Mr. Mackey's preparation for nuclear war and Butters Stotch's preparation for a dressage competition.
11. Help, My Teenager Hates Me! (Season 25: Episode 5)
Kyle Broflovski, a fourth-grader, begs his father Gerald to let him buy an Airsoft gun so he may play with his buddies Stan Marsh, Eric Cartman, and Kenny McCormick. Gerald is cautioned by an Airsoft store clerk that teens primarily play this game.
12. South ParQ Vaccination Special (Season 24: Episode 2)
The episode focuses on South Park residents' efforts to obtain the COVID-19 vaccine. Stan Marsh, Kyle Broflovski, and Eric Cartman, in particular, reevaluate their fragile connection and its toll on their friend Kenny McCormick.
13. Credigree Weed St. Patrick's Day Special (Season 25: Episode 6)
Back at Credigree Weed, Randy and Steve argue over the cultural appropriation of Irish and white culture. Randy is imprisoned with Butters, who sees his coming as a message of hope from Saint Patrick himself.
14. South Park: The Streaming Wars (Season 25: Episode 7)
In the episode, Denver suffers from a severe drought caused by ManBearPig, resulting in drying streams and conversations about reinstituting irrigation restrictions.
15. The Streaming Wars Part 2 (Season 25: Episode 8)
The drought in South Park has worsened substantially due to the streaming battles. Eric Cartman sues his mother, Liane, in court, forcing Stan Marsh, Tolkien Black, Butters Stotch, and Kyle Broflovski to testify about how Cartman used their money to pay for his breast implants.
16. South Park: Post Covid (Season 24: Episode 3)
Stan Marsh has left Colorado's, South Park. He works as an online whisky expert and shares his home with a sentient, pestering Amazon Alexa. Kyle Broflovski, now the guidance counsellor at South Park Elementary, calls Stan to inform him that Kenny McCormick has died.
17. Post Covid - The Return of Covid (Season 24: Episode 4)
Stan Marsh remembers the COVID-19 pandemic's beginning when he and his classmates were expelled from school before they could demand VIP tickets to a Denver Nuggets game from classmate Heather Wiliams.
Top-rated South Park episodes
Below are some of the top-rated episodes of South Park.
18. Make Love, Not Warcraft (Season 10: Episode 8)
It is a battle in the online game World of Warcraft as the griefer repeatedly kills Kenny, Stan, Kyla, and Cartman's characters. Randy is also interested in the game, but it is not long before the griefer kills him.
The boys also team up and do their best to kill the griefer. They discover that a griefer is an obese man of middle age who represents the comic book called PC gamer nerd. As they fight the griefer, he gathers all the giant scorpions and releases them to the kids' characters.
19. Trapped in the Closet (Season 9: Episode 12)
In this hilarious show, the local religious leaders discover that Stan is the second coming of L. Ron Hubbard. The drama that ensues after this discovery is intriguing and mind-blowing. The whole story unravels with the assistance of a celebrity R&B artist.
The Tom Cruise parodies are very entertaining. Unfortunately, this episode made Issac Hayes, the voice of Chef, make his exit from the series.
20. The Death of Eric Cartman (Season 9: Episode 6)
The Death of Eric Cartman is one of the best Cartman episodes you can watch. Cartman, Kenny, Stan, and Kyle wait for Stan's mother to bring a KFC meal. The boys help her unload the car, but Cartman does not assist, so they decide they are done with him.
At first, Cartman does not recognize that the rest of the world is ignoring him. Unaware of the plan to ignore him, Butters says hello to him.
Cartman tries to convince Butters that he is a ghost that will haunt him if he fails to assist him in apologizing to everyone on his behalf.
The rest of the boys are not convinced that Cartman is sorry, so he says emotional byes and thinks he will go to heaven. Butters suggests that he should seek atonement for his sins.
21. Good Times with Weapons (Season 8: Episode 1)
The town takes on the look of Japanese Anime, and all the boys are converted into Japanese Warriors after buying martial arts gear at the local flea market. Their worst enemy, Professor Chaos, stands against them, leading to the onset of a fight.
Butters is injured by a throwing star from the set of martial arts gear. The boys are not sure whether or not they should inform his parents.
22. Woodland Critter Christmas (Season 8: Episode 14)
Who does not like Christmas-related themes in films and television shows? The satire in the storyline is captivating. Stan assists some woodland critters by murdering a mountain lion.
Later, he discovers that he has assisted the critters in bringing forth the Antichrist. For a moment, the story turns Christmas into a demonic thing. The plot becomes heart-warming when Santa gives life again to the cubs' mother.
23. Cartman Sucks (Season 11: Episode 2)
Naughty Cartman takes a picture with Butter's penis in his mouth to show the world that Butters is gay. Later, he discovers what the picture means and is disturbed when the photograph disappears. Butters goes to a special camp for his urges to settle down.
24. Le Petit Tourette (Season 11: Episode 8)
This is one of the best South Park episodes to watch high. Cartman pretends that he suffers from Tourette's syndrome. He says whatever he pleases. Unfortunately for him, faking illness starts affecting his mental health.
25. Ginger Kids (Season 9: Episode 11)
It is a rough period for Cartman, who suddenly suffers from a mysterious and disturbing disease called Gingervitus. He is tired and angry from being ridiculed and teased after his hair turns red and his skin becomes light. He also gets freckles.
He decides to rally all the ginger kids from all over to unite. They fight against the discrimination they are subjected to. It is time for a change.
26. Butters' Bottom Bitch (Season 13: Episode 9)
Butters creates his pimping business after it hits him hard that he went up to the fourth grade without ever kissing a girl. All along, his friends have been taunting him for it.
Since he is determined to become like the other boys, he does his best for the business to prosper. A very dedicated police officer has declared war on prostitution in the town.
27. With Apologies to Jesse Jackson (Season 11: Episode 1)
Randy, Stan's father, uses the N-word on live national television. As a result, Stan becomes a social outcast, and the two face public ridicule for Randy's mistake even if Michael Richards and Mark Furhman tried to come to Randy's rescue.
South Park Elementary has a new visitor, who is a little person. Cartman cannot help but laugh at the little person.
28. Die Hippie, Die (Season 9: Episode 2)
A big group of hippies comes to the town to start a music festival. Cartman leads the other characters to oppose the hippies.
29. Fishsticks (Season 13: Episode 5)
As Cartman sits on the couch eating chips, Jimmy is busy working on his joke and eventually comes up with the perfect one. The joke is based on the similarity of the terms fish sticks and fish dicks. It becomes a mega-hit in the town.
Cartman decides that he should take half the credit for the joke, and Jimmy eventually faces him and asserts that the joke is his. Afraid of not getting any credit, Cartman seeks Kyle's advice on how to handle Jimmy. Kyle tells him that he believes that the joke is Jimmy's.
30. Medicinal Fried Chicken (Season 13: Episode 3)
Colorado's state law states that it is legal to smoke marijuana if you have a prescription from a physician. Randy queues to buy some put but is turned away because he is not sick.
Since he desperately needs a medical excuse to smoke some weed, he intentionally gets cancer of the testicles. On the other hand, Cartman joins the black market as a KFC dealer after all the restaurants in town close shop for selling unhealthy foods.
Fans can expect more exciting and entertaining moments in South Park's new season in 2023. The series has explored various issues that hilariously affect the contemporary human being. As the world waits for the new season, the best South Park episodes are a must-watch.
Legit.ng published an article about Disney princes. A Disney prince is a character that marries a princess in Disney shows. An official prince is a princess' primary male love interest who is adored for his personality.
They have noble characters and fight for their love against all odds. Disney shows and films are fun to watch. They fulfil the audience's fantasy that everyone can relate to. Disney princes are admired by many for their bravery and charismatic characters.
Source: Legit.ng