Salma Hayek's husband, François-Henri Pinault, is one of the biggest names in business, especially in fashion. The French entrepreneur and businessman is behind some of the biggest luxury brands of our time.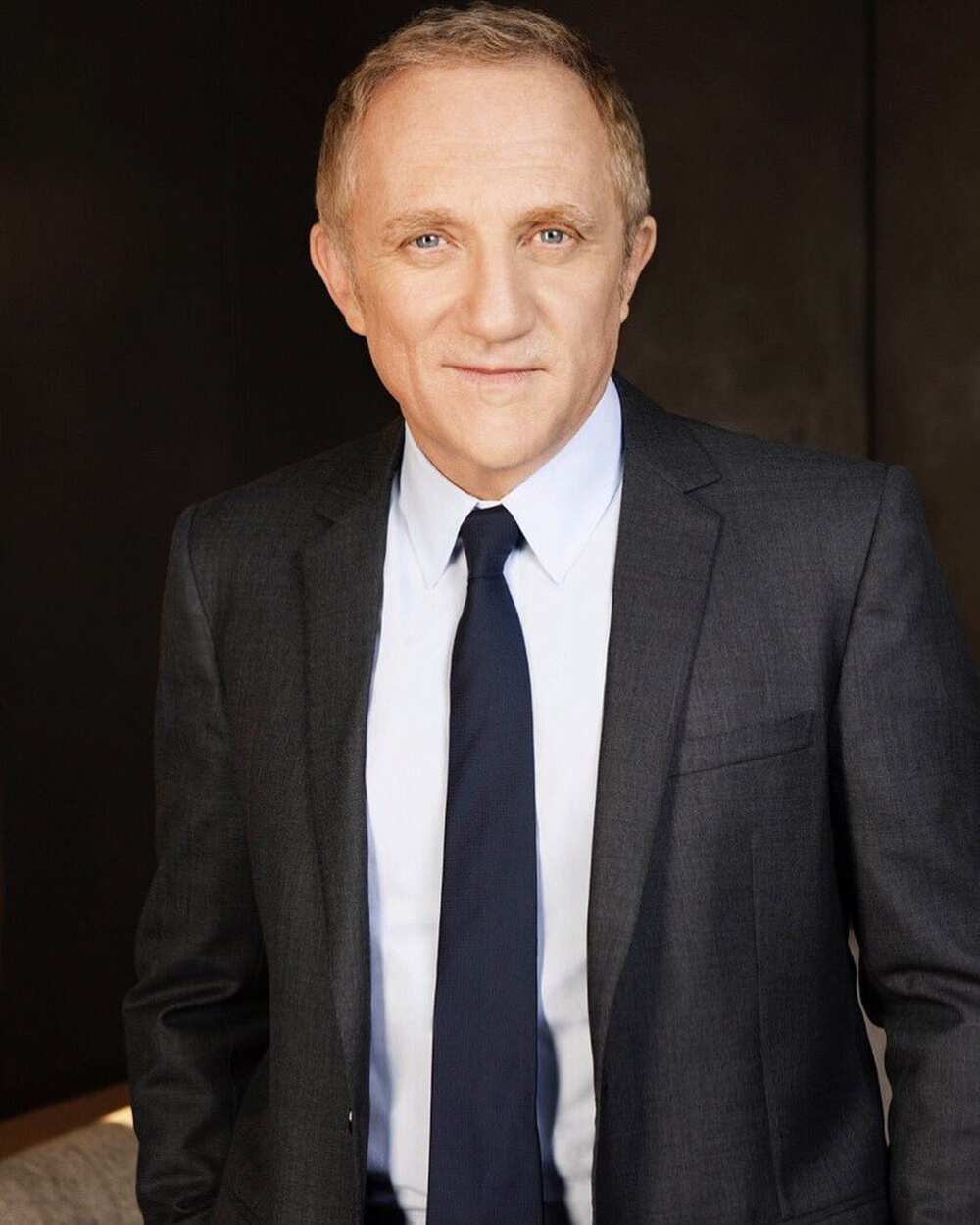 Here is all you need to know about French billionaire François-Henri Pinault.
Profile summary
Name: Francois-Henri Pinault
Date of birth: 28th May 1962
Age: 57-years-old
Place of birth: Rennes, France
Zodiac sign: Gemini
Nationality: French
Ethnicity: Caucasian
Sibling: 2 sisters & 1 brother
Height: 5 ft 7 inches
Weight: 78 kgs
Eye color: Blue
Hair color: Brown
Profession: Entrepreneur
Net worth: $25.5 billion
Family and background
The French businessman is the son of French billionaire François Pinault and Louise Gautier. He graduated from the prestigious HEC Business School in Paris, France, in 1985.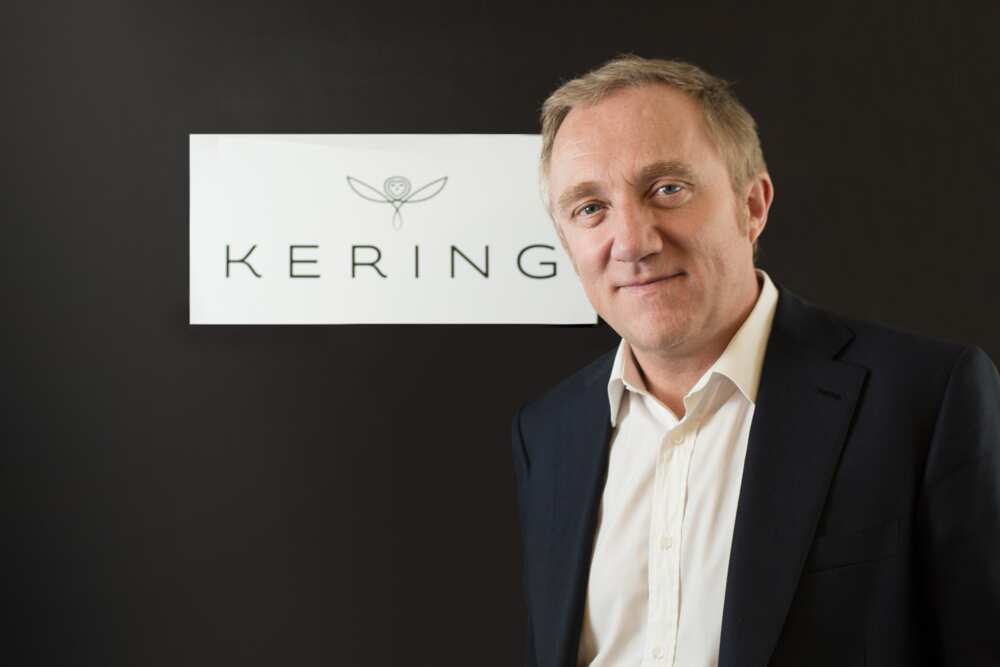 Despite being a business major, he had a passion for computer science. Francois Henri Pinault young, while still at the business school, founded a CRM company with his fellow students. The software company uses artificial intelligence to develop business software focused on databases, CRM, and relationship marketing.
He learned FORTRAN and COBOL programming languages and later interned at Hewlett-Packard (HP), Paris as a database-software developer. After his work at the multinational IT company, he volunteered in the French army and then got a job at the French Trade Commission in Los Angeles
Francois Henri Pinault age
Salma Hayek husband was born in 1962. He is currently 57-years-old and will turn 58 on 28th May 2020. Henri is four years older than his wife.
Francois Henri Pinault height
Francois is of average height. He stands at 5 feet 7 inches and weighs about 78 kilograms.
François-Henri Pinault net worth
Billionaires do not always beget billionaires. However, in some cases, families hit the jackpot, and fathers get to watch their children further the billionaire legacy. His father, Francois Pinault, is worth $39.9 billion, while Henri has an estimated net worth of $25.5 billion.
With such vast net worth, many people wonder, 'How did Francois Henri Pinault make his money?'. Before taking over his father's company as Chairman and CEO in 2005, Henri had worked in the company for over a decade.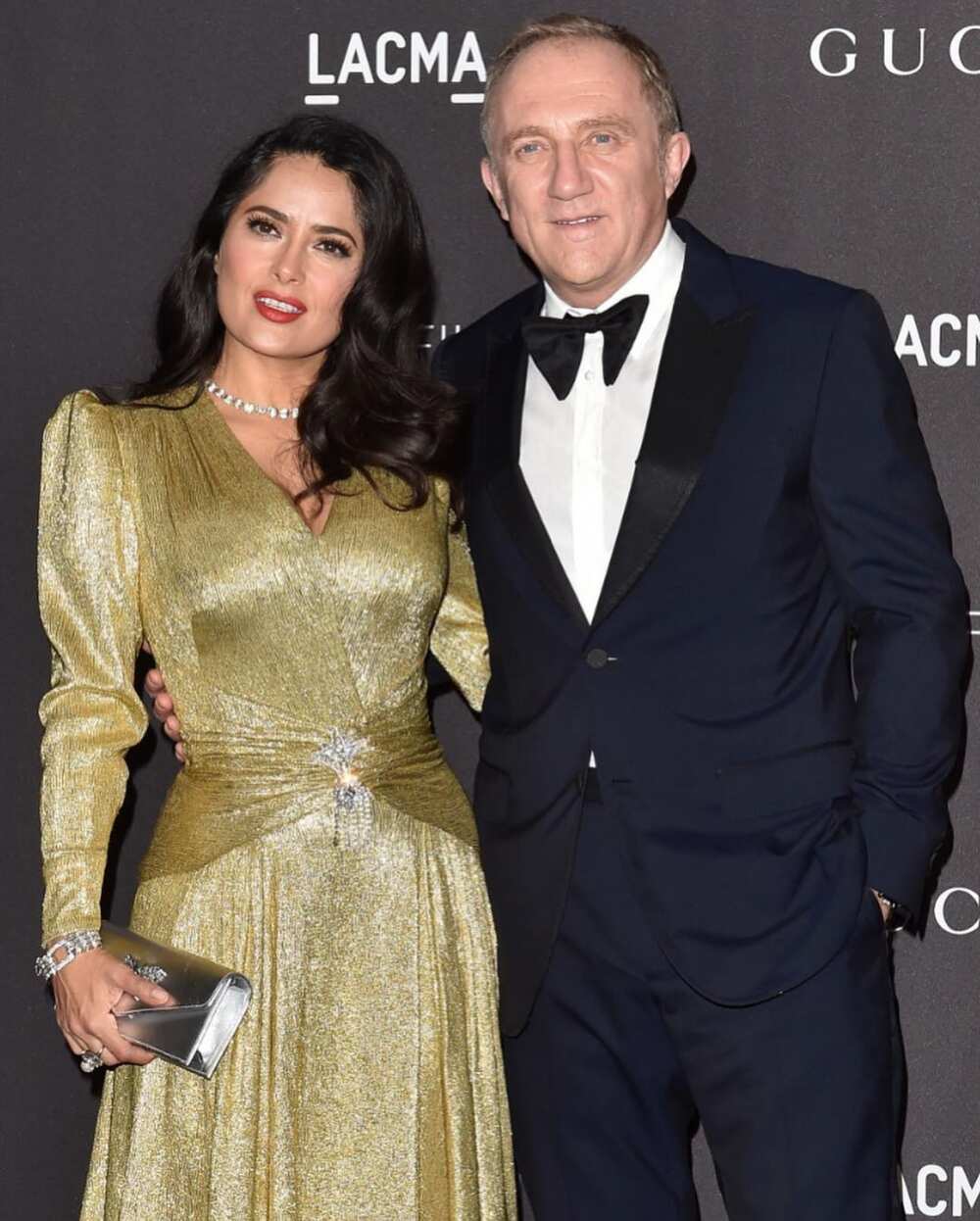 He officially joined the company two years after graduating, in 1987. For 13 years, he worked as the head of several of the group's operating companies before being promoted to deputy CEO in 2000.
Three years later, he became the chairman of the Artemis Group, a French holding company, and Kering's controlling shareholder. In June 2013, Francois Henri Pinault rebranded the company. He changed the company's name from Pinault Printemps Redoute -PPR to Kering (pronounced as 'caring').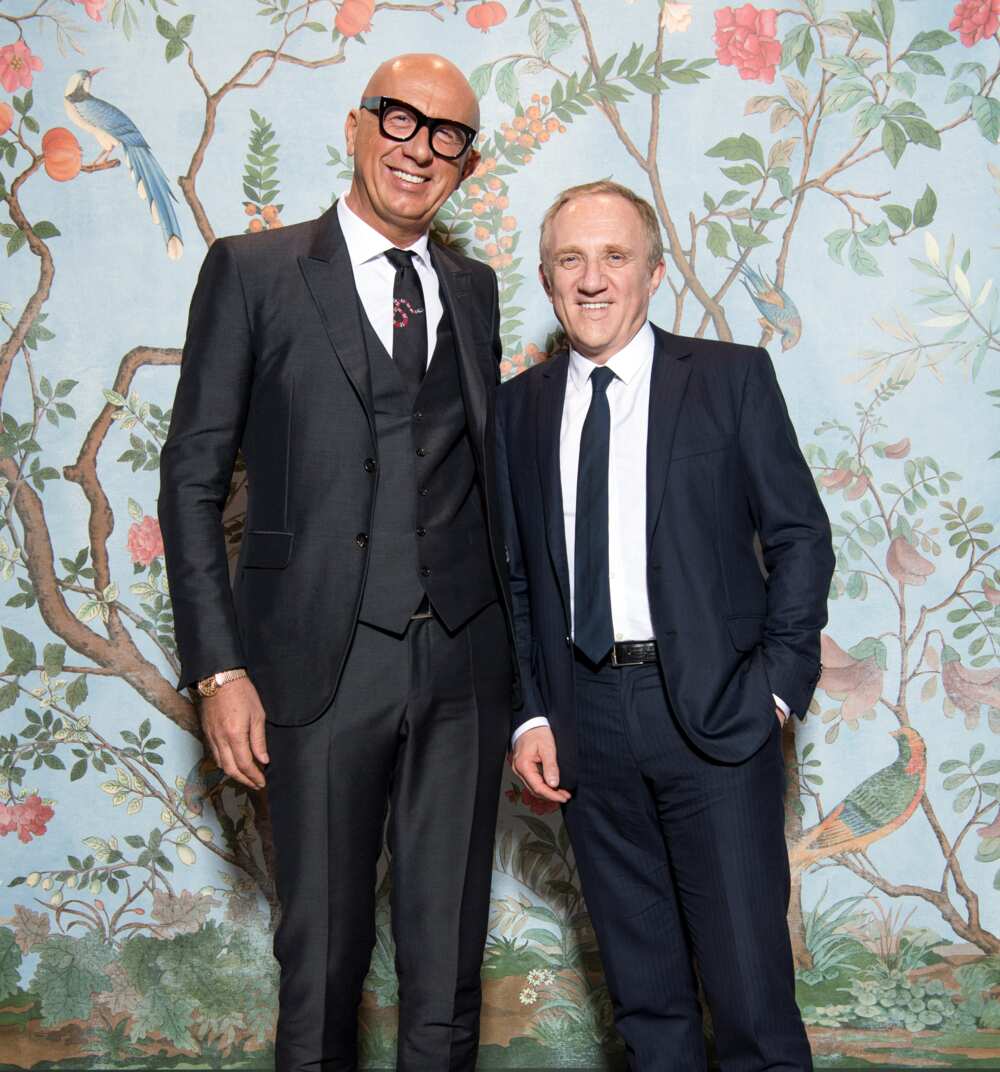 Henri is a philanthropist and a campaigner of women's rights. He is the chairman of Kering's Corporate Foundation for Women's Dignity and Rights. François also sits on the Supervisory Board of ELA (the European Leukodystrophy Association).
In 2019, he took a stand against the use of malnourished and underage models in all his brands' fashion shows. Later in the same year, after months of delay, the business mogul delivered on his promise to donate to the repair of Notre Dame after it burned down. He donated $109 million to the cause.
What brands does Francois Henri Pinault own?
Under Henri's leadership, the company Kering has grown, and it now houses some of the world's top luxury brands in couture, leather goods as well as watches, jewelry, and eyewear. Companies under Kering in each category are:
Couture and leather goods
Gucci
Saint Laurent
Bottega Veneta
Balenciaga
Alexander McQueen
Brioni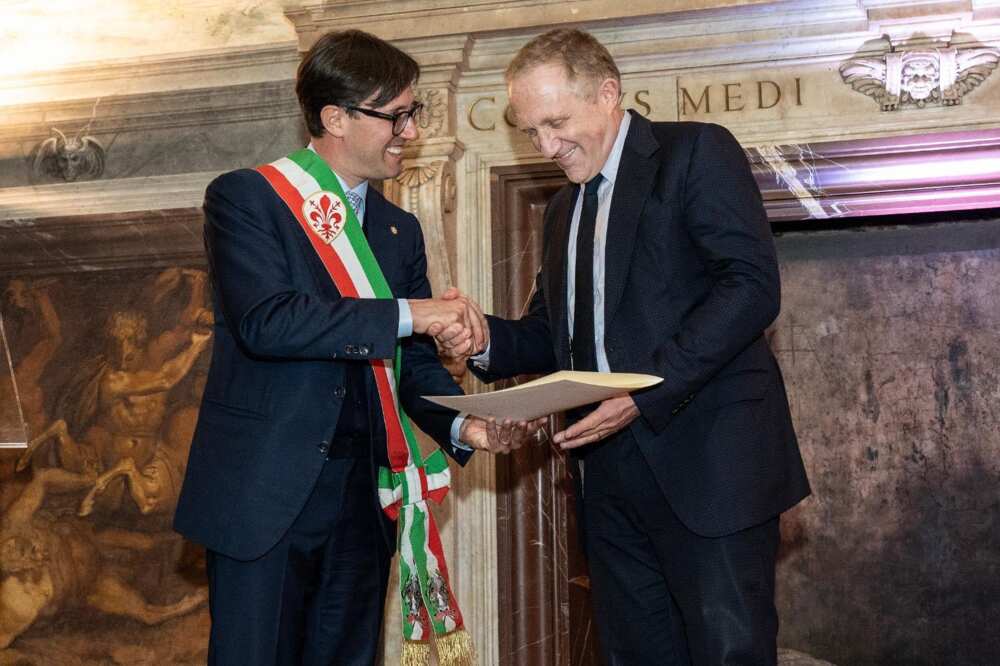 Watches and jewellery
Boucheron
Pomellato
Dodo
Qeelin
Ulysse Nardin
Girard-Perregaux
Kering Eyewear
This branch of the company was founded in 2014. Today, Kering's eyewear is distributed under popular brands such as Stella McCartney, Montblanc, McQ, Puma, and Cartier.
He also owns the Stade Rennais Football Club, a football club based in Rennes. Together with his father, they own one of the biggest art collections in the world. Their collection is displayed in Paris at the renovated Bourse de Commerce. Their collection features works of famous artists like Picasso, Mondrian, and Koons.
Who is Salma Hayek married to?
Salma Hayek and husband, billionaire Henri Pinault, met in 2006 at a gala in Venice. They dated for 11 months before getting engaged in March 2007.
The couple got married at a secret civil ceremony on 14th February 2009. Their wedding is considered one of the most expensive weddings to date. This is no surprise because while Francois is a billionaire, Salma holds her own as a multi-millionaire.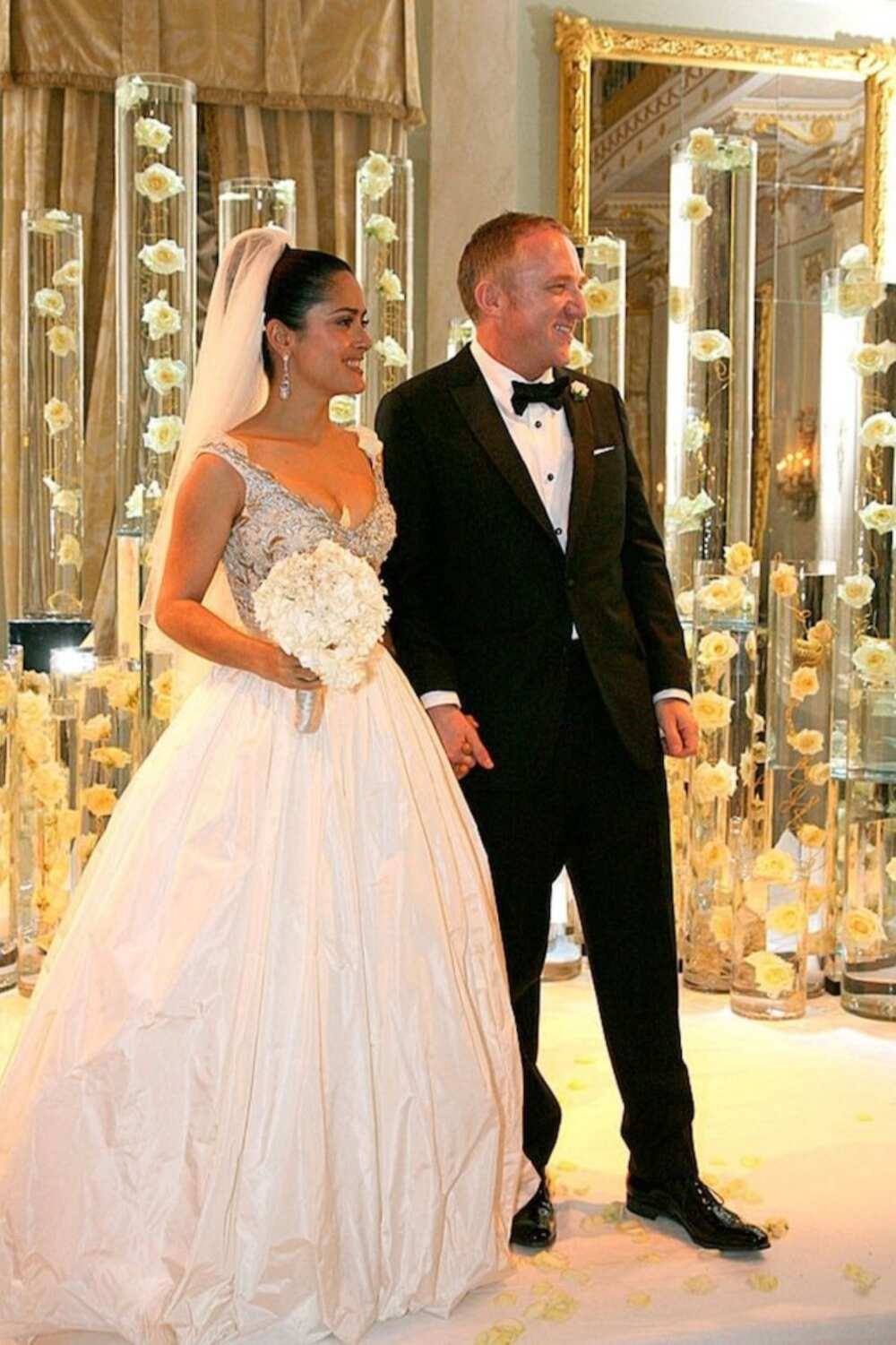 Their nuptials were held in Venice, Italy at the Teatro La Fenice. Salma Hayek family was completed with the birth of their daughter.
The billionaire's youngest child, Valentina Paloma Pinault, was born on 21st September 2009.
It should be noted that unlike Salma, Henri had been married before. For eight years, he was with Dorothée Lepère. Their divorce was finalized in 2004.
François-Henri Pinault children
Apart from Valentina, Francois-Henri has three other children.
Mathilde Pinault
She was born to the businessman and ex-wife Dorothée Lepère in 2001. She is currently 19-years-old. Mathilde is an equestrian.
François Pinault
He is Mathilde's elder brother and was born in 1998. He is 22-years old.
Both children live in Paris with their mother.
Augustin James Evangelista
He was born to the businessman and Canadian supermodel Linda Evangelista in 2006. In 2012, Linda took the billionaire to court over child support claims. He will turn 14-years old in October 2020.
The blended families have a great relationship with each other and have been regularly photographed together.
François-Henri Pinault house
The Frenchman and his wife have recently moved out of their 8,000 square feet home in Bel Air, Los Angeles. Last year in January, the couple had sought permission to demolish their home in favor of building a more modern 17,500 square feet mansion.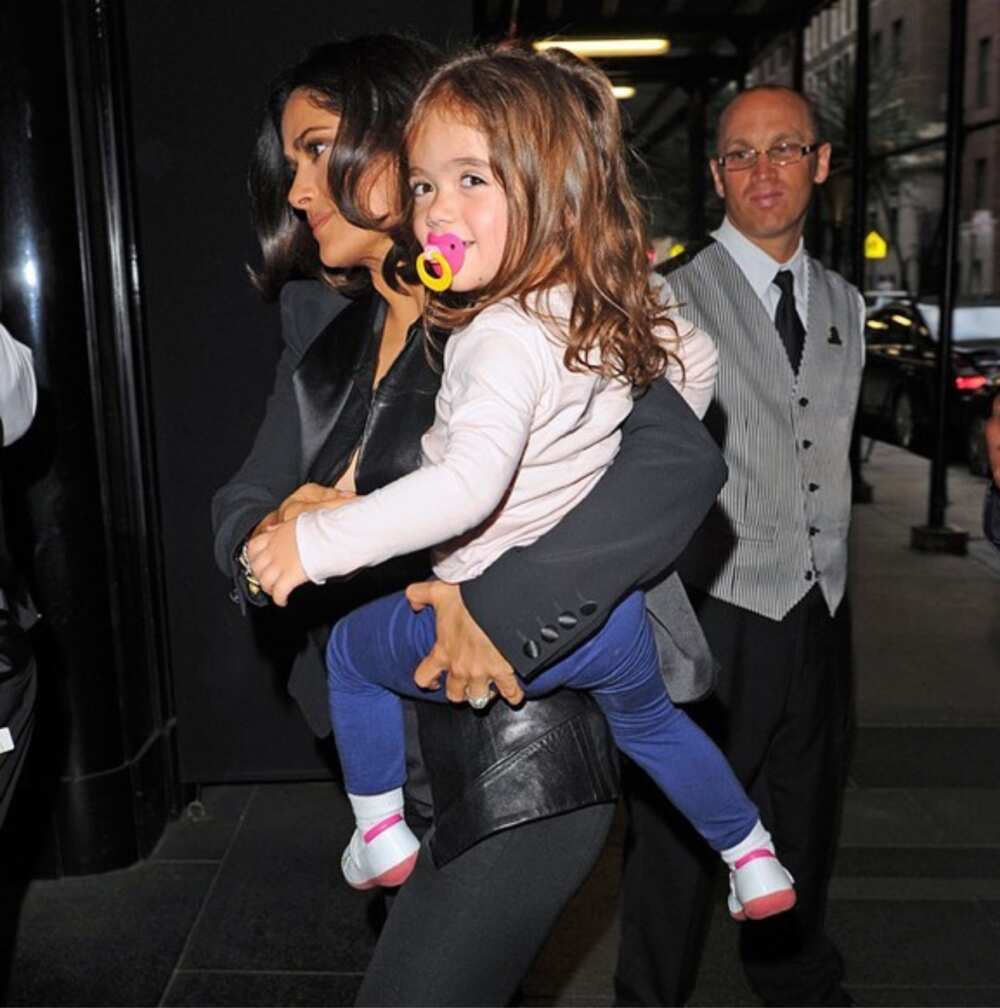 While their request and plans were approved, they eventually decided to move at the beginning of this year. The power couple purchased the home in 2007 for $13.5 million from Kelsey and Camille Grammer.
At the time, the house had seven bedrooms and bathrooms, but they later remodelled it, adding two more bedrooms and three extra bathrooms. The billionaire lovebirds also own a home in Paris.
François-Henri Pinault is a well-off man. Not only is he extremely wealthy, but he is also blessed with a beautiful family. No matter the amount in his bank account, the businessman is not slowing down. He continues to work hard on his company.