It was a great time for music scholars and alumni of the MUSON School of Music as they were engaged in an intense workshop to equip them with the knowledge of surviving in the music industry.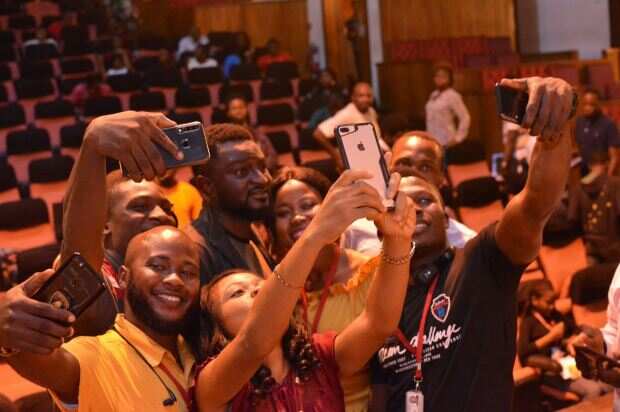 It was indeed wonderful when MTN Foundation brought Tee-Y Mix, Oye Akideinde, the CEO of Music Time and Tade Adekunle, a seasoned project consultant and CEO of Keskese to shed light on the Business of Arts.
Here is what we learnt:
1. Start with what you have. Tee-Y Mix started with his choir master's piano.
2. Know your strengths. You don't have to be the one to do the whole thing. There is a reason why there are songwriters, producers, managers and sound engineers.
3. Be happy to Collaborate. Two heads are usually better than one. As Tee-Y Mix puts it, "the power of collaboration is key"
4. Network! Keep networking!
5. Youtube is your friend. If industry leaders still learn from YouTube, you should do the same.
6. Talent is good, consistency is better. Consistency will beat talent when talent is not consistent.
7. Get a Lawyer! Don't sign anything without consulting a legal practitioner.
8. You gravitate towards your interest. Slow or fast, it's in your best interest.
9. A good voice is not all there is to good music. There is also good content, good production, and more.
10. Get a Manager who is committed to your growth.
Note: Not a random dude from the street.
[Sponsored]