MyAnna Buring, whose real name is Anna Margaretha My Rantapää, is a Swedish actress who is based in the UK. Her roles in popular films such as The Twilight Saga: Breaking Dawn and The Descent, as well as TV shows such as The Witcher and Ripper Street have won her critical acclaim.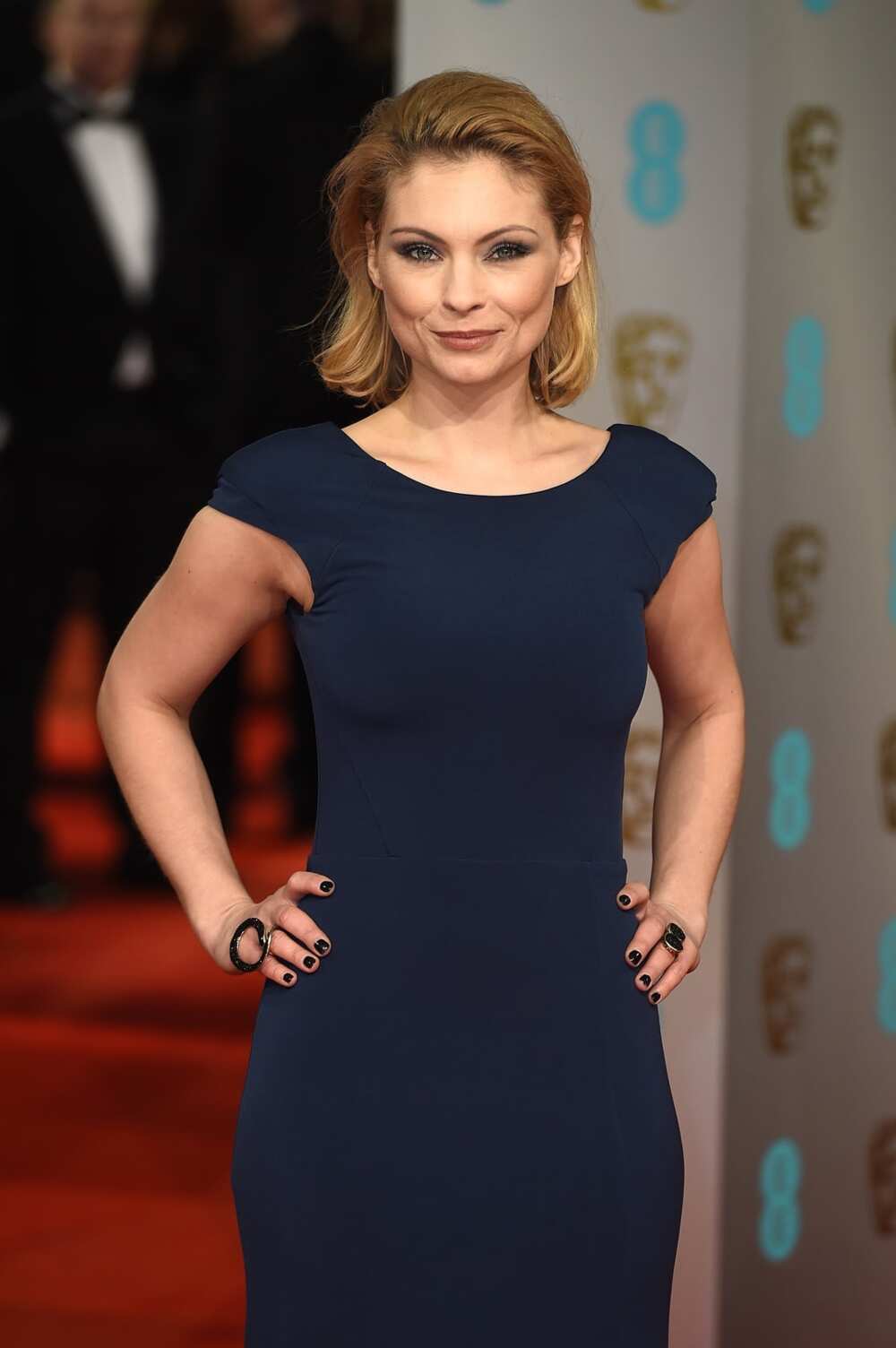 MyAnna had her breakthrough in The Descent, a 2005 horror film in which she was the main character. Her performance was well received which led to her being featured in the film's sequel. Since then, she has starred in a multitude of films and TV shows.
Profile summary
Full name: Anna Margaretha My Rantapää
Date of birth: 22 September 1979
Place of birth: Sundsvall, Sweden
Age: 40
Nationality: Swedish
Alma mater: London Academy of Music and Dramatic Art
Kids: A son
Height: 5 feet 1 inch
Zodiac sign: Virgo
Ethnicity: White
Weight: 52kg
Profession: Actor
Instagram: @myannaburing
Background
Although she was born in Sweden, MyAnna has lived and schooled in various countries. As a child, she grew up in the Middle East. Her high school years were spent in Oman where she attended the American British Academy. When she was 16, MyAnna moved to the UK where she attended the London Academy of Music and Dramatic Art. She graduated from this school in 2004 and her career peaked soon after.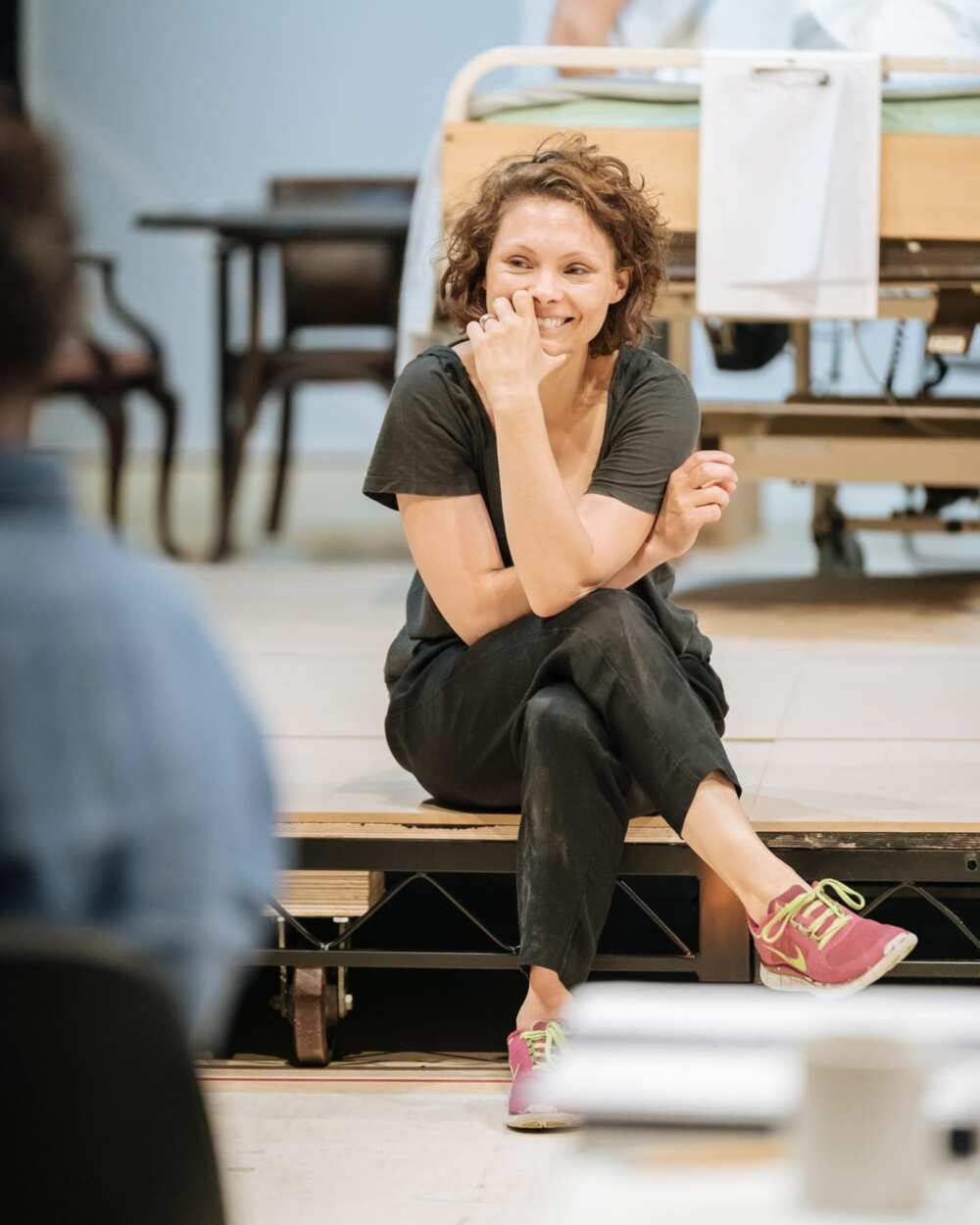 Career
Buring's first role in a TV series was in 2006 as a guest star in Doctor Who. She went on to star in Midsomer Murders, Blackout, Ripper Street, Downton Abbey, Crossing Lines and In the Dark. In each of these shows, she has played significant supporting roles.
The actress is also known for her roles in films including The Descent, Doomsday, Lesbian Vampire Killers, Witchville, The Twilight Saga Breaking Dawn Part 1 and Part 2 and the Kill List.
In addition, she is a director of the MahWaff Theatre Company. The company was established in 1999 and is based in London.
MyAnna Buring movies and TV shows
Here is a breakdown of MyAnna Buring movies and television shows:
1. The Descent (2005)
Buring plays Sam, one of the women who venture into the caves.
2. Doomsday (2008)
Buring plays Cally in this British sci-fi film. Although she was not a lead in the film, her role was quite significant to the overall plot.
3. Lesbian Vampire Killers (2009)
The Swedish actress had a more prominent role as Lotte in this comedy horror film. The film won an award for the Best Feature Flim at the San Sebastian Horror Festival. It was also nominated for the Best Original Score for a Comedy Film by the International Film Music Critics Association.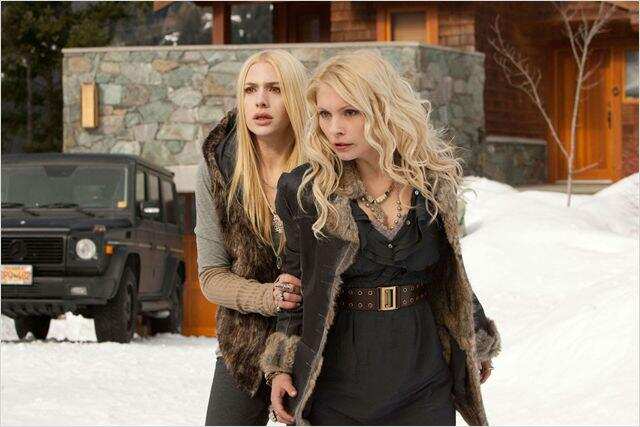 4. The Twilight Saga: Breaking Dawn Part 1 and Part 2
Buring plays Tanya, a vegan Vampire in the popular Twilight series. Most critics have described MyAnna Buring Twilight performance as being quite memorable.
5. Kill List (2011)
This is one of the most popular films Buring has starred in. Here, she plays Shel, the protagonist's wife.
6. Ripper Street (2012)
Buring plays Susan Hart, wife to one of the protagonists and heir to a wealthy industrialist. Ripper Street was voted Best UK TV Show in 2013 after a poll by Radio Times.
7. Downton Abbey (2011)
Upon joining the award-winning series in its fourth season, Buring played Edna Braithwaite, a maid in the lead actor's house.
8. Hot Property (2016)
MyAnna Buring Hot Property character puts her on the map as far as British TV is concerned with her portrayal of a corporate spy.
9. In the Dark (2017)
The Swedish actress stars in this British TV series as lead detective Hellen Weeks.
10. The Witcher (2019)
This is the latest show that Buring has starred in. The Witcher is one of the US' most viewed shows of 2019, according to Netflix's ranking.
MyAnna Buring husband
Buring keeps her life private. Details of her love life are not known. Is MyAnna Buring married? It is not known whether she is actually married. If she has a husband, she has kept his identity hidden. In an interview, Buring said that she prefers to keep her life away from the media.
After the premiere of Inspector George Gently, there was some speculation about MyAnna Buring Lee Ingleby and whether they are married. However, not much has come out about the co-stars' off-screen relationship. Lee Ingleby MyAnna Buring seem to be just co-stars, as there is no evidence to prove otherwise.
MyAnna Buring baby
Although the Swedish actress keeps her private life under wraps, she revealed that she gave birth to a baby boy in May 2017. Buring did not go into the details about her son's name or who his father is. However, she revealed that she was pregnant while on the set of In the Dark. This was a lucky coincidence because the script required the character she played to be pregnant.
MyAnna Buring is a talented actress whose career seems to be at its peak. Hopefully, she has much more in store for her fans.