Where to find Premier Lotto (Baba Ijebu) results
Are you wondering how and where to find Premier Lotto results? Well, you do not have to worry anymore because there are easy ways to find out lotto results as soon as draws are complete. You can also check results for past days from the archive.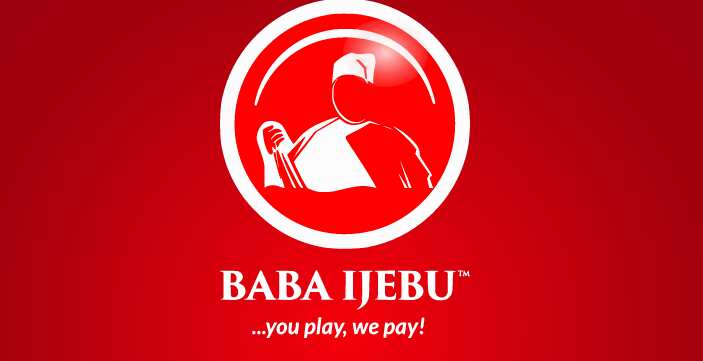 Premier Lotto (Baba Ijebu) is among the largest and oldest lottery companies in Nigeria. It offers a variety of gaming opportunities to customers, including lotto and sports betting. The company also has a well-designed website where you will find exciting Baba Ijebu lotto games and diverse betting markets.
How to check Baba Ijebu lotto results
The only thing that matters after playing a lottery game is the result of a lotto draw. Sometimes, you become nervous and restless as you wait for the outcome of a draw while hoping that your lotto numbers will land you a fortune. So, how do you check the Premier Lotto result?
Attending live draws
One way of finding out Baba Ijebu lotto result is by going to a live draw event to watch the picking of the lucky numbers. The draws take place every week in the company's headquarters in Surulere, Lagos.
A draw is conducted every day at different times from Monday to Saturday (9.45 am, 12.45 pm, 3.45 pm, 7.30 pm, 7.30 pm and 10.45 pm Nigerian time respectively). On Sundays, four draws are usually carried out at 12.45 pm, 3.45 pm, 7.30 pm, and 10.45 pm.
Direct text messages
You can also get Premier Lotto results directly on your phone. To subscribe and start receiving draw results, you must have a PremierCard. The following instructions will guide on how to use your card:
Scratch off the covered area of your card to find the secret PIN.
Text the PIN to 32240 (for Zain and Glo subscribers). If you are using MTN, text your PIN to 0703 0000 280.
Once you get a confirmation message to your phone, you will start receiving the Baba Ijebu lotto results immediately after each draw is complete.

Website updates
At the end of every draw, the company's staff update the result on the website. To check any Baba Ijebu result in the site, go to the Latest Result section to select and view the lucky numbers of a particular game on your preferred day.
Baba Ijebu result archives
It is also easy to check Baba Ijebu past result in the website. To do so, follow these simple steps:
Click on the Latest Results section on the website.
You will get a range of options to select and view the lotto results of a particular day of your choice.
Select your preferred day and type of game whose result you want to view. You can also customize your day by clicking on the Custom tab.
The winning numbers of the selected day and game will appear.
For example, if you check the winning numbers for September 18, 2019, you will see the following results:
VAG: 08-10-13-67-77
MKII: 84-24-25-05-36
TOTA: 04-36-41-02-57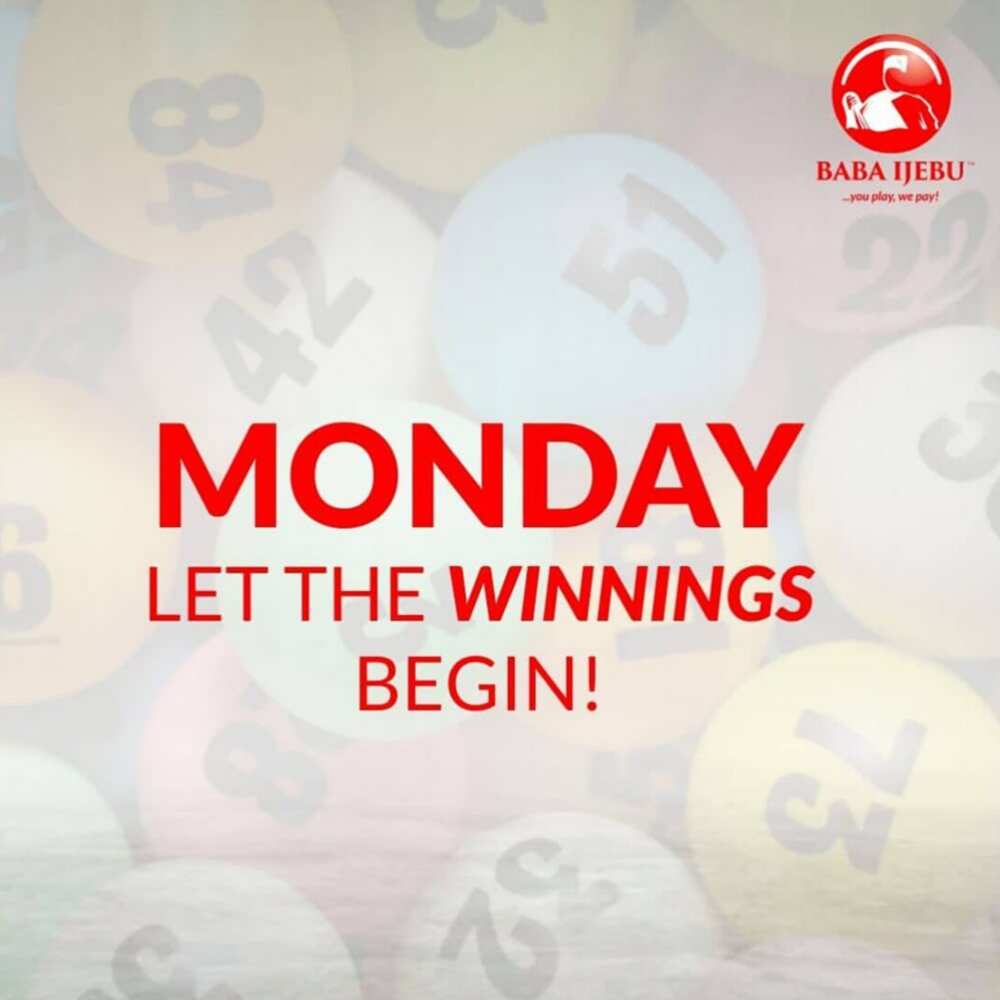 How Premier Lotto (Baba Ijebu) works
Baba Ijebu lotto is a gaming site where picking the right numbers is what counts at the end. Before playing, you must first log in or register to have an account.
How to log in/register
It will only take you seconds to log in and just a few minutes to complete the registration process.
To log in, click the LOGIN button on the top right corner of the website and fill in your details.
To register, click the REGISTER button and enter your necessary details, including username, email, and password. Confirm that you are at least 18 years old to complete the registration process.
Making deposits
Premier Lotto provides multiple options of depositing money without necessarily queuing at its shops.
Cash deposit
To make cash deposits, you must fill in a deposit slip. Currently, you can fund your online account through Zenith Bank by filling a deposit slip as shown below:
Account name: Bia Stellar Concepts and Solutions
Account number: 1013963061
Depositor's name: Your username
Amount: The amount you wish to deposit into your account in Naira

Card deposit
You can also fund your wallet using your MasterCard issued by your bank.
Once you are logged in to your account, go to your card wallet and click on the deposit link.
Enter the amount you wish to deposit and click the Continue to Payment icon.
A small window will pop up on your screen to enter your card details (card number, expiry date, and your name as written on your card).
Proceed to click the Next icon and another window will pop up where you have to enter the 3-digit security number at the back of your card.
Click the Next icon to complete the process. Some banks may require more details before completing the transaction.
Deposit via BankIT
To deposit via this method, you must have a token to complete the transaction.
Click the BANKIT option under your wallet.
Write the amount you want to deposit and click Continue to Payment.
Select the bank of your choice. Only First City Monument Bank and GT Bank are available. Click Next to proceed.
Complete the process by typing your Premier Lotto or Baba Ijebu username and password and generated token.
Do not close the window until the transaction is complete.
Unlike Betway, a similar betting company that offers 50% bonus on the first deposit of up to ₦ 20,000, Baba Ijebu gives up to ₦ 1,000 on the first deposit.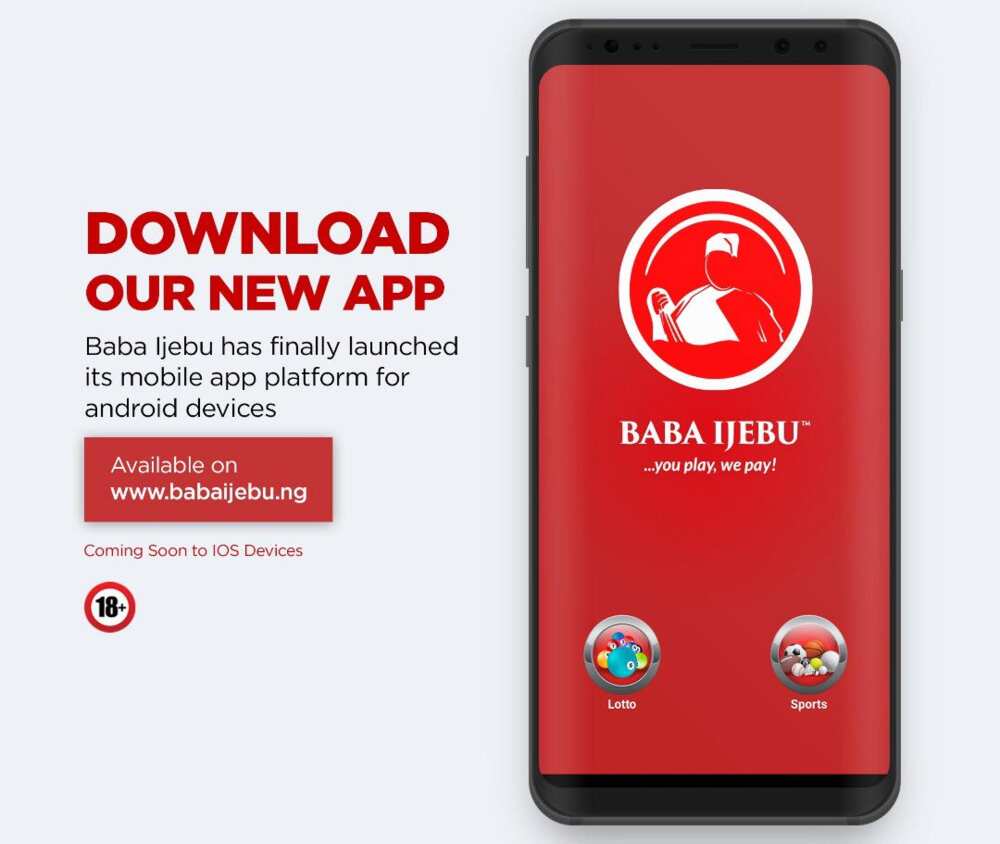 How to play
Once you have funded your Baba Ijebu account, you are now free to select a draw and your preferred numbers under the Lotto section. Each day has a list of draws and games available for selection.
NAP2 is the most popular game on the platform and involves selecting two numbers from 1-90 and placing a preferred stake for your picks. A draw will later take place in the company's headquarters, and if both numbers are drawn out, you will be paid 240 X the cost of stake or ticket. Other NAP games include:
NAP3 (3 picks) – winning 2,100 X ticket cost
NAP4 (4 picks) – winning 6,000 X ticket cost
NAP5 (5 picks) – winning 44,000 X ticket cost
There are also other Baba Ijebu lotto games that you may prefer like:
1 Banker game
Perm
Against
You can also enjoy the game on your mobile phone by dialing *755# to access the Baba Ijebu Mobile Gaming Service.
Contacts
Baba Ijebu has a reliable customer care service that is open every day. For any questions, complaints, or contributions, you can contact the company through the following means:
Email: support@babaijebu.ng
Phone 1(calls only): 09091234535
Phone 2(calls only): 01-4663270
SMS: 08090284838
The lines are active every Mondays to Fridays between 8 am - 5 pm. On Saturdays and Sundays, you can get assistance between 10 am - 5 pm.
Premier Lotto Limited company has maintained its commitment to serving customers with the best and updated services in the lottery business. Users can also enjoy the new Baba Ijebu mobile app which is available for download from the website.
The Premier Lotto app allows subscribers to enjoy playing the games on their phones without visiting browsers.
Source: Legit.ng