Morena Baccarin is a Brazilian-American actress famously known for her starring roles in Serenity, Firefly, Stargate: The Ark of Truth, Stargate SG-1, Homeland, as Vanessa from Deadpool, and for an impeccable role as Dr. Leslie Thompkins in Gotham. Her talent has attracted a considerable following on social media and has earned her a good fortune as well.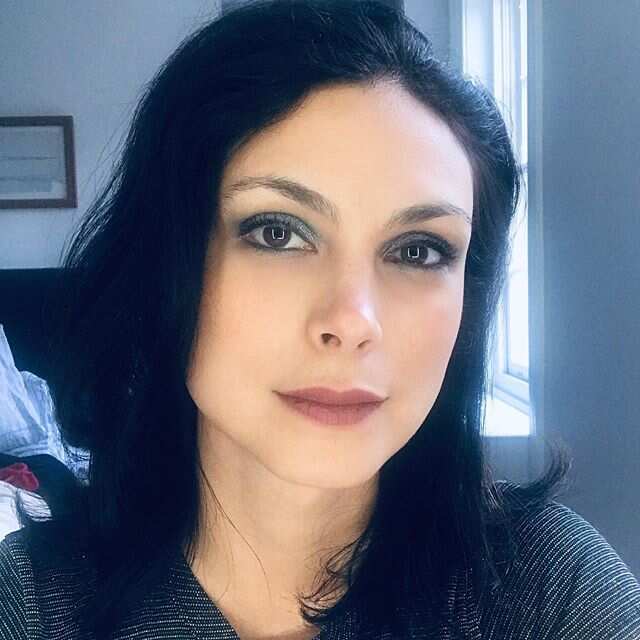 Morena Baccarin grew up in West Village and attended the New York City Lab School for Collaborative Studies. She later joined Fiorello H. LaGuardia High School of Music, Arts, and Performing Arts before going to Juilliard to study Theatre.
Morena Baccarin profile summary
Real Name: Morena Silva de Vaz Setta Baccarin
Date of birth: June 2nd, 1979
Morena Baccarin age: 40 years
Place of birth: Rio de Janeiro, Brazil
Zodiac sign: Gemini
Marital status: Married
Occupation: Actress
Nationality: Brazilian, American
Eye color: Light brown
Hair color: Black
Ethnicity: Brazilian/Italian
Morena Baccarin biography
She was born in Rio de Janeiro in Brazil on June 2nd, 1979. Vanessa from Deadpool is the daughter of Fernando Baccarin, her father, who practiced Journalism and Vera Setta, her mother who was an actress. Her name Moreno means brunette in Portuguese. She must have drawn her acting enthusiasm from her mother.
When she was ten years, she moved to New York when her father got transferred there. While in New York, Miss Baccarin worked in the theatre – The Central Park Production of Anton Chekhov's 'The Seagull'. She was an understudy of Natalie Portman and thus appeared in numerous movies.
Her acting career
She began her acting career in 2001. During the year, Morena got her first opportunity in a cleverly composed comedy, 'Perfume'. It was then followed closely by a role as a movie mover in 'Way Off Broadway'.
In the Central Park production of 'The Seagull', she worked as Natalie Portman's understudy. The year 2002 saw her appear in her first Television series drama 'Firefly' as Inara Serra.
Baccarin voiced Black Canary during several episodes of 'Justice League United' in February 2005 and featured in 3 episodes of 'The O.C.'.
She played as a transgender woman, Carmen, in an aired Pilot episode of 'It is Always Sunny in Philadelphia'.
In 2006, it was made public that she would be playing the grown up version of Adria, a recurring villain in the Stargate SG-1 season ten. She reprised the Adria role in 'Stargate: The Ark of Truth'. The same year, she also appeared in How I Met Your Mother and Kitchen Confidential.
In 2007, she featured in Heartland, Las Vegas, and Sands of Oblivion. During the following year, Morena Baccarin hot appearances came in T Takes: Morena Baccarin, Numb3rs, T Takes: Room III and Dirt.
READ ALSO: Kevin Hogan: stats, highlights, salary, net worth, wife
In May 2009, Morena's off-broadway debut came through in a television caricature, 'Our House'. She got her first lead role Anna in a 2009-2011 Series V as a leader of the alien visitors.
In 2011 in the month of May, the actress formed part of the Homeland cast. Deadpool Vanessa received a nomination for Outstanding Supporting Actress in a Drama Series at the 2013 Primetime Emmy Awards on July 18th, 2013.
Other than acting, she has provided voice-overs for Batman: Bad Blood, Cheetah in Batman: The Brave and Bold, Gideon in the series The Flash and Game master in Malevolent in 2017.
In 2015, Ben McKenzie's wife featured in Spy, an action-comedy of 2015. She acted as Karen Walker, alongside Melissa McCarthy. The following year, she acted as Vanessa Carlysle in Deadpool. In the same year, she has also featured in Gotham as Dr. Leslie Thompkins.
Morena Baccarin net worth
Morena, known as Vanessa from Deadpool, has not only attracted attention from the film industry but also amassed an admirable fortune. As at 2019, her net worth is a whopping $ 8 million.
Due to the Morena Baccarin Gotham role and for portraying Vanessa, her net worth has been on the rise.
Moreno Baccarin husband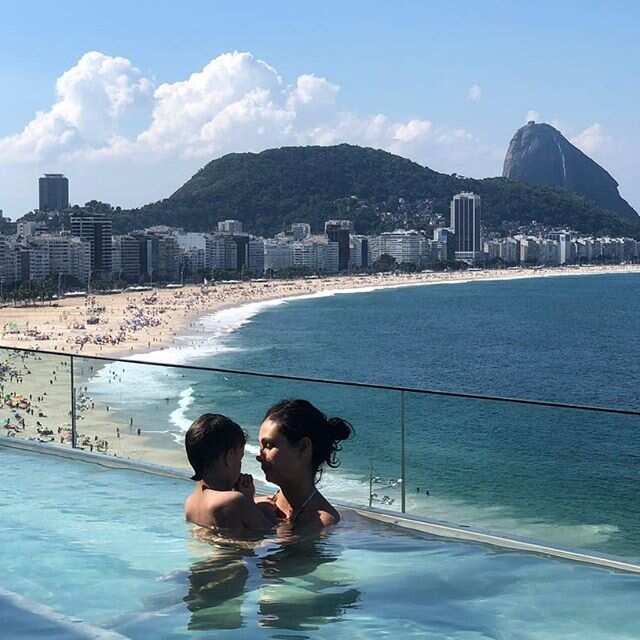 In 2011, the Deadpool girlfriend actress married Austin Chick. In this marriage, she gave birth to her first child Julius Chick on October 22nd, 2013. The marriage did not last long. After four years, Morena Baccarin husband filed for a divorce, and once it was through, she got married to her Gotham co-actor, whom she had been dating for about two years. Moreno Baccarin Ben McKenzie secret wedding occurred at Brooklyn Botanical Gardens.
READ ALSO: Tana Mongeau wiki - age, net worth and hot photos
On March 22nd, 2016, the couple welcomed their daughter Frances Laiz Setta Schenkkan.
Morena Baccarin measurements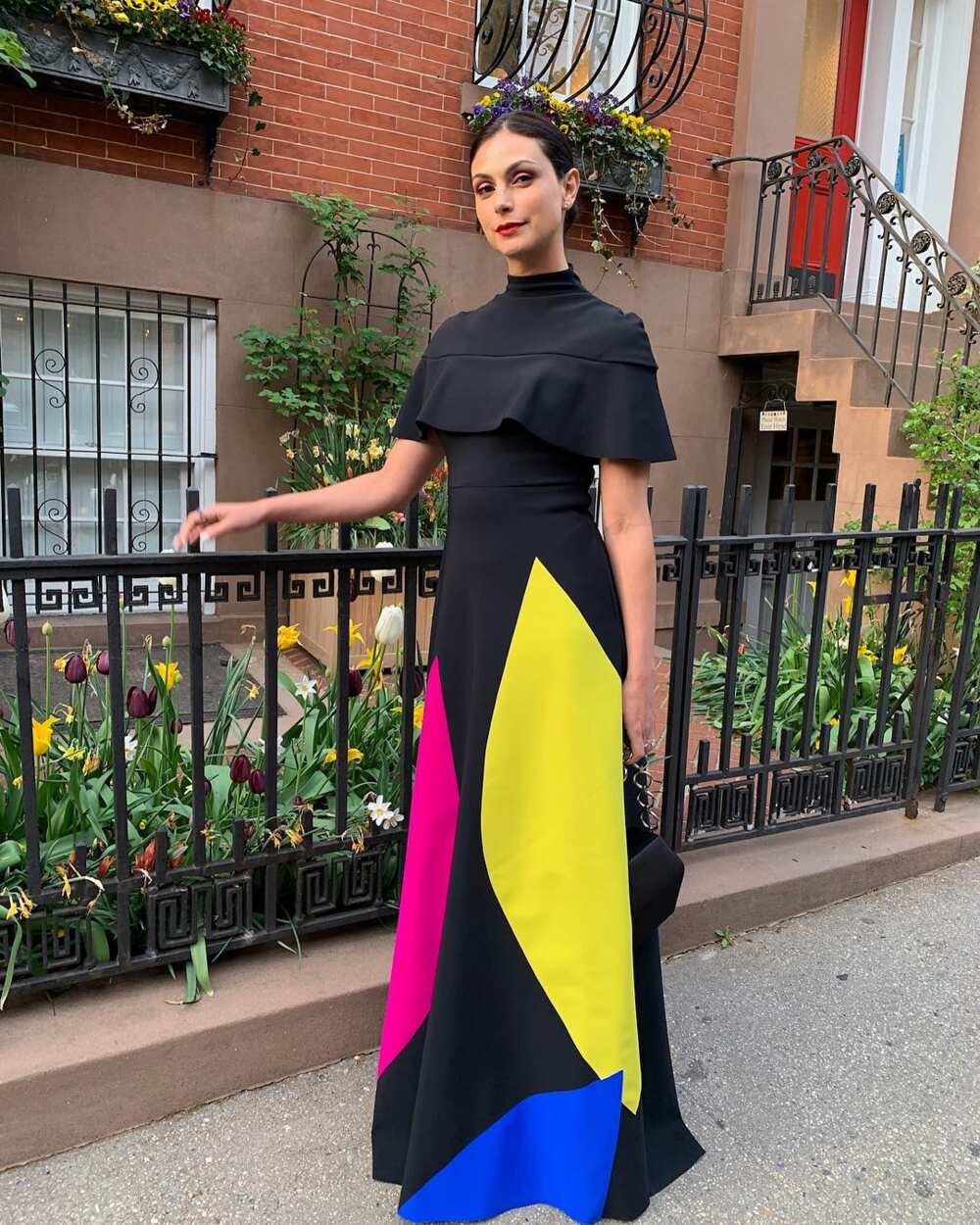 Morena Baccarin height: 1.71 meters or 5' 7.5"
Weight: 125.6 pounds or 57 Kg
Body type: Slim
Body measurements: 34-24-37 inches
Bra size: 32B
Shoe size: 7.5 (U.S.)
Dress size: 6 (U.S.)
Morena Baccarin's popularity has risen thanks to her fabulous roles. Her acting and voicing career has generated an admirable fortune as well.
READ ALSO: The life and death of David Berman