Famous comedian, Maraji, set the social media ablaze with her post on Instagram Stories she seemed to glorify Jesus on Salah day. The post caused havoc on social media with people airing different opinions concerning her sentiments.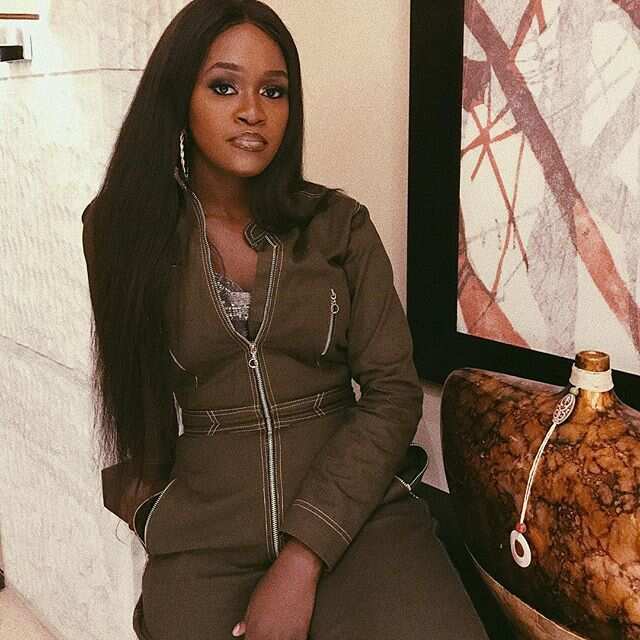 Maraji, whose real name is Gloria Oloruntobi, is a Nigerian comedian who enjoys a massive following on social media. Thanks to her popularity, she has an audience from across all religions in Nigeria, and beyond. Therefore, for a person of her stature, a statement exalting one religion and demeaning another would predictably cause different reactions among her numerous followers.
On the dawn of Salah day, most Muslim brothers and sisters expected messages of merry and goodwill from their Christian counterparts. However, that was never to be. Gloria Oloruntobi, AKA Maraji, in a post on Instagram Stories, decided to share her religious sentiments that were seen by many as one uplifting Jesus at the expense of the other religions. The move was not taken lightly by the Muslims and Christians as well.
READ ALSO: When is Sallah holiday in Nigeria in 2019?
The Insta Story which read 'There is only one way to heaven, No Allah, No Buddha, No Krishna, No Evolution, Only Jesus', brought about mixed reactions on social media and more so from the Muslim community.
Maraji seems to be unapologetic about her statement but claims she did not mean to be offensive. As though the post was not enough, the comedian twisted the stabbed knife by further posting another one which read, 'Not trying to offend anyone but the truth is quite offensive', and she has shared more posts supporting her standpoint.
Ada, one of her followers, expressed utter disappointment in her terming her opinion as offensive. She says that if Maraji was to preach Christianity and Jesus without slamming other religions, then she could probably win more souls. Besides, she says people should be allowed to practise their faith because, in the end, God is the only judge.
To some, the post was not new. However, the harsh reactions were uncalled for because the rude tweets only depicted pretence as the rift between Christianity and Muslims was extensive and their differences like day and night.
Another expressed support to the comedian's sentiment terming Jesus as God and went as far as quoting John 10:30, which say 'I and my Father are ONE'. So according to him, any Christian who is against Maraji's post knows nothing about Christianity.
READ ALSO: Ramadan: history, meaning and purpose
As expected, some followers ran to her defence, slamming those who felt offended by the post. According to a tweet, one said that thinking that what Maraji said was offensive is like saying Christianity is offensive. She went further to rebuke why the Muslims felt offended and yet they have said what they believe, and that they do not believe in Jesus.
As you see, opinions divided, some supported Maraji and others were against such impetuous remarks.
Maraji is not new to controversies. Last year, the comedian set Twitter ablaze with a performance of 'Jesus embarrass Wo Mu', a song originally sung by Chinyere Udoma. So the tweet might not have shocked some followers.
With a lot of tweets flying from all corners, Maraji has perhaps been the most searched person on Twitter in Nigeria. However, religious differences are not new. Different sentiments have been expressed in support or condemnation one religion and the other. Maraji's post on Insta Stories is just a continuation of what was started before and has been in existence.
READ ALSO: Eid al-Adha 2019 Nigeria: time and dates