10 best Netflix movies to watch in 2019
Do you have a list of Netflix movies that you can use when picking a film for a movie night with friends or family? If not, there is no need to worry as we got you covered. Once you understand the significance of spending quality time with the people that matter, you will take time and invest in finding films that everyone will resonate with.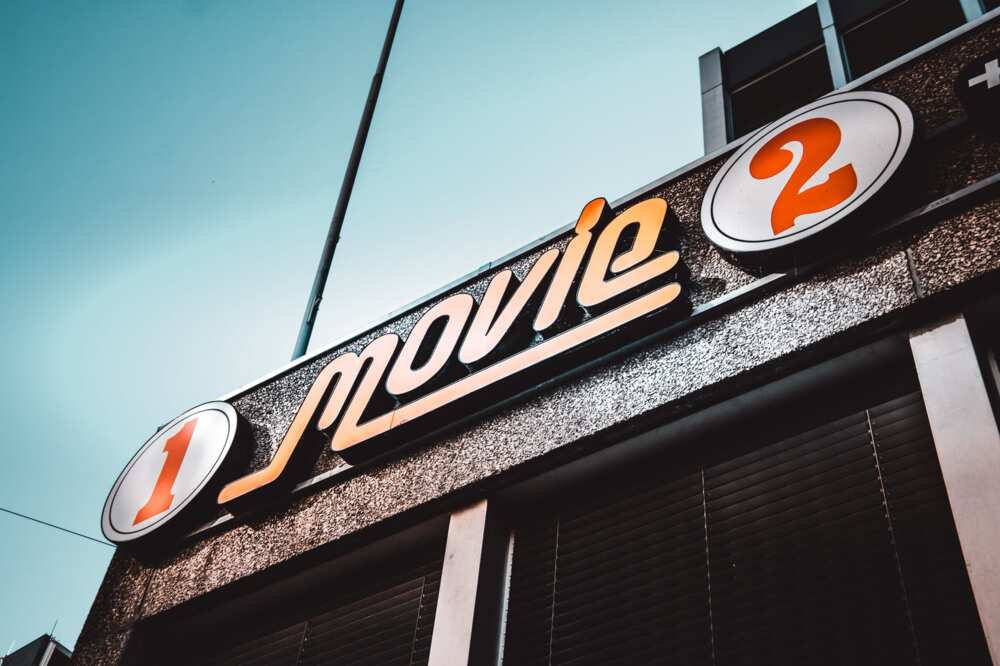 With lots of options out there, anyone can come up with a quick list of movies for their friends and even family, more so when kids are involved. Know your friends and understand what they love, and you can never go wrong with the choices you make.
The best Netflix movies
What Netflix movies would we recommend? This is a difficult question to answer considering that different people like different things. However, when you are compiling a list of new movies, or even old ones, for a mixed audience; then you need to choose neutral movies. Check out the following 10 best movies on Netflix you must watch in 2019.
1. Disney's Mary Poppins Returns
This is probably one of the best Netflix movies today if you have the entire family in mind. From the first version of the movie, this second one is what you would describe as perfection. It feels good to be a child again despite the pressure of being a father with no wife to look after the children. Is it true that everything is possible? The only thing we know for sure is that magic will always return, Mary Poppins did.
Thanks to this movie, kids can believe that anything is possible. You will enjoy the fact that it is appropriate for everyone in the family and makes an excellent choice for the family movie night. No censoring needed.
2. Your Iron Lady
You will definitely agree that this one would be a relevant choice out of all Netflix 2019 releases. The story is that of a woman who makes a hard choice to leave her abusive marriage only after a year of arriving in the US. It would be perfect to watch this film with someone who is indecisive. Sometimes you just have to make the hard choices in life. It does not matter how long you were in a fix. This is exactly what Teresa, a mother of four, did even after being married for 22 years.
3. The Gangster, The Cop, The Devil
As one of the good movies on Netflix, all you need to do is gather your action-loving friends, especially those who do not mind subtitles. It is one of the Korean movies on Netflix that will keep you hooked. Even before you understand what happens next, another action-packed scene comes up.
4. I Am Legend
Even though it is 2019, this 2007 movie makes it to the best 2019 movies to watch with friends. It is especially excellent for thriller lovers. In a lonely world as a sole ranger, years after a deadly plague kills almost all of humanity, and with the remainder being transformed into monsters, only one survivor remains in New York City and bears the weight of it all. He must struggle to find a cure if his life is to be guaranteed.
READ ALSO: Trevor Jackson bio: Age, height, songs
5. Obsessed
Another one from long ago, almost a decade back. One professional and successful man with a beautiful wife gets his ideal life threatened when a temp in his office reveals herself as a stalker. The wife finds out, and it is payback time, especially when their kid is taken. Here is a great thriller to watch with your girlfriend.
6. The Golden Compass
This is one of the top movies on Netflix that would make a perfect choice for your family. In a wondrous parallel world full of witches soaring the skies and Ice Bears ruling the frozen North, a special girl is given a unique destiny which is to hold and protect the universe's fate.
Belacqua (Dakota Blue Richards) is automatically made the keeper of the Golden Compass, thus exposing her to immense danger as she discovers the reality of her world and others, beyond it being threatened by the evil secret plans of one Mrs. Coulter (Nicole Kidman). She seeks the help of Lord Asriel (Daniel Craig) together with a group of not-so-regular friends, all of whom get ready to stand by her side as she embarks on a special quest. While at it, she gets to celebrate friendship and build courage despite all odds.
7. Monster House
D.J. Walters may be 12, but he still has an overactive imagination, at least that is what people think. In his mind, he is convinced that the neighbouring haggard, crabby neighbour Horace Nebbercracker, responsible for terrorizing kids in the neighbourhood is behind Mrs. Nebbercracker's disappearance. After all the toys touching Nebbercracker's property disappear almost immediately as they get swallowed by his house, D.J. wears the investigator's hat and gets to work. Unfortunately, no one believes him at first, not even Chowder, his best friend. What they do not know is that D.J. is truthful and not really imagining all of it. It is about to get so much worse too. You and the kids will love the thrill that this film brings.
8. The Void
If you love horror movies, then this would definitely be one to consider. You will get chills and have that cold sweat trickle down your spine.
9. Moon
Moon is counted as one of the greatest movies you could watch. After three years of manning a moon base, Sam Bell is excited at the prospects of heading home. The thoughts of his waiting family have kept him strong all through. His companion on tour has been a robot, GERTY (Kevin Spacey).
The movie is a perfect delivery and execution of a performance that conveys desperation resulting from being too lonely for way too long. The lessons herein are those that you can resonate with.
10. I Am Mother
The list of the best movies on Netflix 2019 cannot be complete without mentioning this stellar performance. Gather your Sci-Fi loving friends and enjoy this thriller about a teenage girl (Clara Rugaard), one of the first new-generation humans that have been raised by the 'Mother' (Rose Byrne), a robot that was specially designed to ensure that the earth is repopulated after humankind gets extinct. The two have a unique relationship that is threatened when an injured stranger (Hilary Swank) arrives with information that makes Clara question everything she has been told by her Mother regarding the outside world and what her true intentions really are.
With so many Netflix movies to watch, no one should be bored. Get your popcorn ready and make yourself a pot of coffee before you get comfortable on your couch. Invite friends if you need company.
READ ALSO:
Yara Shahidi bio: age, net worth, parents, is she dating anyone?
Best Christian movies of all time
John Okafor's biography and best movies
Source: Legit.ng