CNN Brianna Keilar bio: age, pregnancy, husband, divorce, net worth
Brianna Keilar is a famous name in the news and journalism field where she has established herself as a veteran. She is both intelligent and beautiful. Moreover, she is not only good at her work but is also a wonderful mother and wife. She gives her all whenever she gets an opportunity.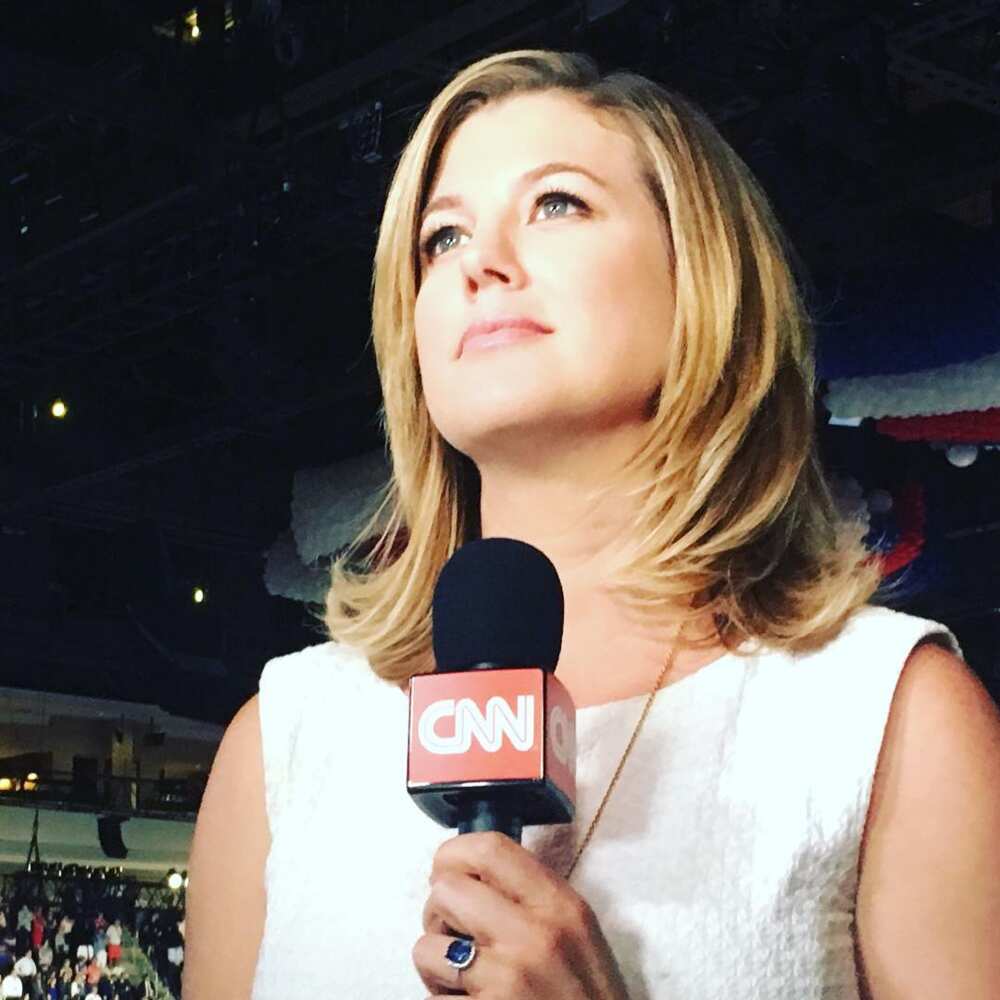 Where she is in her career, is as a result of sheer hard work. She is a true definition of nothing is impossible as long as you give your best. She is a very private person, especially with her personal life. The public does not know a lot that goes on in her life.
Profile summary
Full name: Brianna Marie Keilar
Age: 38
Date of birth: 21st September 1980
Birthplace: Canberra, Australia
Profession: News anchor and correspondent
Marital status: Married
Child: 1
Eye colour: blue
Hair colour: blonde
Weight: 55 kg
Height: 5 feet 3 inches
Religion: Christian
Nationality: American/Australian
Ethnicity: White
Zodiac: Virgo
Net worth: $8 million
Brianna Keilar bio
She was born on 21st September 1980 in Canberra, Australia. Her full name is Brianna Marie Keilar. Her mother is Mariam who is of American descent while her father Glen is of Australian origin. In 1982, they all moved to the United States.
For high school, she went to Mission Viejo High School and graduated in 1998. Later, she joined the University of California and graduated in 2001. She received both her bachelors' degrees in Philosophy and Mass Communication later the same year (2001).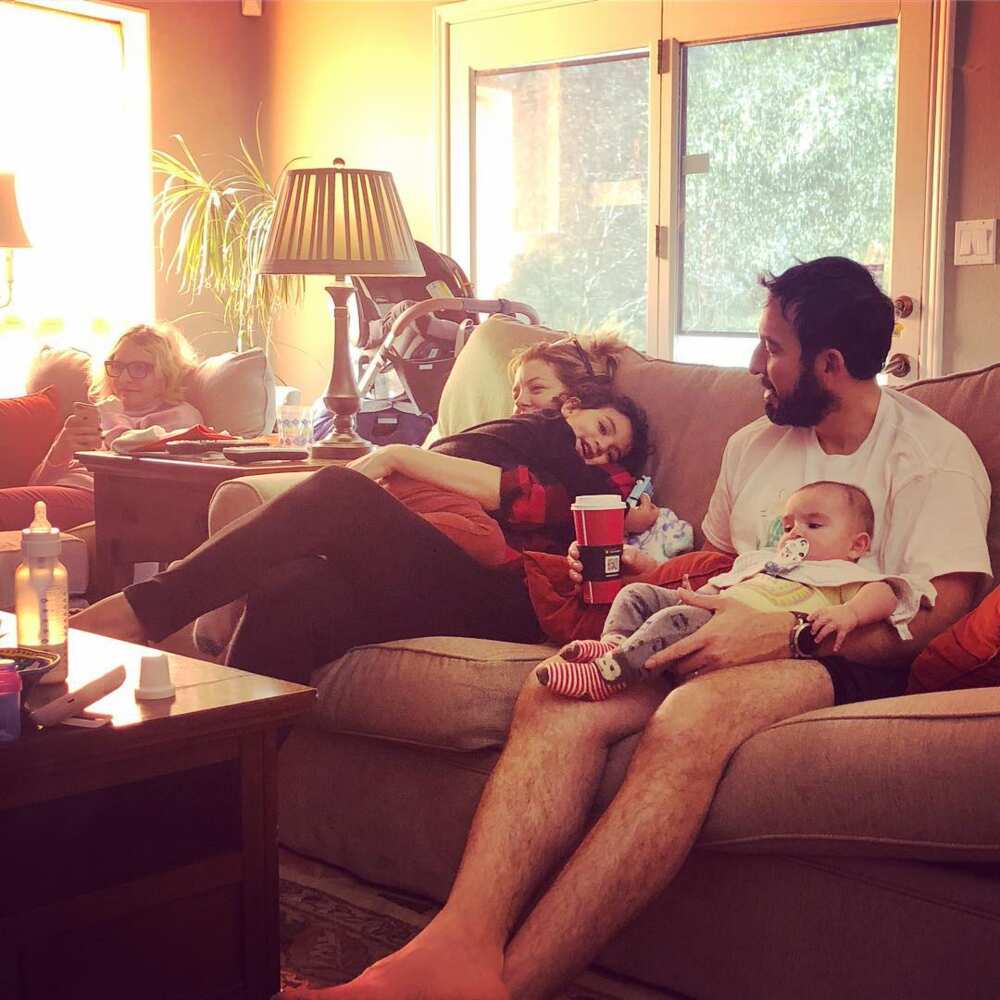 Brianna Keilar pregnant
Brianna Keilar Fernando Lujan have been blessed with a baby boy. Brianna Keilar baby, Antonio Allen Martinez Lujan, is their firstborn son. He was born on 8th July 2018. Her husband has an older son, Teddy Lujan, from his previous relationship. The journalist does not shy of showing the world her beautiful family. Despite her busy schedule, she can spend quality time with her family during her free time.
Is Brianna Keilar pregnant again? No, she is not expectant.
CNN Brianna Keilar
She kicked off her career as an assistant in production and operation at KTVU Channel-2 for the post. Previously in 2001, she had worked as a General reporter at KIMA-TV which is in Washington. She had also worked as a radio personality and host while still at KIMA-TV. She hosted the Too, Blue, Billy, and Briana: The Morning Zoo on KFFM radio on station number 107.3.
In 2003, she made a bold move to relocate to New York. Her reason for relocating to New York was to become a producer, reporter, and anchor at CBS news on MTV-U. She was able to fulfil her dream of working as the CBS News overnight main anchor at the age of 23 years. She then became a freelance reporter at CBS for the weekend program evening news. By the time she was joining CNN, she had gained enough experience and is now a veteran.
At CNN, she worked hard and covered important stories such as the Virginia Tech massacre in 2007. Currently, she is an experienced host and a senior political correspondent. She is also a miscellaneous assignment and White House correspondent.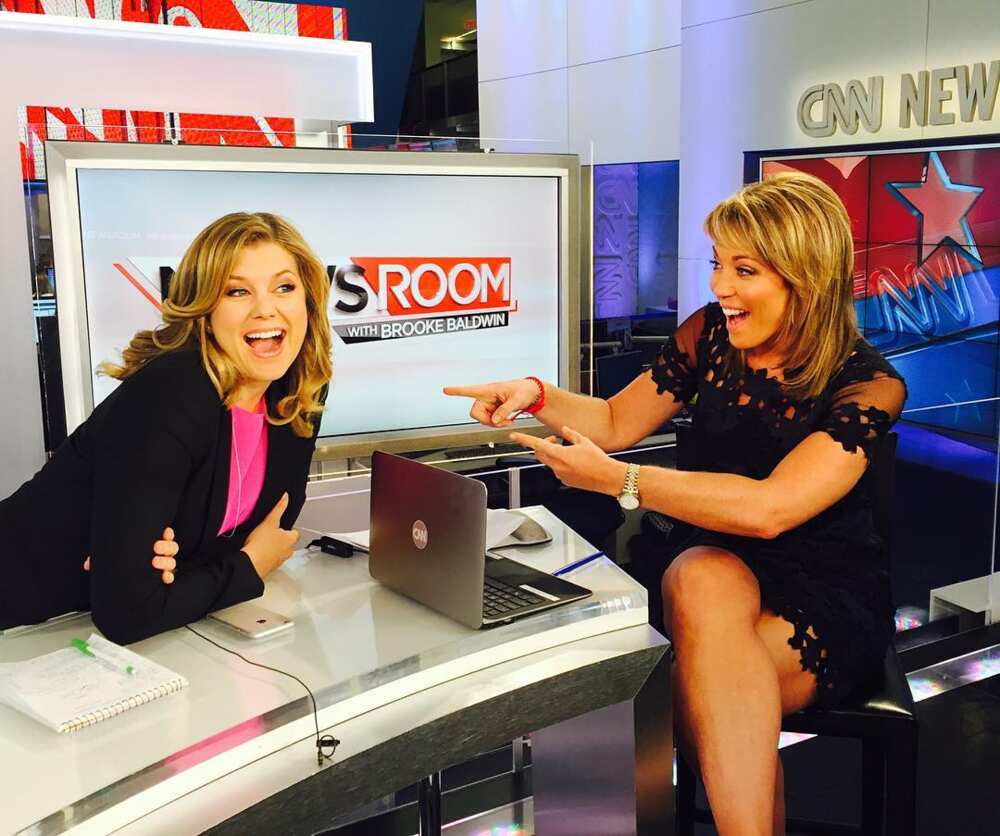 Brianna Keilar age
The hot and sexy American journalist will be turning 39 years later in September. She has taken care of herself hence maintaining a youthful look. Many people would still think she is in her 20's.
Brianna Keilar net worth
This diva has earned a lot of money from her long-serving career. Her total earnings are from her reporting and appearances in different places globally. Her accumulated earnings are estimated to be 8 million US Dollars.
Brianna Keilar salary
She has worked for long at CNN. The estimated pay scale for a news anchor at CNN is $64,367. Her current position as a senior correspondent can accumulate to a higher salary than that.
Brianna Keilar height
Her body physique is admirable. She weighs 55 kg and is 5 feet 3 inches tall. The blonde bombshell looks stunning with her blue eyes and has beautiful blond hair which she flaunts a lot. She also loves exposing her gorgeous legs.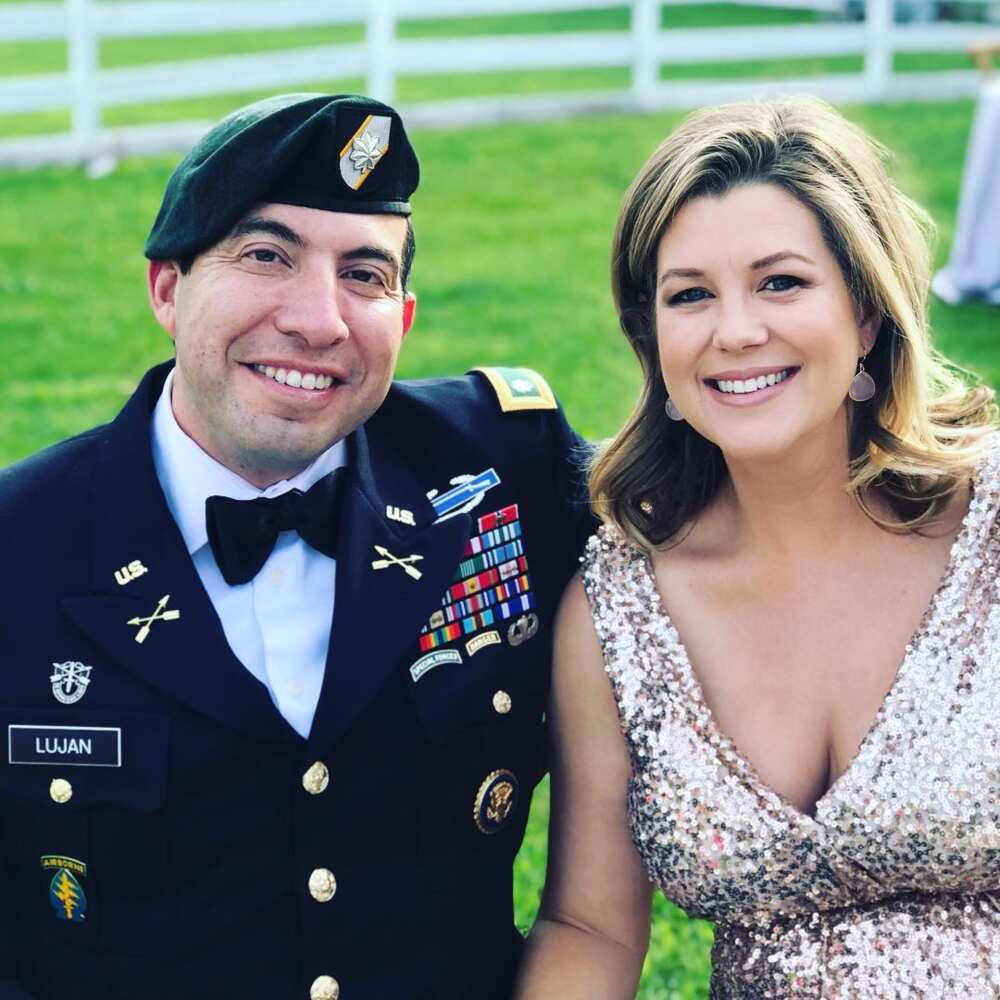 Brianna Keilar divorce
Dave French and Brianna Keilar married on 2nd May 2009 at Sedona Arizona. Their honeymoon was in Panama. For seven years, the marriage seemed okay, and there were no rumours of any kind until Dave started missing in the wife's photos. The couple separated at some point and quietly divorced.
In July 2016, Fernando Lujan Brianna Keilar got engaged. She broke the news of their engagement via Facebook. Brianna Keilar husband is the National Security Council director to the Afghanistan & Pakistan offices. They had both met four years earlier at a 'post-work happy hour'. Brianna Keilar wedding with Fernando was in December 2016, Los Angeles 2 days before New Year.
For anyone to become successful, it is essential to be focused, work hard, and persevere. All these are evident in the life of Brianna Keilar. She does not allow anything to interfere with what is fundamental to her.
Source: Legit.ng