Enji Night is a professional cosplayer from Hungary. She also doubles up as a professional model who has managed to earn thousands of followers as an Instagram celebrity and model. Apart from modelling, Enji is also a skilled costume designer based on her numerous cosplay roles. She is also one of the female gamers from Budapest.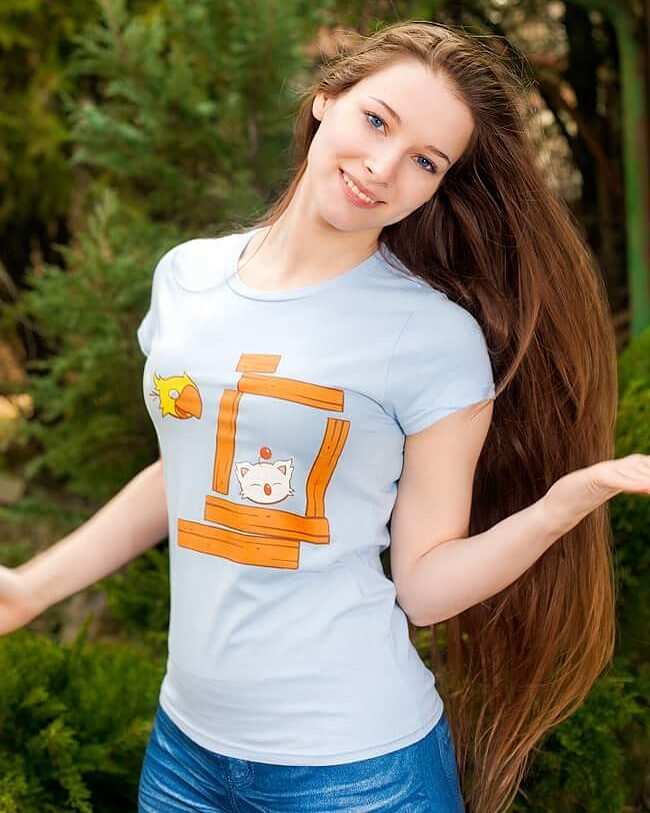 Enji Night is one of the most excellent cosplayers that you will ever meet. As a beautiful woman, her gorgeous and sizzling photos on social media platforms has earned her international recognition as an Instagram model and star. Enji Night creativity has enabled her to rock some of the greatest movie, fantasy, and gaming cosplay characters ranging from "super-woman" to "Harley Quinn." A look at her Instagram photos, you will see perfection in the field of costume making, cosplay, modelling, and beauty at its best.
Enji Night profile summary
Real name: Anna Redei
Nickname: Enji Night
D.O.B: 30th September 1991
Age: 27 years
Zodiac sign: Libra
Height: 5'5''
Enji Night real name
Despite her popular cosplay name as Enji Night, the model's official birth name is Anna Redei. The beautiful Instagram model was born and raised in the city of Budapest in Hungary. Enji is quite public concerning her professional modelling and cosplayer roles.
On the other hand, she is quite a private lady when it comes to information concerning her early life, family background, and early school life. Enji Night boyfriend is also unknown as she uses social media only for her career focus and not for a personal status update. As a young girl, Night reminisces that she was a lonely and shy girl.
Enji Night age
Enji birthday happened to have fallen on a Monday, 30th September 1991. As a result, the Instagram model is one of the most beautiful and talented Hungary models at just 27 years of age. As a young girl, Anna Redei developed a great interest in contemporary trends and various creative designs. She decided to follow her dreams hence registering for a fashion design course while in college. This was the genesis of her career as she got a lifetime chance of venturing into the world of fashion, where she was equipped with in-depth knowledge and understanding of the fashion industry.
READ ALSO: Yovanna Ventura bio: age, nationality, before and after pictures
Enji Night cosplay
Currently, Enji Night's popularity in the field of cosplay has steadily grown based on her different costume designs and versatility in imitating different female comical characters. A flashback at her past life, Night made her debut as a professional cosplayer at a tender age of 18 years. This was back in 2009.
Just like most young 1990s children and youth, Anna Redei loved to watch anime comics and cartoons. This played a significant role in her cosplay career where she majorly imitates different female anime characters. Anna also fancied playing online games like most teenagers. Her only difference from other kids is that anime clothes designs much attracted her. That little spark later developed to appoint where Night is travelling to different nations and events based on cosplay photo-shoot activities and events.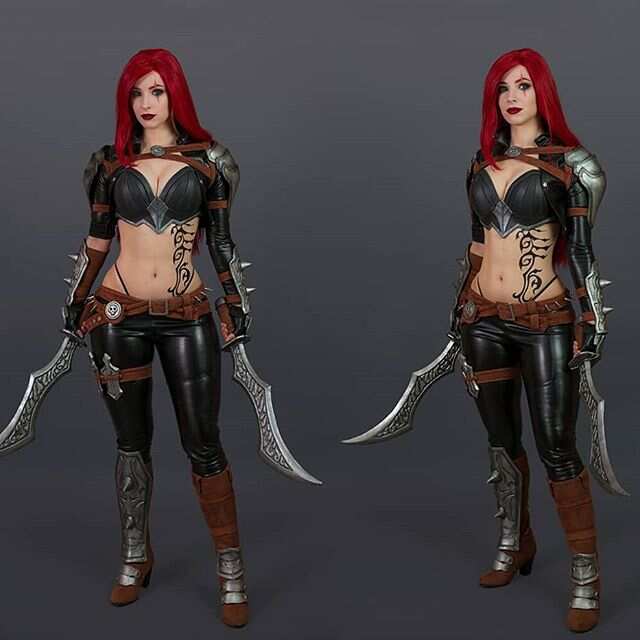 In the year 2011, Anna decided to take her cosplay action to the different social media platforms. She opened her YouTube channel to showcase her talent to the whole world. Based on her reasons, she has just managed to post a maximum of 9 videos. These include various videos showcasing her cosplay photo-shoot sessions.
In one of the videos, she showcases all that goes around in one of her successful photo-shoot based on the film "Resident Evil." She also uploaded an interview video of her with Viva TV where she explains her cosplay profession and shows how she designs different costumes. She said that she looks upon American celebrities like Lady Gaga who is an excellent musician and costume performer. Anna went ahead to say that the Cosplay profession has enabled her to participate in numerous contests under the two major categories. The first is all about the individual's costume while the second is about cosplayer performance based on their adopted costume and character. Her YouTube videos have attracted a large number of universal fans reaching over 500,000 views and over 16,185 subscribers.
Cosplay inspiration
Night is one of the few people that are keeping alive some of her home country's, Hungary, traditions when it comes to costume design and cosplay. She explained that she loved wearing beautiful costumes as a little girl. In her state of Hungary, specifically Mohacs town, cosplay was part of their traditional rituals. Night explained that over the years, the locals used to hold the "Busojaras" also known as "The Hungarian Festival That Scares Winter Away." The idea was that people would wear different scary costumes that were believed to scare away winter as they welcomed good spirits of spring. Currently, the six-day festival is still practised towards the last week of February.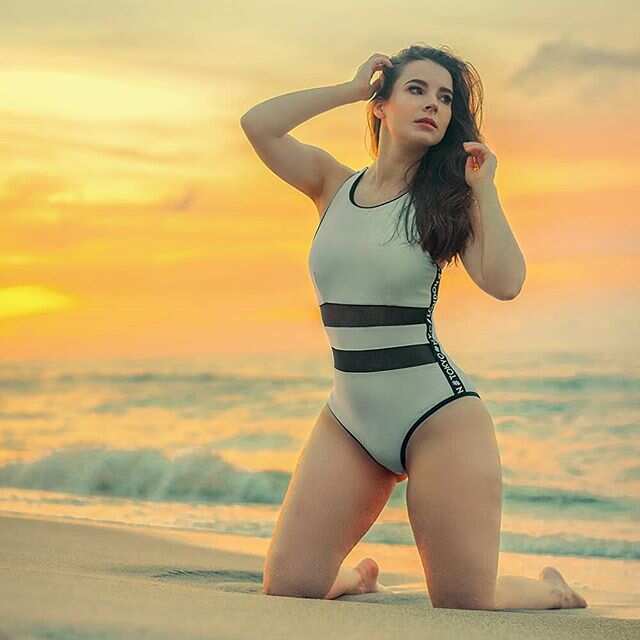 Anna has managed to gamble between her cosplay roles and modelling. Enji Night hot photos and videos are all over her various social media platforms. This has made her attract a large number of fans, supporters, and followers who are in love with her costume creativity, beautiful physique, and incredible angles. On her Instagram, she has over 727,000 followers, over 76,000 followers on her Twitter handle, 509,255 followers on Facebook, and over 2 million page views on Deviant.
Enji Night measurements
As a beautiful model, Enji Night height is 5 feet 5 inches and possess a gross body weight of 121 Ibs. She also has gorgeous long brown hair, blue eyes, and an hourglass body shape. With such beauty, talent, and passion, you better believe that Night is here to stay and continue making bold steps in her cosplay and modelling career.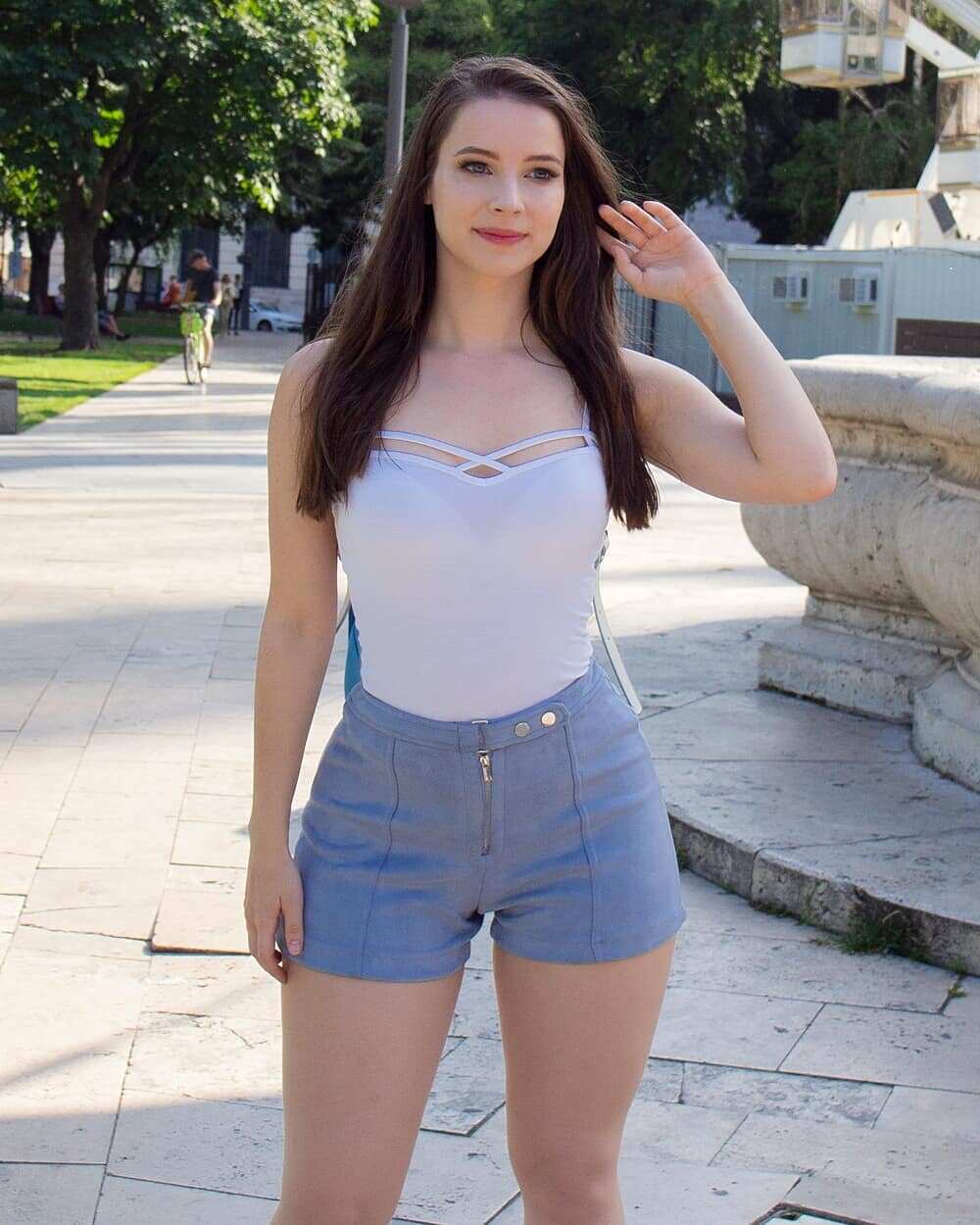 Enji Night is one of the most successful cosplayer, models, and Instagram celebrity from Hungary. Her love for beautiful costumes, fashion, and design inspired her professional dream come into reality. Night is known for her masterpiece cosplay themes that have earned her thousands of international fan-base through her social media platform.
READ ALSO: Derek Jeter wife Hannah Davis bio: age, height, parents, nationality, baby