GMA Lara Spencer bio: age, height, salary, net worth, husband
Do you know Lara Spencer? This beautiful and ever-smiling woman is well known because of the Good Morning America show. How has she managed to achieve such success in her field?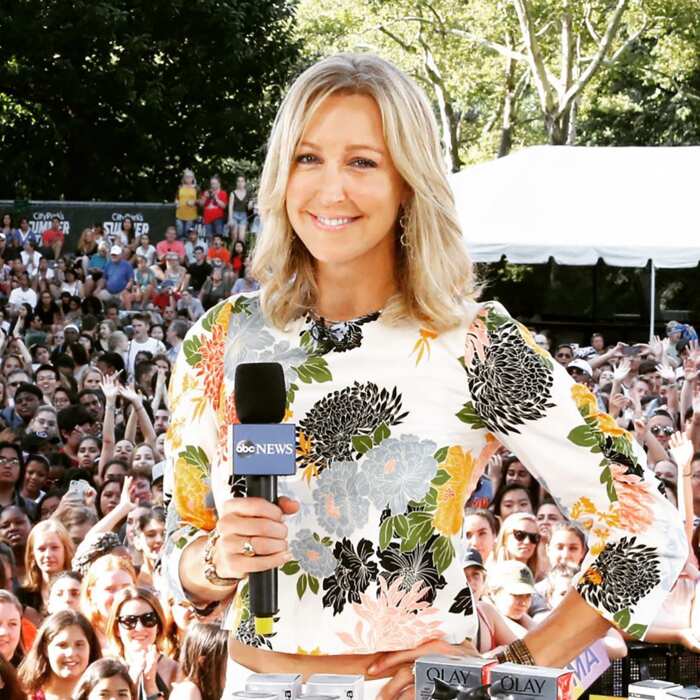 This woman knows all about journalism. It seems that she has reached all heights in this area. Keep reading, and you will find out what she has achieved.
Lara Spencer profile summary
Full name: Lara Christine Von Seelen
Date of birth: June 19th, 1969
Age: 49 years old
Birthplace: Garden City, New York, USA
Marital status: David Haffenreffer (2000-2015), Rick McVey (from 2018)
Nationality: American
Height: 177 centimetres (5'9'' feet)
Profession: Television journalist
Social networks: Instagram, Facebook, Twitter
Lara Spencer bio
Lara Spencer biography is an example of journalistic success. She was born on June 19th, 1969, in Garden City, which is located in a suburb of New York. She received her education in her hometown and a college degree at Pennsylvania State University. There she received a journalism degree. Back in school, she was engaged in athletics, namely springboard and platform diving. She was recognised at the national diving competition and invited to the American athletic team.
Her career began in 1991. The woman joined NBC, where she gained journalistic experience and proved to be a very talented person. Soon, she was invited to work on WDEF-TV in Tennessee, where she learned how the entire journalistic team works, fulfilling assignments from a reporter to a news van driver.
READ ALSO: How much is Vanna White worth? Host's salary, age, partner, children
A year later, the woman started working on News 12, and two years later, she was already reporting on WABC-TV. In 1999, her life changed: she became the chief correspondent of the television station ABC in the program Good Morning America. The woman has succeeded everywhere, for example, in writing. Her books I Brake for Yard Sales (2012), and Flea Market Fabulous: Designing Gorgeous Rooms with Vintage Treasures (2014) are very popular.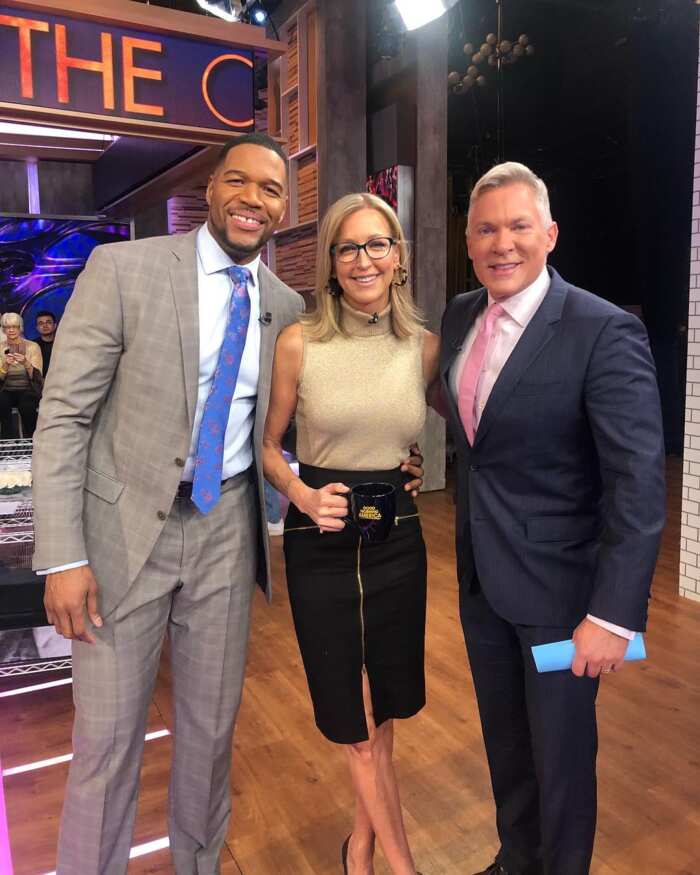 How old is she? Her age is 49.
Lara Spencer net worth
She has a brilliant career in the sphere of journalism and mass media. According to wealtholino.com and informationcradle.com, her net worth is $6 million, and Lara Spencer salary is $3 million.
How tall is Lara Spencer?
She has a very attractive and toned body. Lara Spencer height is 177 centimetres or 5 feet 9 inches.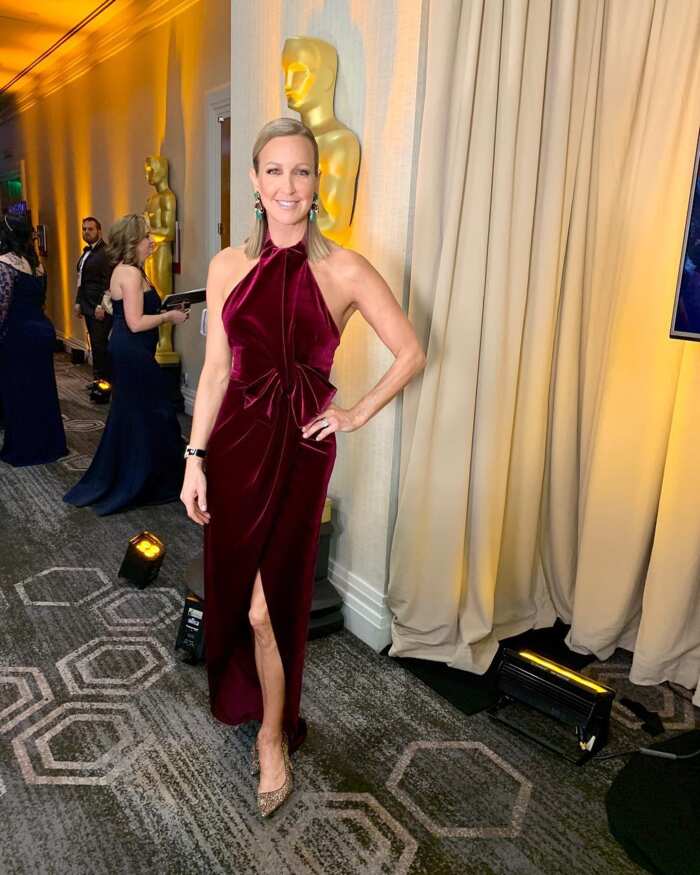 She is a reputable person; therefore she is often an honoured guest at many celebrations and her opinion is important in modern journalism.
Is Lara Spencer married?
This TV host of Good morning America was married twice. Her first husband was CNN journalist David Haffenreffer. They tied the knot on September 30th, 2000. They gave birth to a son of Duff (2002), and daughter Kate (2004). In 2015, the couple announced that they were breaking up. Their divorce was formalised in June 2015.
On September 1st, 2018, the woman got married a second time. Lara Spencer husband at the moment is Rick McVey, chairman and CEO of MarketAxess.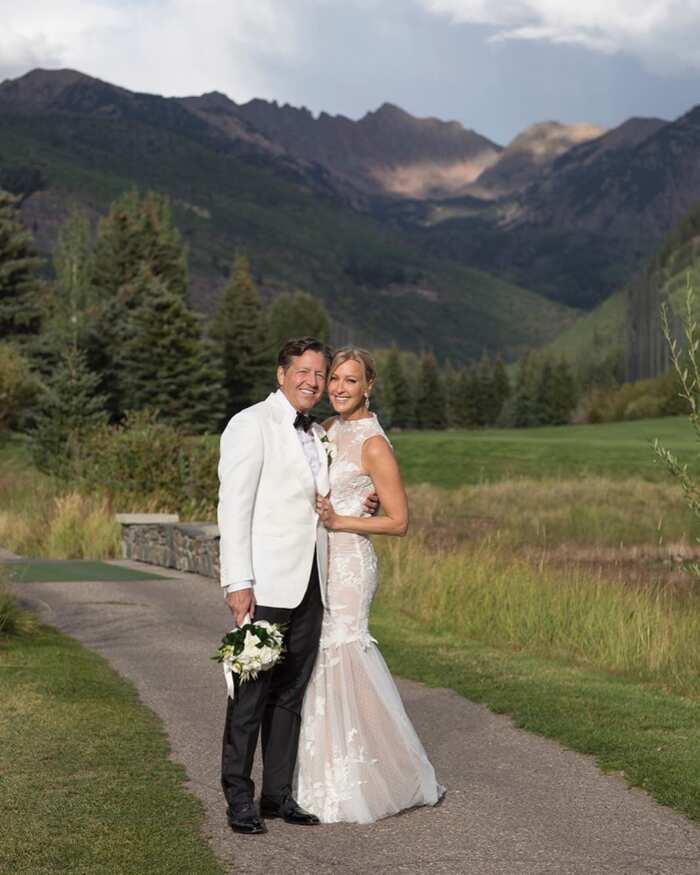 Lara Spencer is known worldwide as the host of Good Morning America. In addition to journalistic activities, she is a happy wife and loving mother.
READ ALSO: How much is Jay Leno worth? Comedian's age, height, wife and car collection
Source: Legit