20 best old and new Ghana gospel songs
Ghanaian gospel performers produce amazing songs that stay in our hearts for a long time. Those compositions melt our souls with their beautiful melody and incredible vocals of the performers. Which songs are the most beloved ones among the lovers of gospel music? Check out some memorable Ghana gospel songs 2018, as well as the older ones!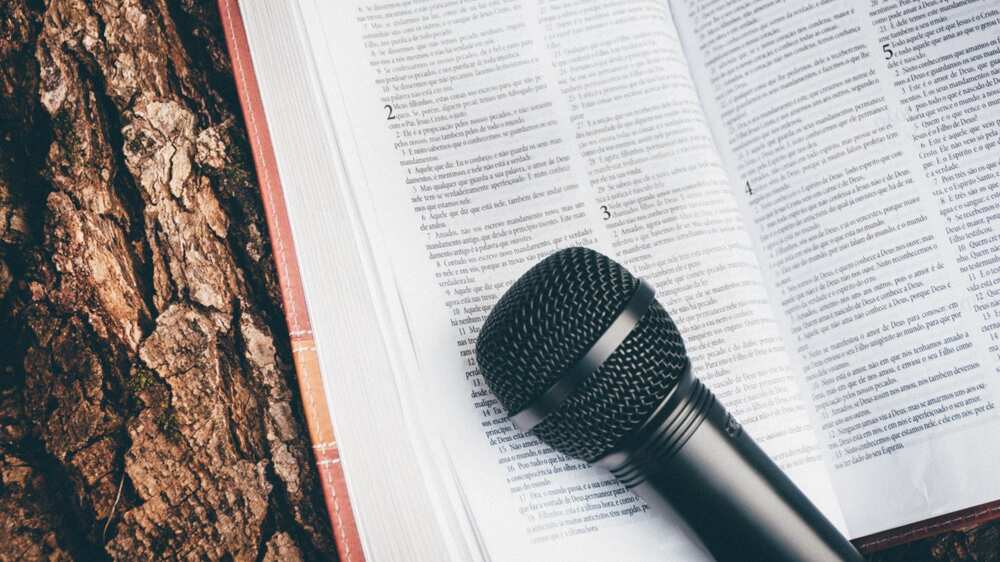 Gospel songs in Ghana are extremely popular because they speak to every single person and depict feelings that a believer experiences during their connection with God. Today, the gospel industry is really blossoming, because so many talented musicians are switching to this music style and are bringing some rhythms and motives from the other genres as well. Today's gospel songs from Ghana combine the most extraordinary music styles that the old gospel fans would have never even imagined. New gospel songs in Ghana feature the elements from such genres as Afropop, reggae, and indigenous African melodies. It takes a lot of work and emotional investment to produce a gospel track, and only the most dedicated artistes can forever remain in people's memory and hearts.
Ghana gospel worship songs mix
The diversity in gospel music is awe-inspiring. Even though different musicians release a variety of songs which seem entirely unlike each other on the first glance, they are all united under the conventional notion of gospel music. All these songs carry the same message to people: they worship God and encourage listeners to do the same thing. Gospel songs are sentimental and touching, and they remind a person of their purpose in life, that is why African people love them so much.
There are a few different types of gospel songs. For instance, acoustic worship music has traditional folk vibes and is prominent for the use of string and wooden instruments for the support of vocals. At the same time, contemporary worship music is known for uniting a few genres. The contemporary songs that focus on praise are lively and marked by clapping and dancing, while worship songs are slow and emotionally charged. No matter what is the style, gospel music is always firmly focused on God and the Christian lifestyle.
Now, we will talk about some of the most popular and loved religious songs in the country. Since these melodies are timeless, there will be some Ghana gospel songs 2019 and old gospel songs in Ghana. You will be able to listen to them and have an intense experience of magnificent worship music.
Top-20 timeless Ghana worship songs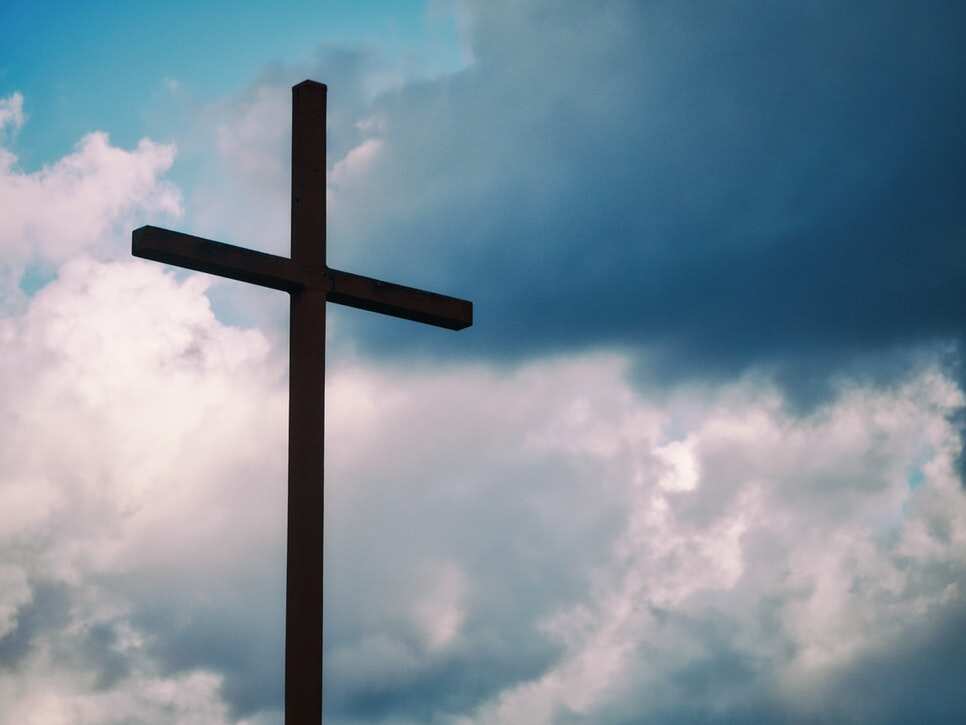 This list contains the most impressive and unforgettable songs by Ghanaian musicians in the gospel genre, regardless of the music style they are written and performed in. The year of their release also plays no role, because we included both old and new musical compositions. We are sure that every lover of gospel melodies will find something in this list that would resonate with their inner state.
1. Noble Nketsiah - Woye Owura
The well-known gospel performer Noble Nketsiah, who went against her mother's wishes and chose to become a musician instead of getting a medical education, proved to have followed the right path in the end. The song "Woye Owura", which translates to "You Are Lord", is a composition from the sixth album of Noble Nketsiah. The lyrics are very inspirational, and the intention to bless people and encourage them to worship is very clear. Noble's sound is very unique, inspired both by the melodies of Michael Jackson and the various gospel music worldwide. "Woye Owura" can carry the listener away into the universe where God is their main supporter and friend. For many frequent worshippers, this is an all-time hit.
2. Yaw Siki - Medi Wakyi
Yaw Siki had a very unusual life story. This man used to be a hippie rapper until he suddenly decided to change his entire life and perform Christian music for the listeners. He also became a born-again Christian and got rid of many bad habits. This song by Brother Yaw is about the importance of praising God and always following him in every life situation. The uniqueness of Yaw's music is that he masterfully combines the dance, rap and hip-hop tunes with serious topics like worshipping the Lord. A lot of people who love gospel music, but are getting bored with slow and tearjerker songs, appreciate the creations of this artist.
3. Obiba ft. Rama - Otease (Redeemer Liveth)
The gospel star Obiba once again proved that he is capable of producing moving singles on his own, and it was a very worthy comeback from his short hiatus. For this single, he collaborated with the singer Rama. The song is about the resistance of redemption and love for God to the devil, and how God always blesses all His children and grants them mercy. The song is very lively and instantly makes you want to dance. In combination with the fantastic voices of Rama and Obiba, it became a frequent listen among the gospel admirers.
4. Bra Collins - The Sinner's Prayer ft. Faisal
"The Sinner's Prayer" has become a breakthrough hit for the rapper Bra Collins, who brought a new fresh outlook on the traditional gospel music. By sharing this single with the public, the performer intended to tell his life story and inspire the fans. He sings about showing all the sinners the way to Christ and setting them on the right path. The single has a special cover where Bra Collins appears with the Holy Bible in his hand, pointing at the book, which indicates the main theme of the song.
5. Malonzy - Yensuro Obiaa
The sensational hip-hop musician Malonzy also shared his view of God and religion with the public. The fans highly anticipated this composition, and in the end, their expectations were fully met. Such professionals produced the single as StreetBeats and Possigee. The messages that this song conveys is that as long as God is with us, we should not be afraid of any evil. Malonzy decided to make this composition light and cheerful so that people could feel inspired while listening to it and think about how much God takes care of us all.
6. Emmanuel Gyamfi - I Live To Worship
The gospel minister from Ghana, Emmanuel Gyamfi, is now based in the United Kingdom, where he shares his music with the fellow lovers of this genre. "I Live To Worship" is another one of the compositions that Emmanuel has put his entire heart and soul into. He released this single to teach his admirers the entire process of worship, and to tell them that it is their purpose and reason of life. The song is full of spirit and could move especially emotional people to tears. The producer of the inspiring composition is Klasikbeatz, and it has a familiar Christmas feel to it. The beautiful voice of Emmanuel takes us away from the everyday problems into the world where God lends us a helping hand.
7. Nacee - Onaapo Attention
Another brilliant gospel performer is Nacee, who has a lot of inspiring and at the same time energetic melodies in his discography. His single "Onaapo Attention" is just in his style – very entertaining and catchy. The meaning behind this song is closely related to the Christian faith. Nacee decided to present his fans a unique spin on the song from NDC campaign "John 3:16 (Onaapo)". This word is frequently repeated over the course of the song. Nacee's work indicates that even in the darkest times, the devil will not get your attention, and you should always be devoted to God.
8. Abena Ruthy - Going Higher
This song was one of the 2018 hits, and one of the best works in Abena Ruthy's professional history. Abena describes herself as a gospel musician whose mission is to change people's lives through the inspirational songs, messages and projects devoted to social change. In this song, she channelled her true self and showed her deep beliefs. The composition teaches us that our trust in God will make us go higher. Those who love African melodies and nostalgic dancing tunes will surely appreciate this creation. By the way, Abena also has a very delightful music video for this song, where she appears as a beautiful and strong woman, showing us the magnificence of nature along the way.
9. Diana Antwi Hamilton - Mo Ne Yo (Well Done)
The inspiring singer Diana Antwi Hamilton has gained huge popularity ever since she moved to the United Kingdom from Ghana, and attracted a large fanbase who are impressed with her gospel song talent. She won a large number of awards for her outstanding work. Her single "Mo Ne Yo" is the recent hit, the name of which translates into "Well Done". This is a song about the importance of saying these simple words to God because it is Him who wakes you up in the morning, and not the alarm clock. Diana felt like the importance of this fact could not be overlooked, and this is how the beautiful song appeared.
10. Joe Mettle - My Everything
The minister Joe Oscar Mettle is a famous gospel genre musician whose songs are always very highly anticipated by the fans. The song "My Everything" was trending very shortly after the release, and the admirers praised its sound, lyrics and meaning. This song is one of the most inspirational and encouraging in Joe's discography. It contains a few important messages, such are searching deep in your heart for the reasons to be grateful for God being in your life and understanding who He is to you personally.
READ ALSO: Best of Mercy Chinwo songs
11. M.O.G. - Be Lifted
The pastor M.O.G. became a sensation once again after releasing his second single "Be Lifted". Before, the gospel musician whose real name is Nana Yaw Boakye was famous for his explosive hit "Making It Big", which he created in collaboration with Sarkodie, the popular Ghanaian rapper. With his new song, M.O.G. proved that he is perfectly capable of releasing amazing tracks on his own, and once again won the love and admiration of his long-time fans and new music enthusiasts.
12. KODA - Hosanna
It is impressive how many talented gospel music preachers are there in Ghana, and KODA is one of them. The singer, whose real name is Kofi Dua Anto (this is how he came up with his stage alias) once again suggested proof that he is not giving his place on top of worship melody charts to anyone. The song is groovy and infectious, and from the very beginning, it was destined to find its way into the hearts of music addicts who deeply believe in God. The instruments like horns and synth were used for the creation of this stylish highlife tune. The song contains a deep message as the performer confesses about overcoming the difficulties with Jesus Christ continuously being by his side and helping him.
13. Enuonyam - Changed
The star of contemporary Ghanaian gospel music, Enuonyam, who spent many years being a back-up vocalist for more experienced gospel singers before she had a chance to shine herself, entered the worship scene once again with her single "Changed" which was anticipated by the fans and critics. The song, like the title suggests, is about change that people experience once they appear in front of God and feel the eternal glory. The creativity of Enuonyam goes well together with the fresh approach to gospel music, which the fans are craving. Her vibrant and clear voice, as well as the moving message of the song, make her music a definite must-listen.
14. Bethel Revival Choir - Vovome
The message that the song "Vovome" conveys is letting everyone know that freedom is here, and it is here to stay. "Vovome" itself translates to "In Freedom". Bethel Revival Choir recorded the live version of this song and released it to the public. They also decided to feature the incredible Joe Mettle on their record. Today, this song is a usual routine in the Christian church services, and many fans who are trying to get closer to God are enjoying this composition beyond belief.
15. Luigi Maclean - Amazing God
The talented singer Luigi Maclean is known for his beautiful voice and touching tune. The song "Amazing God" was his official debut, and it went beyond all the expectations. Some people know that Luigi is the protege of the famous gospel star Joe Mettle, so under his wing, he gained recognition among the Ghanaian people who enjoy worship music. People got to know Luigi better when he appeared on Joe's single "Bo Noo Ni", and now this talented singer is widely considered the future big superstar of worship tunes. "Amazing God" belongs on everyone's playlist for sure.
16. Cwesi Oteng - My Defense
If you enjoy the songs with a deep and profound meaning, as well as unforgettable melody and brilliant vocals, then perhaps you should turn to Cwesi Oteng's music and appreciate it. One of his singles, "My Defense", has quickly conquered the hearts of the listeners and made them fall in love with the artist's vocal range. This soulful melody reminds all the believers that God will never let us down, and we will always have faith in Him. The lyrics make a strong emphasis on the fact that we can fully trust God just like a small child would always rely on their mother.
17. Efe Grace - Yehowah Ne M'Aban Kese
The soothing composition "Yehowah Ne M'Aban Kese" by the incredibly talented singer Efe Grace is exactly the type of song that would comfort people and remind them that no matter what, peace in the world will come and the better times are just around the corner. Efe Grace teaches people to find their own peace in Jesus Christ as they listen to her melodic voice and soft tune. Not only the message of the song is incredible, but also it is made with love and care. It is one of the modern contemporary rock hits, and the talented performer proves her worth to the lovers of worship once again with this touching tune.
18. Akesse Brempong - Spontaneous Worship
Akesse Brempong, the maestro of reggae, shows us just how much he values the atmosphere of indigenous worship. Even though he spent his life creating reggae music, he comes from the background of the gospel, and he perfectly poured his origins in this wonderful composition. The song is a live recording, so when you listen to it, it feels like you are at the gospel concert right now. It was recorded at the Agape Carnival, which is the annual gathering of the outdoor musicians that usually has an impressive audience of more than 5,000 people.
19. Joyce Blessing - Di Asa
The gospel diva Joyce Blessing is back with another incredible single that blows people's minds. Now everyone will have an opportunity to listen to the divine voice of Joyce praising the Lord and dance their worries off to this cheerful hit. The song's full title is "Di Asa (Praise Anthem)", and it will surely become the anthem of the gospel among the admirers of Joyce's talent and charisma. This powerful song will get everyone in the mood for praising the Almighty and sacrificing their everything to Him.
20. Seer Michael x Sister Derby - Ahithophel
The artiste Seer Michael is the front-liner of the ministries which are named after him – Seer Michael Ministries. He occasionally produces and releases great gospel tracks, and this time he decided to wow the public once again. The track is called "Ahithophel (Ye Anya Awu)", and it features a talented worship singer Sister Derby. It contains a profound message about the devil and God. Seer Michael wants to tell us that no matter how wicked the devil's ways are concerning God's sons, he can never take anything that does not rightfully belong to him, no matter how much he tries.
Ghana gospel songs download can be done at different websites, which contain a lot of Ghanaian music of all genres and quick links to their downloads. There are a lot of ways if you want to make Ghana gospel songs audio download. If you can not find the desired song, you can google its name with the word "download" and look for the reliable link without viruses and adware.
We believe that the world of gospel music lured you in, and you found something important for yourself in these lovely Ghana gospel songs!
READ ALSO: List of all Tasha Cobbs songs so far
Source: Legit.ng