15 best Brenda Fassie songs of all time
Brenda Fassie songs are forever in the hall of fame of African music. When we speak about the most influential musicians from Africa, we must always remember this incredible lady and the smashing hits she once gave to this world. Years have passed since their release, but fans still love them, and not only in Africa but around the world.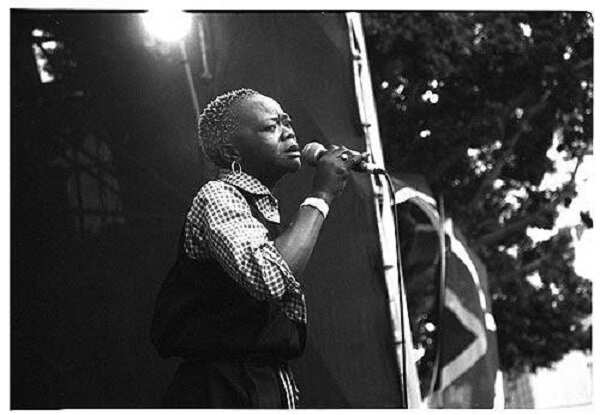 Brenda Fassie, also known as MaBrrr, an icon of South African music and an active participant of South African political matters, could have been 54 today. If not for a cardiac arrest that fell upon her in 2004, she would have offered the audience more of her appealing, emotional, frank songs about the life in her home country, the life of ordinary people and their daily struggle.
Do you know what 15 Brenda Fassie songs are the best of all time?
If you have at least once heard a song of this incredible artist, you know well that practically each of those songs tells a story of the poorest parts of Johannesburg, the poorest settlements, which she often visited. People from those settlements loved her dearly and appreciated the attention her songs attracted to them.
READ ALSO: Best modern love songs for romantic evening
Here are some of the most loved hits composed by the South African legend, which once took the audience by a storm. This ranking is suggested here.
Weekend Special
This song is one of the doubtless hits of the "Black Madonna". African disco grooves, a catchy melody, appealing vocal skills – the composition has all of it in galore. The song released in 1984 features the "Big Dudes" and is still one of the most popular and loved hits. Today, when the 1980s vibes are so popular even among young singers and songwriters, this hit is surviving its second youth, finding new fans among the people who were born years and decades after this song was released.
Vul'indlela
This lively track recorded and released in 1997 is about a woman whose son is getting married after a long time of waiting. The tune was so lovely and beautiful that the song immediately became an ultimate hit and anthem of all South African weddings. A notable fact: even Nelson Mandela used to dance to this catchy tune when he visited Kenya. It was not a surprise that this song was named the Song of the Decade in 2004.
Black President
This song is one of Brenda's political hits, and it is not hard to guess who it is talking about. Late Nelson Mandela suffered so much during his long stay in prison, and all this suffering and the unbroken spirit of the great man is here, in this track. When Mr. Mandela finally was released and made President of South Africa in 1994, it was the first time an African man ruled the country.
I Straight Lendaba
This song is a hit from the times when Kwaito music trends were starting to get their tremendous popularity in South Africa. You can hear it in the rhythm of the music of this track. The name of the song can confuse those who do not know how people talk in Johannesburg townships. "I will tell it to you straight", says Brenda with this song and declares herself a bad girl, a feminist, and a total trendsetter in everything.
Too Late For Mama
It is a heartbreaking song that features Chico Twala, another top African star. It speaks about a poor woman who is going out during a lightning storm to fetch some water with her child. The storm is getting stronger, the woman tries to hide under a tree and is hit by a lightning strike. The tragic story and the song received huge popularity and became platinum in 1989.
Wedding Day
Needless to say that tracks performed by such a star will remain hits for many decades. Will it be a surprise that this song is still one of the most popular ones for a South African wedding? No matter whether rich or poor people get married, this song will be played.
Soon and Very Soon
The Queen of South African pop is known for her disco tracks, but this gospel is one of her true masterpieces. Featuring spoken text of a popular Psalm, this track brings spiritual peace, hope, and sunshine into a tired soul.
Mama
The very name of this track suggests what it is about. This hit is dedicated to the star's mother whose untimely death has struck Brenda greatly. There is nothing in the world like the love between a mother and her daughter, and this hit is about the never-ending love that lasts even after death.
Memeza
This gospel titled "Memeza" – "a scream" – is a scream addressed at people who have no mercy. A powerful song with only a little assistance of a choir is one of the most heartbreaking hits released in 1997.
Higher and Higher
The incredible vibes of this track return one to 1985, the year when it was released. The song is appreciated a lot for its incredible lyrics that can enchant a person completely from the very first words.
Ngeke Unconfirm
This song is a pure Kwaito hit with vibrant electronic sounds, a characteristic snail pace and an incredible charm of vocal chants. This song released back in 1995 is still at the peak of its popularity among Kwaito fans.
No No Senor
A lively and catchy track with Spanish lyrics in it can enchant everybody with its incredible 1980s vibes. This song is one of those disco hits, which make people compare the South African star to Whitney Houston.
Don't Follow Me I'm Married
The funny name of this hit suggests its lively nature. Still loved by many people, young and old, this track remains one of the best samples of MaBrrr's funk hits.
Nomakanjani
Even though this is not a gospel piece, this is a hit that is able to inspire everyone and lighten one's spirits no matter what. When you are having a bad day, listen to this track and discover the uplifting mood of South Africa.
Boipatong
This song is another social and political hits composed by MaBrrr to attract the attention of the audience to poor people of Boipatong, their life and death, the daily struggle they get through, and the cruelty of their everyday surroundings.
We hope, this list of Brenda Fassie songs will help you get to know MaBrrr's musical heritage better and, probably, love it even more than before. Enjoy the unforgettable voice and the tremendous spirit of one of the brightest African music stars of all times.
READ ALSO: Top 10 songs in Nigeria 2018
Source: Legit.ng