Hee Haw Gunilla Hutton biography: age, net worth, how she looks today
Being in the limelight has its perks and privileges. However, the glamour does not last a lifetime because the seasons in one's life change inevitably. Such is the case of Gunilla Hutton who was once a multi-talented actress and singer in her prime, but she exited the glaring eye of the public to lead a quieter life. Despite being silent today, her electrifying shows and performances in the past have left a lasting impression in the lives of many people. Presently, she lives happily away from the limelight.
Gunilla Hutton is a multi-talented singer and actress. She is best known for her role as the second Bile Jo Bradley in Petticoat Junction. After her breakthrough into the film arena, she appeared as a regular in the show Hee Haw. The beautiful and bold actress and musician was born on the 15th of May, 1944 into a loving family and was named Gunilla Freeman.
She was born in Wiklund in Gothenburg, Sweden. She later moved to the United States of America to pursue her dreams. She is both an American and Swedish citizen and is very proud of her heritage. Today, the Gunilla Hutton age is 74 and will soon be hitting the 75-year mark. Although she is older now and not as active in the entertainment industry as she once was, she left a notable impact in the entertainment industry globally.
Early life and education of Gunilla Hutton
The actress was raised in Fort Worth, Texas, together with her siblings by her Swedish-American parents. Not much is known about her parents. Her childhood was normal, and she had supportive parents and siblings. To date, the lady credits her upbringing for her success in the public glower. Through both her easy and rough moments, Gunilla's family always availed themselves to show support. Before the family's relocation to America, she lived in Sweden.
READ ALSO: Jason Momoa net worth, biography, age, height, ethnicity, family
Gunilla attended Arlington Heights High School in Texas. Her high school years were fun as she starred in different school plays among them Match Game, Password and Family Feud. Being part of these school productions created an interest and passion in the entertainment industry. It was during these formative years that she discovered her talent in acting, and made the decision to follow this interest. Soon after graduating from high school, she launched her career as an actress and later on as a musical powerhouse.
Body, size, measurements
Hutton was and is a beautiful and attractive woman. She was born with beautiful brown eyes and blonde hair. To date, she has a slim physique and has an excellent figure. In her prime, she stood at 5 ft 7 inches tall. She did not disclose her shoe or dress size and her body weight when she was younger and in the public glare. Other measurements at her current age of 74 are not known.
Life as a career woman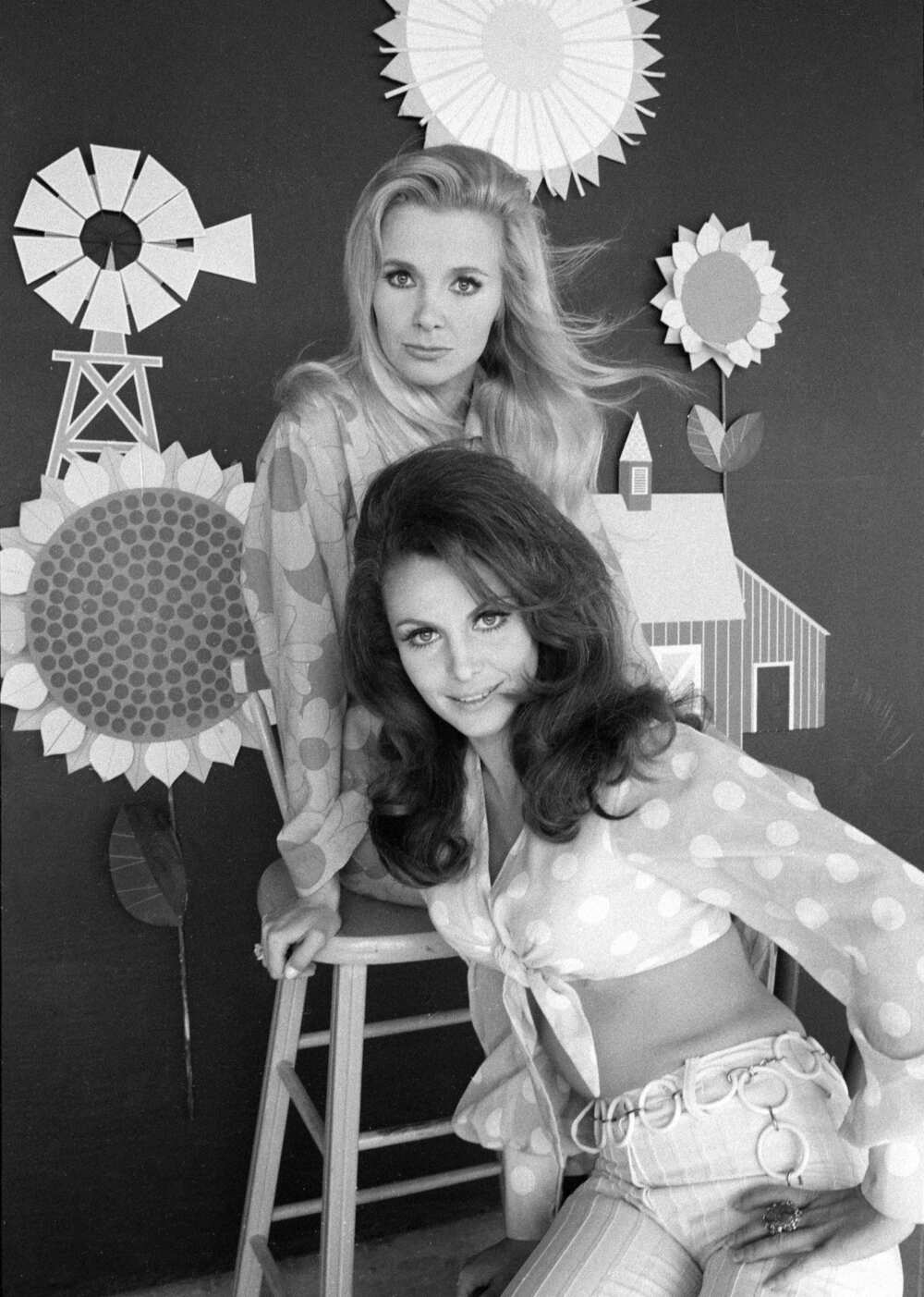 In 1960, the multi-gifted lady started her career as an actress when she featured in the Television Series Petticoat Junction. Her performance earned her the love of both public and film producers. This series gave her a breakthrough into the harsh world of cinema and theatre. She was subsequently cast in movies such as Swim Team and Murder Can Hurt You. In addition, Gunilla played various roles in television shows such as Burke's Law, Perry Mason, American Style, Love, The Love Boat and Fantasy Island. She gave her best into each role she was assigned.
Gunilla Hutton Hee Haw performance was her best yet, as many people who know her would report. In this American variety production, she was cast as a dumb blonde who made the audience very happy. She made foolish decisions and appeared to be a naturally stupid person. The show was intended for all members of the family, so people of all ages loved the Hee Haw Gunilla Hutton. The show aired until 1992.
The acting was not the sole source of livelihood for this gifted lady. She also entertained people using her powerful vocals as a singer. As a musician and songwriter, Gunilla produced several albums that performed relatively well. These included the 1972's The Greatest Story Never Told, We've Got Old Fashioned Love that was released in 1973, 1974's See the Lady Cryn' and The End of Our Love Song in 1975. Among all her songs, "You Can Say the Prettiest Things Sometimes" was a top seller. "We've Got Old Fashioned Love" also had an excellent performance. Country music aficionados still listen to these songs to date.
READ ALSO: Adam Sandler net worth, age, height, wife and kids
It is interesting to know that this gifted musician was for a long time not aware of her singing talent. The discovery of this gift was by sheer coincidence as she sang in a show. The lady sang upon the producer's request, and she gave it her best shot to please the production team. The positive feedback she got from singing on-set was overwhelming. All along she was an avid listener of country music but had never imagined that she could sing. Gunilla would later release songs that were widely accepted by the public.
Her prowess and gift in acting made her one of the best people in her generation to ever grace the American television screens. When the lady was younger, she did not receive plenty of awards. Even in the absence of awards, Gunilla continued acting and singing and would do it out of passion. She had decided to succeed in the industry, with or without prizes. It was not until 2007 when she was a recipient of a TV Land Entertainer Award for her role in Hee Haw. This recognition was one of the most exciting moments in her life.
Remuneration and net worth
During her acting and singing career Hutton made good money that allowed her a privileged lifestyle. She attended numerous professional picture and video shoots. Uncountable people viewed Gunilla Hutton photos which showcased her glamorous style and life. The exact amount of money that she pocketed each month from acting and singing was never disclosed. Currently, Gunilla Hutton net worth is estimated at approximately $3 million.
READ ALSO: Bhad Bhabie Danielle Bregoli net worth, age, height, bio, new house
Relationships, marriage and family life
For several years, Hutton was known by the public as Nat "King" Cole's mistress. He was also a gifted jazz musician who was adored by numerous people. The couple has met during their musical endeavours and formed a relationship that lasted for a few years. At the time, she was only 20 years old while Cole was 47. During the entire dating period, Cole was married to his wife, Maria. The relationship elicited an endless controversial debate. Some argued that dating a married man was a moral ill that was intolerable. Others were more concerned about their 27 year age gap.
The inside details surrounding this relationship, despite the public being aware of its existence, were scarce. It was not until Hutton's daughter wrote her autobiography that she exposed her mother's life with Cole. As she reported, Cole and Hutton met at his music tour, and the duo fell in love. Their connection was intense enough to earn her a spot in his song "Sights and Sounds." His fellow Jazz artist, Maria, was his legal spouse.
Cole's sickness caused the rift in the relationship. Before his health deteriorated, he had been considering divorcing Maria for Hutton despite having had 5 children in their marriage. Throughout his life, Cole had been struggling with health problems. When the intensity of the sickness was too hard to bear, he decided not to divorce Maria. Instead, Cole crawled back to her and awaited death in his wife's arms. Cancer of the spine snatched away his life. It was reported that he had attempted to contact Hutton just before he died, but his efforts did not bear fruit because Maria has disassembled the telephone lines.
Following the demise of the Hutton-Cole affair, Hutton entered into a romantic association with Allen Freeman who was an American DJ. They dated for a while before solemnising their union on the 10th of January 1970. Together, they brought up 3 children, two sons and a daughter. Their names in order of birth are Erik Freeman, Amber Vanderbilt and Christian Freeman. The couple has been married for 49 years now. Their marriage so far has been free from controversies and rumours.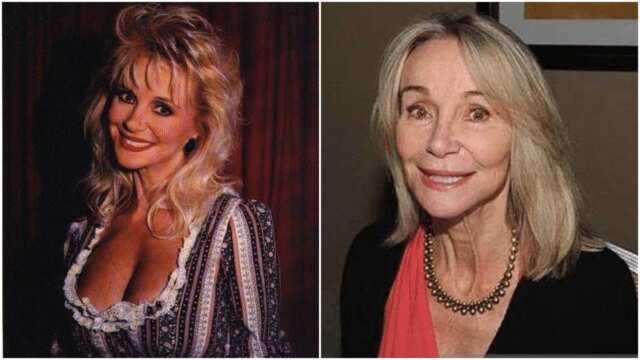 In Vanderbilt's autobiography where she reminisces about growing up under her mother's shadow, she reports that Hutton was a caring and dependable mother. She recognises the fact that her mother was not only busy entertaining the world, but she also tried her best to raise her children the best way she could. Hutton made time for family and made lasting memories with her husband and three children.
Gunilla Hutton today
In her prime, Hutton focused on exploiting her talents and was barely involved in any controversial matter. She later slipped off the public scene in hush tones. Since then, she has continued to maintain a calm and peaceful demeanour together with her husband in their home. Once in a while, she shows up at events for which she has formal invitations. She has maintained her beautiful looks and allure even in her old age. Her current focus is enjoying life with her family that has since expanded. She spends most of her free time in the company of Allen Freeman. She still enjoys singing and listening to music.
Social media presence
The lovely and confident Gunilla has shown no interest in online social media platforms. This is partly because she is much older now and desires to leave a quiet and stress-free life. Her absence on social media is also because the lady chooses to live in the moment instead of being addicted to recording the moment. She owns no Facebook, Instagram or Twitter profiles.
Gunilla Hutton is a woman who followed her passion and dreams. At 74, she can report of having lived her best life. The lady discovered her talents earlier on in life and exploited them fully. Through her gifts, she entertained people through films, television shows and music. Even in her old age, she continues to inspire women and men across different continents to make the most of their natural abilities.
READ ALSO: Bianca Kajlich bio: age, height, net worth, husband and hot photos
Source: Legit.ng