Top 50 romantic love SMS and quotes for her and him
Are you in love but have no idea on how to express your feelings? Love SMS will do the trick! Such a simple and small thing may not only melt someone's heart but also cure a broken soul. However, if you feel that you cannot arrange your ideas beautifully or shortly, this list of the best love message for her and him will help you.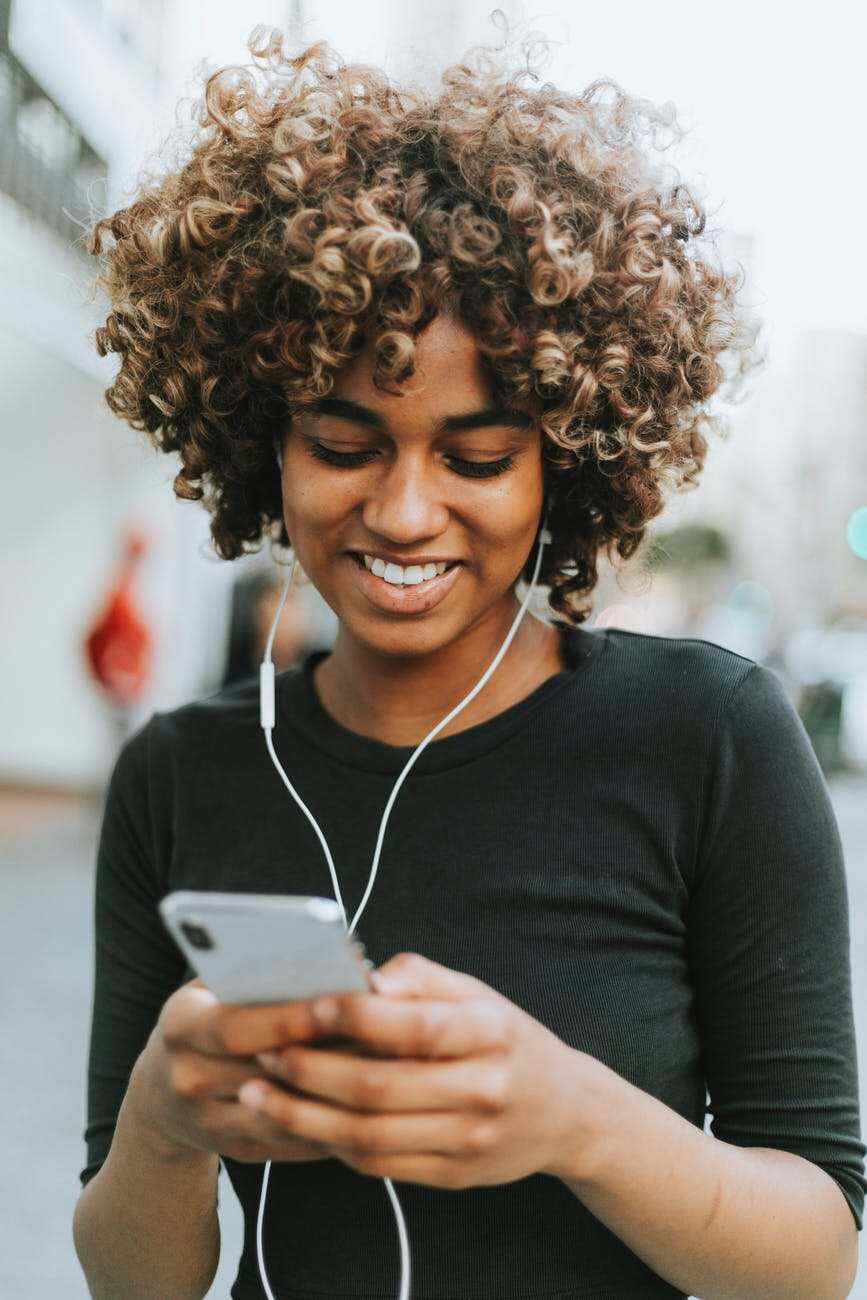 People used love messages at all times. The content remained the same, but the forms changed through ages: a long time ago letters and notes were written on small pieces of paper with the help of ink, then they were sent by pigeons, later – by post. It all took much time, efforts and even money. Fortunately, today, it all became electronic and free. It became easier to reach a person, so why not use it with benefit and not to make your beloved smile every day?
What are the best cute love messages?
Sweet love SMS is the best way to tell about your feelings on the distance. Such cute romantic stuff also adds an element of surprise and originality even in a long-time relationship. So if you want to offer to your beloved a priceless present – good mood, do not hesitate to choose one of the following romantic love messages.
"I saw that you were perfect, and so I loved you. Then I saw that you were not perfect and I loved you even more." — Angelita Lim
"There might be millions of roses in the whole world, but you're my only one, unique rose." – Antoine de Saint-Exupéry
There is a wonderful phrase from When Harry Met Sally: "When you realise you want to spend the rest of your life with somebody, you want the rest of your life to start as soon as possible."
"Maybe the only vow we ever need to offer the one we love is this: I will never, not for a sliver of a second, make you feel alone." — Tyler Knott Gregson
"Love is when the other person's happiness is more important than your own." – H. Jackson Brown, Jr.
"I can't sleep, I can't eat, I can't do anything but think about him. At night I dream of him, all day I wait to see him, and when I do see him my heart turns over, and I think I will faint with desire." – Philippa Gregory
"Love is a friendship set to music."— Joseph Campbell. Indeed, with you, my heart sings.
Ian McEwan's words express my feelings correctly: "I've never had a moment's doubt. I love you. I believe in you completely. You are my dearest one. My reason for living."
"The best thing to hold onto in life is each other." – Audrey Hepburn
"True love begins when nothing is looked for in return." – Antoine de Saint-Exupéry
"You don't love someone because they're perfect; you love them in spite of the fact that they're not." ― Jodi Picoult, My Sister's Keeper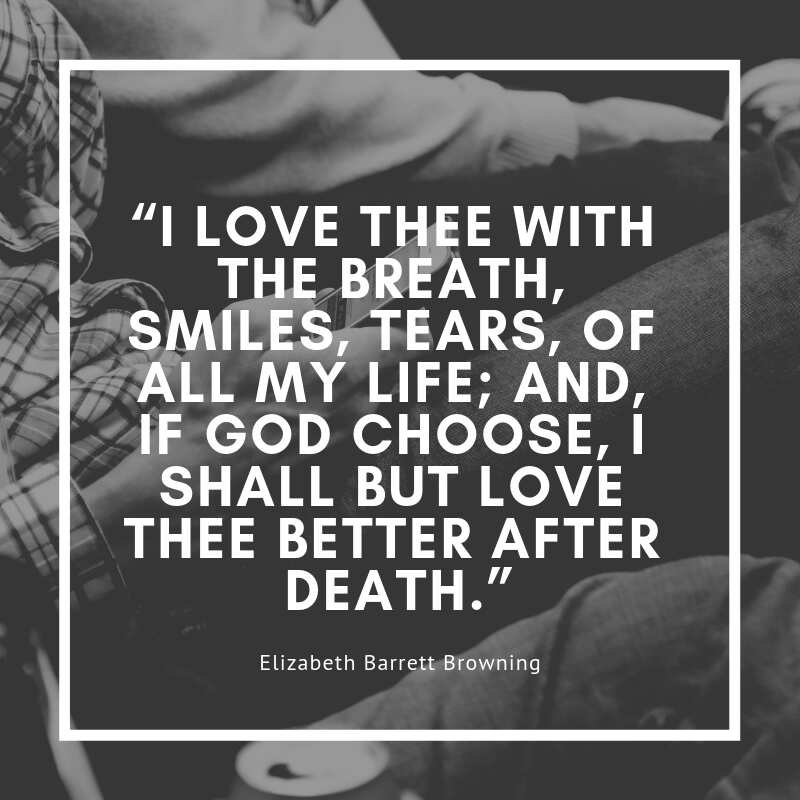 "Love is of all passions the strongest, for it attacks simultaneously the head, the heart, and the senses."— Lao Tzu
A.S. Byatt once said: "I cannot let you burn me up, nor can I resist you. No mere human can stand in a fire and not be consumed." Indeed, our love is like a fire; it is hot and crazy, so let us keep this fire alive forever.
"Love is composed of a single soul inhabiting two bodies." – Aristotle
"Immature love says: 'I love you because I need you.' Mature love says 'I need you because I love you." – Erich Fromm. I am sure that my love for you is mature.
"You become responsible, forever for what you have tamed." – Antoine de Saint-Exupéry
"Did my heart love till now? Forswear it, sight! For I ne'er saw true beauty till this night." –William Shakespeare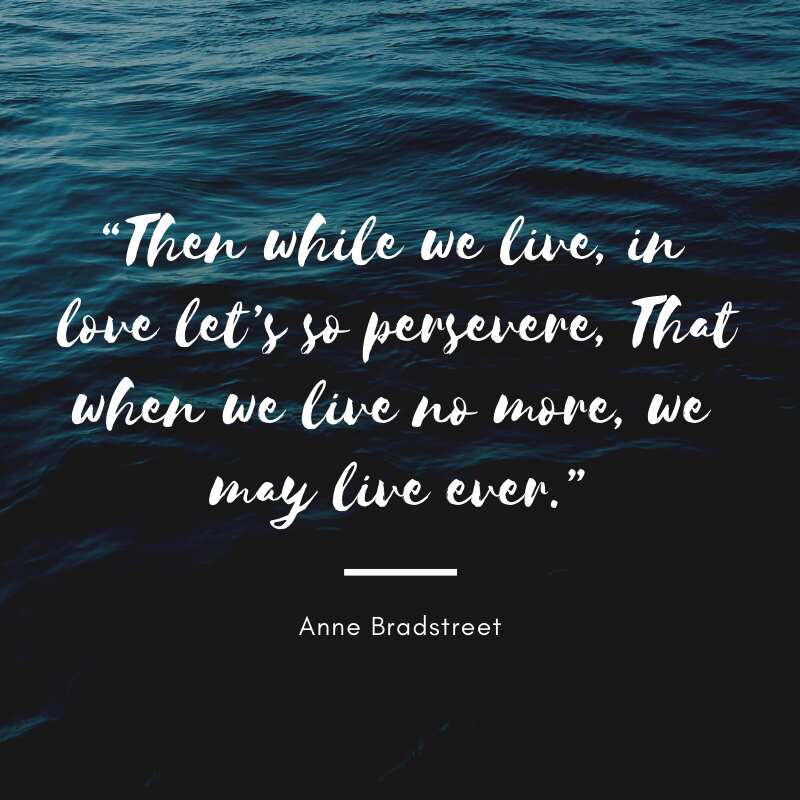 "I love you begins by I, but it ends up by you." ― Charles de Leusse
"The most important thing in life is to learn how to give out love, and to let it come in." — Morrie Schwartz
"To love is nothing. To be loved is something. But to love and be loved, that's everything." – T. Tolis
Remember that you are free to add your original ideas to love messages for her and him. Just get inspired by wise thoughts of famous people, and add the rest from your heart – this is a formula of a good romantic SMS.
What are the best love SMS for her?
The best and the most touching love quotes for her will help your girlfriend to understand how deep your love is. Everybody knows how women adore romantic love SMS, so do not hesitate to send the one you like, to make her smile today.
"You know you're in love when you can't fall asleep because the reality is finally better than your dreams." – Dr Seuss
"Only once in your life, I truly believe, you find someone who can completely turn your world around." – Bob Marley
"You know it's love when all you want is that person to be happy, even if you're not part of their happiness." — Julia Roberts
"As he read, I fell in love the way you fall asleep: slowly, and then all at once." – John Green, The Fault in Our Stars
"I swear I couldn't love you more than I do right now, and yet I know I will tomorrow." – Leo Christopher
"Love is that condition in which the happiness of another person is essential to your own." – Robert A. Heinlein, Stranger in a Strange Land
"The heart wants what it wants. There's no logic to these things. You meet someone, and you fall in love, and that's that." – Woody Allen
"There is a madness in loving you, a lack of reason that makes it feel so flawless." – Leo Christopher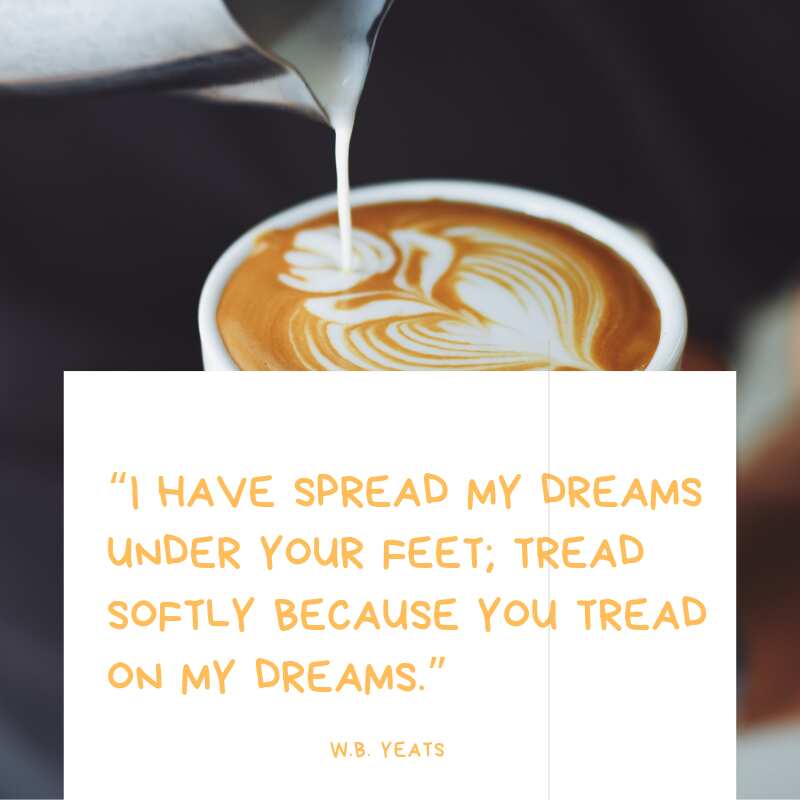 "You don't love someone because they're perfect; you love them in spite of the fact that they're not." – Jodi Picoult, My Sister's Keeper
"A flower cannot blossom without sunshine, and man cannot live without love." – Max Muller
I remember one phrase from Lord of The Rings, that entirely describes my feelings to you: "I would rather spend one lifetime with you, than face all the ages of this world alone."
Elbert Hubbard once said: "A friend is someone who knows all about you and still loves you." So I want to tell you, my dear, that despite all my drawbacks, you still love me. You are my friend, my soul mate, my love, and I am endlessly thankful to you for your feelings.
Bette Davis once said that Pleasure of love lasts but a moment. The pain of love lasts a lifetime. So I beg you, my babe, let us not cause pain to each other and stay together forever.
"When love is not madness, it is not love." – Pedro Calderón de la Barca. I am sure that it is love between us because I am really crazy when I am with you.
READ ALSO: Best apology messages ever for your beloved
Nat King Cole wrote: "The greatest thing you'll ever learn is to love and be loved in return." Thank you, honey, because I know what this great thing is.
"Where there is love there is life." — Mahatma Gandhi. I understand that only with you I live, but not merely survive in this painful world.
What are the best love SMS for him?
It is 100% sure that men also appreciate I love you SMS sent to them by their beloved ones. If you text him a love message, he will be happy to know that his dear thinks about him and waits patiently for a date.
Boris Pasternak was a wonderful poet, and he once wrote: "You and I, it's as though we have been taught to kiss in heaven and sent down to earth together, to see if we know what we were taught." Indeed, honey, I cannot forget our last kiss, and I am waiting so much for the foregone meeting.
"There is a madness in loving you, a lack of reason that makes it feel so flawless." — Leo Christopher
E. Leventhal wrote: "She knew she loved him when 'home' went from being a place to being a person." So no matter where I am, my home is there, where you are.
"I never want to stop making memories with you." — Pierre Jeanty
"I was, and I remain, utterly and completely and totally in love with you." — J.R. Ward
There is a nice phrase from Good Will Hunting: "It doesn't matter if the guy is perfect or the girl is perfect, as long as they are perfect for each other." You are perfect for me, my man.
Do you know The Fault In Our Stars movie? There was a phrase: "It would be a privilege to have my heart broken by you." So whatever happens, I still want to be with you here and now!
"They say when you meet the love of your life, time stops, and that's true." – From Big Fish movie.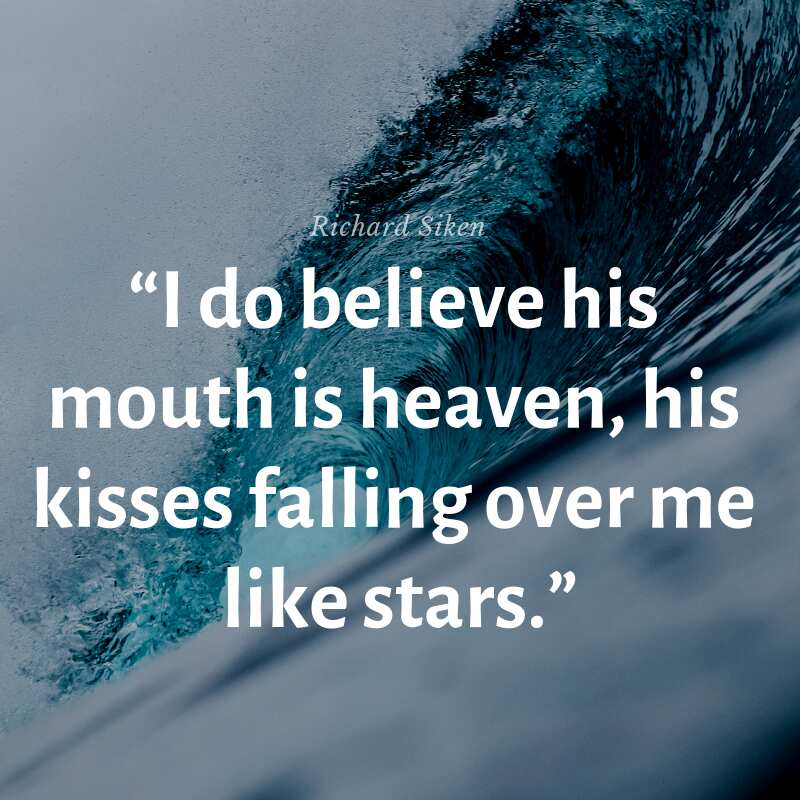 In my life I regret only one thing: I have not met you earlier! There is a wonderful phrase from The Great Gatsby: "I wish I had done everything on earth with you."
Only Emily Dickson managed to describe my feelings to you: "Love is anterior to life, posterior to death, initial of creation, and the exponent of breath."
"Love is the answer to everything. It's the only reason to do anything." — Ray Bradbury. Indeed, you are the reason I wake up every day, and everything I do, I do for you.
"Love is something sent from Heaven to worry the Hell out of you." — Dolly Parton. It is you who makes me an angel and calms down my demons.
Henry David Thoreau said: "There is no remedy for love but to love more." That is why I love you more and more day by day!
Pablo Neruda wrote: "I want to do with you what spring does with the cherry trees." My one and only, my heart blossoms when you are near.
"I would like to be the air that inhabits you for a moment only. I would like to be that unnoticed and that necessary." – Margaret Atwood.
So there is no need to invent something new when the most intelligent people like philosophers, writers, poets, and social activists have already formulated love feelings in the most beautiful quotes. One may use them in fantastic love SMS and make his or her better half happier.
READ ALSO: 50 romantic loving you SMS 2019
Source: Legit.ng