NBC Kristen Welker bio: age, ethnicity, parents, net worth, husband
NBC reporter Kristen Welker has always been an excellent broadcaster and journalist, but her private life had never been discussed until she turned 40. So what was her way to professional success and family happiness? Go on reading to find it out!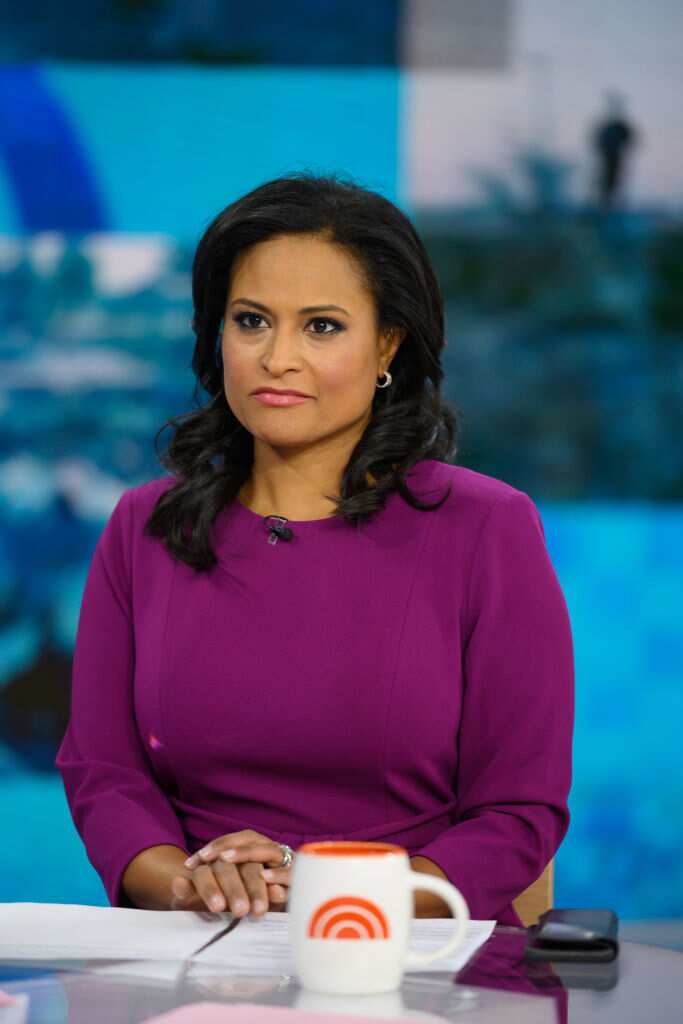 Reporters always seem extremely serious; they speak about essential things wearing their formal style clothes. It is difficult to get beyond this stereotype and imagine them in more relaxed and down-to-earth situations. So those who wanted to know how NBC reporter Kristen Welker lives should necessarily go on reading!
Who is Kristen Welker?
Now she is a well-known NBC reporter, but she started media career in 1990 working with ABC affiliates WLNE-TV in Providence, Rhode Island. Later, she collaborated with KRCR-TV in Redding/ Chico California from 2001 to 2003. In 2004 the lady moved to WLNE-ABC6 News. Till the end of 2009, Welker worked at NBC for as an anchor. Kristen Welker NBC news career started in 2010 when she became a correspondent at the NBC Universal News West Coast Headquarters in Burbank, California. Today she works at NBC News White House.
Kristen spoke about her career for The Every Girl and gave a piece of advice for all woman who wanted to become journalists:
"My advice to young women pursuing a career in journalism is to be prepared and be confident... I wrote for both my high school and college newspapers, landing my first internship with "TODAY" when I was a junior in college... I bring that same level of preparation to the White House every day: I get in early, I read as much as possible, and I call multiple sources every day. It is also important to be confident in yourself. Journalism is a competitive industry, but if you work hard and stay determined, you can overcome any challenge."
The journalist has a good financial status. Kristen Welker salary is believed to be $101.916, ranging from $81.680 to $118.036 per year, and Kristen Welker net worth is about $2.5 million.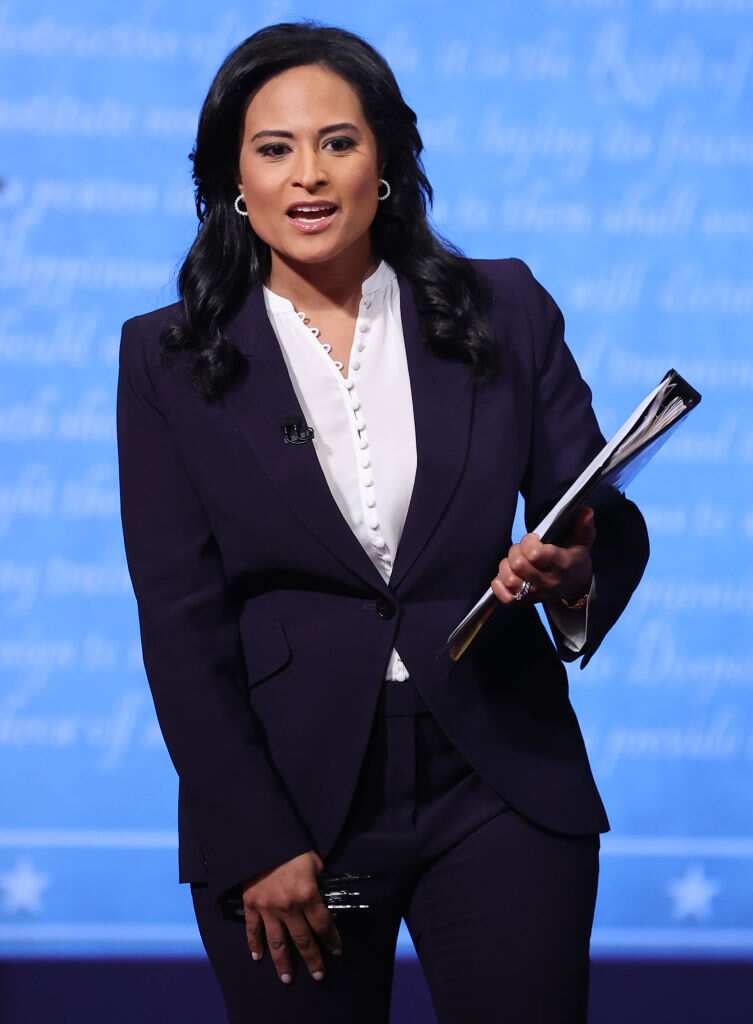 What is known about Kristen Welker bio?
The reporter was born on July 1, 1976, in Philadelphia, Pennsylvania, USA. Therefore Kristen Welker age is 44.
Kristen Welker parents are a Native American father, Harvey Welker (engineer) and an African-American mother, Julie Welker (estate agent). Their story is, by the way, connected with her profession choice. The lady commented:
"... when my mother ran for City Council, that was the moment when I knew I wanted to be a political reporter. Some reporters asked her about being married to my father - they have an interracial relationship - as if that was somehow a negative thing. I think my parents handled it with grace. I would get very upset about this line of questioning. It made me realise how important it is that political reporters are being fair. Tough, but fair."
The reporter was born in America, her dad is white and her mom is a woman of colour. Therefore Kristen Welker ethnicity is mixed.
She studied at Germantown Friends School in Germantown in an area of Philadelphia and graduated in 1994. In some time she entered Harvard College and graduated with a Bachelor of Arts in 1998.
In 2008 the reporter was nominated for Mid-Atlantic Emmy Award.
The lady is active on Twitter with 195 thousand readers, and on Instagram with 29.4 thousand followers.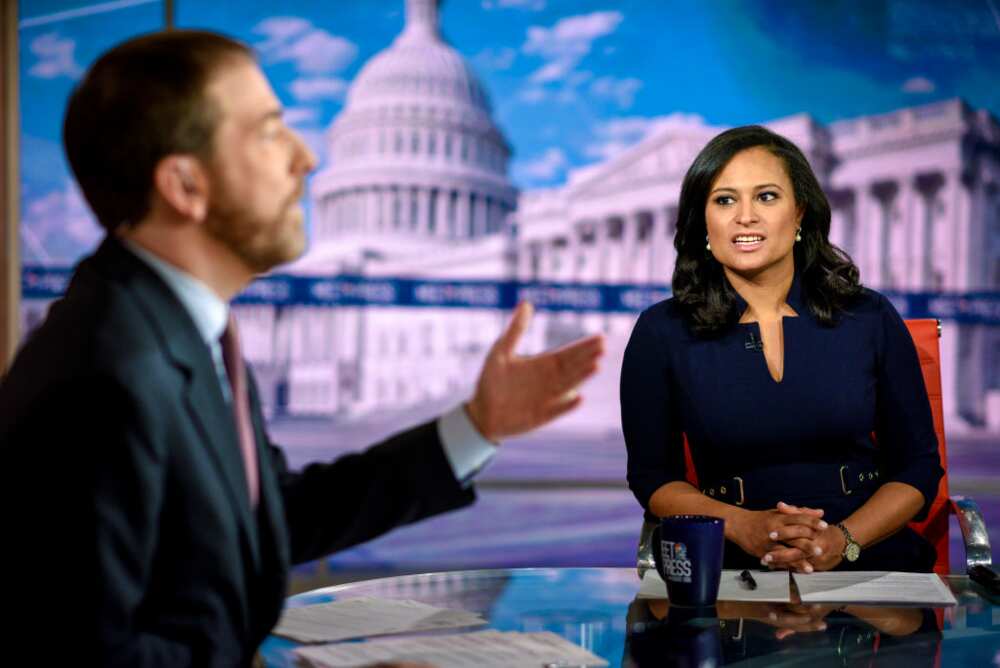 Is Kristen Welker married?
Yes, the woman is married, and her wedding took place just a couple of years ago. Kristen Welker husband name is John Hughes, and he works as a marketing director at Merck in Philadelphia.
The couple met due to mutual friends, and the reporter recollected it as follows:
"I'm 40 years old. I say that to give hope to other women who maybe haven't found The One in their 20s. So two summers ago, my best friend from high school's mother said, "I'd really like you to meet John Hughes." He is their family friend's son. I had just about given up on the idea of finding someone, but we had dinner in Philadelphia, and the rest is sort of history."
The love story went on developing, and in June 2016 the man proposed to his beloved at Lincoln Memorial. Hughes explained his choice of the place:
"I wanted to ask her outside in a place you could walk by years later and tell your kids that this was the spot we got engaged."
On Instagram, Welker wrote that she had been waiting for that day nearly 40 years, and, indeed, the woman radiated happiness.
Kristen Welker wedding took place at the Hyatt at The Bellevue in the reporter's hometown of Philadelphia on March 4, 2017.
Among the guests were spotted Kelly O'Donnell, Chuck Todd, Andrea Mitchell and her husband Alan Greenspan, David Cohen, Justin Pizzi, Aditi Roy, and Rev Kevin Johnson. They all watched the newlyweds dancing at their first song "At Last" by Etta James.
A bit later in 2017, the reporter shared a photo, where John Hughes, Kristen Welker and their official marriage license obtained at Philadelphia City Hall were depicted.
Kristen Welker husband John Hughes looks quite happy to marry such a wonderful and smart woman.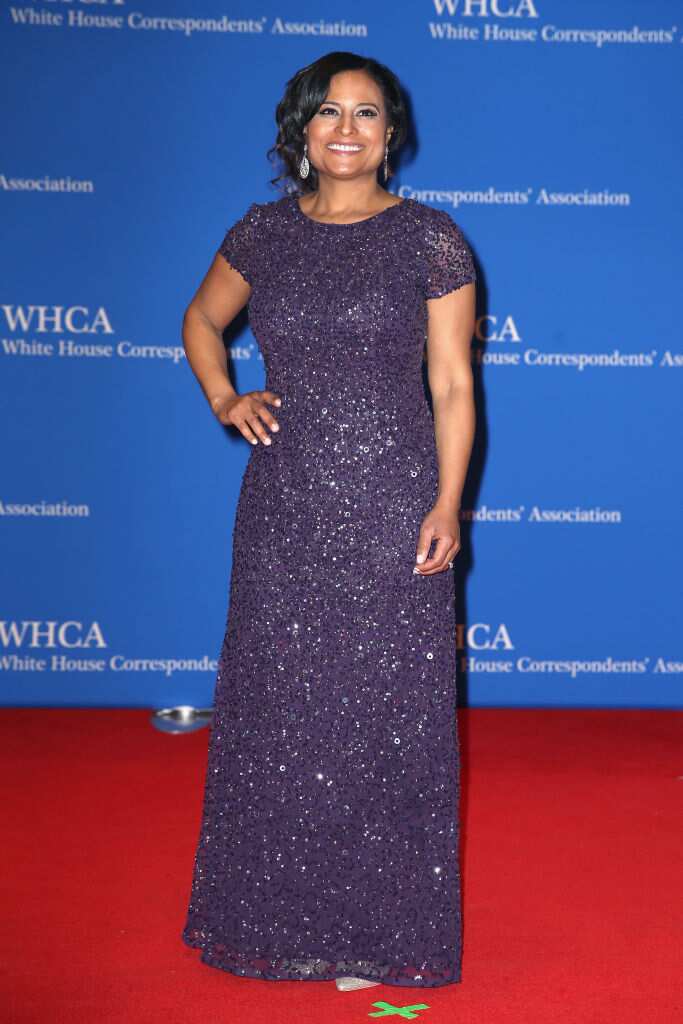 John is lucky because he has married not only a beautiful but also a smart and strong woman – Kristen Welker. The reporter became successful at her professional sphere very fast but had to wait so long for happiness in her private life.
Source: Legit.ng