5 ways not to get tricked by fake news before the elections
It is just few weeks to the 2019 general elections in Nigeria and the citizens of the country need to be very careful about the kind of information they read on the internet. Around this time, people are eager to know what next would happen if one party loses to another. Aside from this, citizens would also be worried about their safety. As a result, there would be various kinds of news in circulation on social media.
Note that every news media is writing to attract more readers to its platform, but beware since not all of them take time to care about what their readers would say, think or feel about their articles.
However, one of the major rules for writing is to make sure your readers get entertained, educated and informed about happenings around them. It is essential not to get tricked by fake news. Integrity is one of the main values every editor of Legit.ng follows. We always carefully double check the facts we share as well as the sources. We care about not misleading our readers; that is why we are happy to share useful tips on how to not become a victim of fake information.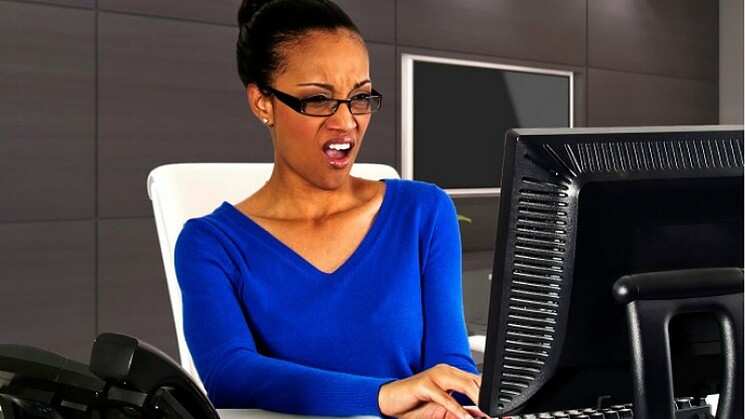 1. Develop a critical mindset:
Every reader must have it at the back of his mind that fake news stories are also written to create shock value. Thus, the writer makes it very attractive and real but this does not mean it is true. This makes it very important to keep your emotional responses to such stories in check. You should be ready to approach what you see or hear rationally and critically.
Here you begin to ask yourselves: 'why has this story been written?' Is it to persuade me of a certain viewpoint? Or is it trying to get me to click through the website? Once you are able to answer these questions critically, it becomes easy to determine if the news is fake or not.
2. Vet the source and citations:
Readers need to ask questions like would the publishing site meet academic citation standards? What is the domain name? What is the publication's point of view and who is the author?
Just because the site is very popular does not mean that it cannot publish fake news once in a while. You also have to be very wary of unusual top-level domain names such as .com.co. These sites may appear original because they make use of similar domain names with the original sites.
The simplest thing to do here is to dig a little further once you come across any news article that is new to you. Knowing more about the publisher or the website would not cause you any harm. It is better you make these findings than be the carrier of fake news.
It could also be recalled that on November 29, 2018, the federal government reacted to claims that President Muhammadu Buhari was cloned. This came after he was treated for an undisclosed illness. Many readers actually believed the president was cloned which is why readers need to vet their news sources and not believe everything they read on the Internet.
3. Pay attention to news quality and timeliness:
Every reputable news company surely has someone who proof reads news articles as this helps avoid spelling errors and dramatic punctuation. While reading news articles, one must make sure an older story is not exaggerated or written out of context.
The election is fast approaching and people need to get informed, updated about what is about to happen if the one they least expect wins rather than reading reading a story of former presidents or governors.
It was recently reported that the helicopter conveying Vice President Yemi Osinbajo crash-landed in Kogi state. Legit.ng was quick to report this news on its website with quality pictures from the accident scene. If this news was reported the day after the crash, Legit.ng will not be classified as a news worthy site.
4.Look out for fake images:
Upgrades in modern technologies make it very easy to create fake images about important political personalities. These pictures look so professional and real that people find it hard to know it was edited or not real.
In cases like this, you can look out for strange shadows on the edges of images you have doubts about. You can also make use of Google Reverse Image Search to check if an image has been altered or used in a wrong context.
Ahead of the forthcoming presidential election, it was earlier reported that President Muhammadu Buhari's social media aide recently claimed Atiku Abubakar distributed food and N500 notes at a rally but during further investigation, it was discovered this was not true.
The majority believed this but only a few understood that the picture was used out of context.
5. Check if it sounds right:
On a final note, one must use his/her common sense to know if a story is believable or unbelievable because fake news are designed to feed your preconceptions or doubts. You must be able to use your sixth sense in identifying a true story from a fake one.
An example is that, because there are rumors that a particular married politician visits a particular night club frequently does not mean he is promiscuous.
Note: However, in ensuring quality and timely news articles Legit.ng makes sure every editor properly goes through their news articles before publishing. We check for spelling errors, unnecessary punctuation and proper use of an image. Also all articles are verified as from the source so as not mislead our readers.
What has changed in Nigeria since the last election? | Legit TV.
Source: Legit.ng