Prayer for prosperity and health
Read our prayer for prosperity and good health and ask our Lord for help! Such prayer is considered the most necessary prayer in any family. Every person knows that abundance and well-being allows you to save your energy and family happiness for a long time. But what to do if problems arise? In that case, prayer will be needed.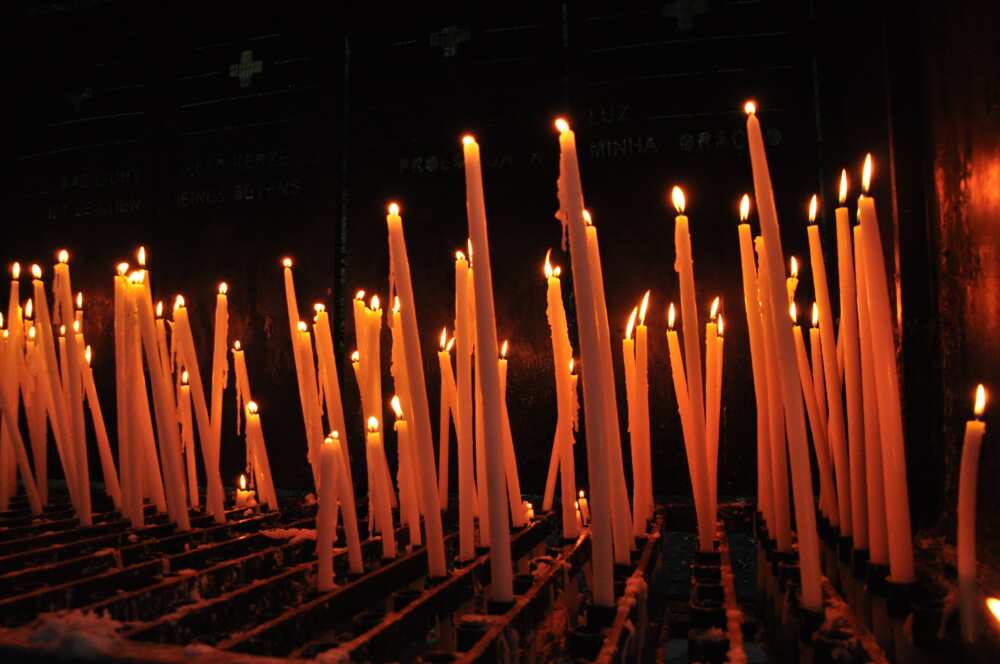 Prayer of prosperity
Lord God, giver of bread, we bless You for your Heavenly kindness. There can be no famine while the bread of Heaven endures, and help us to remember that when we are forgetful of Your infinite kindness.
How blessed it is to know that we shall not want forever, as You will not allow Your children to go without bread.
However long the day, and hard the work, we have the rest and the bounty and the bread. Happy and grateful are we! We have You who plan our daily feast for us. As we eat of the bread of Heaven we shall continue to prosper on earth. Kind Lord, feed me until I shall want no more!
Most powerful prayer for prosperity
We thank You oh God for your generosity and kindness, and ask that You hear us in this hour of financial need. Make us worthy of Your blessing and keep us from further want.
Help us restore our abundance here on earth, so that we may turn more attention to Your divine kingdom. We have worked so hard, and yet there is no end to our lacking. Grant us this wish, and make us worthy of its fulfillment. Amen.
Prayer for success
I give thanks to God for this day, in which
My dream will flourish, my plans will succeed,
My destiny will be assured, and the desire of my heart
Will be granted in Jesus' name.
The money I need will know my name and address
Before the end of this month.
As I awake this morning, may my life be clean,
Calm and clear as the early morning dew.
May the grace of the Almighty support, sustain and
Supply all my needs according to His riches in glory.
Amen!
Love the Lord. Have a wonderful day in His name!
Christian prayer for prosperity in school and work
Dear God the Father, I praise and glorify you. I pray that You help me in my studies. I know that You want me, Your child, to prosper in all my endeavours.
Give me Your knowledge and wisdom as I study for my lessons and exams. Let me learn my lessons properly and understand them completely. I pray that I overcome all my academic weaknesses. Take control of my thoughts.
Bless me with this, O Lord, for your greater glory. Let me be a blessing to my family that I love so much. I thank You in advance for answering my prayer.
In Jesus' name, I pray. Amen.
Inspirational prayers in new job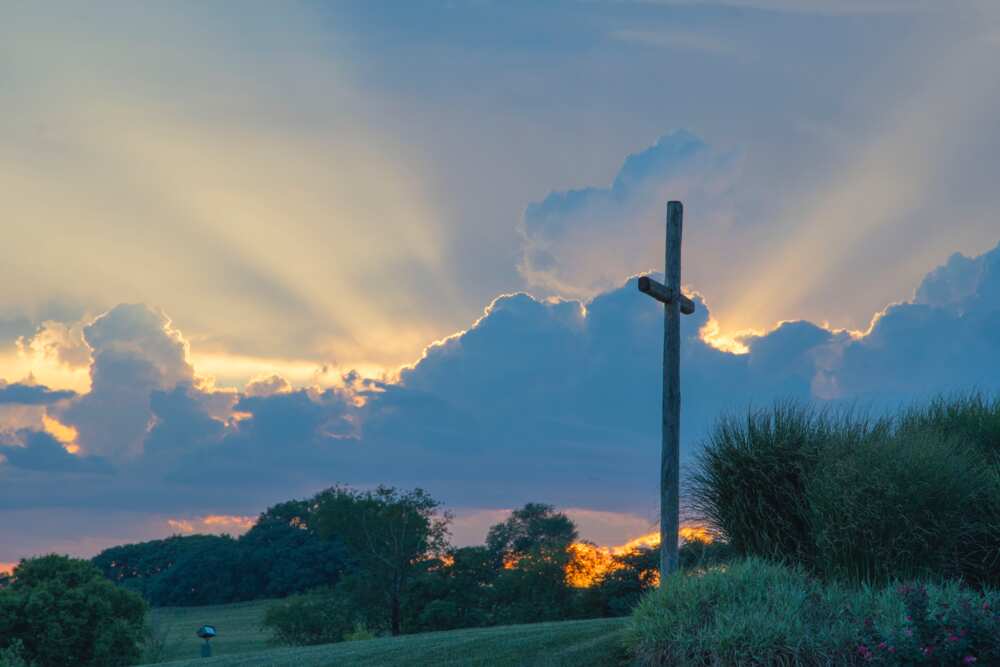 My Loving Father, I cast all my worries upon You. I have so much anxiety and fear in my heart about this new job I have. Fill my heart with desire to do great things and bless the work of my hands. I completely trust You and have deep faith in You.
Let all that I do be pleasing to you. Grant me wisdom and knowledge that I may do what is good and true in all the days of my life. Let me feel Your might presence, dear God, as I give You my praise and thanks.
Amen.
Bible quotes about prosperity
I am God's servant, and He takes pleasure in my prosperity (Psalm 35:27).
Jesus, You became poor, that through Your poverty I might be rich (2 Corinthians 8:9).
I meditate on the Word day and night, and whatever I do prospers (Psalm 1:3).
Let peace be within my walls and prosperity within my palace (Psalm 122:7).
I will prosper through the prophets and prophetic ministry (Ezra 6:14).
I believe the prophets, and I prosper (2 Chronicles 20:20).
I am Your servant, Lord. Prosper me (Nehemiah 1:11).
The God of heaven will prosper me (Nehemiah 2:20).
I live in the prosperity of the King (Jeremiah 23:5).
Through Your favor I will be a prosperous person (Genesis 39:2).
Lord, You have called me, and You will make my way prosperous (Isaiah 48:15).
I pray in secret, and You reward me openly (Matthew 6:6).
I fast in secret, and You reward me openly (Matthew 6:18).
You reward me because I diligently seek You (Hebrews 11:6).
Lord, release the wealth of the wicked into my hands (Proverbs 13:22).
Lord, bring me into a wealthy place (Psalm 66:12).
I give, and it is given to me—good measure, pressed down, shaken together, and running over (Luke 6:38).
Open the floodgates of heaven over my life, and I receive more than I have enough room to receive (Malachi 3:10).
Let every hole in my bag be closed in the name of Jesus (Haggai 1:6).
Rebuke the devourer for my sake (Malachi 3:11).
All nations will call me blessed, and I will be a delightful land (Malachi 3:12).
My gates are open continually that the forces (wealth) of the nations can come into my life (Isaiah 60:11).
I am in league with the stones of the field (Job 5:23).
Let Your showers of blessing come upon my life (Ezekiel 34:26).
Let my vats overflow (Joel 2:24).
Let my barns be filled with plenty and my presses burst with new wine (Proverbs 3:10).
Command Your blessing upon my storehouse (Deuteronomy 28:8).
Let my barns be full and overflowing. Let my sheep bring forth thousands and ten thousands. Let my oxen be strong to labor (Psalm 144:13–14).
The plowman overtakes the reaper in my life, and the treader of grapes the sower of the seed, and I live in continual harvest (Amos 9:13).
Let my floor be full of wheat and my vats overflow with wine and oil (Joel 2:24).
Deal wondrously with me, and let me eat and be satisfied (Joel 2:26).
Make peace within my border, and fill me with the finest of wheat (Psalm 147:14).
Let me be filled with honey and the finest of wheat (Psalm 81:16).
Lead me into the land fl owing with milk and honey (Exodus 3:8).
Bring me into a good land without scarceness and lack (Deuteronomy 8:9).
Make all grace abound toward me that I will have sufficiency in all things and abound to every good work (2 Corinthians 9:8).
Anoint my head with oil, and let my cup run over (Psalms 23:5).
A prayer for health
Lord, today I offer You my mind
May I seek the mind of Christ in all things
Freed from anxiety and fear
Filled with wholeness and wellness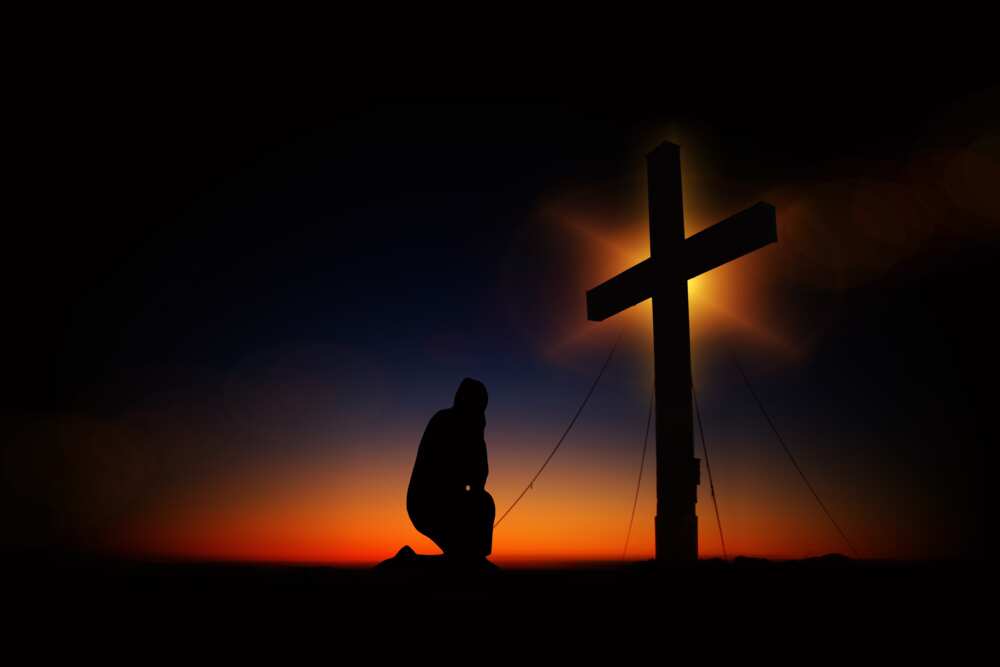 READ ALSO: Prayer to St. Joseph for a difficult problem
Today I offer You my spirit
In You I have been born again
Your Spirit dwells deeply within me
My Spirit is alive in You
Freed from depressive thoughts and critical thinkin
Today I offer You my body
May it be a temple dedicated to You O Lord
A place for You to live and reign
May I be mindful of what I eat and drink
May I be watchful of my sleep and rest
Lord, right now I offer you my whole being
I present my mind, spirit and body to You
Come and take me as a living sacrifice
This day and everyday
May I ever glorify and worship You
Amen.
Short prayer for healing
Lord of Heaven,
I rest underneath your mighty wings of love.
I dwell within your gentle heart.
I know there is healing in your touch.
Through the sufferings of Christ I can ask for restoration
And trust in your goodness.
You are my Lord, my Saviour,
My healer and my friend.
I dwell within your gentle embrace.
Amen.
Every prayer request should come from the bottom of your heart. Especially prayer of prosperity should be honest and sincere. Be sure not to ask too much, but what you really need.
READ ALSO: Prayer for my son: best ideas
Source: hiskingdomprophecy, iprayprayer, lords-prayer-words
Source: Legit.ng