Popular a line ankara dresses for Nigerian women
Modern styles of A line ankara dresses are a fantastic tribute to fashion trends of the 1960s. We have collected the best styles just for you. We hope, you will enjoy them!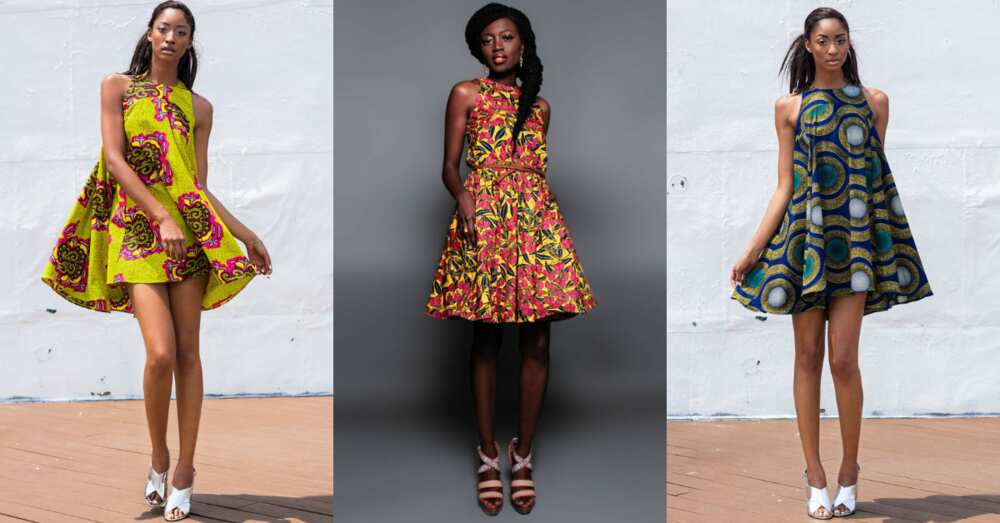 A line ankara gown style
A line dress, which appeared in the 60-70s of the last century, has gained popularity in our days again. Many women love these dresses because of their simple cut, comfort, and practicality in wearing. With all this, it looks great on any figure. These beautiful cut of A line ankara gown dresses fit almost everyone.
60's a line Ankara gown style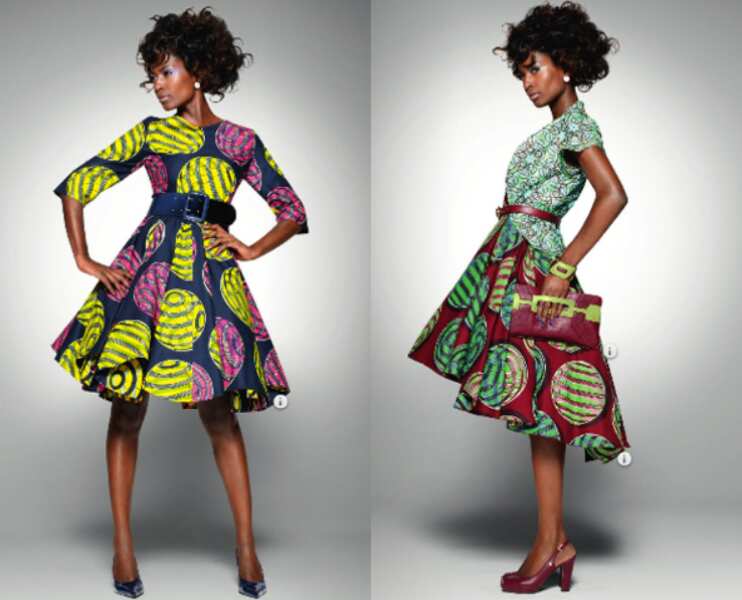 If you decide to transform into a romantic girl from the 60s, we advise you to pick up gloves and tie a scarf around your neck in addition to your dress. To complete the retro look, you can comb your hair high, make an emphasis on the eyes with expressive wings, and apply a bright tint of lipstick on the lips.
A line short Ankara dresses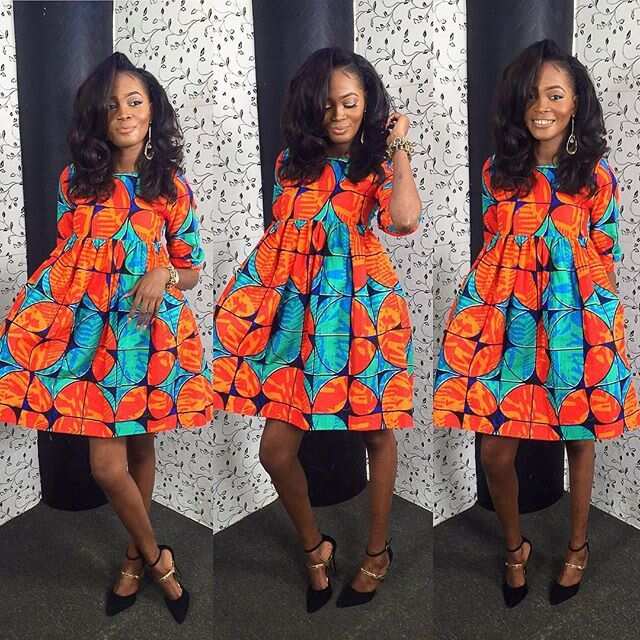 READ ALSO: Top party gowns in Nigeria
A line ankara gown is among the latest ankara short gown styles, which are considered as classic models. Such clothes flirtatiously emphasize the attractiveness and charm of young fashionistas. Very short fashionable a line ankara dresses look very original with this kind of fabric, and its length emphasizes the beauty of your legs.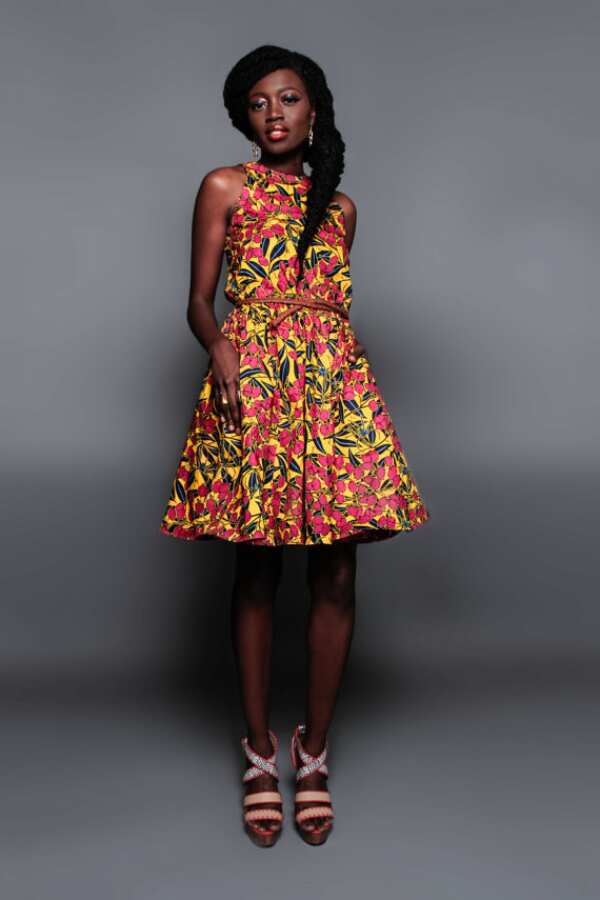 A weakly extended silhouette (almost straight) of a line ankara dresses will suit almost all the ladies of any body size and age. In the case of the a line ankara gown, the spectacular yoke can be located in the neck area, that is, just before the shoulder strap or upper your waistline.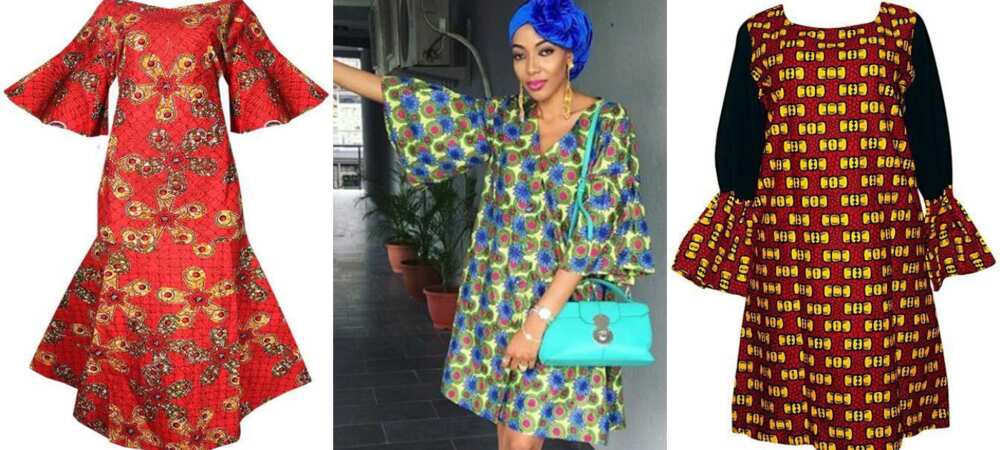 A line ankara dresses with flounces on the bottom of the dress will also be a fantastic item in the wardrobe of any fashionable woman. This decor is suitable for dresses of different lengths. However, it is necessary to correctly match the length of the dress and the width of the flounces. Mini and midi Ankara styles look more harmonious with narrow flounces or medium width although designers offer fashionable young women mini models with wide flounces.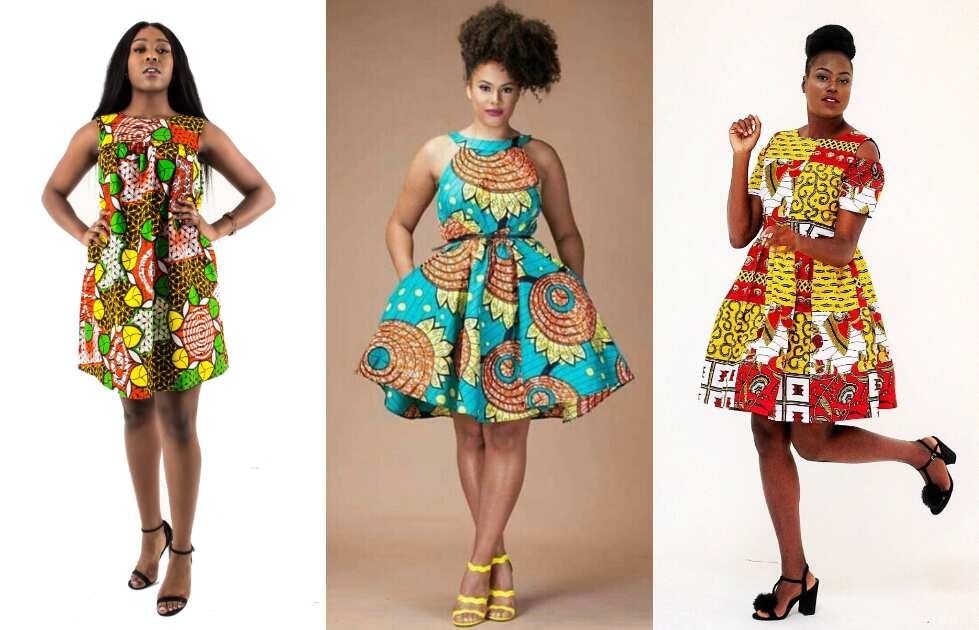 Latest ankara styles can be with sleeves of different lengths and styles or even without sleeves. For celebratory events, dresses with long sleeves and a thin or wide belt are particularly suitable. The most elegant dresses are three-quarter sleeves.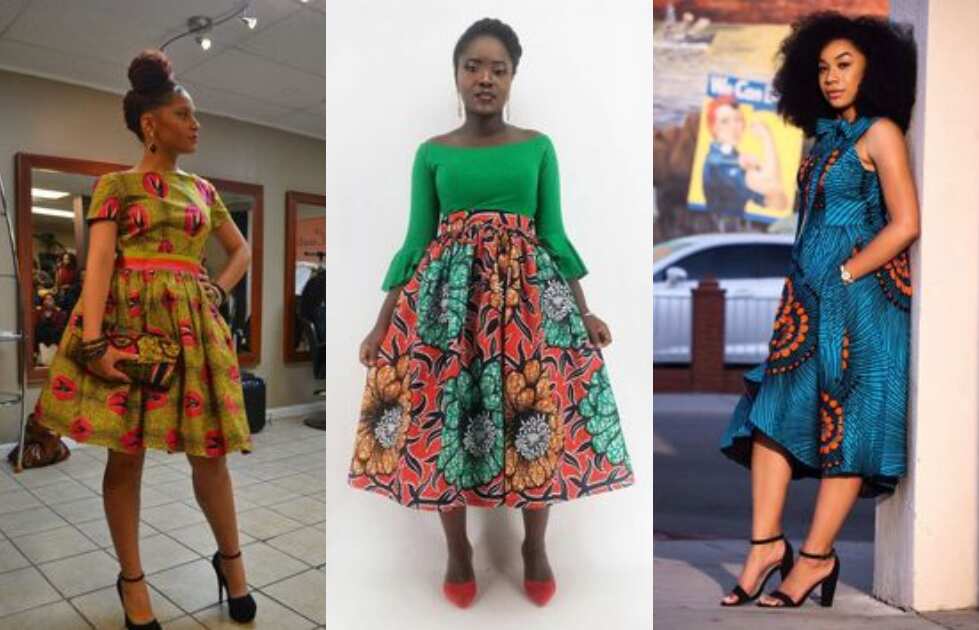 READ ALSO: Ankara iro and buba styles in 2018
The a line ankara gown style with a detachable waist has become a modern interpretation of the classic a line dress. Such a line dress styles are often called dresses "with a surprise." The fact is that the front part of such gowns may absolutely not differ from the standard ones, but if you look at your back, you can see this very "surprise." The cutout on the back can be quite deep and bare almost half of the back and can be quite small and exposes only the area of the shoulder blades.
A line ankara gown of this style is the perfect outfit for any fashionista, as they allow you to create a stylish image without regard to age or features of the figure.
Latest ankara short gown styles, as a rule, are sewn in a concise version with a closed top. For ladies who are not afraid of fashionable experiments, designers offer beautiful dresses with open back.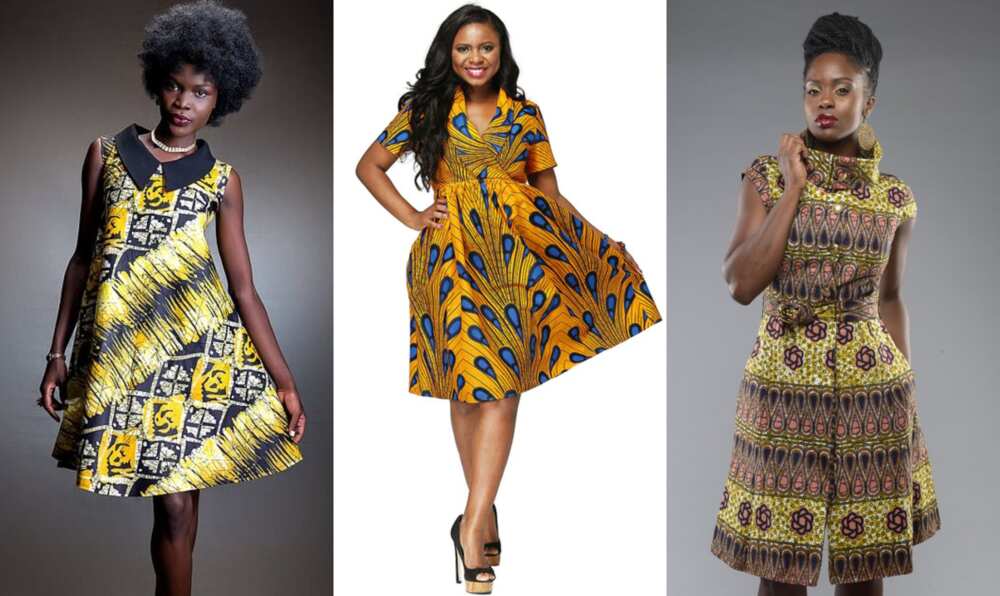 Beautiful a line ankara dresses with different neckline cut-outs, for example, square, semicircular, V-shaped neckline and a turtleneck will be relevant. The classic styles of a line dress, completely baring the neck due to the absence of a collar, in the modern version has acquired a slightly different look. Now, these dresses can be complemented by collars - collars, visually increasing the chest.
There are also styles with collars, like on a shirt. Different collars can put bright emphasis on the neck, decollete area and face shape in different ways. Therefore, in the midst of such diversity of options, any lady will be able to choose something suitable just for herself.
A line Ankara long gown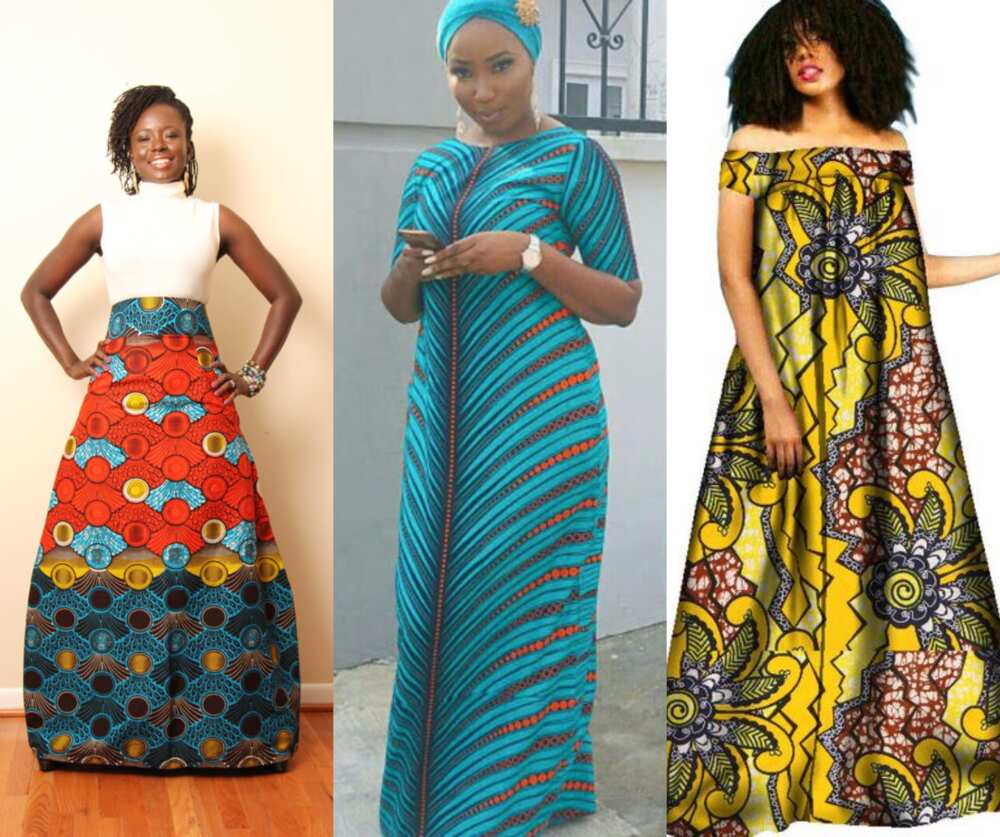 Maxi a line ankara dress is perfect for a fantastic evening look. Light and flowing fabrics are suitable for this style. This length can be called the most universal because it allows you to hide any figure flaws, ideal for young ladies of any age and gives free rein in experiments with combinations of other elements of the wardrobe.
READ ALSO: Top jacket styles for work you will adore
Source: Legit.ng